Jim Nowakowski's Sesaon 12 audition gives us chills TO THIS DAY. (Adam Rose/FOX)
Auditions for Season 15 of "So You Think You Can Dance" are right around the corner, and we're so ready to see the talented turnout (pun VERY much intended!). Want a little audition-spiration? Whether you're preparing to try out yourself or are just looking to get into the "SYTYCD" mood, here are 8 phenomenal past auditions we're still obsessing over.
Keep reading...
Show less
Last year's Super Bowl gifted us a fantastically dance-y halftime show that included Kaycee Rice, Gabe de Guzman and Charlize Glass killing it alongside Missy Elliott. (Also Left Shark. NEVER FORGET LEFT SHARK.) And given that this year's halftime show lineup includes Bruno Mars and, um, Beyoncé, odds are good that we'll be treated to more top-shelf choreography come Sunday night.
But for those of us who can't wait that long for our Super Bowl dance fix, there's #DoTheChickenWing. Which is...well, what is it, exactly?
In short: It's a wonderfully bizarre little video starring Cyrus Spencer, Gev Manoukian, Amymarie Gaertner and one of last year's Super Bowl [dance] MVPs, Kaycee Rice, who duke it out over their party's final chicken wing.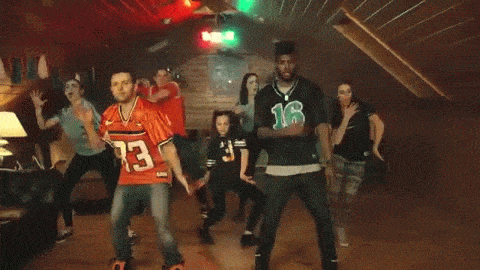 It looks a little something like this.
In long: It's tied into YouTube's AdBlitz campaign, which gives us a sneak peek at some of the Super Bowl's best commercials. #DoTheChickenWing isn't quite a Super Bowl ad, though—rather, it's part of YouTube's "How to Win at Game Day" series, a collection of videos created by YouTube celebrities to hype AdBlitz. (Filmmaker/songwriter Scott Winn is the mastermind behind #DoTheChickenWing.)
In summary: I mean all you really need to know is that KAYCEE SPINS ON GEV'S HEAD.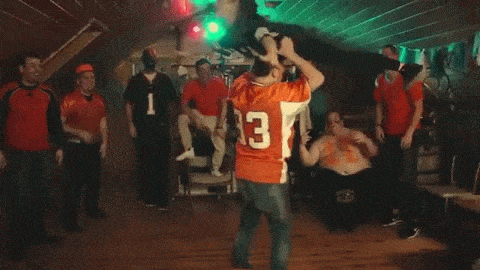 WHAT.
Happy Super Bowl week, dance fam.
On a scale of one to I-need-to-get-down-RIGHT-NOW, how much do you love trap music?
Yep, me too. In case you fierce freestylers out there need some inspiration for the next time the beat drops, may I present tWitch, Glitch (aka Cyrus Spencer), Comfort Fedoke and SHEstreet dancing to "Soundclash" by Flosstradamus & TroyBoi? These four will school you on the possibilities of trap.
I love that each dancer has such a unique style, yet staying true to their preferences doesn't prevent them from playing with the music. When I hear trap, I tend to think about deep and heavy movements, but the dancers' ability to create contrast through their artistry totally changed the way I, as Mr. Balanchine would say, "saw the music."
Maybe this will become the new TGIF dance around the Dance Spirit office. Here's hoping!
Oct. 30, 2013 11:21AM EST
Air travel is an awesome thing with a lot of un-awesome aspects to it. Security lines? Baggage fees? Teeny-tiny seats? That one guy with the B.O. who always, somehow, ends up seated next to you? Ugh.
Usually, by the time you're listening to an inane in-flight safety announcement—really, who doesn't know how to use a seat belt??—you're just about ready to scream.
But for people flying Virgin America, that's all about to change. Because the airline just did an incredibly savvy thing: It turned its safety video into a sweet, sweet song-and-dance number. (A "safety dance"! Get it?)
You will not be able to stop watching this thing. Directed by Jon Chu, it features the likes of Madd Chadd, Cyrus Spencer, Chris Scott, Tyne Stecklein and Phillip Chbeeb, plus music and lyrics by former "American Idol" contestant Todrick Hall. To give you a sense of its genius, I'll just say that my personal favorite moment is the "robot dance" led by Mr. Chadd demonstrating how to use inflatable vests. (That is definitely not a sentence I ever thought I would type.)
And you know what? I'll admit it: I did learn something about airline safety while watching the video (30 times in a row). Snaps to Virgin.
Enjoy!
Oct. 17, 2012 11:32AM EST
Remember a few weeks ago, when we caught American Ballet Theatre dancer Puanani Brown looking pretty great in her undies in a Fruit of the Loom ad? Well, apparently she got the brand hooked on dancers. They recently finished up their "Next Big Move" contest, with hundreds of movers and shakers auditioning to appear in a Fruit of the Loom spot.
But why are we really telling you this? Because we're now totally obsessed with one of the winners of the contest, 14-year-old Tucker Heim of Fort Worth, TX. With moves like his, we're guessing he has no trouble wooing the eighth-grade ladies. His dubstep-fueled routine at the contest's live audition in Dallas would have made Cyrus Spencer proud. (It definitely made Legacy, who was judging the audition, proud!)
Will Tucker's moves sell underwear? Uh, maybe. But are we now playing his video on repeat? That's a yes. Join the party: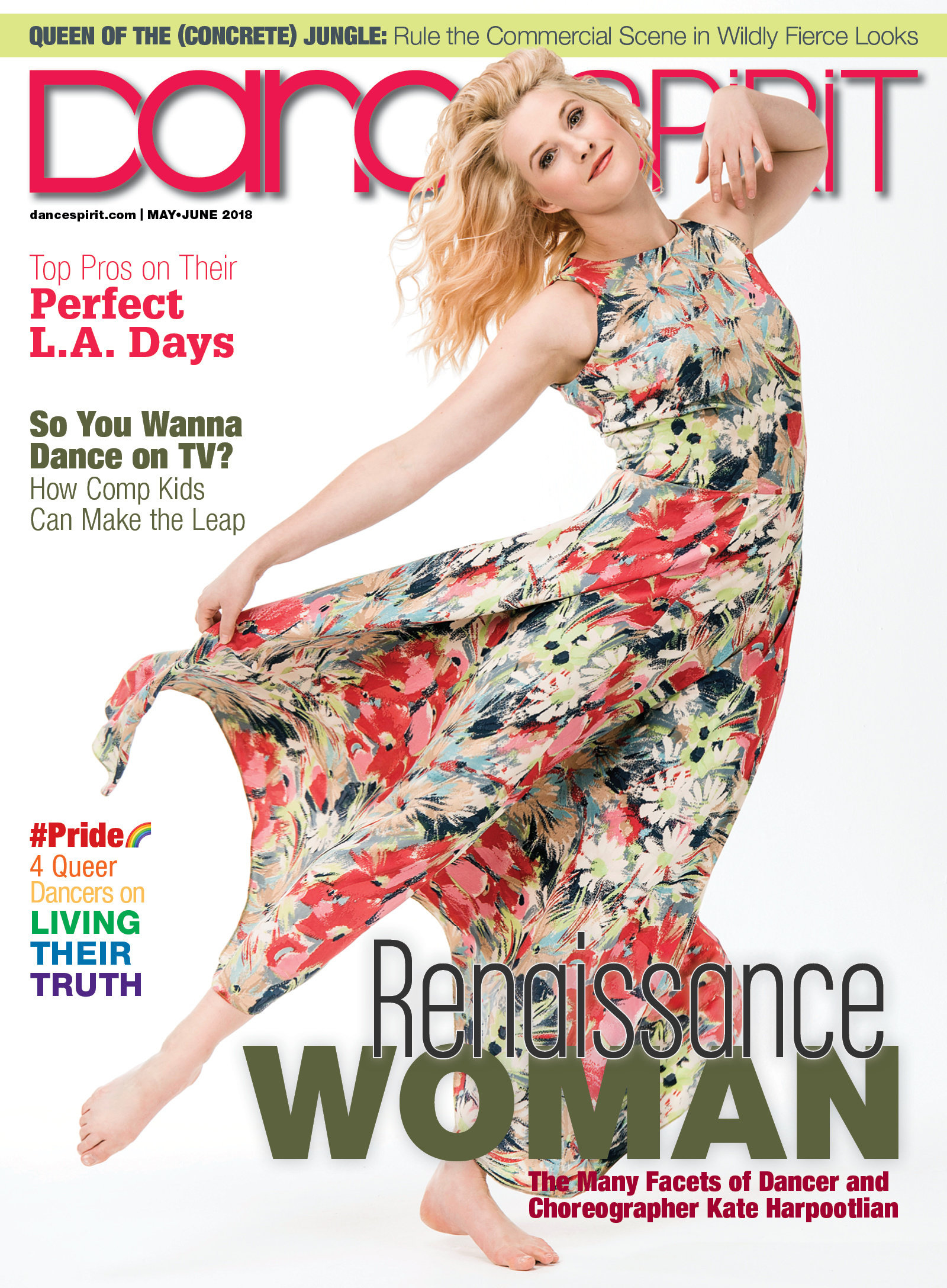 Get Dance Spirit in your inbox