Remember about a year ago, when we introduced you to the D(n)A Arts Collective? At that point it was a brand-new group founded by two extraordinary sisters: Alicia Graf Mack, one of Alvin Ailey American Dance Theater's brightest stars, and Daisha Graf, a successful commercial dancer and MBK/Epic Records recording artist. They'd just put together a one-day "Made to Move" workshop featuring artists from both of their very different, and equally amazing, worlds.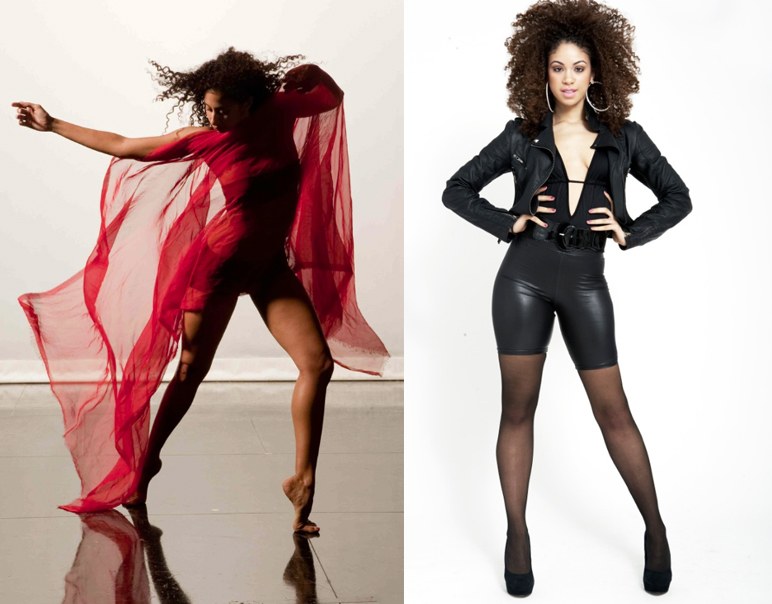 The Graf sisters: (L to R) Alicia photographed by Bob Morrison; Daisha photographed by Hao Zeng
Well, good news, everyone: The "Made to Move" workshop is back this year—and it's newly improved. This time around, there'll be sessions for two different age groups, 11–15 and 16–adult. And the instructor lineup is seriously impressive. In addition to Alicia and Daisha, classes will be led by Ailey legend Renee Robinson, renowned choreographer Ronald K. Brown, hip hop superstar Luam Keflezgy, and voice teacher Ankh Ra Amenhetep (yup, you'll be singing, too!).
The intensive will be held on Saturday, August 30th, at New York City Center Studios in NYC. Registration just opened—get on it! And while you're waiting for August to roll around, take a look at the workshop's promo video, packed with footage from last year's event.
Jan. 22, 2014 10:23AM EST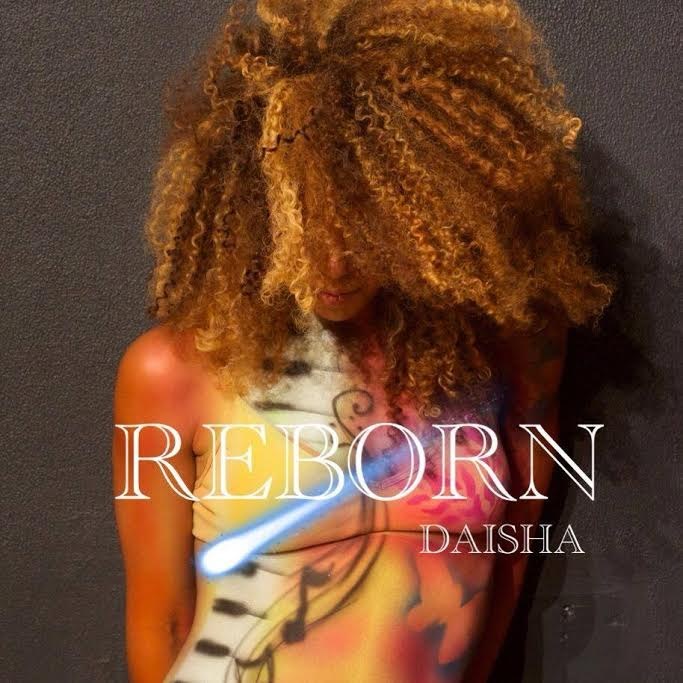 You guys already know Daisha Graf. She's the super-talented commercial dancer and recording artist who formed the D(n)A Arts Collective with her sister, Alvin Ailey American Dance Theater's Alicia Graf Mack. (Seriously, the genes in that family.)
Well, Daisha just released a new single, "REBORN"—and she wants your help choreographing the music video.
How, you ask? Just download the single (for free!) here, come up with some great choreography (we know you guys can deliver), upload your video to YouTube, and post a link to Twitter, tagging @iamthedaisha. The winner, chosen by Daisha herself, will see his/her moves featured in the "REBORN" video. Easy as that.
You'll need to act quickly, though—the "REBORN Choreo Challenge" entry deadline is February 1. Get choreographing!
Jul. 17, 2013 11:35AM EST
Here's the understatement of the year: Daisha Graf and Alicia Graf Mack aren't your average sisters.
Daisha is a commercial dance and music success story who's worked with the likes of Beyoncé and Rihanna. Alicia is a celebrated concert dancer who's performed with Dance Theatre of Harlem and Complexions Contemporary Ballet and is currently a member of Alvin Ailey American Dance Theater.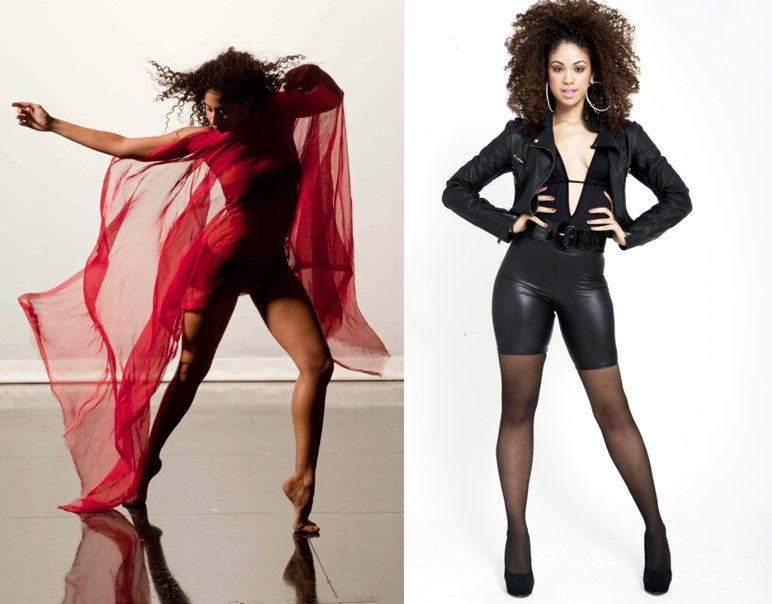 The Graf sisters: Alicia (left) photographed by Bob Morrison; Daisha photographed by Hao Zeng
The dynamic duo recently decided to join their impressive forces to create the Daisha and Alicia Graf Arts Collective, aka D(n)A Arts. The new company's goal is to present dance, music and other arts workshops—and its first program, the one-day Made to Move dance intensive, will take place on August 31 in NYC. (There are still a few spaces available—apply here!)
DS talked to the sisters about their new organization and how they hope to help aspiring performers.
Dance Spirit: What was the inspiration for D(n)A Arts?
Alicia Graf Mack: Daisha and I have both been dancing professionally for several years, but we'd never had a chance to work together. We wanted to give back to the dance community, because we've been so inspired by the mentors we've worked with.
Daisha Graf: We both have such a passion for the arts that we figured, why not keep it in the family, do something together, and have a bigger impact? And we purposely didn't call it "dance collective," but "arts collective." We're both very dance-heavy, but I'm also a recording artist, and both of us played piano our whole lives. We're hoping to do more intensives that explore music, or photography, or theater—all of that is important.
DS: How do the two of you complement each other?
DG: We're kind of the perfect yin and yang, because we're in two completely different dance worlds. In this intensive we're hoping to show all the different ways you can blend them both to be a well-rounded dancer—and in the end, get more work.
AGM: We both have the same sense of responsibility. We've received so much information during our journeys in the dance world, and it's our responsibility to share that information with others. And we both want to figure out a way to make the dance community tighter. Dancers are special, and we should know and feed off each other. Just as we can teach and inspire them, these students can inspire us.
DS: How did you put together the Made to Move intensive? You have such an amazing list of teachers—Renee Robinson, Ronald K. Brown, Rhapsody James...
AGM: We thought about the people who have made the largest impacts on our own lives.
DG: We decided it'd be really interesting to have all types of styles in a single day—instead of a hip-hop intensive or a ballet intensive, you're studying ballet, contemporary, African, hip hop and singing! Normally you'd have to go to five different places to get all of that.
AGM: The overall theme of the Made to Move intensive is the transition from student to professional, so we also assembled a professional panel that will discuss that process with the students for an hour. The list isn't set in stone yet, but so far it includes American Ballet Theatre's Misty Copeland, E! Entertainment founder Alan Mruvka, Antonio Douthit of Alvin Ailey and some agents from Clear Talent Group.
DS: What are you hoping participants will take away from the Made to Move intensive?
AGM: Number one, we want them to have a relationship with us. We want to start a dance family. I love students; I love the energy they bring. I want them to feel like my door is open to them. I also want dancers to know they shouldn't limit themselves to one style. You have to learn how to wear many hats and change them out quickly.
DG: We want the students to open their minds over the course of the day—because they might end up falling in love with a totally new style of dance. We're also going to extend some personal mentoring to a couple of the exceptional dancers, so they have a sort of big sister to talk to about their careers.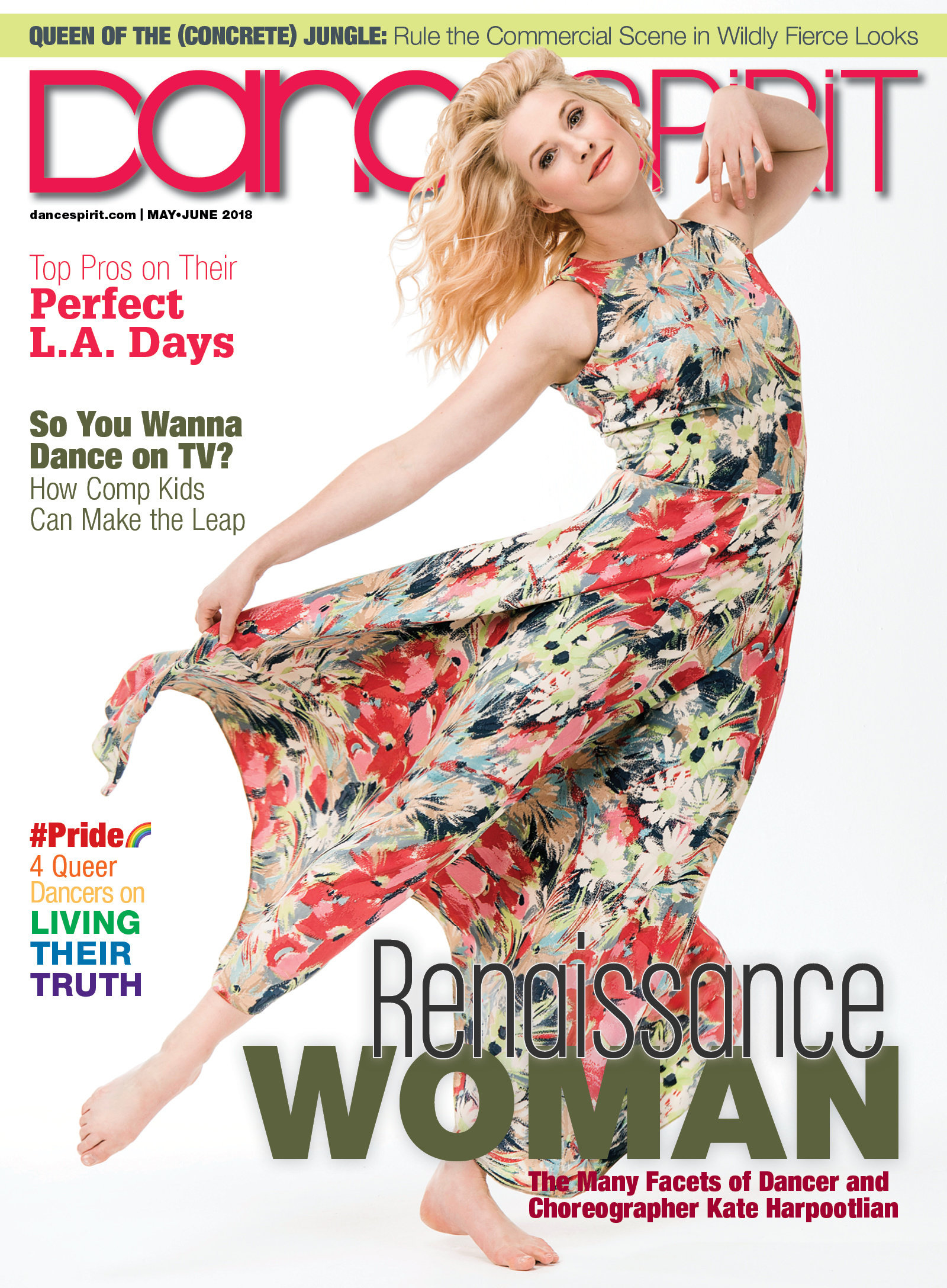 Get Dance Spirit in your inbox