Nathan Sayers
The Vail Dance Festival in Vail, CO, is famous for pairing dancers from different companies with each other. And we love geeking out over that kind of fantasy casting. (Speaking of which: You HAVE to watch these videos of American Ballet Theatre's Calvin Royal III and New York City Ballet's Unity Phelan rehearsing Balanchine's Agon pas de deux. 🔥 🔥 🔥 )
But VDF director Damian Woetzel also likes to have dancers try on completely foreign dance styles. And sometimes the results of those mad-scientist experiments are magical—especially when NYCB's Tiler Peck is involved.
Keep reading...
Show less
Sep. 06, 2013 10:52AM EST
It's been a big news week for our favorite New York City Ballet couple, principals Robert Fairchild and Tiler Peck!
First, it was announced that Peck will star in Susan Stroman's new musical, Little Dancer, next fall at Washington, D.C.'s Kennedy Center. Last year we heard that she was workshopping the title role, but we didn't even dare to hope that she'd take it on in the finished production—girl's got a pretty packed schedule with NYCB, after all—so we were extra excited when this press release landed in our inboxes. Peck, by the way, is a musical theater veteran: At 11 she appeared on Broadway in The Music Man, and a few months ago she performed in the New York Philharmonic's concert performance of Carousel—as did Mr. Fairchild.
OK, that's part one. Part two: The October issue of Vanity Fair, out today, features a dual profile of Peck and Fairchild. Written by former NYCB principal and current Vail International Dance Festival director Damian Woetzel, it describes the power couple as "the dancers of today" who "hav[e] no boundaries." Right on. Oh, and the photographs are by super-famous photog Bruce Weber, naturally. Take a look:
[portfolio_slideshow nowrap=0 thumbs=true timeout=4000 showtitles=true showcaps=true showdesc=true]
Feb. 29, 2012 02:05PM EST
Are you guys familiar with Studio 5 at City Center? It's an excellent series of performances/talks held in one of New York City Center's rehearsal studios. Each event gives you an up-close-and-personal peek at a fantastic artist. And since the project is helmed by former NYCB principal Damian Woetzel, the dancers they bring in tend to be extra fantastic.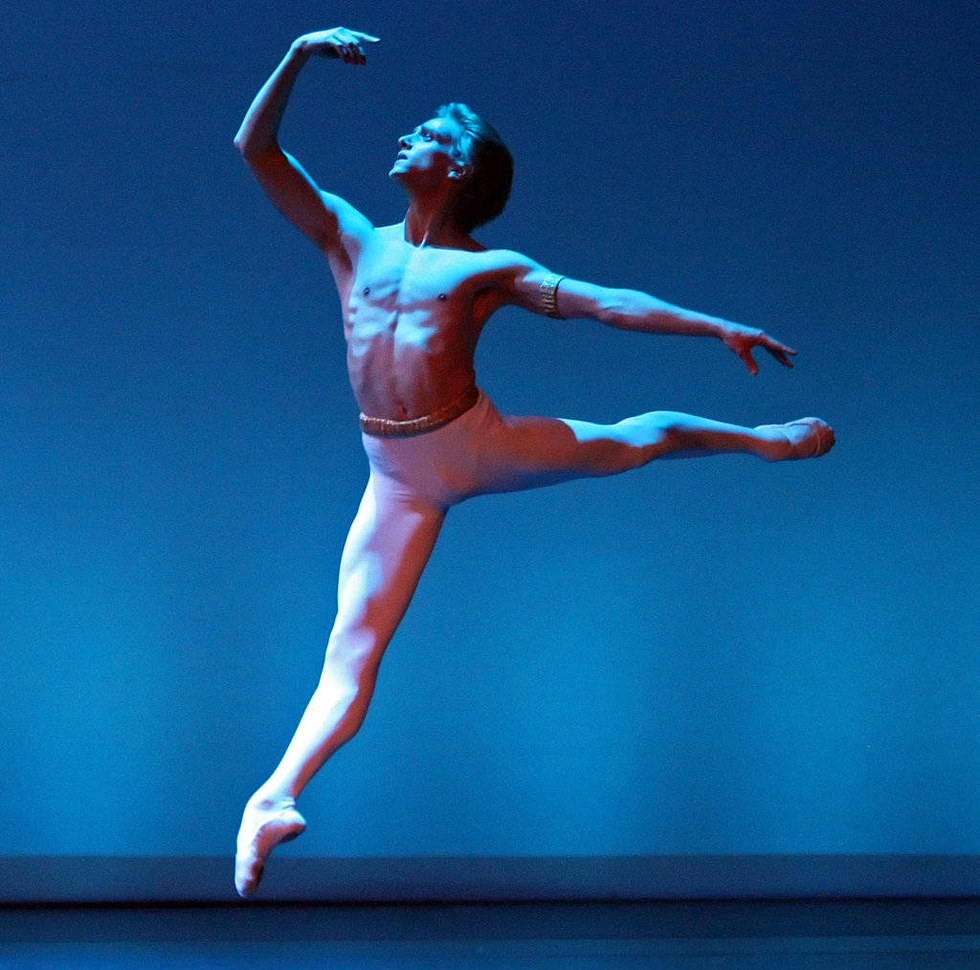 On Monday night, Woetzel's guest was ballet superstar David Hallberg. Hallberg performed excerpts from Swan Lake and works by George Balanchine—which, of course, was glorious. But he also discussed his unprecedented status as a principal at both American Ballet Theatre and Russia's Bolshoi Ballet. And boy, did he have some great stories about how that all happened. Here are five highlights.
1) Alexei Ratmansky told him to go to Russia. The day after Hallberg received the offer from the Bolshoi, he grabbed ABT resident choreographer—and former Bolshoi artistic director—Alexei Ratmansky for a coffee. Hallberg was feeling very conflicted about the whole thing, but Ratmansky wasn't. "This is historical," he told Hallberg. "You have to go. It's just too huge."
2) The other Bolshoi dancers are still feeling him out. Hallberg said that while most company members have been welcoming, there's still the occasional uncomfortable moment. "Sometimes I know that people are talking about me—they're pointing at me and gesticulating," he said. "In a sense it probably helps that I don't speak Russian..."
3) In Russia, the center barre is for principals only. During Hallberg's first company classes with the Bolshoi, he tried to stand at one of the barres that lined the walls of the room. "All the dancers around me looked incredibly uncomfortable," he said. "Eventually the teacher took me by the wrist and dragged me to the center barre, where all the other principals were standing. It's kind of crazy."
4) He's pretty bummed that Natalia Osipova left the Bolshoi. One of the things that drew Hallberg to Russia was the partnership he'd developed with then-Bolshoi principal Osipova during her guesting stints at ABT. But just weeks after he joined the Bolshoi, Osipova left it (and joined the Mikhailovsky Ballet). "I actually found that out in an interview, on-camera," he said. "This woman asked me how I felt about the fact that Osipova had left. She was Russian, so I guess I assumed something had been lost in translation." Hallberg will still be able to partner Osipova at ABT, and said that he understood that she "had to do what was right for her." But he was shell-shocked by the announcement.
5) Svetlana Zakharova is his new bestie. Hallberg partners frequently with the leggy prima, and said that she has been "incredibly sweet" to him. "She even sets up massages and chiropractor appointments for me!"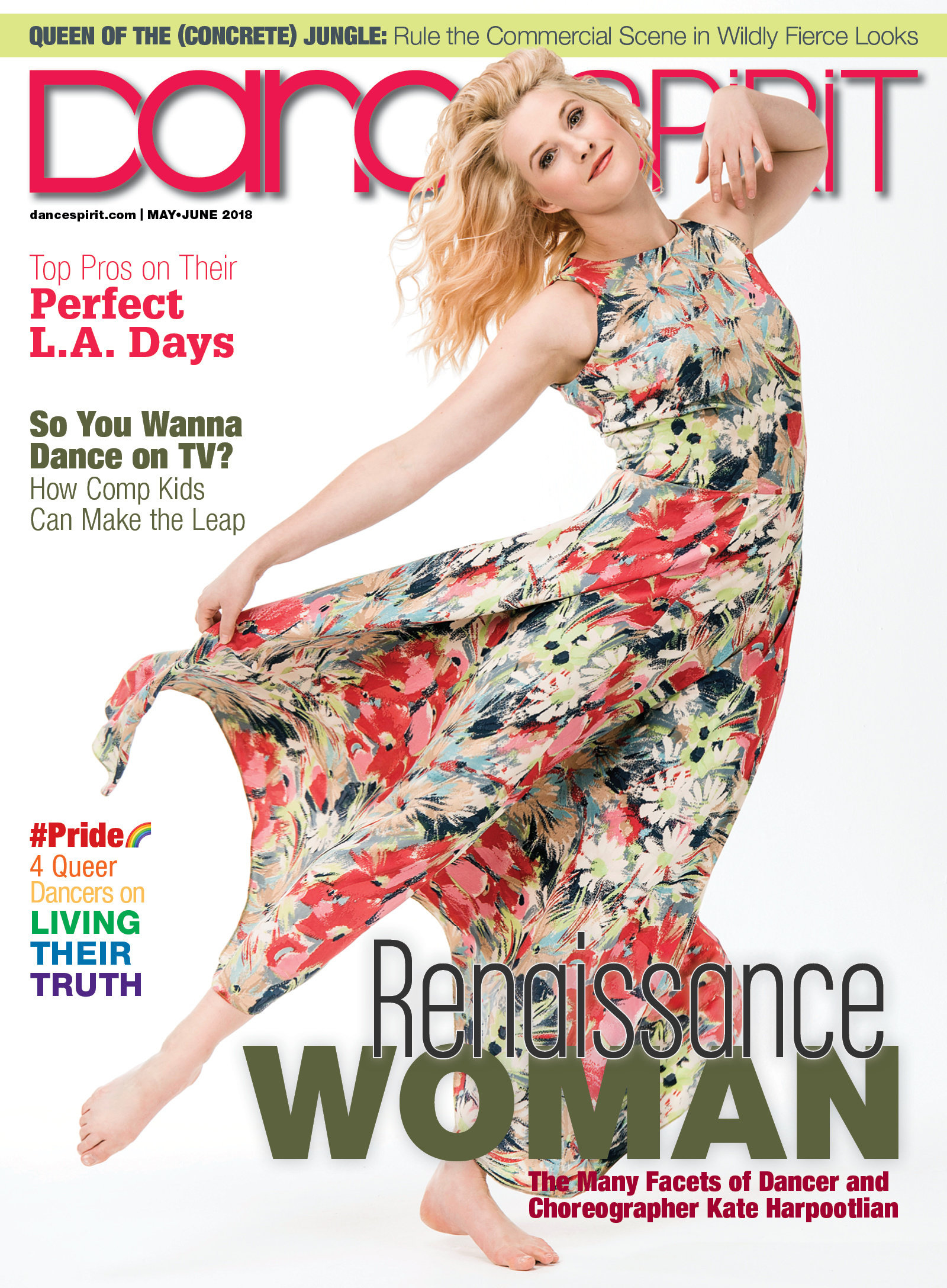 Get Dance Spirit in your inbox