A still from "Welcome Home" (via Apple)
We're no strangers to Spike Jonze's delightfully dancy ads. But the brilliant director's newest video, a promotion for Apple's HomePod, could be his best yet—in no small part because it features the impressive dance skills of the equally brilliant FKA twigs. (Fun fact: twigs was a backup dancer for the likes of Kylie Minogue and Jessie J before she became a musical sensation in her own right. She is LEGIT.)
Keep reading...
Show less
Via YouTube
There are holiday ads, and there are HOLIDAY ADS. Apple's festive new campaign, titled "Sway," is definitely the latter! We love everything about it, from the music (can't go wrong with a Sam Smith serenade), to the insane dance stunts, to the "punny" tagline: "Move someone this holiday." But the coolest part of the ad has to do with the dancers themselves.
Keep reading...
Show less
Fashion
Sep. 25, 2017 04:29PM EST
Cartier doesn't just make elegant jewelry. They also make elegant commercials that will have you and your dance friends double-tapping their ballet inspired Instagram ad.
The 15-second teaser depicts a dancer in an empty theater, showing off her goal-worthy extension and sky-high saut de chats. The metallic leotard and freestyle routine give a modern twist to the traditional ballet aesthetic. This is an elegant yet edgy take on the ballet world that we can't stop swooning 😍 over. Well done, Cartier!
This is all the #MotivationMonday you'll need to get you through the day (and maybe the week)!
Keep reading...
Show less
J.Crew's putting a whole new spin on its brand —literally. The popular clothing line's inspired ad campaign has a group of cute male models showing off their best moves in a series of playful dance battles. When we saw one of those models throw down the gauntlet with a rather impressive series of chaîné turns, we knew he had to be a trained dancer, and we were right: He's former New York City Ballet corps member Joshua Thew. Dancer and model Smith Reesie also shows off in a seriously impressive freestyle.
Keep reading...
Show less
Mar. 23, 2017 06:55AM EST
Usually, when we see ballerinas out in the mainstream world—in commercials, on TV shows, in movies—they're portrayed as either delicate little flowers or twisted, tortured souls.
Rarely, though, does the average person see ballet dancers for what they really are: totally hardcore.
My new favorite exception to that rule comes courtesy Lexus, whose TV spot "Poise" for the Lexus IS features the awesome Tamara Rojo.
Talk about a hardcore ballerina: In addition to being a superstar performer, Rojo is also artistic director of the English National Ballet. (You know. NBD.) And the ad shows her in all her kick-butt glory, zooming in on her powerful legs and feet as she bourrées at lightning speed and whips off quadruple fouettés.
The tagline? "A stronger body for greater control." Couldn't have said it better myself.
The sad thing is that this ad was produced by Lexus UK, so we won't see it over here in the States. The happy thing is that it's on YouTube, so you can watch it obsessively whenever you feel like it. And believe me, you'll feel like it.
Here's the ad...
...and here's a bonus clip featuring an interview with Rojo and more footage of her amazing dancing:
(For those of you now also obsessed with the song that plays during the ad—so, all of you—here it is!)
"I Will What I Want" is Under Armour's slogan for its new line of women's performance gear (i.e. workout undergarments and clothes)—and it's perfect. As dancers, artists and athletes (or as dancer-artist-athletes), the word "No" only goes so far. If we want something bad enough—we can achieve it. We'll put in the extra work and sweat necessary to prove our naysayers wrong. And the result—similar to the outcome presented in this ad—can be magical.
Plus, Misty. You just have to watch:
Chalk this up for reason #5,239 we're obsessed with the ABT soloist.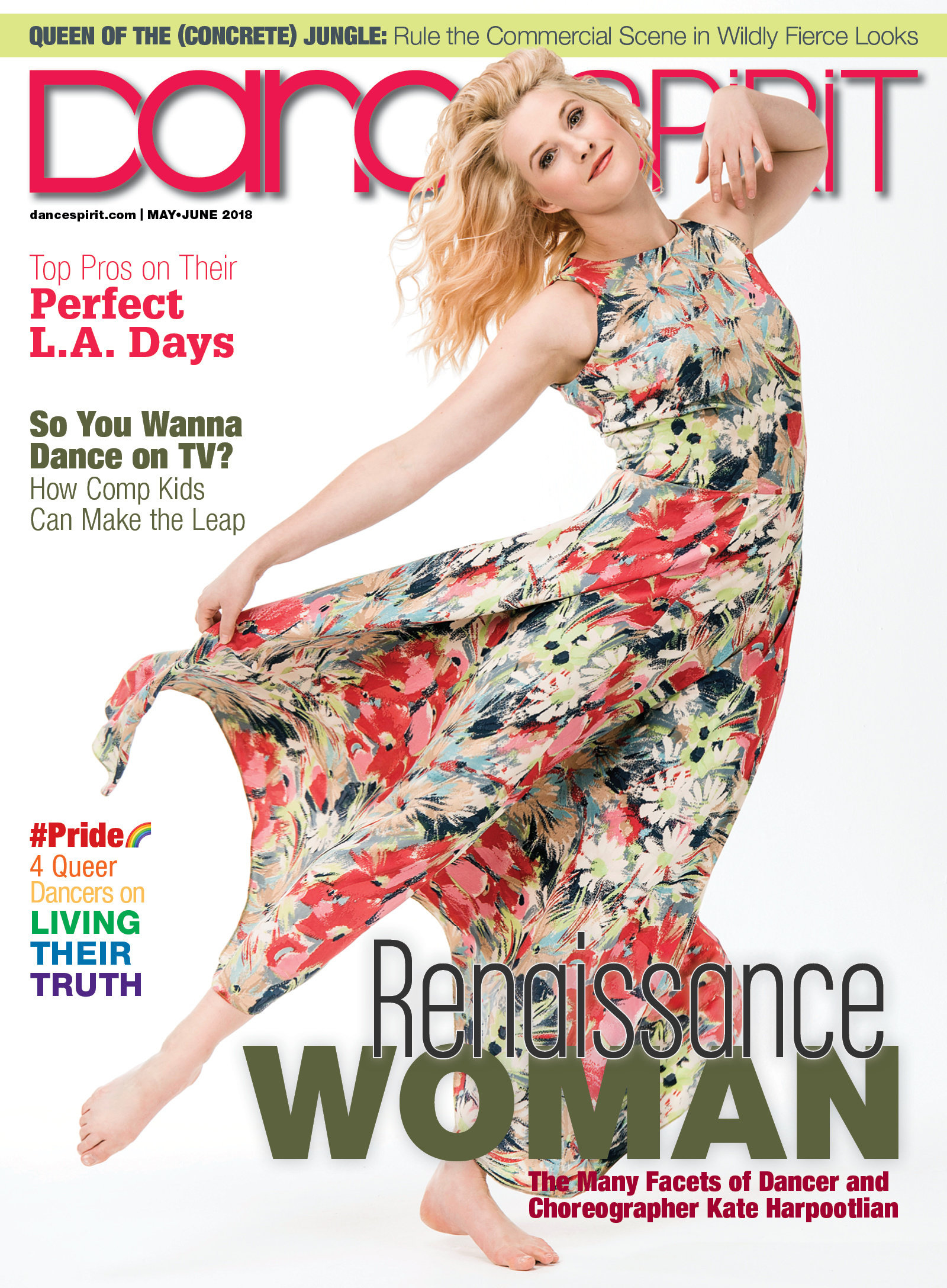 Get Dance Spirit in your inbox