Have you ever played exquisite corpse? It's a drawing and writing game where each participant adds a sentence and image to a story, based only off of what was drawn or written immediately before. The end result is usually as wacky as it is interesting.
Now stretch your mind a little bit, and imagine the same process as a dance. Filmmaker Mitchell Rose did just that in his film Exquisite Corps (taking the "e" off the end makes it a ballet pun, get it?), and the result is nothing short of spectacular. Many of the most important choreographers of the last thirty-ish years are featured, like Elizabeth Streb, Bebe Miller and Doug Varone, along with newer faces like Sidra Bell, Zoe Scofield, Faye Driscoll and Kyle Abraham. Check it out:
Our November cover stars, choreographers extraordinaire and married lovebirds Keone and Mari Madrid are working on a new video series called "Water."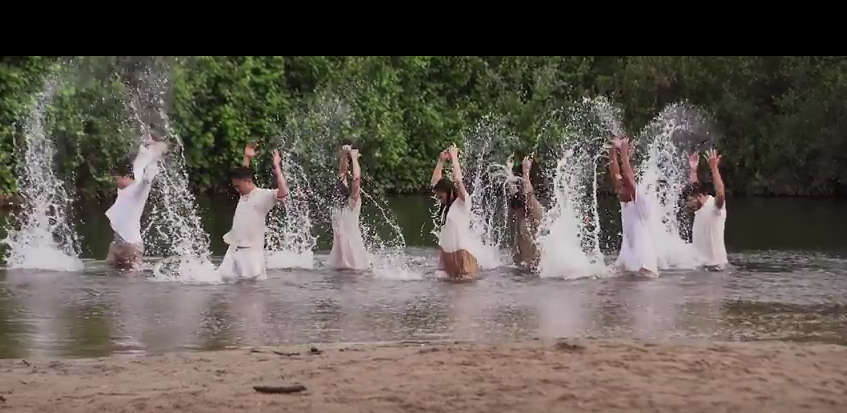 (Still from "Water Pt. 1")
The two have talked a lot about their Christian faith and how it features in their choreo and dancing, and the "Water" videos are clearly a testament to that. But the videos also feature stunningly beautiful cinematography and amazing dance crews—and are ultimately about forgiveness and empathy, appropriate themes for the season.
Enjoy!
Hi SF! Sometimes we dancers overlook your awesome, innovative dance scene because we're too focused on what's going on in NYC and L.A. But nothing helps us zoom in on the city by the bay better than the annual San Francisco Dance Film Festival.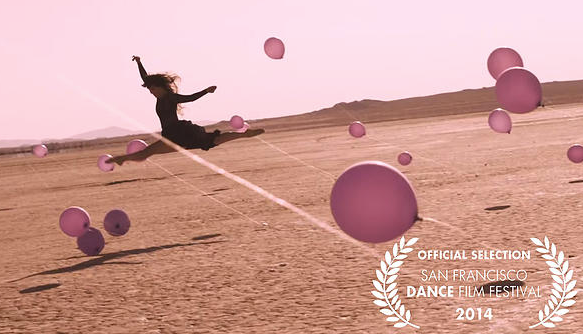 Every day I'm...jumping in a desert filled with balloons. (Differ.e.n.t., directed by Justin Tipping)
The SFDFF showcases a pretty amazing collection of dance pieces choreographed especially for camera. By watching these films, we get to see dance in places where an audience couldn't normally go (like on a mountain top), or from new and unusual angles. Ranging from documentaries to experimental shorts, from elaborate locations to simple studios, all of these films have something in common: drop-dead gorgeousness.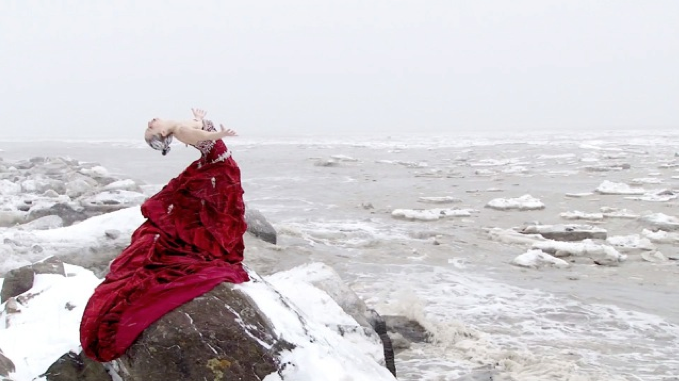 Hello epic! (Photo by Richard St-Pierre, via Glace crevasse et dérive, directed by Albert Girard and Chantal Caron)
The submissions are from all over the world, but it's so San Francisco to host a festival that celebrates the seamless partnership between art and technology—especially one that helps us see dance in new and exciting ways. Check out the official festival trailer below. It's beyond inspiring—and maybe next year you can submit your own film!
As you guys know, navigating the tricky social strata of your school and dance studio can be overwhelming. Sometimes, being mean can feel like the easiest way to get people onto your side, or get someone else to leave you alone. But it's never okay to treat others with cruelty, even if—especially if—everyone else is doing it too.
October is National Bullying Prevention Month. What should that mean to you? Look around your studio and your school, and see the people who are consistently left out or made fun of. It takes courage and maturity to stand up to jerks, but preventing bullying means speaking up when you see or hear something that isn't OK. A good first step can be saying "I don't think that's funny," or simply, "Leave her alone."
And what about the wild world of the internet? When you can toss off a snarky comment on Facebook or Instagram and never look back—or look the recipient in the eye—being mean is no big deal. But guess what? Bullying is just as hurtful online as it is IRL.
For some people, receiving mean cyber-comments isn't a once-in-a-while kind of thing. They're targeted—and in the huge social network we live in, small things add up. If you leave a mean comment, remember that it's not just one. It could be one of many more.
So what's a girl to do? For starters, watch this awesome video by MusEffect, directed by Nik Gravelle and Jessica Starr. The L.A. based dance company made an anti-cyberbullying dance-for-camera PSA. Share it with your friends, and when you need a little extra courage to do the right thing, let it inspire you!
Is filmmaker Tarik Abdel-Gawad's "experiment" the future of dance on camera? He recently made a dance film with San Francisco Ballet principals Maria Kochetkova and Joan Boada, using robots to track their movements. I'm obsessed with all things Masha, so even if this film was a flop I still would have watched it. However, not surprisingly, it's quite beautiful.
This is how Abdel-Gawad did it: he had the dancers perform in motion capture suits and then used the digital version of their performance to plot computerized, pre-programed camera angles to record their live performance. Confused? I was too. Check out this behind-scenes-documentary where Abdel-Gawad and the dancers explain the process and some of the hurdles they encountered.
Does this filming technique give the viewer a feeling of being onstage with the dancers? Kind of. Does it seem like a lot of work to do something that could potentially be accomplished with a hand-held camera? Sorta. Does it indicate a new direction for dance and technology—and does it showcase amazing dancing? Definitely. Check out the final product below.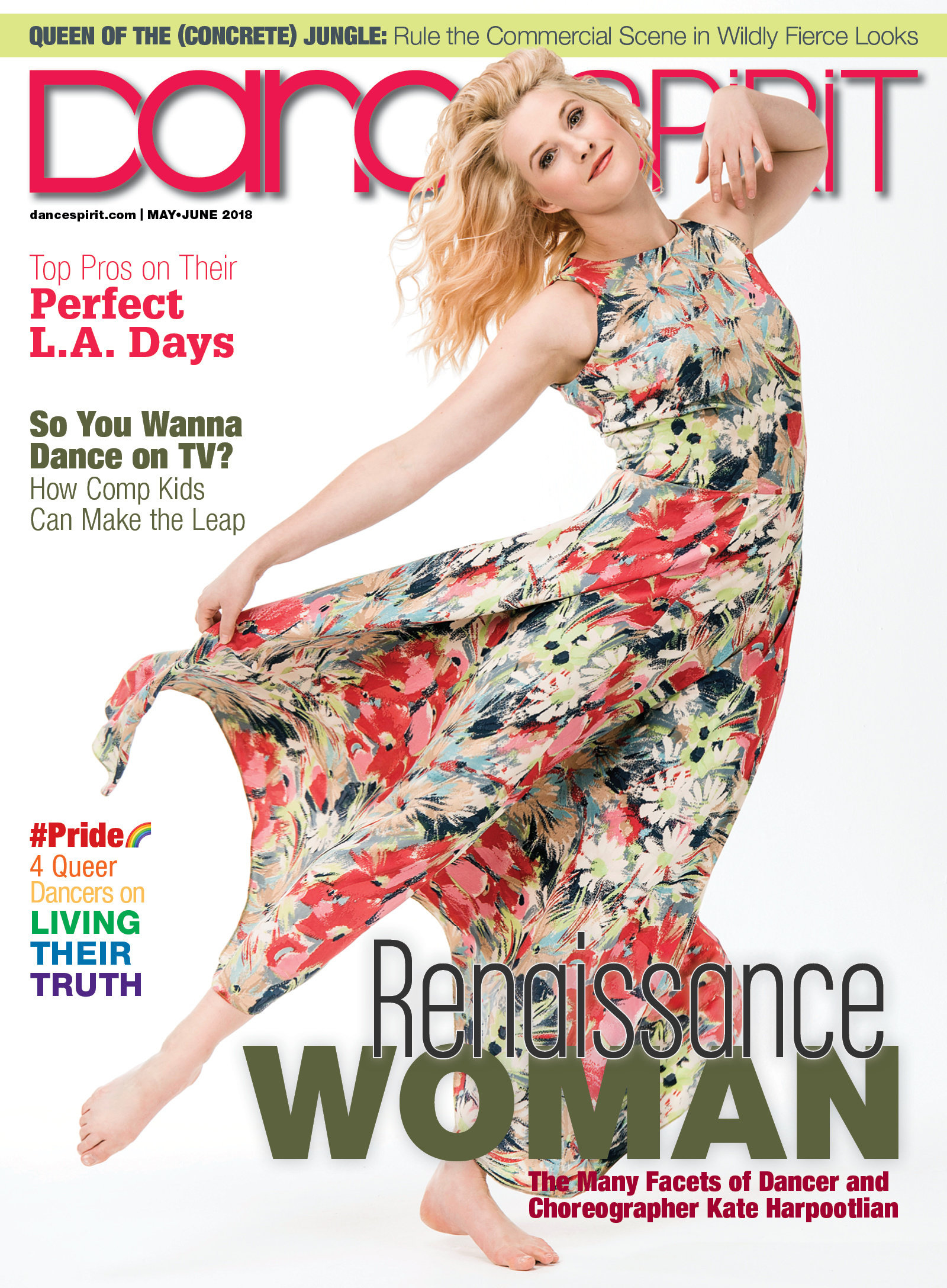 Get Dance Spirit in your inbox