(Left to right) Madison Hicks rehearsing one of her creations with fellow Julliard senior Page Borowski (photo by Kenneth B. Edwards)
Even if you've choreographed tons in high school, having your work seen—and critiqued—by professors and peers for the first time can be more than a little intimidating. So DS asked those who've been there how you can feel confident and creative throughout your first collegiate choreographic experience.
Keep reading...
Show less
How To
Feb. 22, 2018 10:33AM EST
Guides and Resources
Apr. 06, 2017 12:58PM EST
Stressed about the application process? The Dance Magazine College Guide is here to help! As the one and only higher ed resource exclusively for dancers, the College Guide effortlessly guides you through every option available, whether you're looking to get a dance degree or simply want to keep dancing in your college life. Find the program that's right for you.
Keep reading...
Show less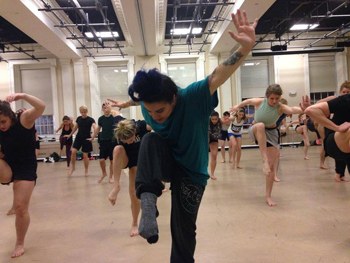 Sonya Tayeh led a master class for Pace students in May.
(photo courtesy Pace)
Calling all high schoolers: Pace University's Commercial Dance BFA program will host a weekend intensive for prospective students on its campus October 17–19. (And yes, you read that correctly: You can get a degree in commercial dance.)
Unlike a typical college tour, Pace's weekend experience will get you moving. You'll take class with members of the university's dance faculty, including Jess Hendricks and Ginger Cox. If you're a high school senior, you'll have an opportunity to audition for the university's dance department that Friday. There will be two Q&A sessions with the program's administration and students, and you'll get to see Pace dancers perform work by guest faculty members Andy Blankenbuehler and Mandy Moore. Registration begins September 17.
Busy that weekend? Many college dance programs host summer or winter intensives for prospective students. Our September issue includes essential information for more than 150 college and university dance programs, including the degrees offered and contact information. You can also get the latest college dance news delivered right to your inbox by signing up for the free DanceU101 newsletter.
You know what I love?
Smart dancers.
Do you know how you can become a smart[er] dancer?
Go to college!
I love dancers who make the decision to continue their education after high school. I know it's not for everyone—some dancers want to get their professional careers kicked off right away, and hey, any ambition is good ambition, right?
But it's the ones who choose to pursue a bachelor's (or master's!) degree—while still dancing!—that really impress me.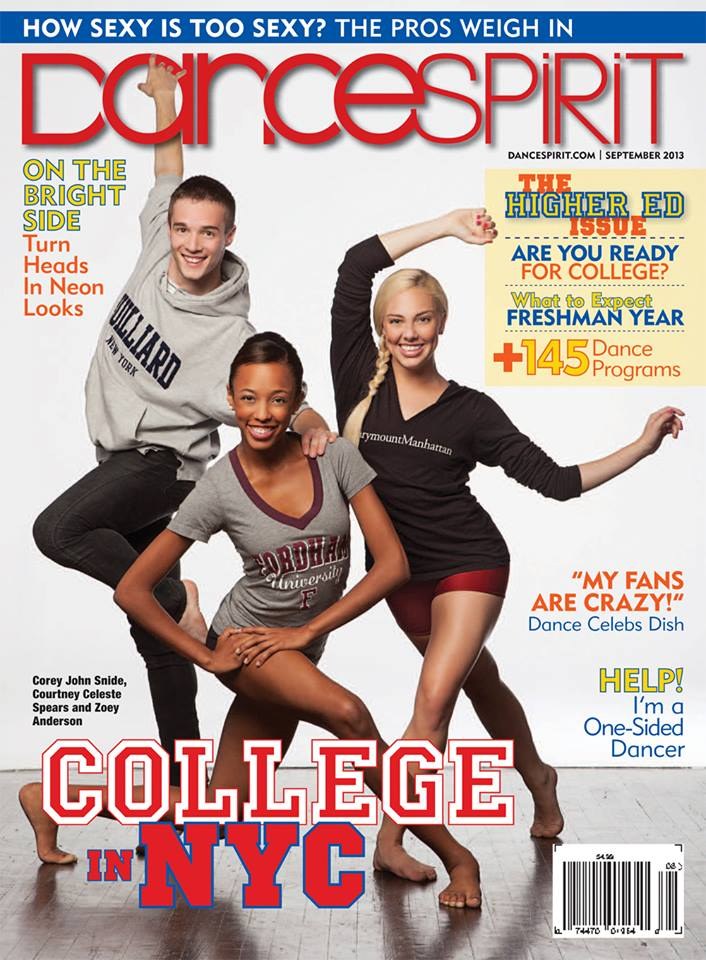 Dance Spirit's September Issue! Cover photo by Erin Baiano.
And with that, I proudly present to you...Dance Spirit's September issue! It's our annual Higher Ed Issue, and you should've received it in your mailbox by now. (If not, go snag it at your local Barnes & Noble. I'll wait.)
On the cover, meet three current college students who are making the grade in NYC: Corey John Snide, Courtney Celeste Spears and Zoey Anderson. All three grew up on the competition circuit, and now they're getting a glimpse of all life has to offer in the classroom, in the dorms, on the college stage and beyond. Corey's studying at The Juilliard School (impressive, I know), Courtney's enrolled in the Ailey/Fordham BFA Program, and Zoey is a dance major at Marymount Manhattan College (all the way from her hometown in Utah!).
We are so proud of them and are thrilled to have their smarty-pants faces beaming on the cover. Click here to read their cover story, "University of NYC."
Also in this issue: 
Must-know details about six standout NYC college programs

"Am I Ready for College?" I don't know. But in this story, we break down five common challenges university-bound dancers face, and we'll help ease any fears you may have about heading to the dorms.

Emily Bernet, a sophomore at Southern Methodist University in Dallas, TX, shares all the gritty details about her first year as a dance major at SMU. (She got bit by a poisonous spider, but don't worry about that. It's not a common college thing. Promise.)

Dance Spirit's annual Higher Ed Guide, with all the info you need on 145 top-notch college dance programs.
Go check it out and then let us know what you think on Facebook or Twitter!
Study hard, dance hard, play hard and have the best school year ever!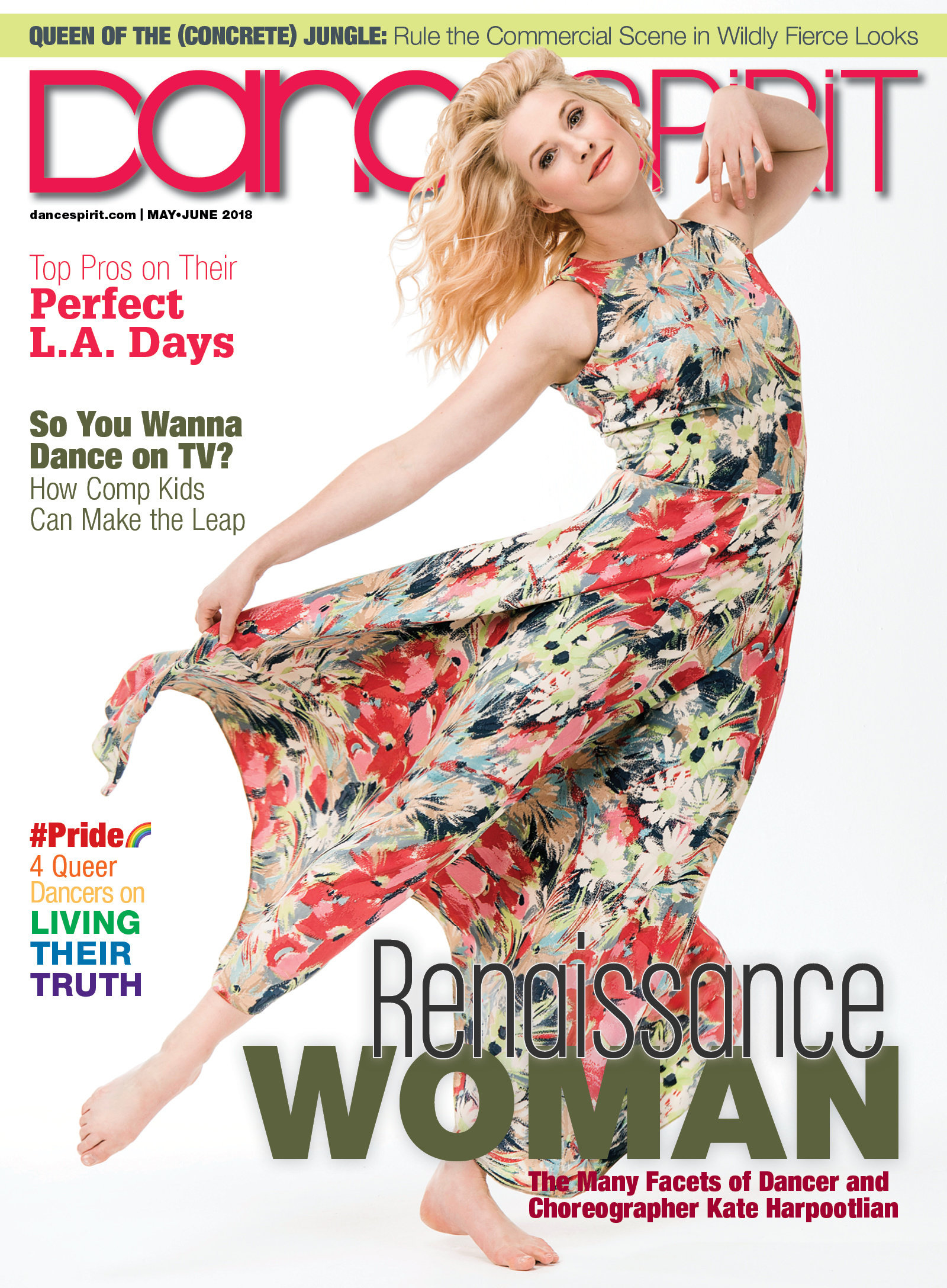 Get Dance Spirit in your inbox