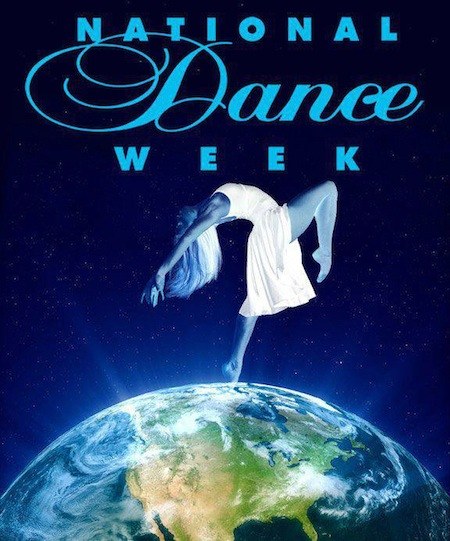 It's the most wonderful tiiiiiiime of the year...or it's about to be: National Dance Week officially kicks off tomorrow, and runs through May 4.
How can you get involved in the fun? Let us count the ways! First of all, studios and organizations have planned celebrations ranging from traditional performances to full-day festivals. Visit the National Dance Week website to find out what dance-tastic events are happening in your area.
And no matter where you live, be sure to participate in NDW's third annual dance mob contest. The rules are simple: Start by learning this year's official routine, created by choreographer extraordinaire Gregg Russell. Then teach it to a group from your studio or school, or even just a bunch of dance-inclined friends. Make a video of your posse performing the routine, upload it to YouTube, and submit the link to the official NDW site. Winners will be chosen in the following categories: most votes, most interesting location (get out of that dance studio!), most creative, most participants, and best spirit.
The deadline for submissions is June 4, so get on it, everyone! Check out the official choreography below: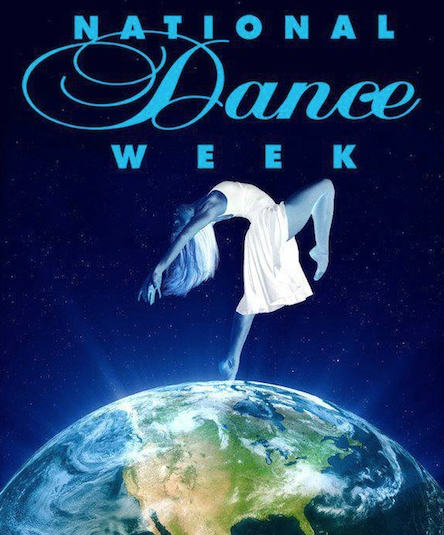 Remember back in February, when we told you to start gearing up for National Dance Week 2015? Well it's finally here, folks! In fact, it started yesterday and runs until May 3. But don't worry—even if you forgot to get a head start, there are still plenty of ways to participate. Here's how:
1. Get local. Dancers across the country are holding events all week to celebrate. Click here to find out what's going on in your area.
2. Submit a video. The NDW Foundation is still accepting entries for this year's dance mob contest. To make a submission, grab a group of friends, learn the 2015 choreo by Michael Rosales (below), film it and upload it to NDWF's website. Contest winners will be announced two weeks later, but with the chance to spread the love of dance around your community, it's really a win-win situation, amirite?
3. Just dance (it'll be OK). Believe it or not, the best way to celebrate National Dance Week is to...well...dance! Whether you're training in ballet class, performing on stage, flash-mobbing on the streets or dance-partying in your living room, take a moment this week to appreciate what we (completely unbiasedly) think is the coolest art form out there. And while you're at it, snap some pics and post them to Twitter or Instagram with #NationalDanceWeek. Happy dancing!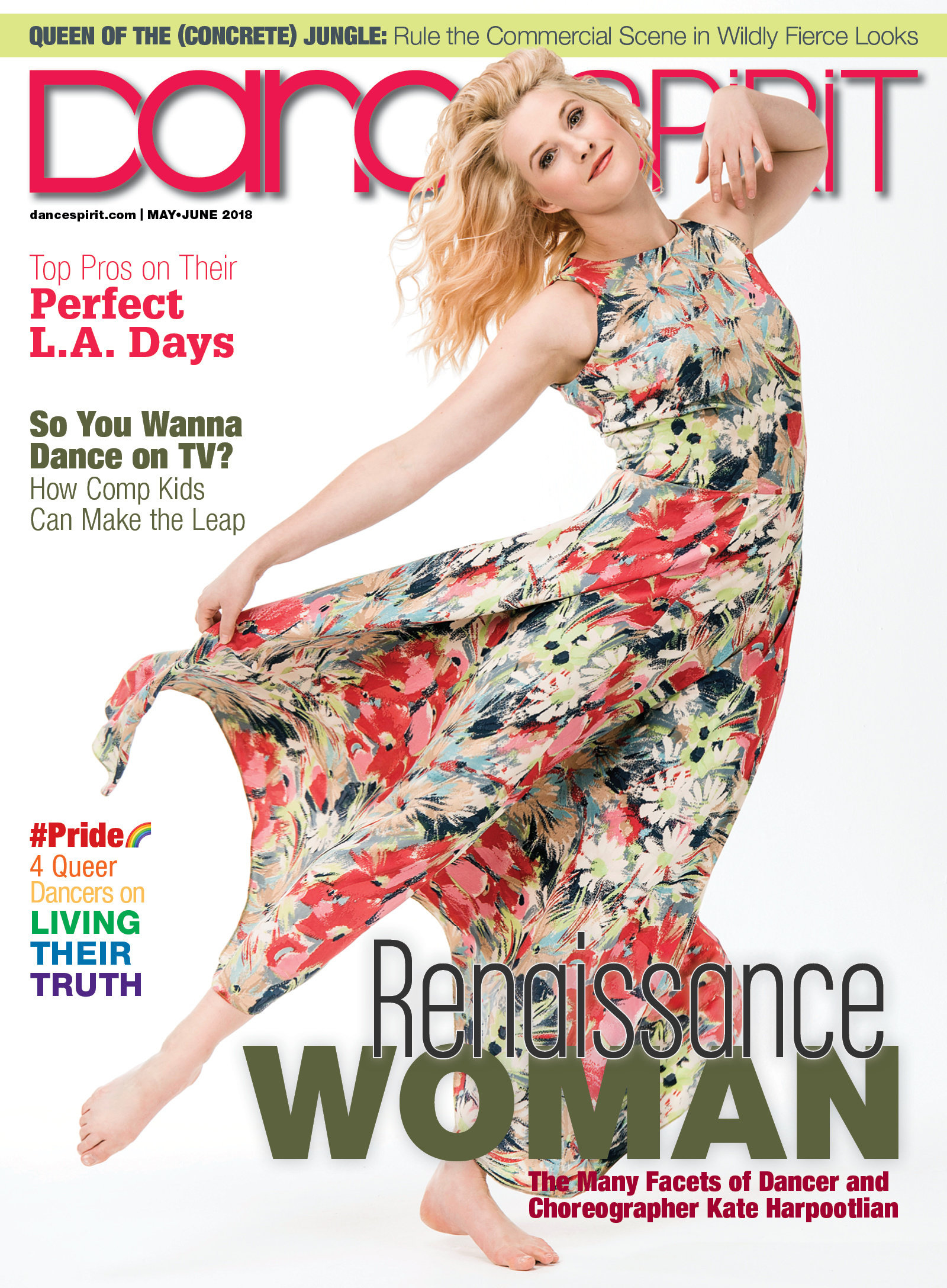 Get Dance Spirit in your inbox