Quick, who's your favorite ballerina?
It's nearly impossible to choose just one. If I was forced to narrow my list down to my top five, I'd have to include Royal Ballet principal Lauren Cuthbertson.
Not only is she the absolute picture of English refinement and classicism, she's also one of the most down-to-earth ballerinas out there. And one look at her Instagram will convince you she's hilarious, too.
In Portrait of a Dancer, a new video by Andrew Margetson, we get to see Cuthbertson almost fully recovered from a devastating foot injury she sustained in 2014. On her Instagram, she notes that she'd only been back in pointe shoes for a week (!) when this film was made. There are a few, very slight, wobbles, in her dancing but you can see her strength shine through.
Oh, and we are LIVING for that balance at the very end. How's that for some weekend inspiration?
As you know, French artist JR collaborated with New York City Ballet on 2014's Les Bosquets, a dance that combined ballet and jookin'. It was inspired by a housing project in Montfermeil on the outskirts of Paris—the epicenter of social and political protest in 2005.
I love JR's work. I'm totally obsessed with his Instagram and am consistently intrigued by his politically charged art works, which are often executed on an epic scale. That's why I'm so curious to see what his latest film is all about. Les Bosquets is inspired by the stage production of the same name, and it will premiere at the prestigious Tribeca Film Festival on April 18.
So far, I can only tell you that it includes Lauren Lovette in a white tutu and pointe shoes, a ballet corps dressed in mod-ish pop art unitards (looking more like a scary army than a flock of swans), Lil Buck jookin' up a storm and buildings being demolished. How will all these elements be combined in a narrative that tackles racial inequality, poverty and the status of an immigrant in today's world? Who knows? But I'm excited to find out!
The Dance Camera West Film Festival kicks off tonight in L.A., celebrating and promoting dance in film. The festival runs through June 13, though the majority of events take place this weekend. Super-cool highlights? Performances by L.A.'s BODYTRAFFIC and L.A. Contemporary Dance Company; a YouTube panel discussion with Tony Testa, Vincent Paterson, Jon Chu and Ian Eastwood; and screenings of films that feature artists like Storyboard P, Daniel Cloud Campos, Sergei Polunin, Daniel Ezralow and Pandit Chitresh Das and Jason Samuels Smith. To say the least, it's going to be awesome. (Get the full schedule here.)
This year's festival also marked the inaugural CalArts@Dance Camera West Emerging Artists Competition. Sponsored by Dance Camera West and the dance and film divisions of California Institute of the Arts, the competition welcomed films from high school and college dancers. Four winners were announced earlier this week: Ohio State University's Daniel Diller was named first runner-up for his film Up. Side. Down. exploring skateboarding movements; second runner-up Amber Schmiesing from Elon University presented Concert in D Minor, a film inspired by Mozart's life; and Palo Alto High School student Kristen Carey received special recognition for Inside My Mind, a work that dives deep into the world of Irish dancing. Juilliard dancer Nobel Lakaev took home first place and a cash prize for his film Behind Closed Doors.
The winners' work will be screened June 8 at REDCAT, in Downtown L.A. Can't make it? Watch a few excerpts from Nobel's Behind Closed Doors below. (FYI: The video goes dark for a little over a minute at 1:30...but it picks back up. Enjoy!)
It's not hard to think of the dozens (upon dozens) of fashion and dance collaborations over the past few years. But what's one thing we never saw coming? The marriage of dance, film and...perfume.
Of course, it's no surprise that super-cool Kenzo designers Humberto Leon and Carol Lim dreamed up this video to launch Kenzo's new perfume. Leon worked with New York City Ballet resident choreographer Justin Peck on the costumes for his ballet New Blood and Peck choreographed for Leon and Lim's other design project, Opening Ceremony, during its New York Fashion Week runway show in September 2015. Clearly the Kenzo/OC designers have the dance bug.
For this project, they tapped legendary film director Spike Jonze, Leftovers actress Margaret Qualley and choreographer Ryan Heffington (of Sia fame). As you can imagine, the result is awfully strange and extremely awesome. As you might not imagine, Qualley can really move. You go girl! We had no idea, and now we can't wait to see her in some music videos or other dance-y projects.
Check out the Kenzo video below:
Want more Dance Spirit?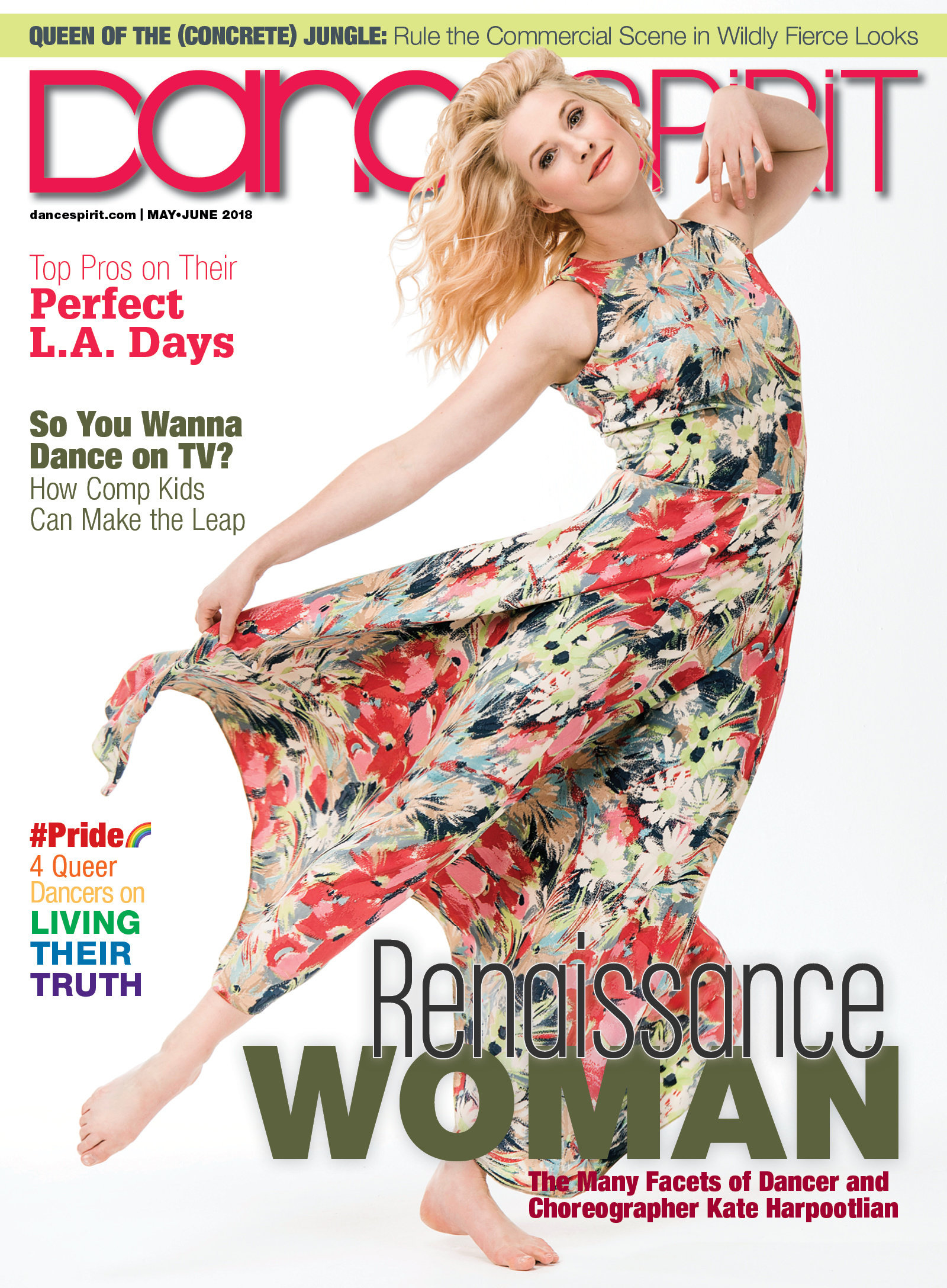 Get Dance Spirit in your inbox