"SYTYCD" judges (from left) Mary Murphy, Nigel Lythgoe, and Vanessa Hudgens (photo by Adam Rose, courtesy FOX)
We caught up with Nigel Lythgoe, Mary Murphy, Vanessa Hudgens, and special guest tWitch at "So You Think You Can Dance" auditions in NYC. The panel of dance pros discussed reuniting for the 15th season, what their favorite part of judging is, and their advice for "SYTYCD" hopefuls.
Keep reading...
Show less
Tiffany Maher in front of her "Hit the Floor" trailer (via @tiffany.maher on Instagram)
These days, dancers are on television more than ever before. From live shows like "So You Think You Can Dance" and "Dancing with the Stars" to teen sitcoms like "Shake It Up," flip through your TV lineup and you'll see dancers in more than just music videos and award shows.
But what is it actually like to dance on TV? We caught up with Tiffany Maher from BET's hit drama series "Hit the Floor" to find out. Dance is the focal point of "Hit the Floor," which centers on the Devil Girls, dancers for the faux-NBA Los Angeles Devils. Maher (who's also a "SYTYCD" alum) took some time out between rehearsals, fittings, and catching a flight to teach at Tremaine Dance Conventions to give us the behind-the-scenes scoop—and to explain what exactly "bacting" is. Because we definitely don't know.
Keep reading...
Show less
Kiki and Jenna in Warren Carlyle's Broadway routine (Adam Rose/FOX)
While most of us spent the weekend saying sayonara to summer, the remaining "SYTYCD" contestants were working hard. Because for this week's live show, each member of the Top 7 performed SO MANY TIMES: a solo, a duet with an All Star, and a mini group routine—plus the opening number. Phew! Next week, there's a double elimination coming our way (with no help from the judges). But here's how last night played out.
Keep reading...
Show less
The Top 9 in a Chris Baldock routine (Adam Rose/FOX)
Before we get into this week's recap, let's all show some love for Travis Wall, who had a day yesterday. Just hours before "So You Think You Can Dance" was set to air, Wall was at Disneyland (with friend and "Modern Family" star and aspiring Shaping Sound member Jesse Tyler Ferguson, NBD), where he found himself at a bit of a standstill—literally. "Not gonna be able to make 'So You Think' tonight...because I'm stuck on Indiana Jones," Wall shared on Instagram yesterday afternoon.
But hooray! He eventually did get off the stalled ride, and was in the audience alongside Mandy Moore. We're glad you made it, Travis!
On to the show:
This week, the Top 9 performed solos and duets with their All Stars. You know the drill. As always, we'll skip the solos and get right to the good stuff. (Though the solos were, like last week, so good.) Here's how it all went down.
Keep reading...
Show less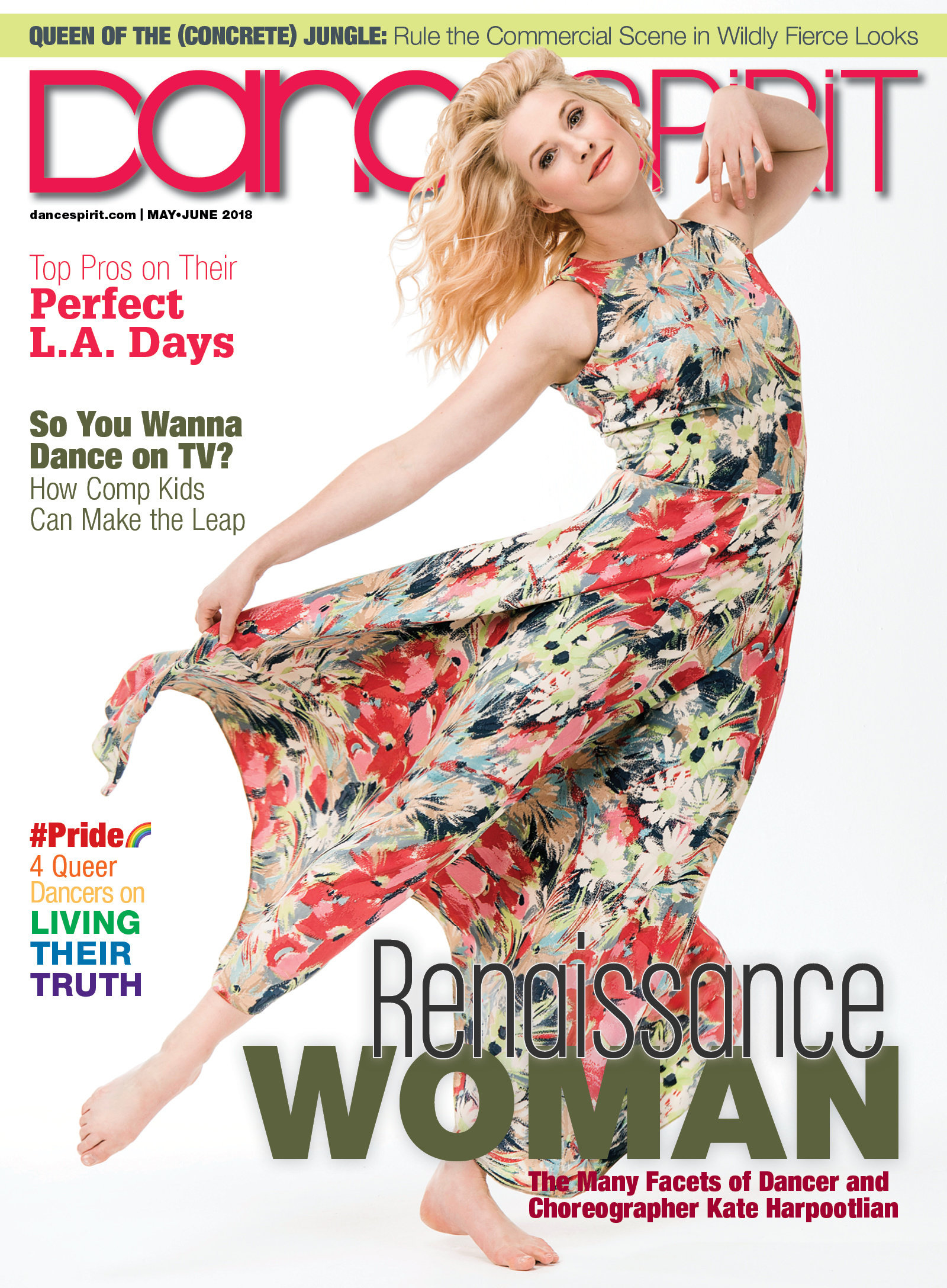 Get Dance Spirit in your inbox