Need something to watch obsessively this weekend? DS has got you covered. The entire Dance212 web series is now online and is fully updated. You probably caught Season 7: "Where Are They Now?" But what about where they were? A lot has changed for the dancers featured on the show, and now that you can watch from the beginning, it's even more gratifying to watch them progressing toward their goals.
Sure, Jamal is dancing with Ballet Hispanico now, but remember when he was a senior at Julliard, gushing about how excited he was to be in the studio rehearsing with Sidra Bell?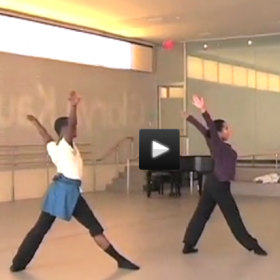 And what about Victoria? She might be killing it at Julliard now, but what about when she was a wide-eyed high-schooler who had just been accepted to her dream school?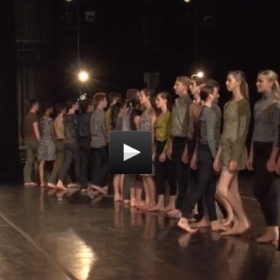 The most inspiring part of Dance212 is watching all the dancers develop their artistry, while their love of dance continues to shine. As Victoria says, looking back it's hard to recognize yourself - but that's a good thing.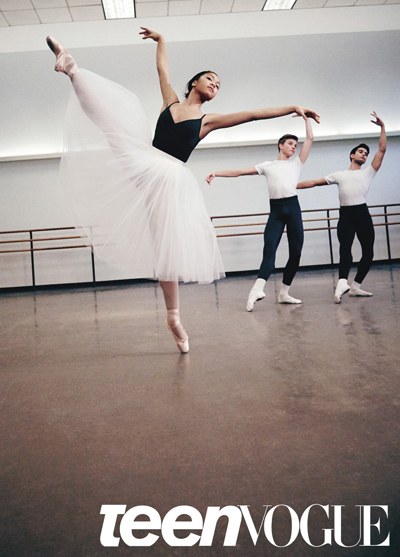 Jasmine Perry with Alec and Victor of "Strictly Ballet"
Photo Will Davidson/Teen Vogue
You already know just how much we love it when the fashion world enters ours (excluding the recent Free People, um, snafu). So it's no surprise that we're ecstatic about Teen Vogue's newest venture: a web series (premiering today!) following six students at the School of American Ballet. Also awesome? The show lets us catch up with Jasmine Perry, who, since making her debut on "Dance212," has shed her braces and continued to develop into an utterly gorgeous dancer.
"Strictly Ballet" is an online companion to Teen Vogue's print feature, "Rhythm Nation," which highlights some of the freshest faces in dance today (including Lil Buck)—all of them dressed to the nines, naturally. Hopefully this dance-in-the-mainstream streak continues. And it just might: Turns out dancers have an unexpected advocate in Teen Vogue editor in chief Amy Astley, who's responsible for the magazine's latest foray into the world of intense ballet training. As a teen, she was a bunhead herself, studying at the Joffrey Ballet in NYC and at Central Pennsylvania Youth Ballet's summer program. Dance Spirit caught up with Astley to get the inside scoop on "Strictly Ballet." (You can watch the extended trailer and first episode below!)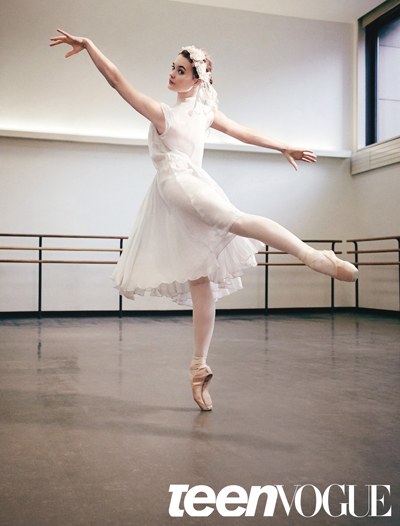 SAB student Emily wears a Rebecca Taylor dress.
Photo Will Davidson/Teen Vogue
Dance Spirit: Why did you want to make "Strictly Ballet"?
Amy Astley: I've been asking myself what I can give back to ballet, since I got so much from it. And I thought that the best thing I can do is promote it.
Ballet dancers should get a lot more attention in pop culture than they get. They're so beautiful! And I find dancers to be insanely grateful. Their humility is refreshing.
DS: What did your ballet training teach you that you still use today?
AA: In ballet, you can never say "I can't." You have to work through everything, so you learn how to do your best even when you're extremely challenged. I say this to my kids and to the people I work with. The moment I find myself thinking I can't, I'm like, "Wait a second. You can! What's wrong, what's the problem, and how can I work through it?"
DS: What's your goal for the series?
AA: I really hope that people—who aren't necessarily all bunheads—will get engaged with this series. I've definitely spent enough time in my life watching movies about baseball, and I don't know much about that sport. I think ballet should be the same way: It should be fascinating on its own, even to people who don't know a lot about it.
(Watch the extended trailer for "Strictly Ballet" above.)
DS: How will "Strictly Ballet" be different from AOL's "city.ballet." or The CW's "Breaking Pointe"?
AA: I didn't want a reality show that dug into the super-personal aspects of the dancers' lives. It's just meant to celebrate the kids as aspiring artists, and highlight their extreme dedication and talent. It's amazing to be interviewing kids who are 14 and 17 who know exactly what they want to do.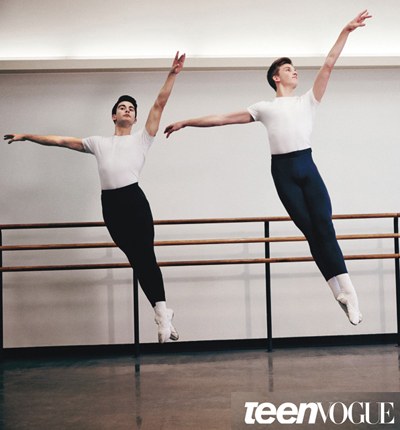 (L to R) Victor and Alec of "Strictly Ballet"
Photo Will Davidson/Teen Vogue
DS: As a ballet fan, what has been your favorite part about this process?
AA: I got to meet Peter Martins, which was such a great thrill since I grew up watching him dance with Suzanne Farrell. Peter Martins was one of my all-time favorite dancers, along with Suzanne, Natalia Makarova, and Baryshnikov, of course.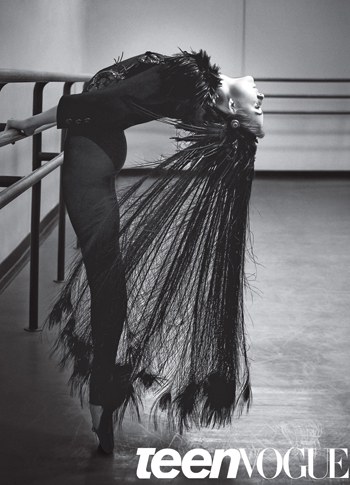 SAB's Mimi wears a Louis Vuitton jacket and headdress in Teen Vogue.
Photo Will Davidson/Teen Vogue
DS: In your editor's note this month, you write that you quit ballet at 18. How did you make that decision?
AA: During my summers at CPYB, I saw what the talent was like out there since I was dancing with girls from NYC and SAB. I was in their level, but I was never really as good—I was sort of at the bottom of the top. I didn't have what it took to be in the companies I wanted to join, and the regional ballet scene wasn't as strong then as it is now. It was an extremely hard time for me. I had barely even applied to colleges. I did end up going to school back in Michigan, but I can relate to students who aren't sure if they're ready for professional life, as well as to those who aren't sure if they even want it.
DS: Knowing what you know now, what would you tell those dancers?
AA: Whatever you decide, remember that studying your art has been time well spent. You get so much from those years. And keep dancing if you love it. Whether you're studying modern, tap, jazz or ballet, the training is great for your brain and your body. You'll probably grow up to be one of the people supporting the arts and keeping ballet companies alive—I go to the ballet very regularly, to see both NYCB and American Ballet Theatre. I just love it. I never got ballet out of my system.
Watch the first episode here:
Jan. 01, 2014 09:01PM EST
For six seasons, online reality show "Dance212" has shown us what it's really like to be a dancer living, training and working in the heart of NYC. Now, the show is catching up with more than 20 former cast members for an all-new season, "Dance212: Where Are They Now?" If you dream of making your way to the Big Apple, read on: Dance Spirit asked each of these dancers, "What one piece of advice would you give to DS readers?"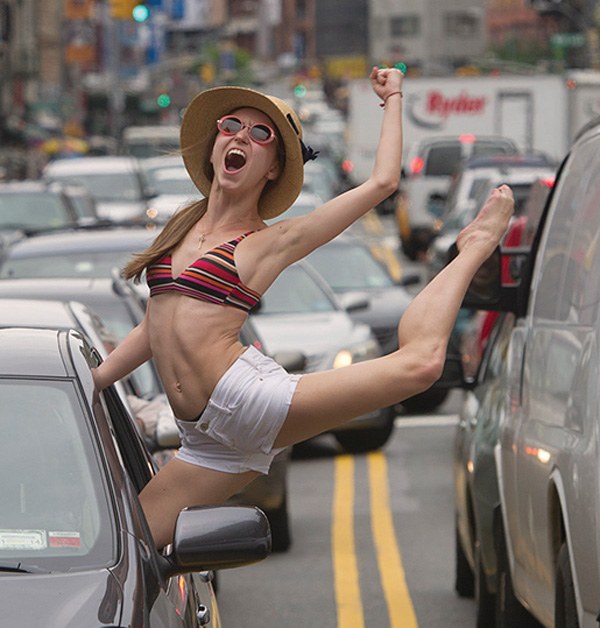 (Photo by Jordan Matter)
Skylar Brandt
Since Season 3: "Second Companies," Skylar has moved from ABT II to the corps of American Ballet Theatre. This past year, she won a Princess Grace Dance Fellowship Award and performed her first principal roles in Alexei Ratmansky's Piano Concerto #1 and MarkMorris's Gong.
Her advice: "Have fun throughout your journey. Though we try to make it look easy, a dance career is difficult, so it's important to never lose sight of why you started in the first place. When you're having a good time onstage, the audience can tell."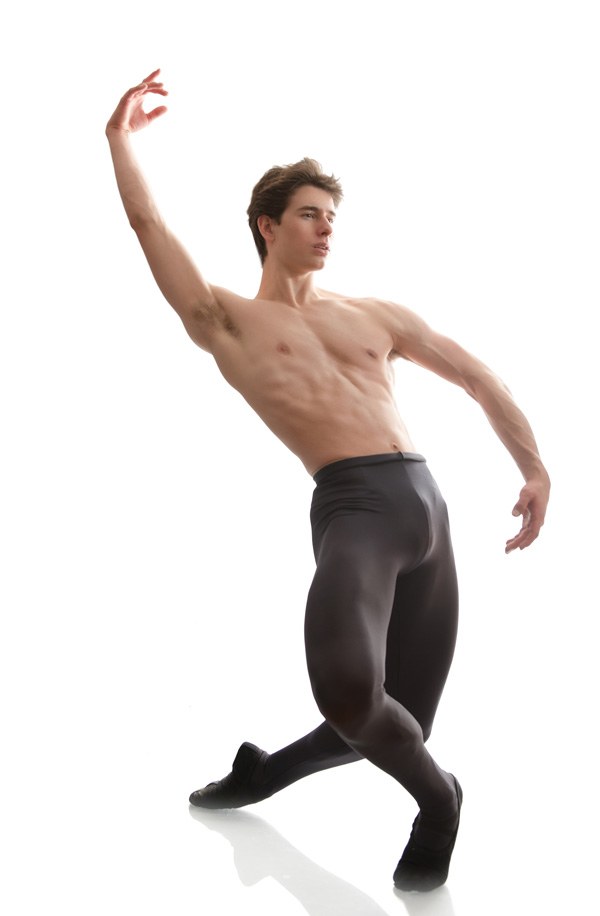 (Photo by Alfonso Sjogreen)
Sterling Baca
After appearing on Season 4: "Summer Intensives," Sterling moved from the Jacqueline Kennedy Onassis School at American Ballet Theatre into ABT II. In May 2011, he joined ABT as an apprentice; he became a member of the corps de ballet in December 2011. He's since received multiple soloist opportunities in works including Twyla Tharp's Bach Partita and Alexei Ratmansky's The Tempest.
His advice: "Explore other ways to express yourself outside of dance. I've done this by writing and drawing, and by attending poetry clubs and plays. To excel in any art form, you must have respect and understanding for all kinds of human expression."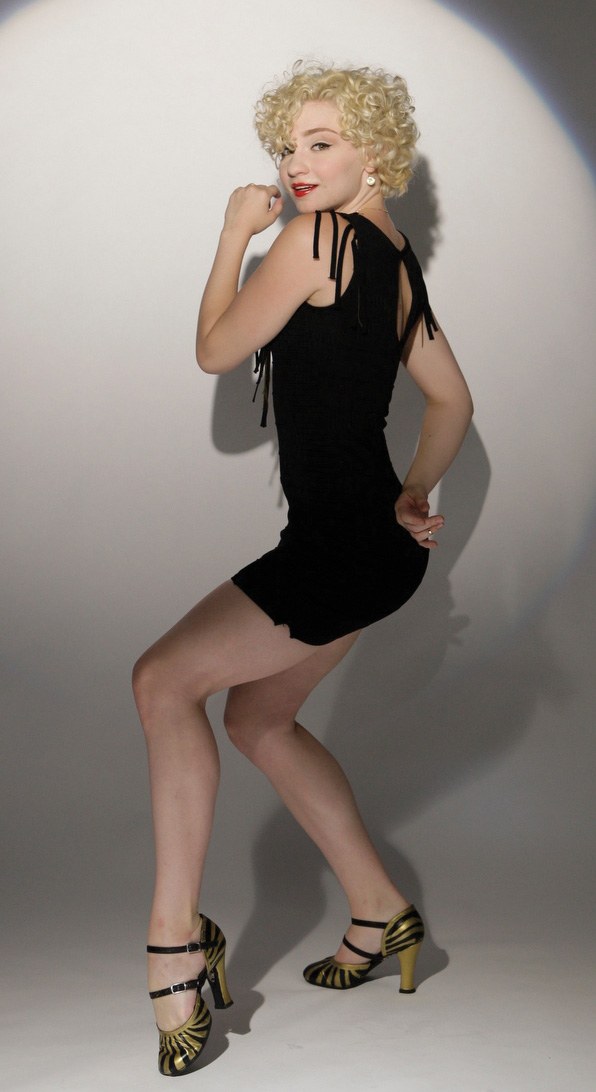 (Photo by Jayme Thorton for Dance Magazine )
Paloma Garcia-Lee
During Season 5: "Professional Aspirations," in 2011, Paloma was in the cast of The Phantom of the Opera on Broadway. Since then, she's danced in Nice Work If You Can Get It, in the Broadway Bares fundraising gala and at the Fire Island Dance Festival.
Her advice: "Know that you're unique. No one in the world is like you, so sometimes a project will be right for you and sometimes it won't. When things don't go your way, take a deep breath, smile and know you're exactly where you need to be."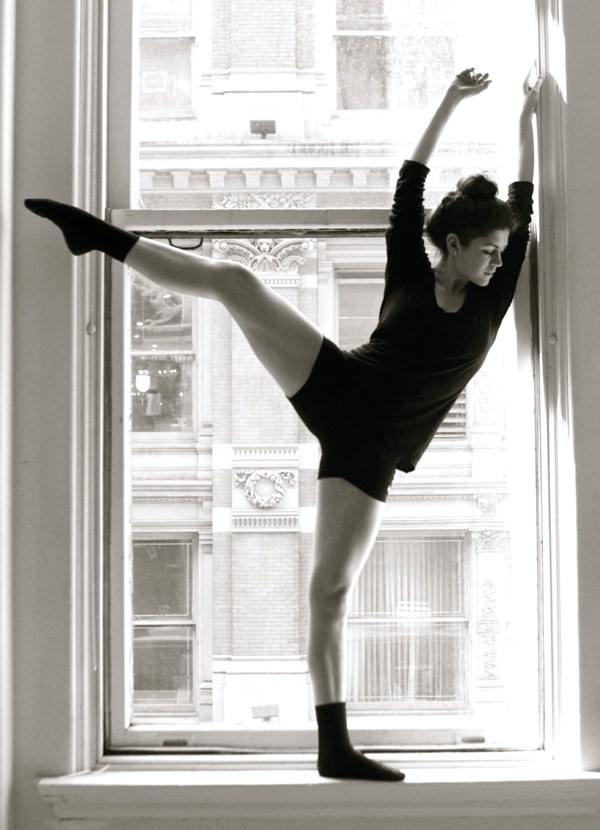 (Photo by Jade Young)
Simone Gunderson
On Season 6: "Spring Season," Simone was part of The Professional Semester at Broadway Dance Center. Since then, she's performed with the Buglisi Dance Theatre and M.O.V.E, and was the lead in a short film called Gloria. She spent the summer of 2013 teaching in upstate New York before returning to NYC for BDC's Work-Study Program this year.
Her advice: "It's OK to dream big and think outside the box. Try to create a company, dance project, concept, movement or video that no one has ever thought of before!"
For our January issue, we spoke to a few stars of the upcoming season of online reality show "Dance212," which premieres Tuesday on dance212.com. The first six seasons followed NYC dancers in all stages of their careers. And the new season will bring back past cast members to find out what they've been up to since we saw them last. DS asked them for their advice for dancers who want to follow in their footsteps. Here are some responses we couldn't fit in the magazine: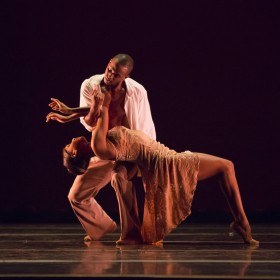 Taeler Cyrus and Shadeek Buckins in Eva by Frank Chavez (Photo by Cheryl Mann, courtesy River North Dance Chicago)
Taeler Cyrus
At the end of Season 3, Taeler's time with Alvin Ailey American Dance Theater's second company, Ailey II, was coming to an end. She's since apprenticed with Complexions Contemporary Ballet, freelanced with several NYC choreographers and performed with Kanye West. She spent a season with River North Dance Chicago before returning to NYC in November to make her Broadway debut in After Midnight.
Her advice: "Open yourself up to all types of opportunities. I've met some amazing choreographers and dancers by being willing to try new projects and styles, and each of those situations taught me something new about myself and the way I dance."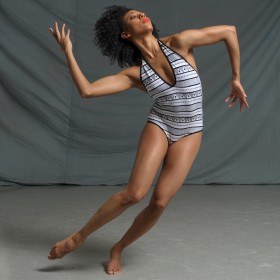 Fana Fraser (by Corey Melton)
Fana Fraser
After her Ailey II contract ended, Season 3's Fana took a few months off to recover from a lower back injury. She's since performed with The Francesca Harper Project, Sidra Bell Dance NY and with visual/performance artist Ryan McNamara. She's also become a licensed Gyrotonic instructor and a teaching artist with Notes in Motion and the Purelements COAR program.
Her advice: "Understand the best cross-training methods for your body. Doing this has helped strengthen and rejuvenate my dancing. Physical security allows my mind and heart greater freedom to explore movement more instinctively."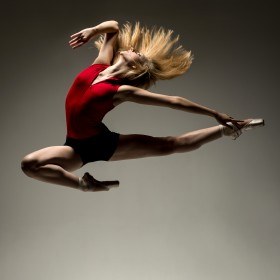 Amber Miller (by Rachel Neville)
Amber Miller
When we left Amber in Season 4, she was finishing up a summer intensive with Ellison Ballet. In 2011, she became the second American dancer ever to join the corps de ballet of Eifman Ballet in St. Petersburg, Russia. She toured internationally with the company, performing works including Eifman's Onegin, Anna Karenina and Red Giselle.
Her advice: "Don't let any hardships allow you to lose sight of your dream. During my second season with Eifman Ballet, I suffered a seizure while on tour in Poland and found out I have Epilepsy. I had to leave the company, and I didn't know when or if I would be able to dance again. About a year later, I'm back in class working hard, and I have complete confidence I'll be with another company next season."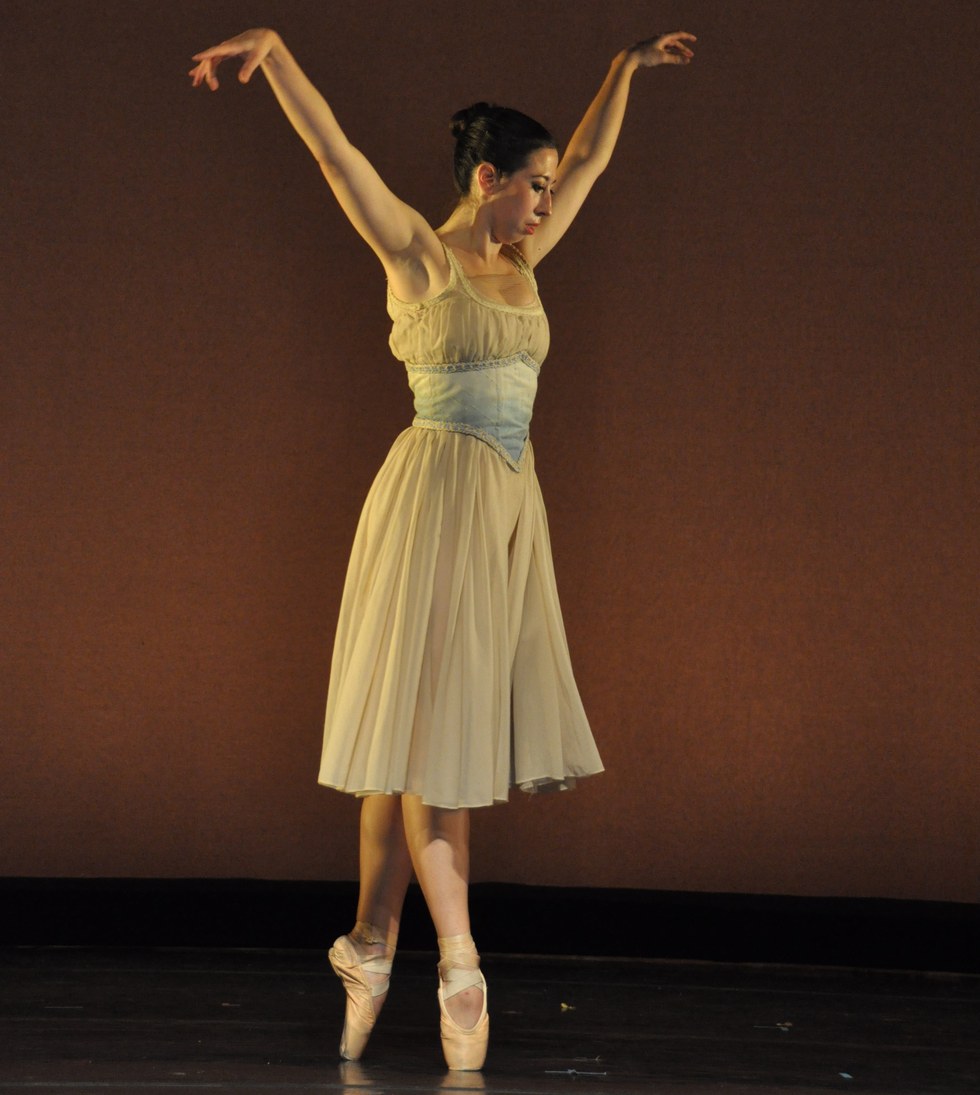 Glenna Clifton (by Kevin H. Lin)
Glenna Clifton
After graduating from Barnard College in 2010, Season 2's Glenna entered an evolutionary biology Ph.D. program at Harvard University. She's also performed and choreographed for the Harvard Ballet Company and recently joined Boston's Urbanity Dance.
Her advice: "It's possible to continue dancing at a high level while pursuing other careers. By prioritizing dance outside of work or school, you can find a satisfying life balance and continue dancing for the rest of your life."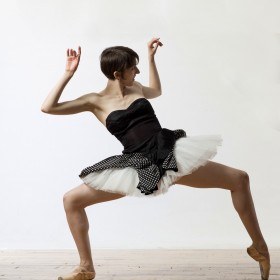 Georgia Bovo (by Michael Koschinski/Rebecca Kelly Ballet)
Giorgia Bovo
After Season 5, Giorgia continued to dance with Rebecca Kelly Ballet, Indelible Dance Company and Gabrielle Lamb. She's also worked with The Metropolitan Opera, Untitled Collective, Bradley Shelver Dance Theater, Flusso Dance Project and Matthew Prescott. In December, she debuted her first choreography commission for Indelible Dance Company.
Her advice: "Being humble is a necessity. The moment you think you are great, you stop growing."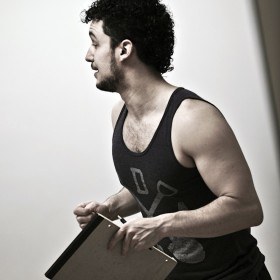 Sidney Erik Wright (by Travis Kelley)
Sidney Erik Wright
Season 5's Sidney has continued to choreograph prolifically in NYC, including for Couture Fashion Week and Broadway Bares. He's also taught at Broadway Dance Center, tried his hand at directing and had various performance gigs in short films and TV.  He's in the beginning stages of developing an original dance web series.
His advice: "Dance is the way we tell stories about our lives, but you have to have a life to tell the story. How can you dance a love duet if you've never truly been in love? Or maintain an emotional connection onstage if you don't connect to people offstage? Art doesn't just happen in the studio, so don't forget to experience life."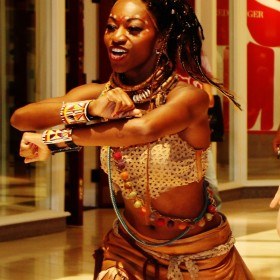 Jenny Laroche in costume for FLY (courtesy Jenny LaRoche)
Jenny Laroche
After Season 1, Jenny took on the recurring role of Sue in NBC's "Smash." She also performed in FLY the Musical at the Dallas Theater Center in Dallas, TX, and with the Radio City Rockettes. She's now rehearsing for the upcoming movie Broadway 4D.
Her advice: "Continue to train in all different styles and to improve your voice and acting skills. This industry is constantly evolving, so you'll want to have an expansive skill set to cover your bases."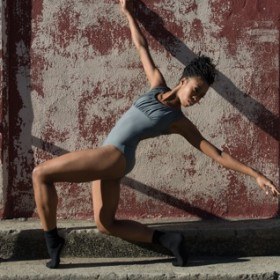 Daphne Lee (by Luis Pons)
Daphne Lee
Daphne, of Season 2, graduated with honors from the Ailey/Fordham BFA Program in May 2013 and is a member of Ailey II.
Her advice: "When learning new roles, fully commit to telling a story. I recently decided to enroll in acting lessons to help me take on new roles."
To get even more excited for the upcoming "Dance212" season, check out this promo video featuring Fana Fraser:
Check out our January issue, in subscribers hands now (and on sale December 31) for advice from Skylar Brandt, Sterling Baca, Paloma Garcia-Lee and Simone Gunderson.
Jan. 04, 2013 11:19AM EST
It's summer study audition time—which means you're probably feeling a little stressed out. But no matter how nerve-racking your audition circuit is this year, keep your eyes on the prize: Attending a summer intensive is one of the best ways to boost your technique—and to meet other awesome dancers from around the country, or even the world.
To help you focus on the positive, web series Dance212 is re-airing its popular fourth season, which follows five young dancers as they attend sweet NYC summer programs. Watching these talented students living the dream at the likes of American Ballet Theatre and The School of American Ballet should give you a sense of perspective—look at all the amazingness ahead!—and help calm those audition jitters right down.
(Still not sure which program might be right for you? Browse our comprehensive summer study listing, which is searchable by state.)
Today's Dance212 episode follows Sterling Baca through pas de deux class at ABT's summer intensive. Take a look!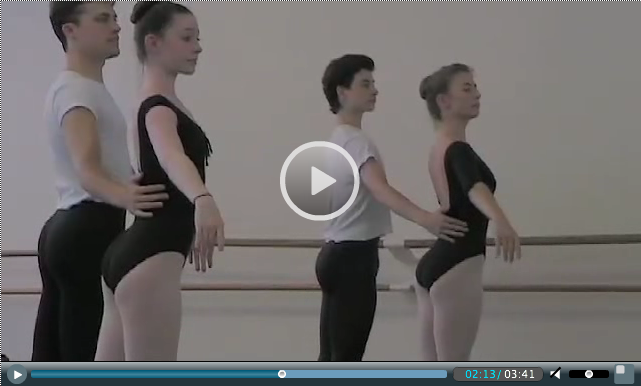 Apr. 20, 2012 11:03AM EST
Want the scoop on what it's really like to be a dancer in the Big Apple? You're in luck, because "Dance212" is back on the web for a sixth season. Starting this month, cameras watch as five young dancers traverse class, rehearsals and the NYC streets. DS caught up with the stars of the show so you could learn a little about them.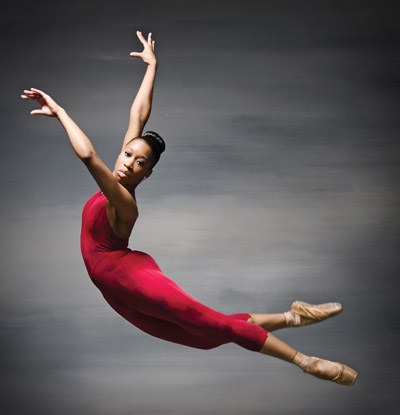 Daphne Lee (Photo by Kyle Froman)
Daphne Lee, 21, is a junior in the Ailey/Fordham BFA program and an apprentice with Ailey II.
Guilty pleasure: Cupcakes and gummy bears. "I have a really big sweet tooth."
Fun fact: Daphne appears shy at first, but don't be fooled. "When hanging out with my friends, I tend to be the clown of the group, doing silly things that no one would ever think I was capable of."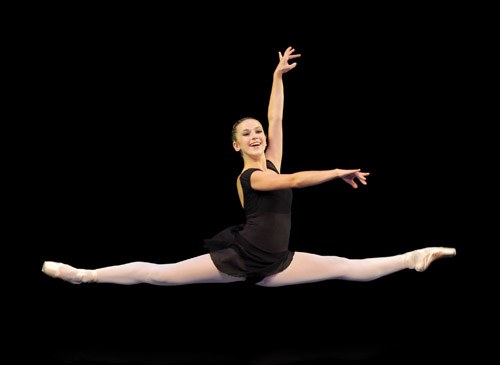 Victoria Grempel (Photo by Eduardo Patino)
Victoria Grempel, 18, is a senior at the Professional Children's School and studies at The School at Steps.
Favorite NYC activity: Victoria has great style and loves shopping at thrift stores in Brooklyn. "There are so many hidden treasures!"
Non-dance talent: "I was a competitive ice skater. I competed all around the metropolitan area, winning first place in Lake Placid two years in a row."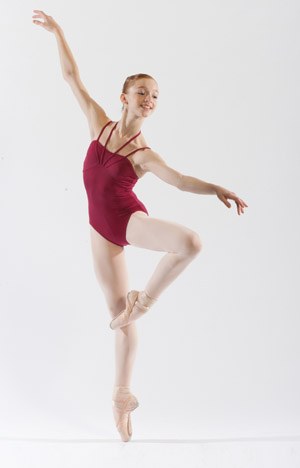 Catherine Hurlin (Photo by Rosalie O'Connor)
Catherine Hurlin, 16, is a student at The Jacqueline Kennedy Onassis School at American Ballet Theatre.
Non-dance talents: "I can do a mean manicure and pedicure. I'm not really allowed to wear nail polish in class, but I collect it and do my nails when I have time off."
Guilty pleasure: Shoes. "When I get my first paycheck from any job, I try my best to keep it away from my mother so I can shop for shoes instead of putting it in my bank account."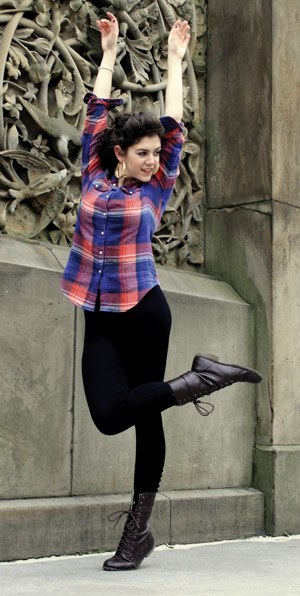 Simone Gunderson (courtesy Simone)
Simone Gundersen, 20, is part of the Professional Semester at Broadway Dance Center, concentrating on both hip hop and jazz.
Non-dance talent: Photography. "I've done headshots, family portraits, senior photos and decorative wall art."
Fun fact: "I am a European soccer super-fan."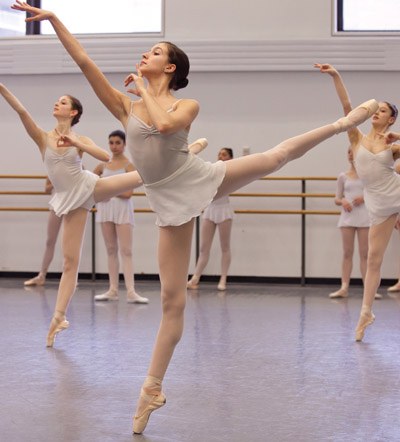 Ashley Hod (courtesy School of American Ballet)
Ashley Hod, 16, is in level C2 at the School of American Ballet.
Favorite NYC activity: "I love watching NBA basketball games with my dad and brother. The New York Knicks are my favorite team."
Fun fact: "I can sing like The Chipmunks. I'm always singing the latest pop hits with my chipmunk voice. My friends and family find it very entertaining."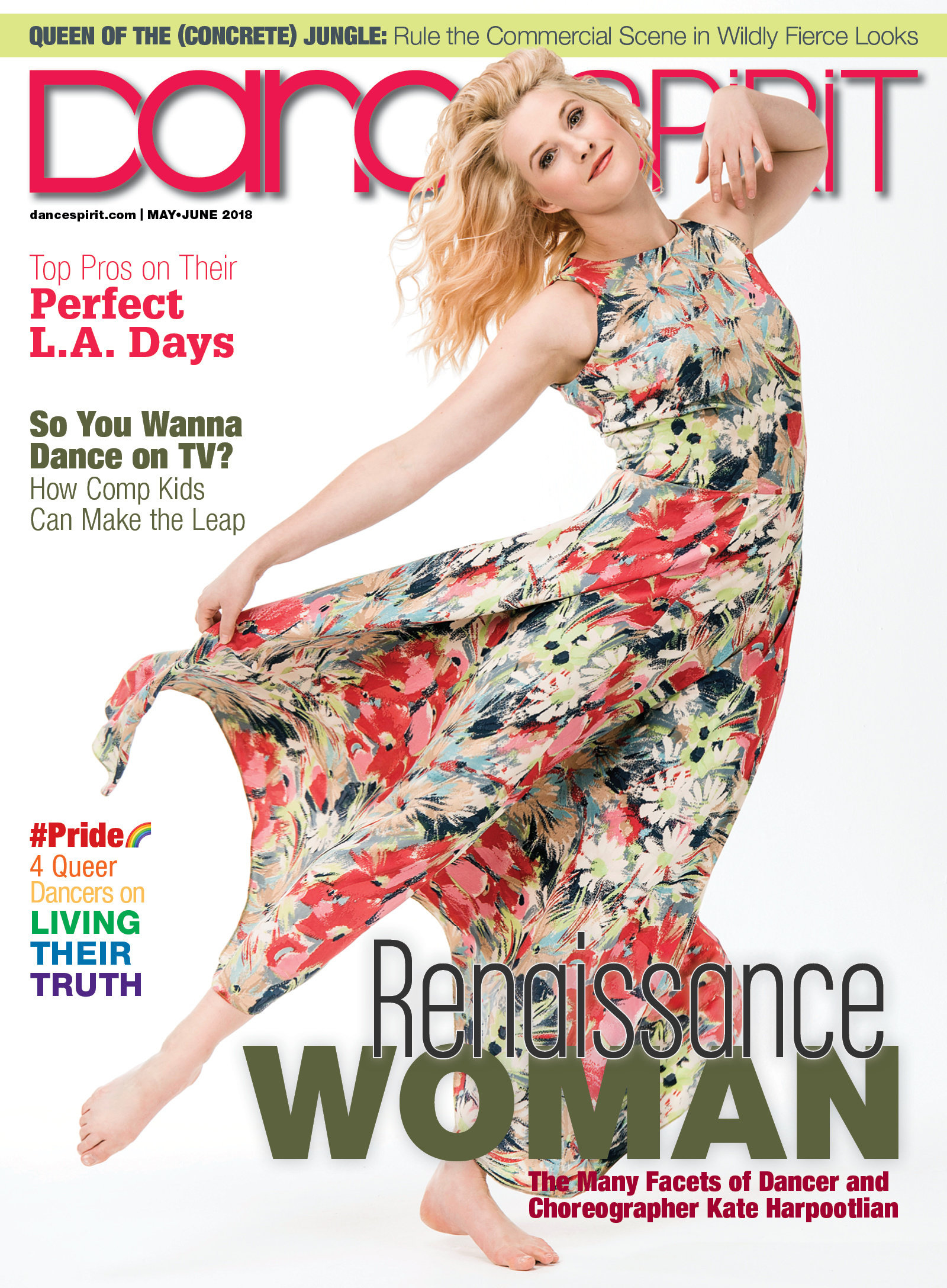 Get Dance Spirit in your inbox