September 19, 2016 New York, NY – Frederic M. Seegal has acquired DanceMedia, a suite of five respected publications (both print and digital) written for and by dancers, including the renowned Dance Magazine, which marks its 90th year of publication in 2017.
Seegal, Vice Chairman of Peter J. Solomon Company, has made his career advising major media, telecom and internet clients. He brings to DanceMedia a seasoned knowledge of and passion for the performing arts, having served as President of American Ballet Theatre's Board of Trustees, and as trustee for New York City Center, San Francisco Symphony and San Francisco Opera. Currently, he is a trustee for Gallim Dance, based in New York.
"I'm very excited about the potential for growth represented by these highly respected publications and the tremendous content they've created over the years," says Seegal. "These magazines have enjoyed exceptional stability during a time when there has been sweeping change in the publishing industry, as they have continued to be the authoritative voice for the entire dance world."
"The DanceMedia publications deliver the most effective and highly targeted opportunities for the industry—in both print and online," says Amy Cogan, Senior Vice President & Group Publisher. "Our reach is unsurpassed. This vote of confidence in our properties can only boost their effectiveness as we move into the future."
In addition to Dance Magazine, which is regarded as the most trusted content in the field of dance, the DanceMedia titles, with a combined reach of more than 2 million, include: Dance Spirit, written for dancers who aspire to "So You Think You Can Dance," Pointe for students training pre-professionally for careers in ballet, Dance Teacher for studio owners and educators in conservatories, k–12 schools, and on faculty with colleges and universities. Dance Retailer News is the only monthly b2b publication connecting dance manufacturers with storeowners who serve the buying public.
Macfadden Communications Group, which has owned Dance Magazine since 2001 and DanceMedia since its formation in 2006, will continue to provide publishing services for the brand, including digital services, print management, circulation and accounting, according to Carolyn Callahan, President and Chief Operating Officer. "The opportunities presented by this new affiliation assure a solid future for these titles," Callahan says. "We look forward to a lasting partnership." No changes in staffing are anticipated.
This just in:
The three finalists for this year's
Dance Spirit Cover Model Search
competition have officially been notified, and they'll be coming to NYC next month for their big photo shoot (plus a Broadway show, a day of classes at Broadway Dance Center and so much more)!
We'll introduce the three finalists in the July/August issue, so be on the lookout. (A few hints: They're all teenagers, they're all crazy talented and they're all super smart.)
Didn't make the cut this year? That's OK! We're already prowling the dance scene for next year's finalists—and you could be one of them!
Entering is nice and easy. Here's what to do:
Upload your best solo video. (You'll need to create an account if you don't have one already, but that only takes about two seconds. Like we said: eeeeeasy!)

Enter a brief description to go with your video. We want to know your name, age, dance studio and a bit about why you're so great. Your dancing will tell us the rest.
Last year's winner was Hayden Hopkins. Here's what she had to say about the CMS experience.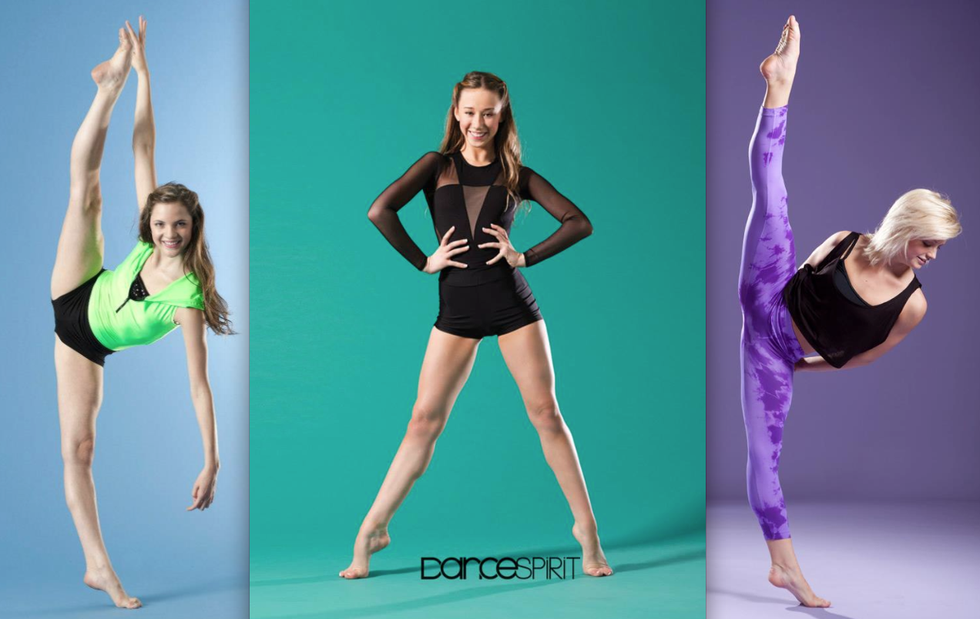 Our last three Cover Model Search winners: Megan Skalla, Hayden Hopkins and Kaitlynn Edgar. You could be next! (Photos by Nathan Sayers and Erin Baiano)
Good luck!
It's a fact: We at Dance Spirit cannot get enough of dancing animal videos. (Examples A and B—and take a peek inside your April issue for our cutest round-up ever,"Puppy Love," with dancers and their dancing pooches.)
So imagine our glee when we discovered a new video, this time with the exotic peacock spider bustin' a move. OK, fine—it's really a mating call to female spiders, not a real "dance" per se. But watch the 'lil furry guy in action! (And if you don't love spiders, consider yourself warned, and skip to what's below the clip.)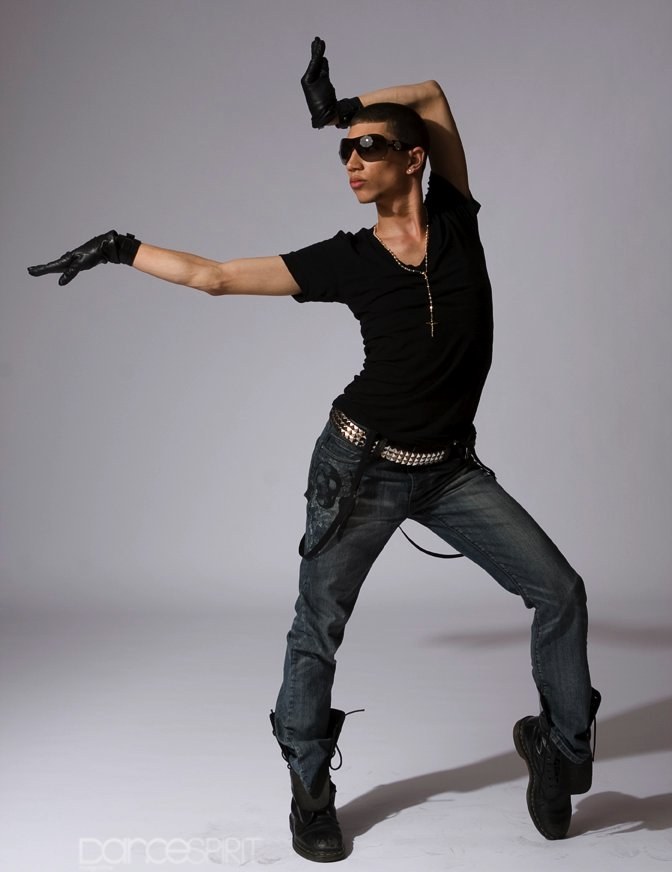 Javier Ninja, photo by Erin Baiano for DS
Remind you of anything? The tick-tick-tick staccato motion totally made me think of Javier Ninja, the world-renowned vogue dancer from the Legendary House of Ninja. Of course, put the two in a dance battle and spidey would totally get schooled by Javier. In fact, the new-way-voguer typically takes home the top prize in major competitions, including the House Dance International Championships. He's performed not only on super-sized Superbowl stages with Madonna, but also in major concert dance venues—at the Joyce Theater in Doug Elkins' work Scott, Queen of Marys, and at NYC's downtown Danspace with fellow voguer Archie Burnett. Before Javier was named a 2014 Dance Magazine "25 to Watch," Dance Spirit asked the master to explain just what exactly vogueing is. His demonstration is to die for:
Jan. 09, 2013 10:15AM EST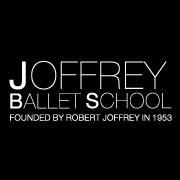 Of course you do!
DanceMedia has teamed up with NYC's Joffrey Ballet School to offer a contest with pretty sweet prizes: full-tuition scholarships to one of the JBS summer programs.
How can you get in on it? Easy: Just submit your 1-3 minute ballet, jazz or contemporary clip here. The DanceMedia editors and JBS faculty will select five winners in January alone, with more to come in February and March. Simple as that.
Click here to read all the official rules—then submit your best videos!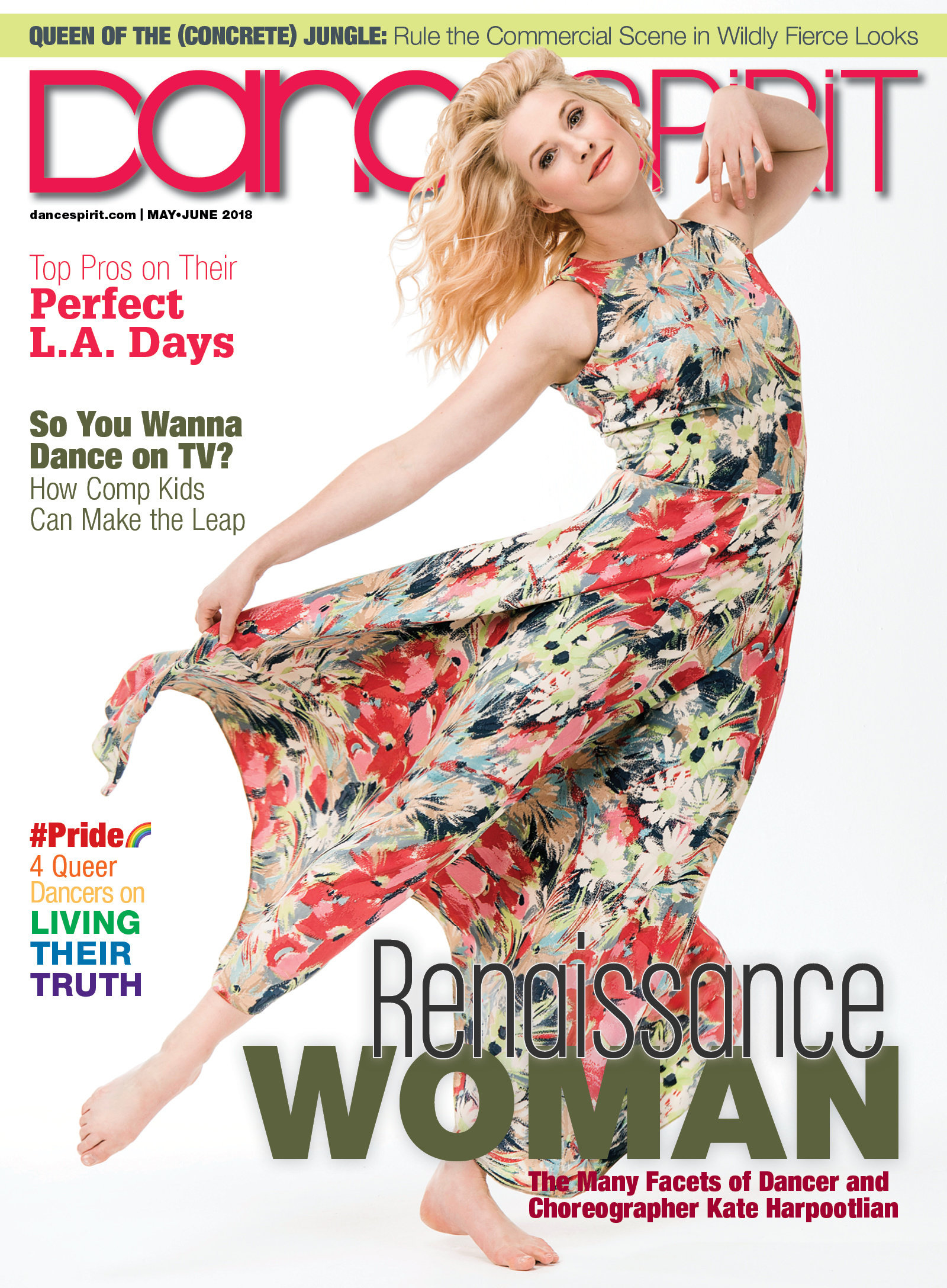 Get Dance Spirit in your inbox