Thinkstock
Toenail trials and tribulations just come with the territory when you're a dancer. They can range from slightly annoying to super-painful, and it's crucial to address them immediately. Dance Spirit turned to Dr. Bryan Hersh, DPM, for a breakdown of the most common toenail woes and the most effective ways to treat them.
Keep reading...
Show less
Courtesy 24 Seven Dance Convention
It's hard not to gush about choreographer Lauren Adams. The always-smiling 24 Seven faculty member has a heart of gold, and the moves to match: She's a contemporary queen who can also hold her own in the ballroom and at the ballet barre. Add the fact that she's a total knockout, and it's safe to say Lauren is equal parts #goals and #girlcrush. So how does she stay so happy, healthy, fit, and fabulous? Here are her secrets.
Keep reading...
Show less
Via @chantelaguirre on Instagram
Chantel Aguirre is a member of Shaping Sound, a newlywed, and a former Dance Spirit cover girl. And if you happen to follow her on Instagram (which you obviously do, right?), you know that the ballerina-turned-contemporary-dancer seems to permanently rock the dreamy, ethereal glow of a well-rested goddess. How does she take care of herself, even while touring the country in Shaping Sound's newest show, After the Curtain? "My overall goal every day is finding balance," Aguirre says. "I try to fuel myself with all things pure—in foods, in the people I surround myself with, and in my overall mindset." Here are 11 more ways Aguirre keeps her mind and body at peace on the road.
Keep reading...
Show less
Before each Pacific Northwest Ballet show at Seattle's McCaw Hall, the green room is full of stretching dancers—and massage therapists. "If a dancer is about to go out onstage but their calf is hurting, we get them on the table, loosen up the calf and send them out," says Christopher Kagen, LMP, who coordinates massage therapy services for the company. A preshow massage increases blood flow to the injured tissue and, Kagen explains, more blood means more oxygen and more energy. The presence of a backstage therapist highlights the importance of massage for dancers. "Massage helps to decrease tension in the muscles and increases the body's healing response," says Johann Howard, DPT, of the NYU Langone Harkness Center for Dance Injuries. Dance Spirit turned to the experts to demystify five different types of massage and what they can do for dancers.
Keep reading...
Show less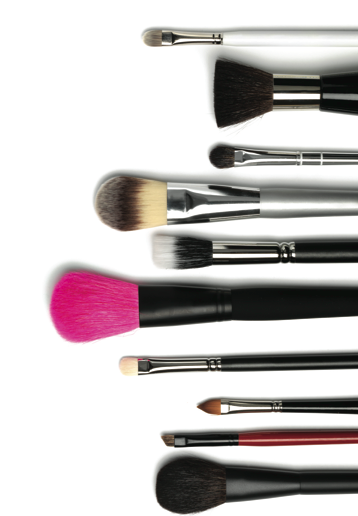 There's a good chance you've forgotten about the stage makeup that's been sitting in your closet since last season. But if you don't give your beauty products a close look before show time, you could end up with a nasty eye infection and blotchy-looking skin. We asked professional makeup artist Tonya Noland just how long you can keep using your makeup before it's time to throw it out. —Megan Kirsch
How long can I keep my…?
Foundation
Up to one year. You'll know it's time for your liquid foundation to go when it appears separated and you have to shake it before use.
Powder
Up to one year. This applies to powder eye shadow, too. Throw these out sooner if they're not applying smoothly.
Mascara and liquid liner
About six weeks. If you keep them longer, you could get bacteria in your eyes, resulting in a stye or infection—yikes!
*Pencil liner will last longer than liquid—just sharpen it before each use.
Put Your Best Brush Forward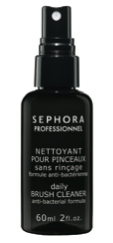 •    Pick up a brush-cleaning solution at your local drug store and clean your makeup brushes at least once a week. We love using Sephora Daily Brush Cleaner, but you can also use regular shampoo—simply lather up each brush with a dime-sized drop and rinse with warm water.
•    Leave at least six to eight hours between cleaning and your next use to allow the brushes to fully dry. Air-dry your brushes instead of blow-drying to ensure they maintain their shape.
•    Brushes from professional makeup lines tend to last longer. An affordable and trustworthy option is Sonia Kashuk's collection (available at Target).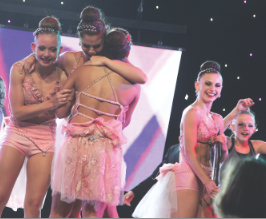 Did You Know?
Paying your dance friend a compliment might just help her nail that tricky combination. In a study published in the journal PLOS ONE, a group of Japanese researchers found that the area of the brain activated when we receive a compliment causes us to perform better. So when you're backstage practicing, be sure to remind your classmate just how beautiful her port de bras is.
Lucky Number 7
Eat more carrots, be happier? According to a new study from the University of Warwick, people who eat seven servings of fruits and vegetables each day have the highest levels of happiness and mental health. So if you've been feeling bummed out lately, throw a few "happy snacks" (apple slices, baby carrots, grapes, bananas) in your dance bag to munch on before and after rehearsal.
You know the rule: Perfect nail polish or no nail polish at all. The next time you're in a time crunch and notice a chip, swipe the tips of your nails with some super-sparkly polish. You'll love your glitter French mani—and no one will suspect what's hiding underneath.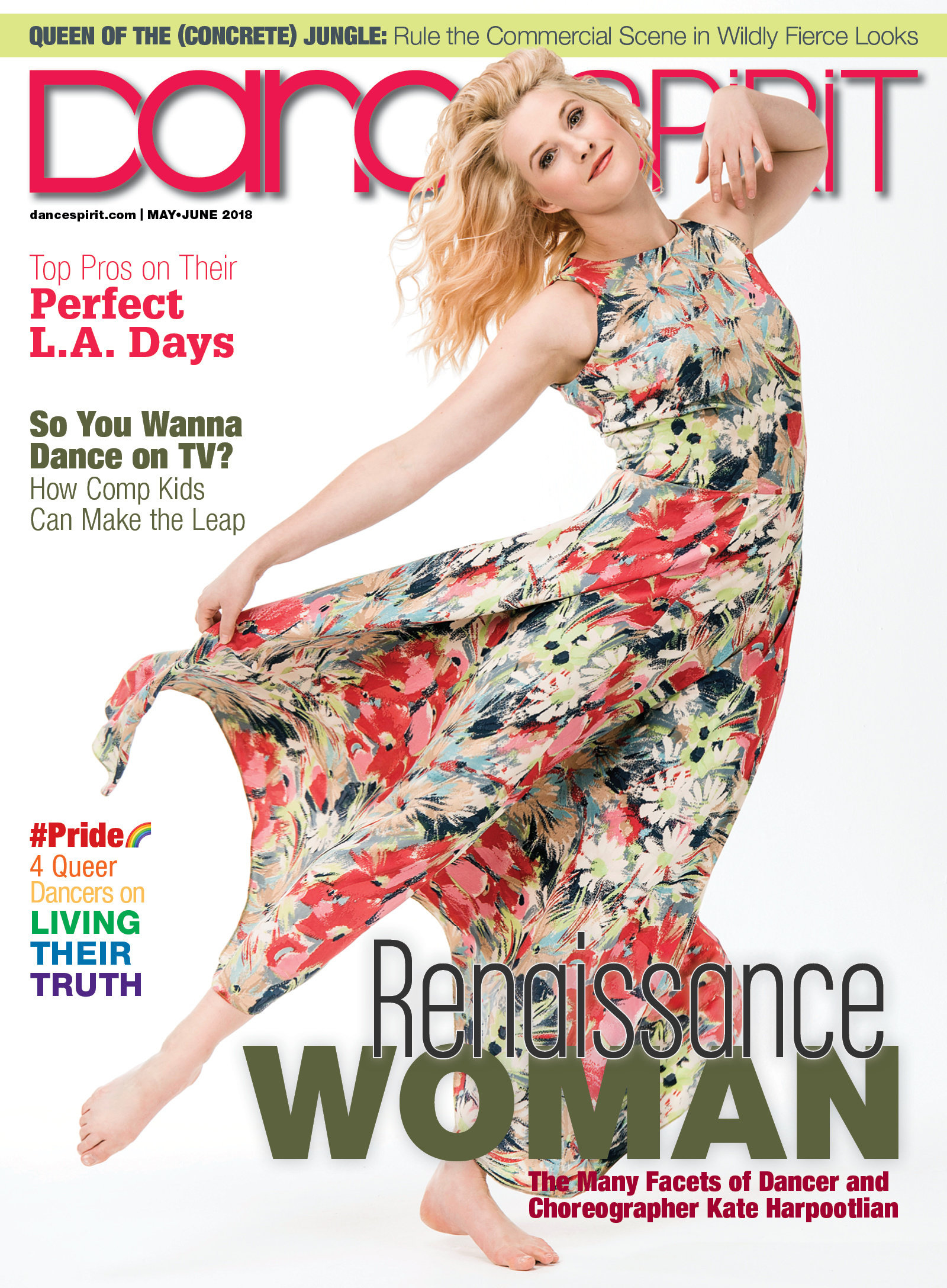 Get Dance Spirit in your inbox