By now, you're probably familiar with photographer Jordan Matter's work—images of gorgeous dancers, sometimes mid-air, smack-dab in the hustle and bustle of everyday life.
Exhibit A: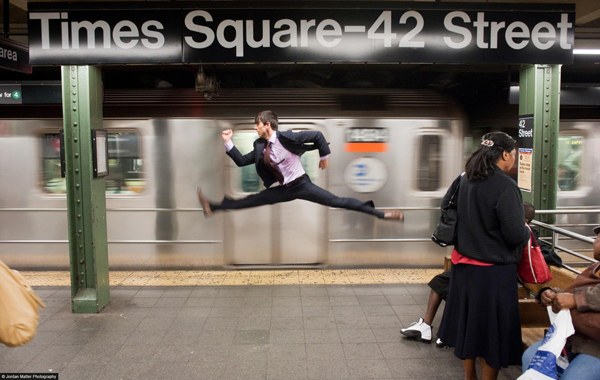 Jeffrey Smith in Times Square (Jordan Matter, via dancersamongus.com)
Exhibit B: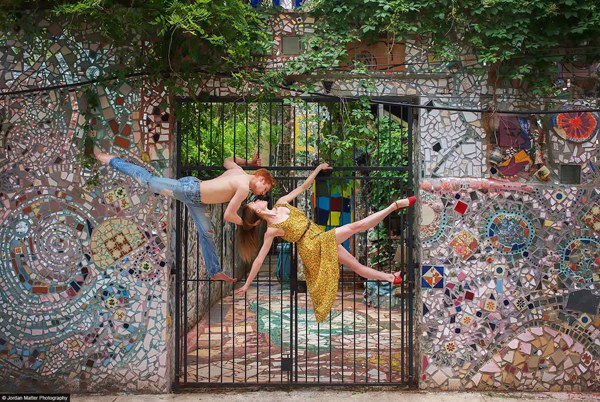 Alexander Peters and Elizabeth Mateer in Philadelphia, PA (Jordan Matter, via dancersamongus.com)
A few years ago, Matter published a book with his dancer series called Dancers Among Us. It made the New York Times' Bestseller list—but Matter didn't stop there. He's followed up Dancers Among Us with projects like Circus Among Us and Athletes Among Us.
Recently, Matter's been adding to another series, similar to Dancers Among Us—just of the miniature variety. Introducing Matter's Tiny Dancers Among Us (!!!), full of the most #adorbz pint-sized dancers around. For example, there's Adina in L.A....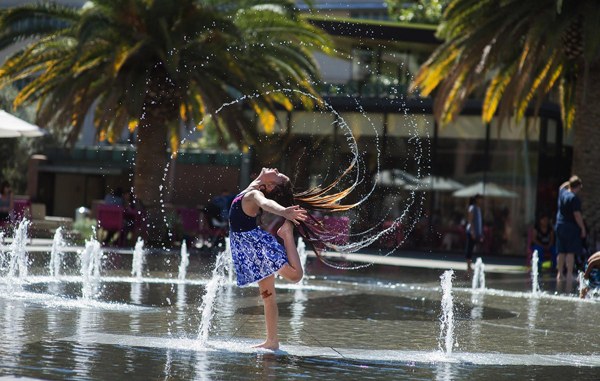 Yasss (Jordan Matter, via tinydancersamongus.com)
...and Samantha and Ariel waiting at LaGuardia Airport in NYC: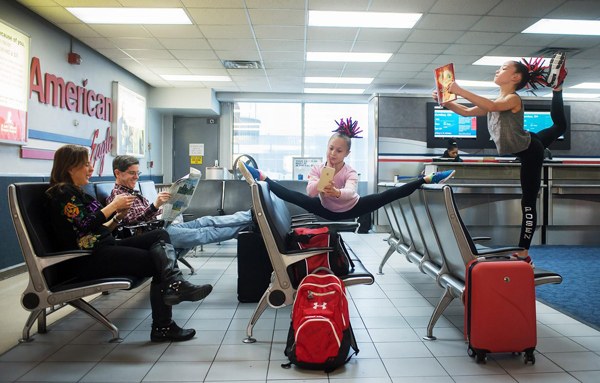 Totally what dancers do while waiting to board (Jordan Matter, via tinydancersamongus.com)
And I'm loving Dylan from Naperville, IL, who's super pumped about his sandwich.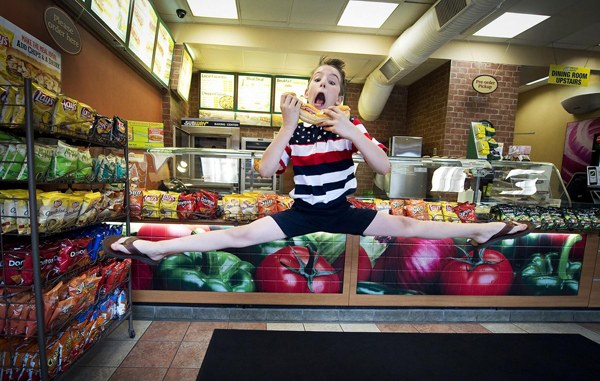 Nom nom nom nom nom (Jodan Matter via tinydancersamongus.com)
Matter explains that his Tiny Dancer series is a tribute of sorts to his two own children, Hudson and Salish. He writes, "...I want [my children] to be free from self-consciousness, to discover the deep happiness that comes from a life filled with passion, and to find the serenity necessary to be truly present. These photographs communicate my dreams for them more powerfully than words: Relish moments large and small, recognize the beauty around you, and be alive!"
You can check out all of Matter's new series here. A quick note: If you're in public, just know that you're bound to let out a few "AWWWWWs" while scrolling through. You were warned.
Dec. 06, 2013 11:03AM EST
You guys already know Jordan Matter. He's the photographer behind the delightful "Dancers Among Us" series, which captures dancers doing dance-y things in not-so-dance-y places.
Well, Mr. Matter is at it again. He's in South Beach for Art Week Miami, and yesterday, he took to the beautiful Florida shoreline to photograph Miami City Ballet dancers Emily Bromberg, Renan Cerdeiro and Jovani Furlan. Check out these behind-the-scenes photos from the shoot.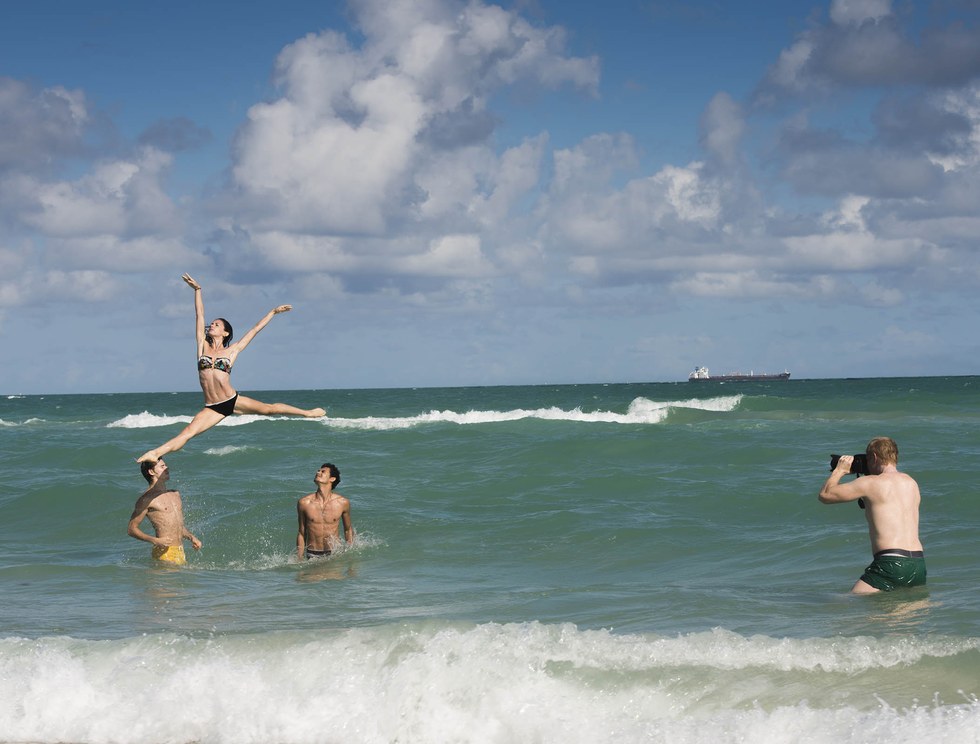 Whee! (photo by Jeremy Saladyga)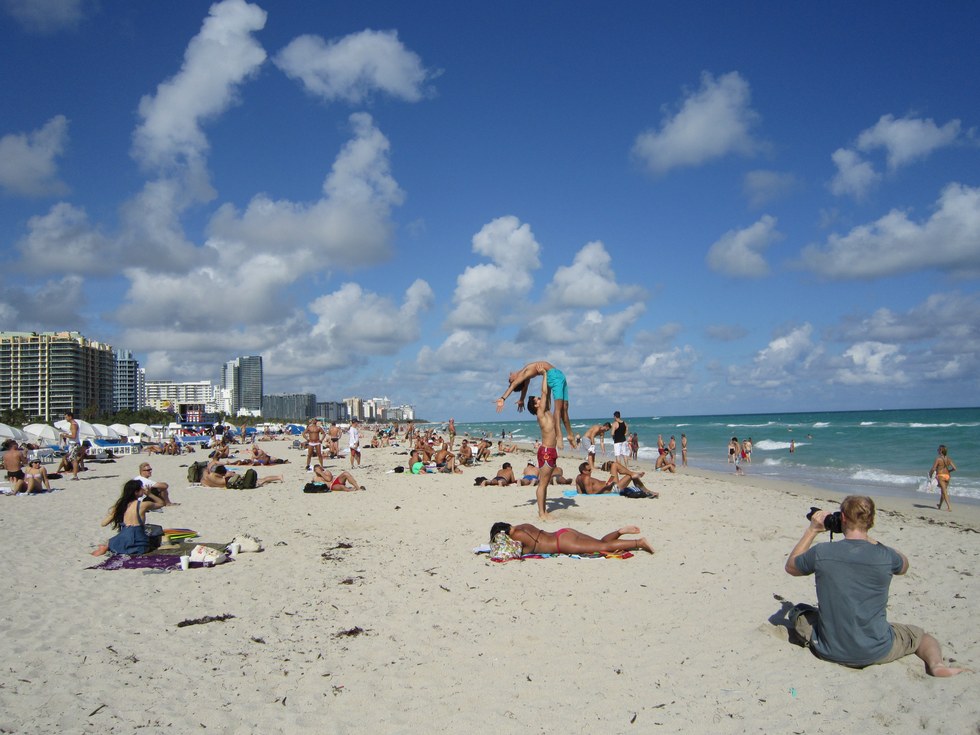 Love that the other beachgoers are just chillin'. (photo by Amber Dorsky)
Obviously, good beachy fun was had by all. For your Friday viewing pleasure, we've also got a little video from the shoot, revealing what went into that fabulous flying-over-the-sea photo. Enjoy!
(Got great dance shots of your own? Click here to find out how to submit them for consideration for our "Photo of the Day" posts.)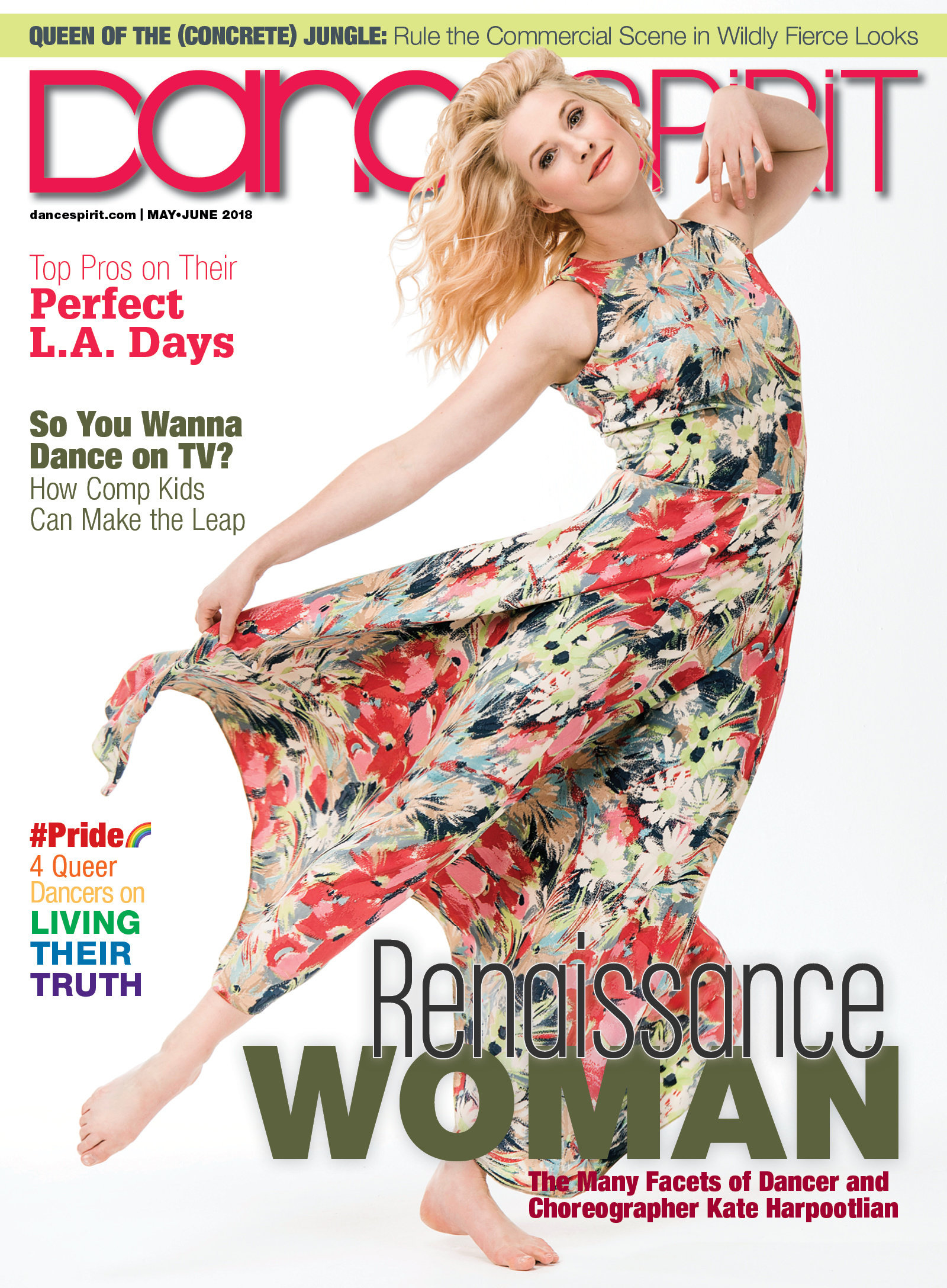 Get Dance Spirit in your inbox