Photo by ABC/Eric McCandless
And that's a wrap on "Dancing with the Stars" Season 24, ladies and gents! It's certainly been one for the books. From injuries to shocking eliminations, let's just say Season 24 has had its emotional ups and downs. But despite all that, the season made for some seriously phenom dancing and some killer performances. And as usual, we've loved watching every second of those cha chas, foxtrots, and waltzes.
Let's get right to the exciting stuff, though: Last night's winning couple of "Dancing with the Stars" is...
Keep reading...
Show less
I'll admit it: Being relatively new to the whole "DWTS" game, I was doubtful even the super-talented pro dancers could come up with really cool and exciting ways to do ballroom trio numbers. But boy, was I blown away by the creativity and energy of last night's routines. In honor of three turning out to *actually* be a magic number, here are my three favorite trios from Trio Night. (How many times can I say "trio" in this recap before I drive all of us nuts?)
Keep reading...
Show less
Yo current "Dancing with the Stars" competitors, we're really happy for you, and we're gonna let you finish, but last night Alfonso Ribeiro and J.T. Church had one of the best "DWTS" opening numbers of ALL TIME.
Keep reading...
Show less
ABC might as well re-name this episode "All The Feels." Just about every dance was a genuine tearjerker—and, as a rule, I am so not a crier, y'all. That said, certain numbers stood out for amaaaaaaazing or awkward reasons. In keeping with the emotional roller coaster theme of last night, here are our (highly subjective) highs and lows from Week 4.
Keep reading...
Show less
Ohhh, Vegas Night. We ❤️ you. The glitz. The glam. The flash. It's almost too much for our "Dancing with the Stars"-loving hearts to bear. Basically, ICYMI, last night's episode did not disappoint. The night kicked off with a fab opening number depicting a Vegas Bachelorette group and quickly turned into a super energetic dance party. Read on for our favorite moments.
Keep reading...
Show less
Here is a universally acknowledged, if not always trumpeted, truth: The stars of "Dancing with the Stars" are pretty bad dancers. Are they fun to watch? Of course they are. Can they really, credibly pull off an Argentine tango—even the best of them, even after spending several weeks inside the "DWTS" machine? Not really.
But this time might be different, you guys. Because as last night's premiere proved, there are some legitimately talented dancers in the Season 24 field—including a few major surprises. (Rashad Jennings? Who knew?)
Keep reading...
Show less
Welp, it's over. We're calling it now, three weeks before the premiere date: Heather Morris has won "Dancing with the Stars" Season 24.
Basically, Morris clinched the Mirror Ball Trophy the second news broke that she'd likely be joining this spring's "DWTS" cast. (Which was yesterday afternoon, for the record.) Because there's just no way anybody is beating out Brittany S. Pierce—slayer of "Glee" choreo, Dance Spirit cover star and all-around goddess—on the ballroom floor.
Keep reading...
Show less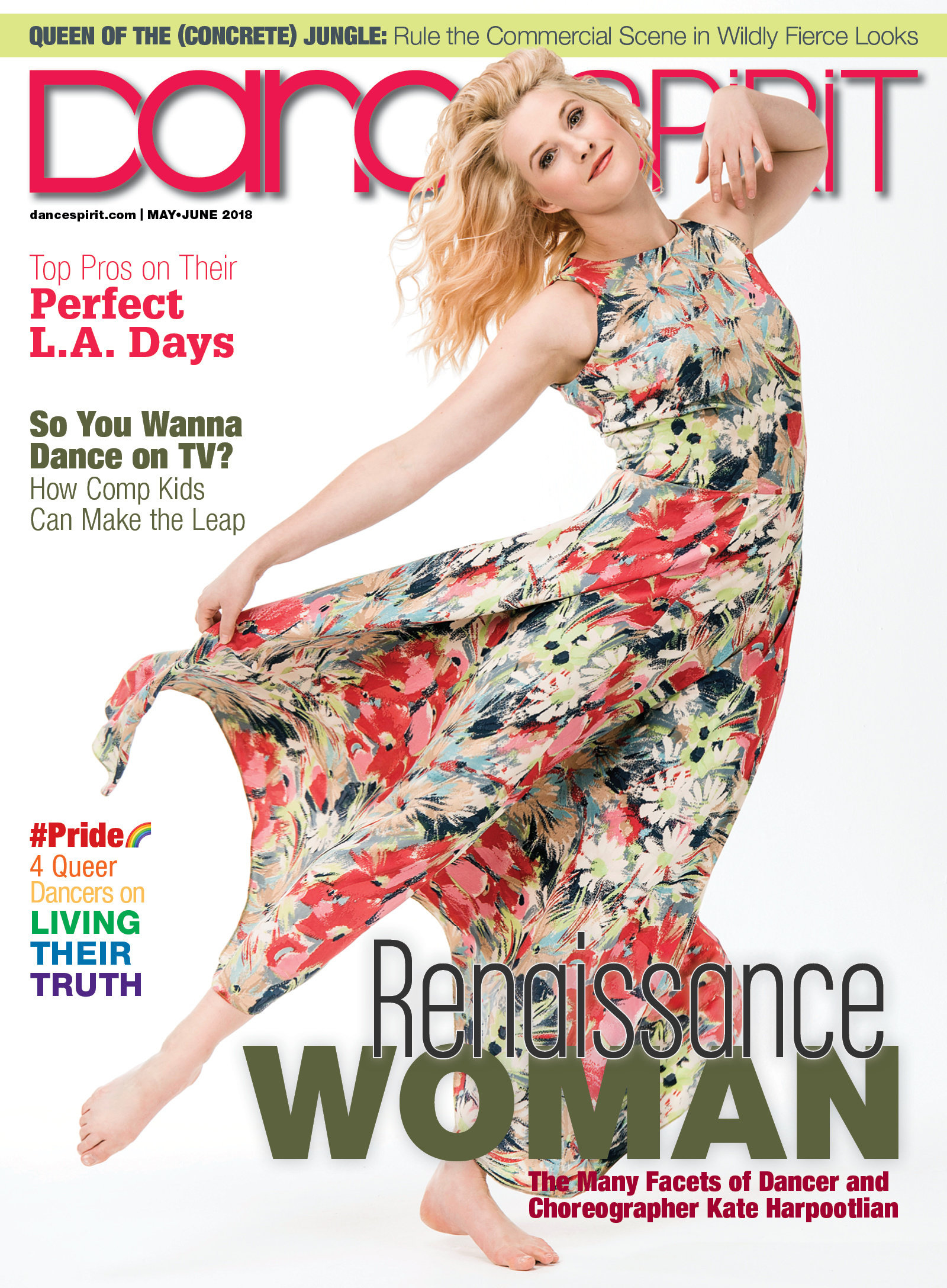 Get Dance Spirit in your inbox