So, I haven't been pirouetting much for a few years now. But when I was dancing, I used to have this amazing recurring dream, which still haunts me:
I go to do a pirouette. It becomes clear that I am exactly, perfectly on balance. I have a realization that as long as I keep spotting, I'll be able to turn...forever. Spot. Spot. Spot. Spot. Spot...
Today, I discovered that American Ballet Theatre principal Gillian Murphy is living my dream IRL. Her REALITY is a beautiful fantasy world in which pirouettes just go on for, you know, however long she feels like it.
Here's the proof, as documented by fellow ABT principal Daniil Simkin:
Once every four years, some of the ballet world's best and brightest gather in Jackson, MS, to face off in the super-prestigious USA International Ballet Competition. The event's list of alums is kind of ridiculous: Boston Ballet's Misa Kuranaga and Jeffrey Cirio, The Royal Ballet's Sarah Lamb, American Ballet Theatre's Daniil Simkin and Sarah Lane, The Washington Ballet's Brooklyn Mack and Maki Onuki, Birmingham Royal Ballet's Alys Shee...and that's just the tip of the iceberg.
The 2014 USA IBC kicked off on Saturday, and this year's roster of competitors includes a lot of familiar names. In the senior women category, there's Joy Womack, the vibrant ballerina who became the first American to join the Bolshoi Ballet (though she left last fall after becoming frustrated with the company's politics—an unhappy ending to a fairy-tale story):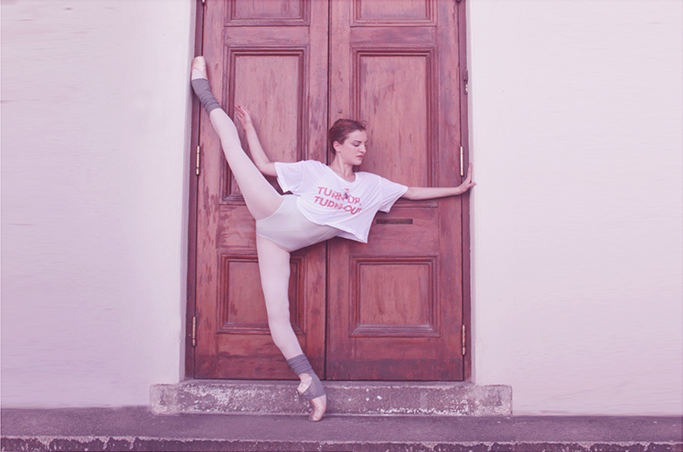 Joy Womack for Cloud and Victory (yup, she's a model, too!)
Among the junior women, there's the astonishingly self-possessed Gisele Bethea, who grabbed our attention last year when she took home the Youth Grand Prix Award at the Youth America Grand Prix: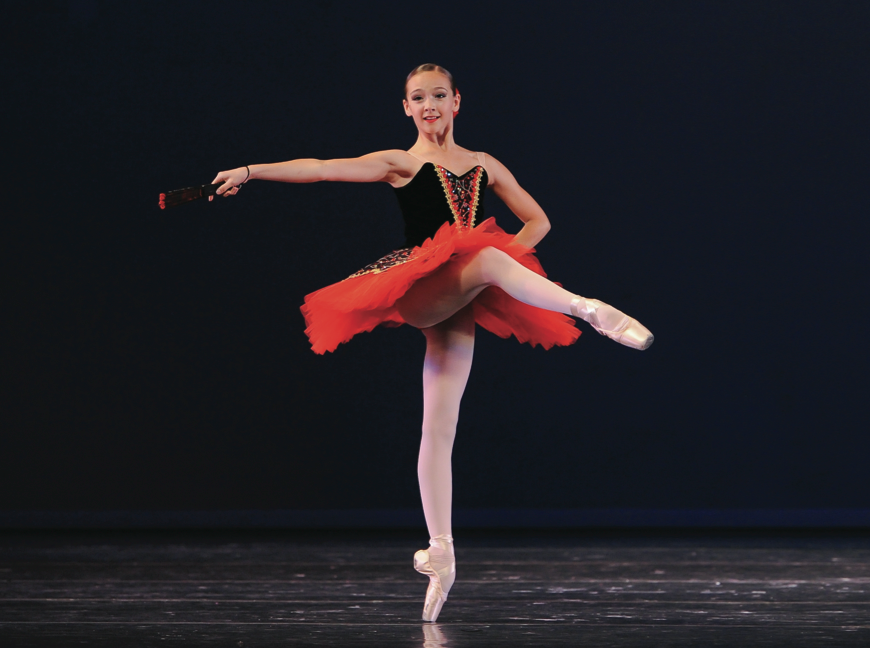 Bethea at the 2012 World Ballet Competition USA (Siggul/Visual Arts Masters)
And the junior men group features First Position star Aran Bell, who may have been an adorable munchkin in the film but has since grown into a mature, sophisticated technician: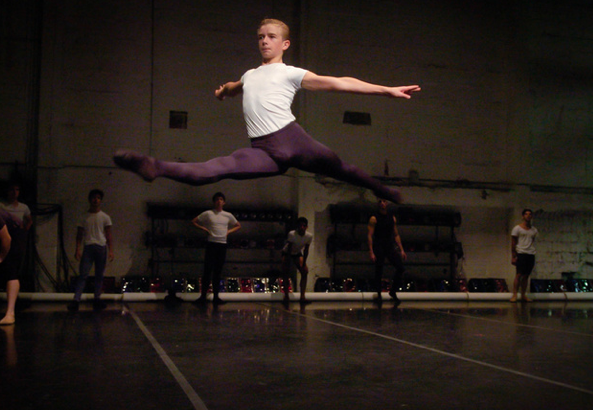 Aran Bell in class at the Carreño Dance Festival (Photo Rachel S. O'Hara/Sarasota Herald-Tribune)
Merde to all the competitors! Click here for the full list—and stay tuned for information about winners.
Mar. 23, 2017 07:03AM EST
Story ballets are wonderful when you take them on their own terms. But what if real people acted the way dancers do in story ballets?
That's the question posed—and answered, hilariously—by American Ballet Theatre principal Daniil Simkin and choreographer Alexander Ekman in the video "Simkin and the City." Ekman filmed the ABT star on the streets of NYC in full-on Basilio from Don Quixote mode—tights, dramatic gestures, hair flips and all. And New Yorkers' reactions to him were, of course, priceless.
Simkin is possibly the only person in the world who could pull this off, but pull it off he does. Enjoy!
World-class ballet dancers. An elegant, light-drenched setting. Black-and-white cinematography. A serene orchestral score. It never fails, guys: Give us these ingredients, and we'll watch your video on loop, forever.
Ken Browar and Deborah Ory of NYC Dance Project show their mastery of that beautiful formula in a new video, "The Art of Movement," created to promote their stunning new photography book of the same name. (Be sure to enter our giveaway!) For two glorious minutes, we get to see American Ballet Theatre's Cassandra Trenary and Daniil Simkin doing what they do best. The location—the enormous top floor of NeueHouse Madison Square—adds ambiance. But the focus remains squarely on these dancers' exquisite artistry.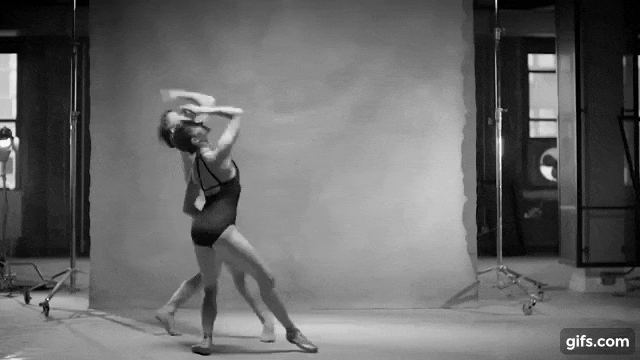 So much pretty.
It's pure ballet bliss. Happy Friday, everybody.
Feb. 07, 2013 11:26AM EST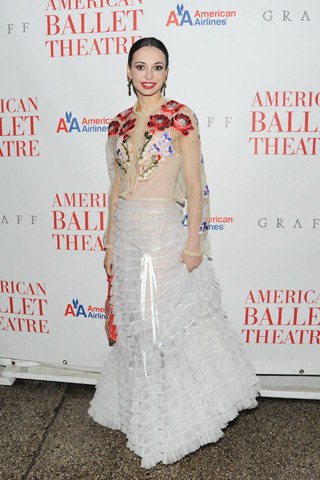 So, remember when New York City Ballet honored designer Valentino at a big gala that was attended by a gazillion movie stars, and it was awesome?
Well, American Ballet Theatre just announced the details of its Metropolitan Opera House gala this May, and it sounds like it's going to be equally glittery. Yay!
Providing the high-fashion connection is Christian Dior Couture, which is sponsoring ABT's gala. No word yet on whether or not that'll involve designing costumes for the ballets performed, but hey, at the least our favorite ballerinas will probably be decked out in some gorgeous Dior gowns at the dinner afterwards.
And what high-wattage stars will be attending? Honorary chairs Caroline Kennedy and Blaine Trump, for starters. But take a look at this honorary committee list: Kim Cattrall, Jennifer Love Hewitt, Stacy Keibler, Lea Michele, Kelly Rutherford, Zoë Saldaña, Ashlee Simpson, Aaron Sorkin, Stephanie Szostak and Uma Thurman. Straight A-list.
Finally, of course, there are the stars us nerds care about most: the company's principal dancers! And the gala cast list is enough to make your knees weak: Roberto Bolle, Herman Cornejo, Irina Dvorovenko, Marcelo Gomes, David Hallberg, Paloma Herrera, Julie Kent, Gillian Murphy, Natalia Osipova, Veronika Part, Xiomara Reyes, Polina Semionova, Hee Seo, Daniil Simkin, Cory Stearns, Ivan Vasiliev and Diana Vishneva. We haven't heard what they'll be dancing yet, but frankly even if they all just came out and stood next to each other onstage we'd be happy.
See you on the red carpet on May 13! Or, uh, no, we probably won't be walking the red carpet. But we'll definitely be stalking it. Close enough!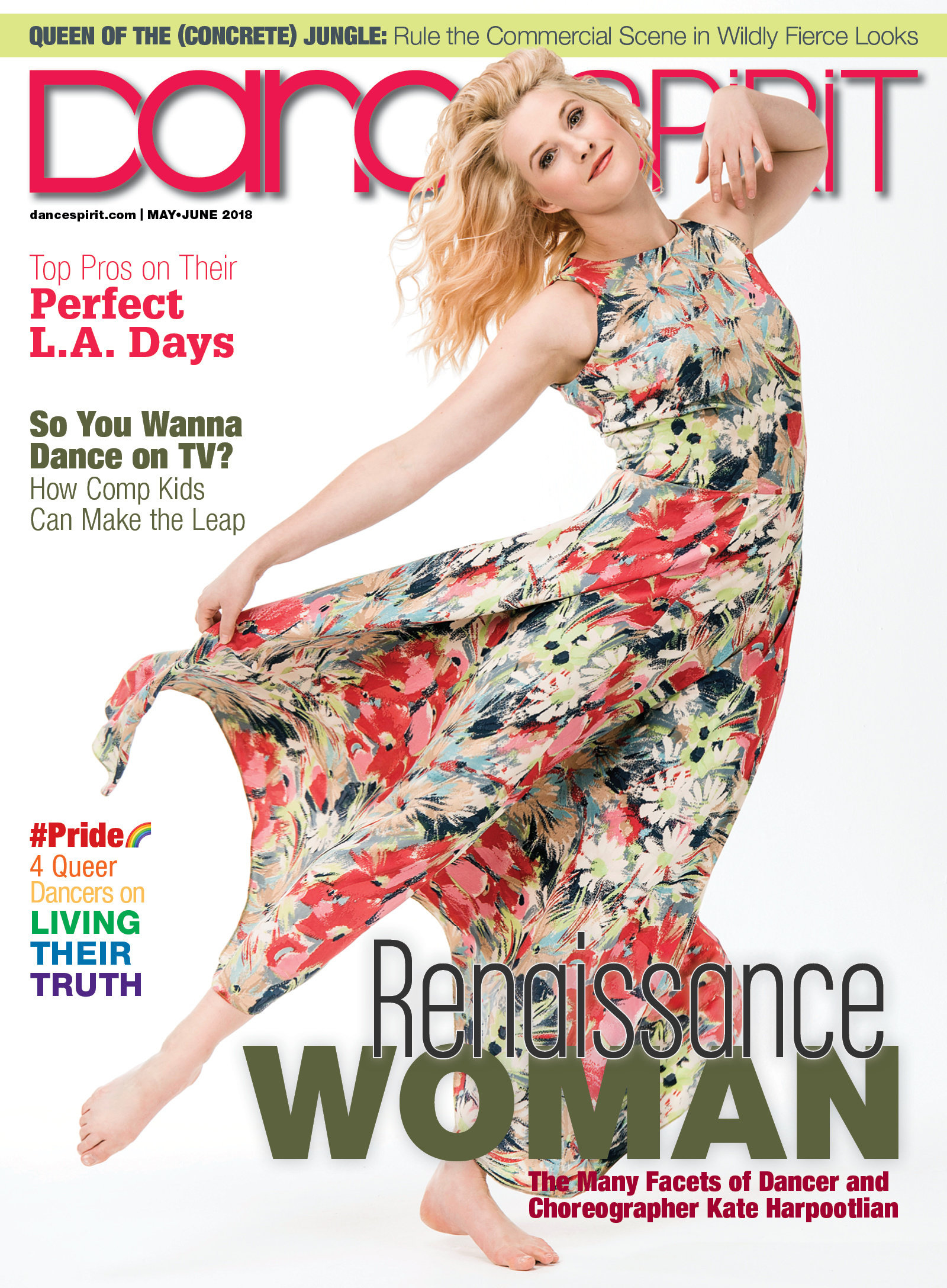 Get Dance Spirit in your inbox