Those of us in NYC were lucky enough to catch Pacific Northwest Ballet in performance last week. I'm totally jealous of Seattle audiences right now, because this company is amazing!
I'm still recovering from the brilliant dancing in on the contemporary program, which included David Dawson's A Million Kisses to My Skin, William Forsythe's The Vertiginous Thrill of Exactitude and Crystal Pite's Emergence. Unfortunately, I wasn't able to see the company's all Balanchine program, which included Prodigal Son, Square Dance and Stravinsky Violin Concerto.
As usual, technology has the answer to my sorrows. This video of Leta Biasucci and Benjamin Griffiths makes you feel like you're standing in the wings during their performance of Square Dance. And what's even more mesmerizing than their stellar technique? The fact that they're obviously having an amazing time dancing together.
Mar. 01, 2014 08:48PM EST
Some professional dancers can pinpoint the exact second they were inspired to pursue a career in dance. Others feel they've known all along. We asked nine pros to share when they decided to devote their lives to dance.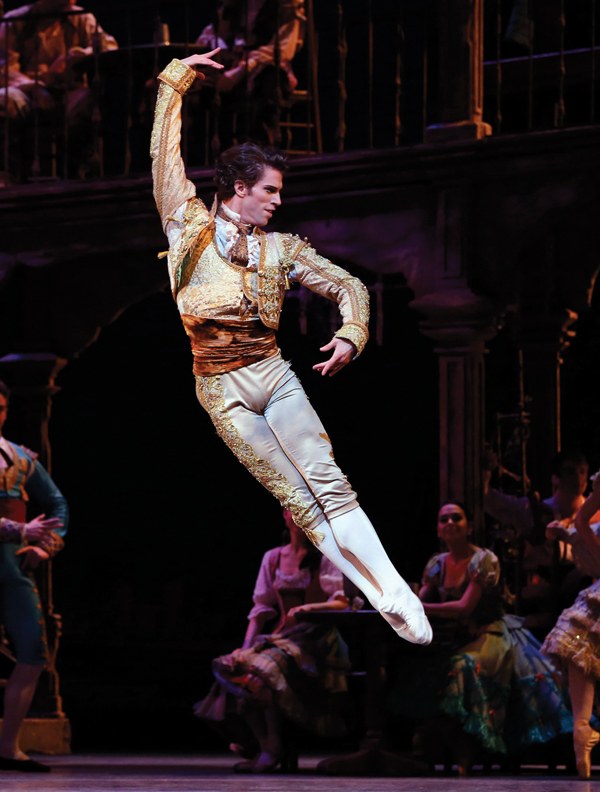 Whiteside in Don Quixote (photo by Marty Sohl)
James Whiteside
Principal, American Ballet Theatre
"When I was 12, I fell in love with old Broadway films, like Funny Girl and West Side Story. At that point, I knew I wanted to be on Broadway. I didn't know how, or when, or why—I just knew I was going to have to work like crazy to get there. So I came up with my grand scheme: I would start in ballet, then move to Broadway—and then take over the world!"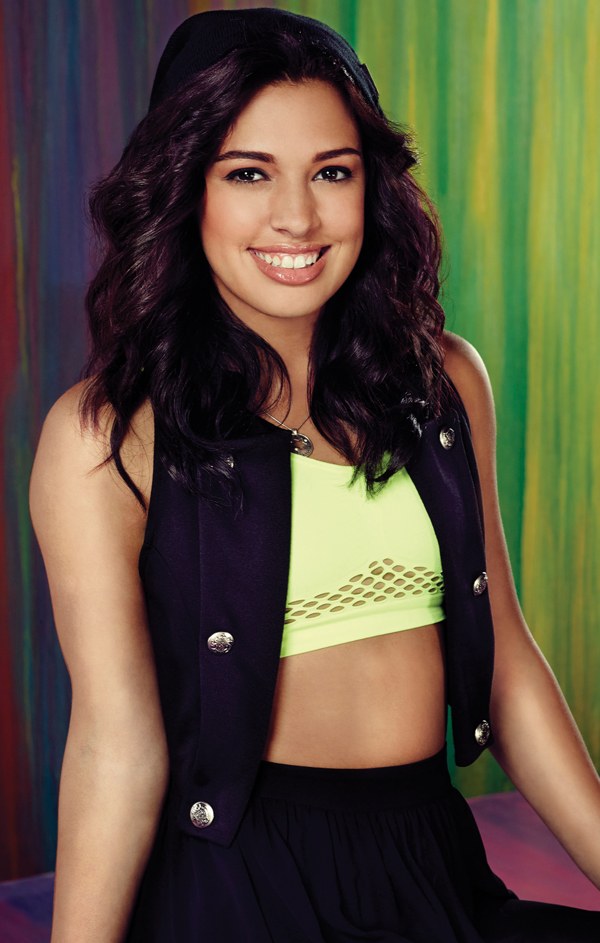 (Photo by Mathieu Young/FOX)
Alexis Juliano
"So You Think You Can Dance" Season 10 contestant
"I started dancing when I was 2, and by the time I was 11 or 12, I just couldn't see myself doing anything else. I would watch the movie Tap, and get inspired by Sammy Davis Jr., Gregory Hines and Savion Glover to take my tapping all the way to the top."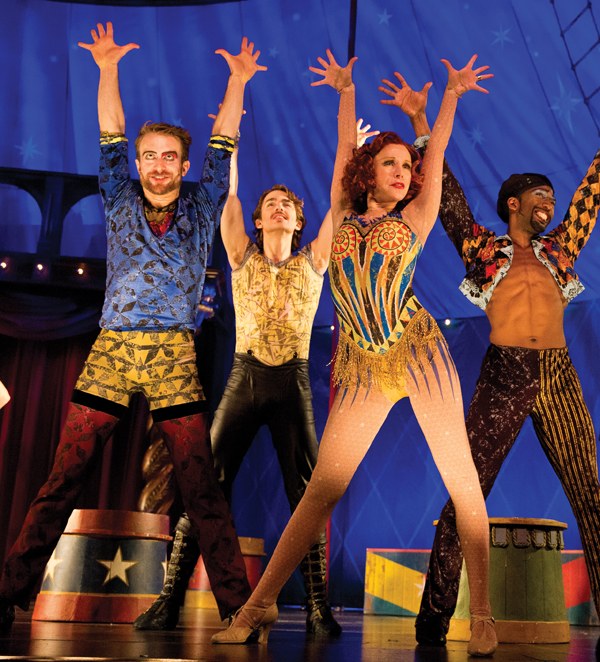 Cunliffe (left) in Pippin (photo by Joan Marcus)
Colin Cunliffe
Dancer in Pippin on Broadway
"I had two main moments that made me realize I wanted to be a dancer. First, when I was 6, I saw my brother performing in a local theater troupe in Denver, CO. While watching him sing and dance onstage, I had this crystal-clear idea of what I wanted to do—I wanted to move to NYC and be on Broadway. Then, when I saw Bob Fosse's 'Rich Man's Frug,' I knew I wanted to be a Fosse dancer."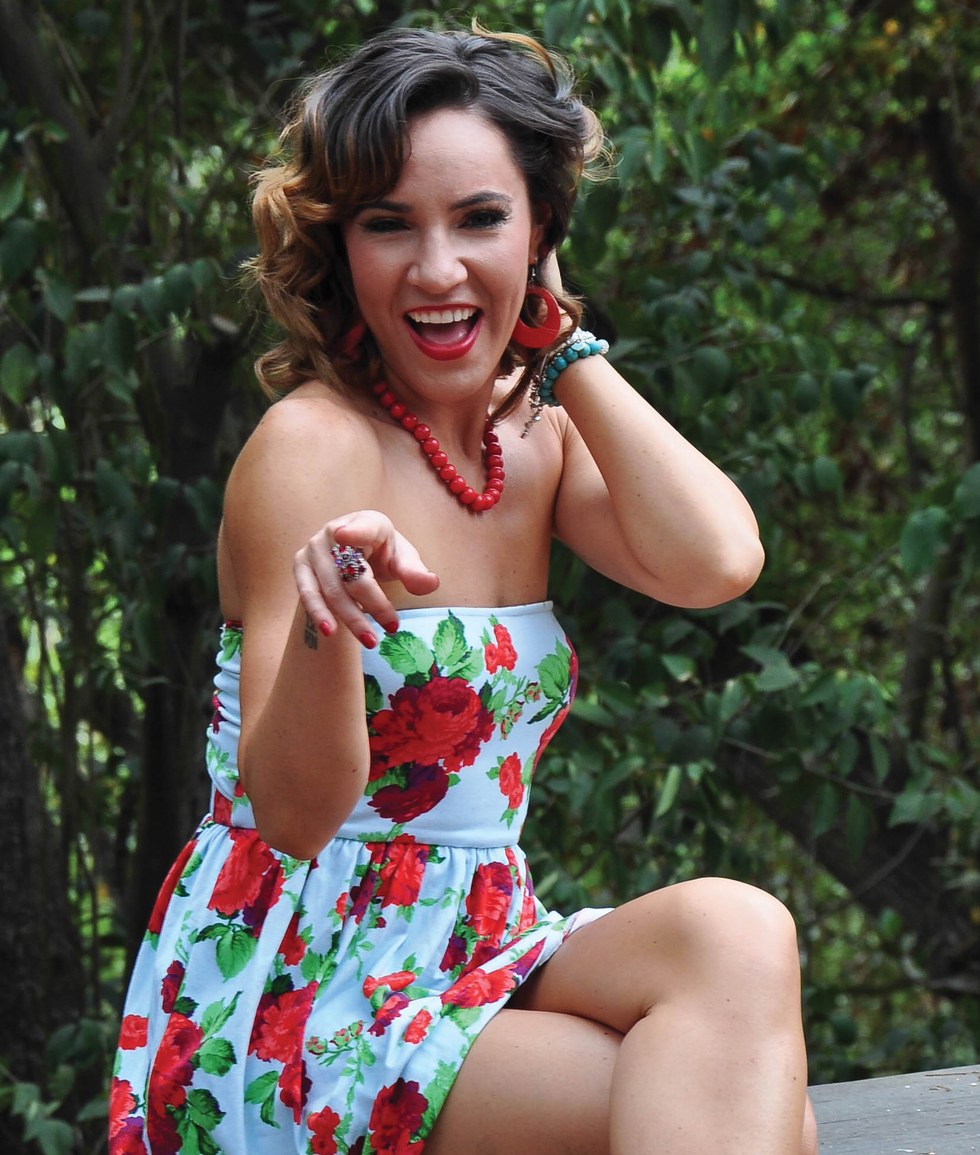 (Photo by Nika Shneyder)
Riquel Olander
"America's Best Dance Crew" alum, member of We Are Heroes crew
"I grew up studying at a dance studio in Idaho where there were no hip-hop classes. It wasn't until I visited my sister in L.A. at 16 that I experienced popping, waving and all different kinds of hip hop. That trip was my great awakening."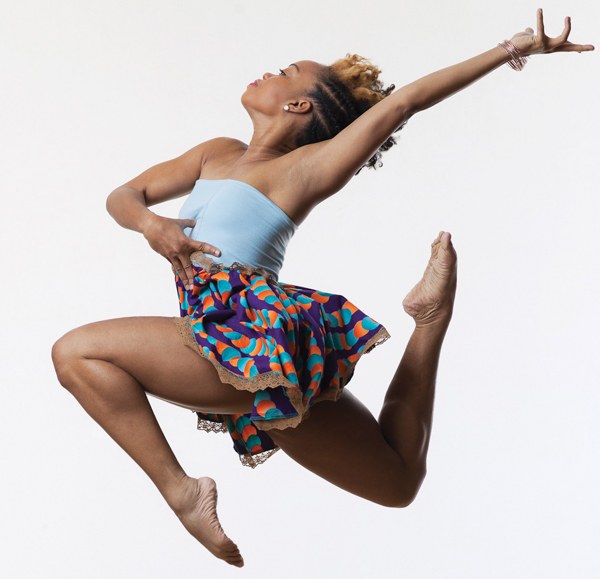 (Photo by Christopher Duggan)
Camille A. Brown
Artistic director and choreographer of Camille A. Brown & Dancers
"In school, they used to tell us about becoming a lawyer or a doctor, but they never mentioned becoming a dancer. It wasn't until I began taking classes at Fiorello H. LaGuardia High School of Music & Art and Performing Arts and The Ailey School that I realized dance could be a profession. Being around the older dance students and witnessing their excitement as they prepared for performances made me think, 'Wow, it must be fun to travel the world doing what you love.' But there were still obstacles for me. Because I wasn't considered to have the 'ideal body' for dance, I wouldn't get picked for pieces. Eventually, I realized that if I developed myself as a choreographer, I wouldn't have to wait for others to tell me when I could perform."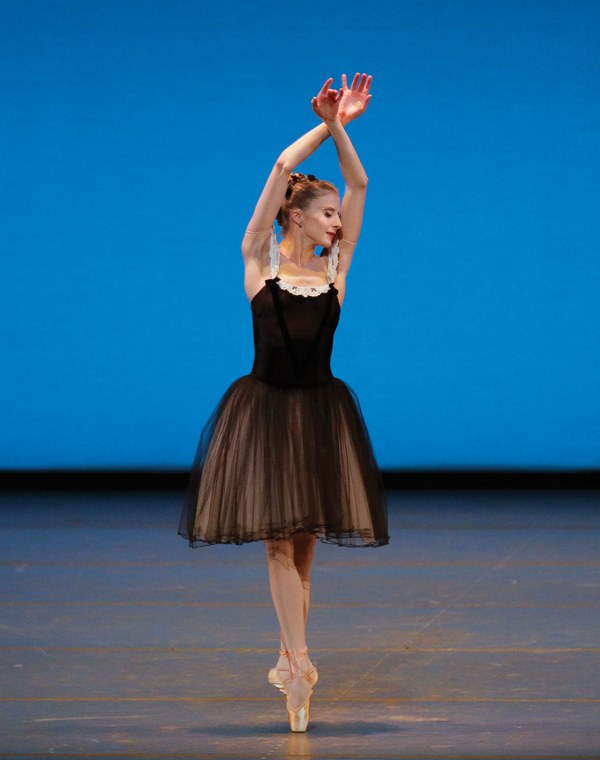 Hyltin in George Balanchine's Mozartiana (photo by Paul Kolnik)
Sterling Hyltin
Principal, New York City Ballet
"I was always a tomboy, so when I initially started dancing, I didn't like it very much. When I was 12, my dance teacher told me to go to a School of American Ballet summer course audition, so I went. When I got to the audition, I was so overcome by nerves that I could barely pick up the combinations. That's when I realized I cared about dance more than I thought. And when I got into the program the following year and saw NYCB perform at Saratoga Springs, I knew I wanted to dance with the company one day."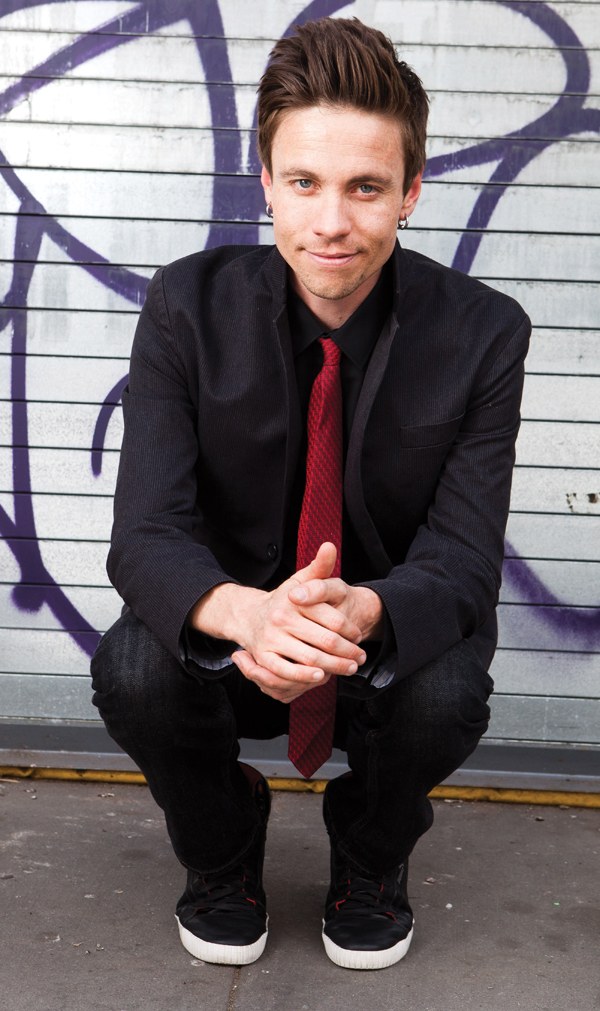 (Photo by Matthew Murphy)
Danny Wallace
Executive director of 24 Seven Dance Convention
"My parents owned VHS tapes of Singin' in the Rain and A Chorus Line, and I used to watch them every day after school. When I was 6 or 7, I told my mom, 'Hey, I want to dance!' At that age, I didn't even know dance was a way people made money. But I knew it was what I wanted to do for the rest of my life."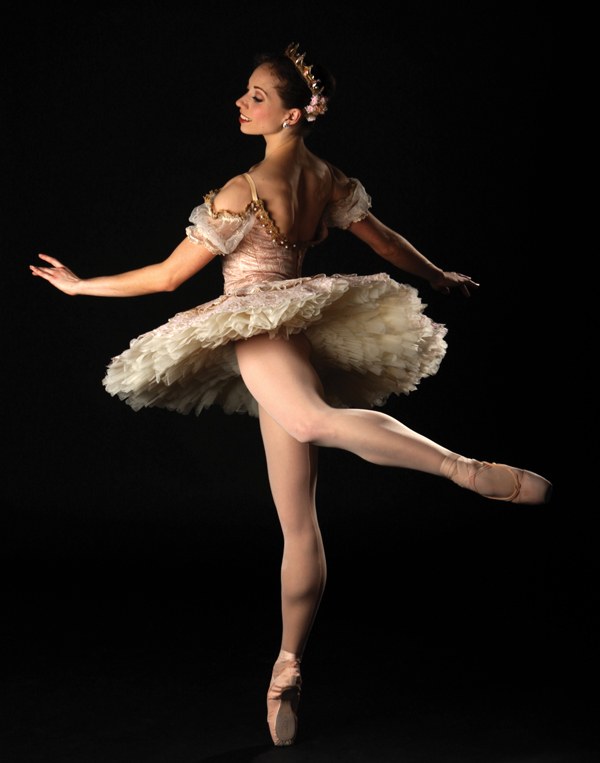 Lawrence in The Sleeping Beauty (photo by Ryan Galbrath)
Katherine Lawrence
Principal, Ballet West
"I never had a moment when I said, 'I'm going to be a dancer.' I just always knew it. My mom put me in creative movement classes when I was 4, because I was already dancing around the house. In high school, I told her, 'If I'm going to do this seriously, I need to move to a professional school where I can get better training.' That's when I switched to the HARID Conservatory."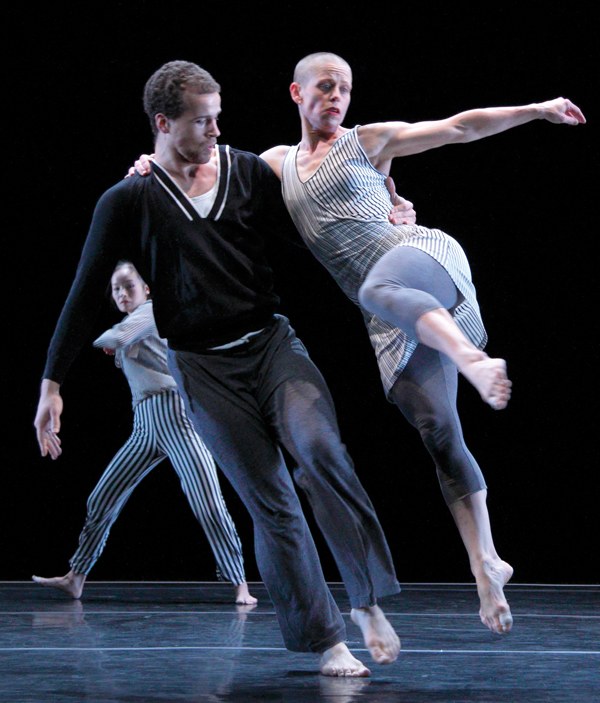 Nugent with Talli Jackson in Bill T. Jones' Ravel (photo by Paul B. Goode)
Jennifer Nugent
Former dancer with Bill T. Jones/Arnie Zane Dance Company
"When I was 14, I wanted to be a commercial jazz dancer because I grew up in that world. My dance friends and I would spend hours learning all the dances from Flashdance and Saturday Night Fever and then choreographing new versions. So I danced professionally in the entertainment industry until I was about 21. Then I saw something that changed my course: After watching a performance by the modern group Houlihan and Dancers, I found myself very worked up. I realized that through modern and improvisation, I could achieve a deeper connection with dance. From that point on, I was fully committed to becoming a modern dancer."
Photo by Visual Tech Productions
Audiences around the U.S. may know Sydney Burtis as ballet girl Keeley Gibson from the national Broadway tour of Billy Elliot. But with a passion for rhythm and feet that won't quit, the 13-year-old is really a tap dancer at heart. Last summer, she won Junior Miss Adrenaline at Nationals—the first female tapper to ever earn one of the competition's national titles. And recently, Sydney tapped her way into Tap World, a documentary produced by tap sensations Chloé and Maud Arnold.
"My mentor, Danny Wallace, and I have such a great bond. When we tap together, it's like we're one person."
Fast Facts
Birthday: August 7, 2000
Studio: Performer's Edge Dance Center in Davenport, FL
Who would play her in a movie: Shirley Temple. "She was an amazing tap dancer."
Hidden talent: Reciting the number pi to more than 60 decimal places
If she were a superhero, her super power would be: "Never getting tired. It upsets me when I'm at a dance festival exhausted. Even though my brain and heart really want to keep going, my feet and body can't. It's frustrating!"
The strangest thing in her dance bag: "A screwdriver, in case my taps come loose."
Performer she'd Love to work with: "If he were still alive, Michael Jackson. His lyric—'If you want to make the world a better place, take a look at yourself and make a change'—really speaks to me."
Dream dance role: "I would love to be in one of Savion Glover's tap shows. It would be such a privilege to stand onstage with the professional tap dancers who inspire me each day."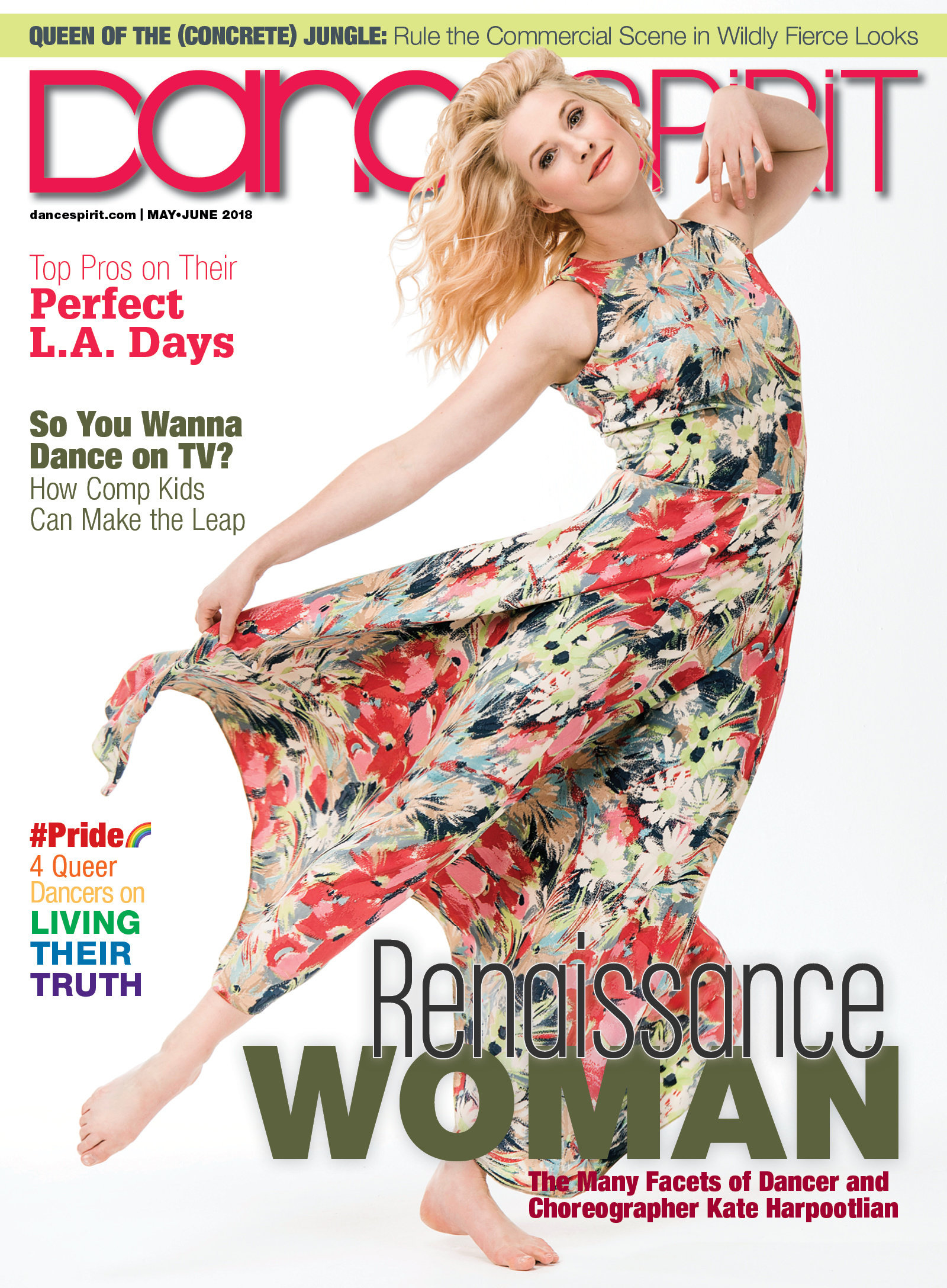 Get Dance Spirit in your inbox