Yes, the days are getting shorter, Nutcracker rehearsals are starting and you're back in school. There are lots of potentially tedious things about September. Fortunately, fall also means a ton of dance events are taking place in most major cities around the country. Here in NYC, Fall for Dance is one of the biggest, and believe us when we say that people go completely nuts for those $15 tickets. (Instantly doesn't even begin to describe how quickly they disappear.)
I was lucky enough to squeeze into the opening night performance at the Delacorte Theater in Central Park. The show included Hubbard Street Dance Chicago in Nacho Duato's Gnawa, New York City Ballet's Maria Korowski and Amar Ramasar in the pas de deux from William Forsythe's Herman Schmerman, Bill T. Jones/Arnie Zane Dance Company in D-Man In the Waters (Part I) and Bend in the Road, and collaboration between Lil Buck and former NYCB principal Damian Woetzel.
My highlights? Gnawa was the definition of fierce, particularly Kellie Epperheimer and Jesse Bechard in the central pas de deux. Hubbard Street is simply the best and strongest ensemble you can find. In Herman Schmerman, I was reminded that Maria Kowroski has perfect legs, and I learned that Amar Ramasar has great humor onstage. I got to see Bill T.'s company live for the first time and D-Man In the Waters (Part I) was an absolutely fearless, gasp-inducing joyride.
Check out the slideshow below, and we'll see you at the rest of the Fall for Dance shows!
[portfolio_slideshow nowrap=0 thumbs=true timeout=4000 showtitles=true showcaps=true showdesc=true]
Jul. 30, 2013 11:55AM EST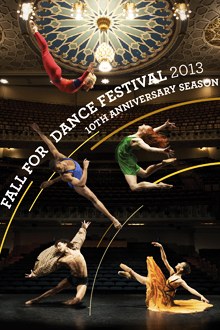 If you have friends who aren't really sure about this whole dance thing, you take them to a Fall for Dance performance. The annual NYC festival—celebrating its 10th birthday this year!—puts together deliciously appetizing samplers of all different styles of dance, from hardcore ballet to hardcore tap. Everyone's pretty much guaranteed to find something they connect to. Oh—and tickets are just $15.
This year's Fall for Dance programs were just announced, and they're pretty spectacular. Kicking off with two free performances hosted by the Public Theater at Central Park's outdoor Delacorte Theater (September 16-17), the festival will then settle into New York City Center for two weeks of shows (September 25-October 5) featuring 20 companies from around the world. The popular Lounge FFD, which transforms the atrium next to City Center into a party-ready food/drink/dance venue, will also be back this year.
The complete lineup is below. Tickets go on sale Sunday, September 8 at 11 am. As usual, they're sure to sell out pretty much instantly, so mark your calendars!
Delacorte Theater Performances
New York City Ballet: Red Angels (1994) by Ulysses Dove
Paul Taylor Dance Company: Esplanade (1975) by Paul Taylor
Ronald K. Brown/Evidence: Upside Down (1998)  by Ronald K. Brown
Streb Extreme Action Company: Human Fountain (2011) by Elizabeth Streb
Program 1
Richard Alston Dance Company: The Devil in the Detail (2006) by Richard Alston
Gabriel Missé and Analía Centurión
Sara Mearns and Casey Herd: festival commission by Justin Peck
DanceBrazil: Fé do Sertão (2013) by Jelon Vieira
Program 2
Nrityagram: Vibhakta (2008) by Surupa Sen
605 Collective: Selected Play (2013) by various choreographers
HeadSpaceDance: Light Beings (2012) by Mats Ek
Dance Theatre of Harlem: Gloria (2012 by Robert Garland
Program 3
American Ballet Theatre: The Moor's Pavane (1949) by José Limón
Colin Dunne: The Turn (2013) by Colin Dunne
Ballet Hispanico: Sombrerisimo (festival commission) by Annabelle Lopez Ochoa
Introdans: Sinfonia India (1984) by Nacho Duato
Program 4
Dorrance Dance: SOUNDspace (2013) by Michelle Dorrance
Doug Elkins Choreography, Etc.: Mo(or)town/Redux (2012), Doug Elkins
The Royal Ballet: festival commission by Liam Scarlett
Program 5
Sidi Larbi Cherkaoui/Sadler's Wells London: Faun (2009) by Sidi Larbi Cherkaoui
BODYTRAFFIC: o2JOY (2012) by Richard Siegal
Les Ballets Trockadero de Monte Carlo: Black Swan Pas de Deux
Alvin Ailey American Dance Theater: Home (2011) by Rennie Harris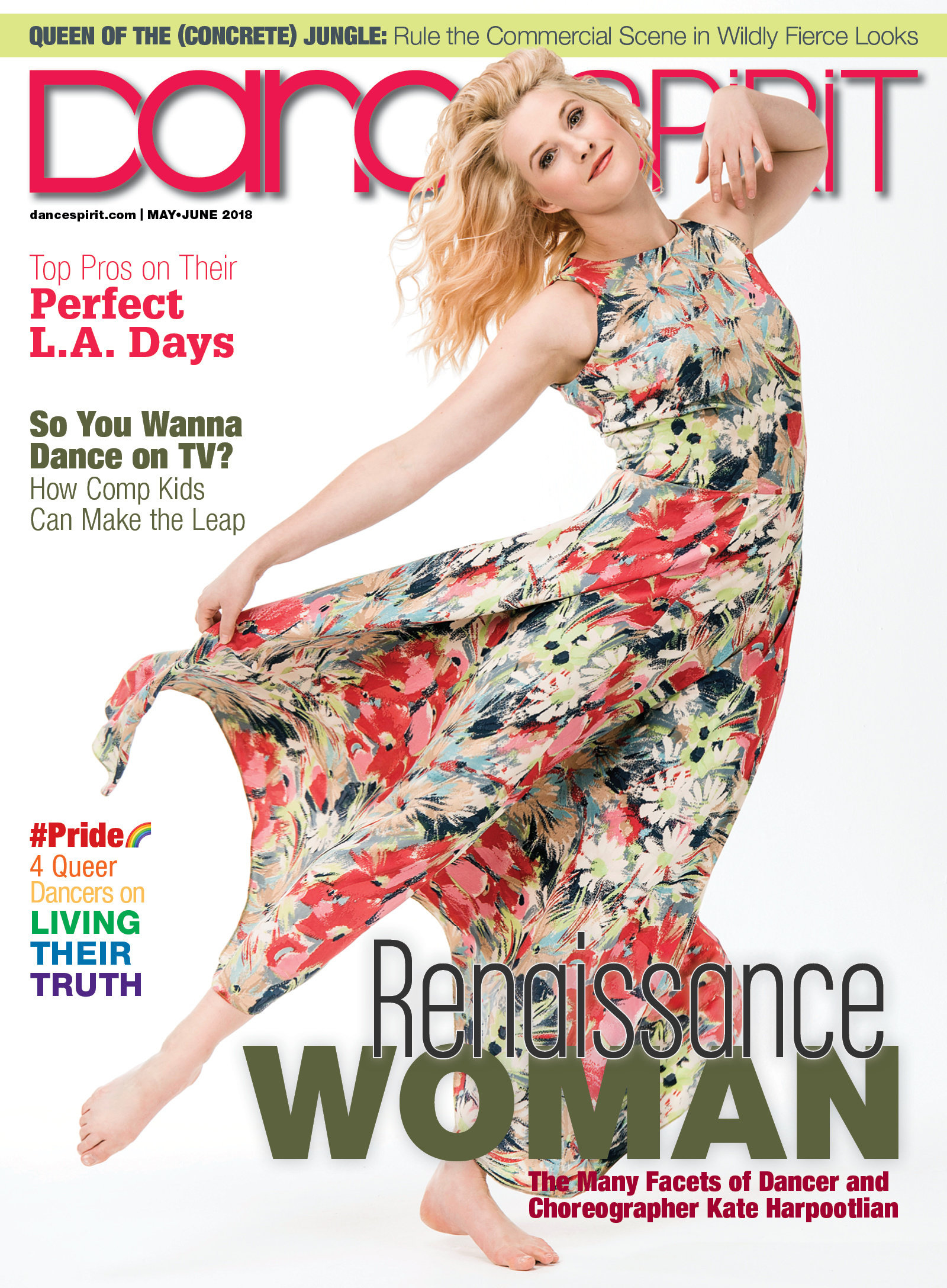 Get Dance Spirit in your inbox