NBC
It seems like only yesterday that we were scream-cheering on our sofas for the very first episode of "World of Dance," amirite? And now the dangerously addictive show has crowned its first winner. (Not its last, either: It's been renewed for another season. 🙌 )
After a very busy episode in which each Division Champion danced not once, but twice—to a song of their choosing, and to a song of their designated mentor's choosing—J. Lo, Derek Hough, and Ne-Yo bestowed the show's million-dollar prize upon...
[...drumroll...]
Keep reading...
Show less
Trae Patton/NBC
Week 2 of Misty Copeland as guest judge, week 2 of merciless cuts...How can the final episodes of "World of Dance" possibly live up to the sheer dramaaaaaaaaa of last night's episode? Well, based on the nail-biting results dished out by Copeland and Co. last night, the competition is only going to get fiercer from here. Without further ado, last night's results, as told by Kween Misty.
Keep reading...
Show less
JT Church and Robert Roldan in Travis Wall's "The Mirror" on "So You Think You Can Dance" (Michael Becker/FOX)
Congrats to this year's Outstanding Choreography Emmy nominees, announced yesterday morning in Hollywood! It's a pretty stellar list of names, with "So You Think You Can Dance" and "Dancing with the Stars" choreographers earning four of the category's five slots. (Rockstar Mandy Moore was actually nominated for her work on both shows. 🙌 )
Keep reading...
Show less
The long, looooong countdown to the premiere of NBC's "World of Dance" is almost over, friends: Just 20 more sleeps until May 30, when we get to see its sure-to-be-fabulousness. And to get everybody EVEN MORE hyped about the show, exec producer Jennifer Lopez and fellow "WOD"-ers Jenna Dewan Tatum, Derek Hough and Ne-Yo have invited all dance lovers to take the #WorldOfDanceChallenge.
It's pretty simple, as these challenges go: Film yourself/your crew dancing the snippet of choreo in the vid below, set to J.Lo's "On the Floor." Upload it, using the #WorldOfDanceChallenge hashtag. Watch the show to see if your clip makes the master compilation video. Enjoy 15 minutes of social media fame/a lifetime of bragging rights if it does.
Keep reading...
Show less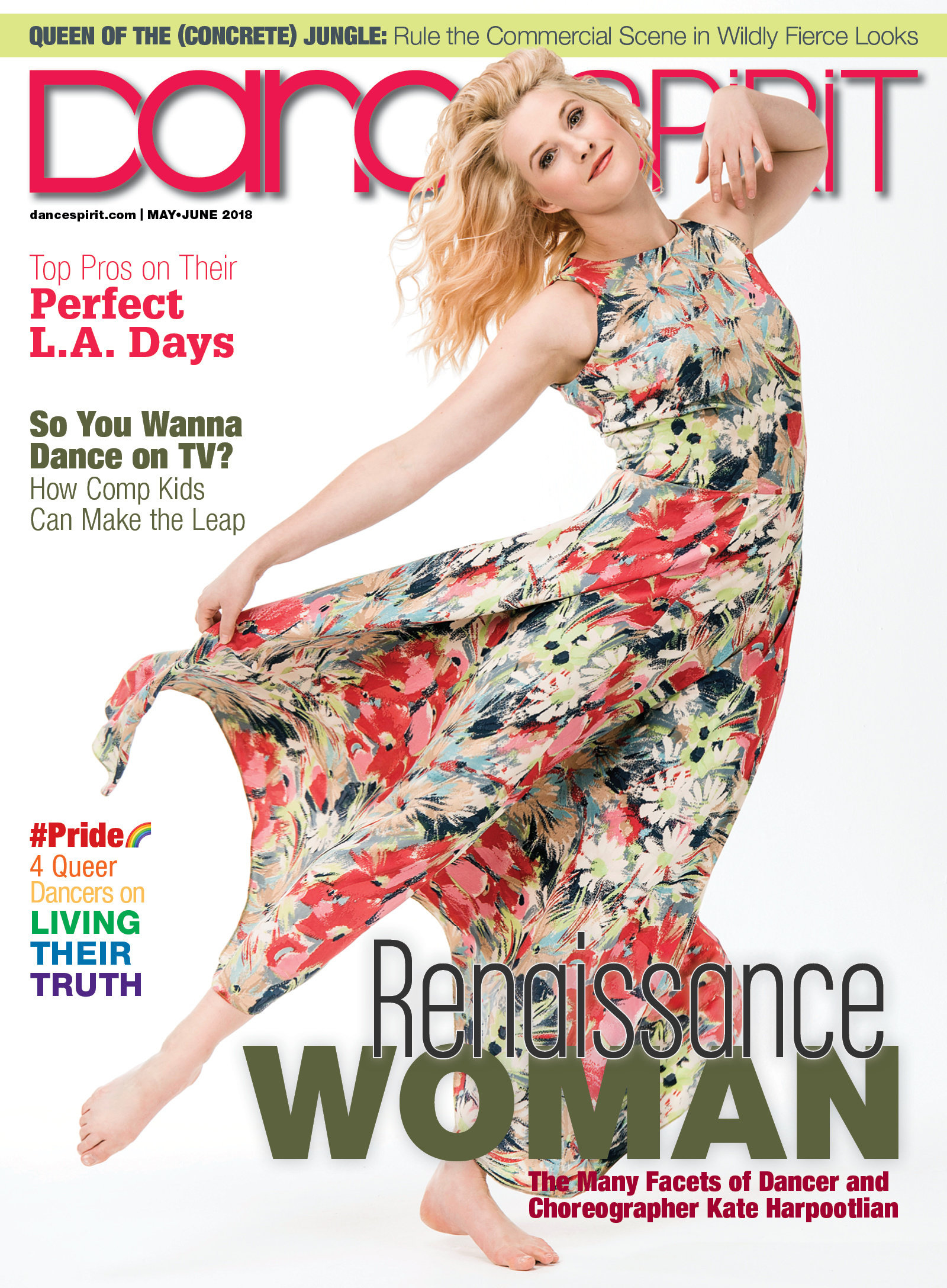 Get Dance Spirit in your inbox