Check out a cutting-edge NYC dance performance, and it's likely you'll find Reid Bartelme's name in the program. But you won't see him onstage. The costume designer has worked with countless choreographers, bringing work by artists such as
Kyle Abraham, Marcelo Gomes and, most notably, Justin Peck to life. (Bartelme is featured in the Peck documentary Ballet 422—he and partner Harriet Jung made the costumes for Peck's Paz de la Jolla.)
Why is Bartelme in such demand? He creates high-fashion designs—sleek, simple, modern—constructed with dance in mind. And he knows a few things about dancing: He's performed professionally for years. Though Bartelme's been steadily establishing himself as the dance world's go-to costume designer, his path to the top wasn't a straight one.
Sketching It Out
Originally from NYC, Bartelme had extensive music training growing up. But it wasn't until he was in high school at Interlochen Arts Academy, in Michigan, that he took his first dance class. He caught the bug, and after a year and a half at SUNY Purchase, he left for Seattle to train at the Pacific Northwest Ballet School. As he grew professionally, Bartelme hopped around the continent, dancing with BalletMet in Columbus, OH, with Canada's Alberta Ballet, and finally with Shen Wei Dance Arts back in NYC.
While he enjoyed working with choreographers around the Big Apple, he had some doubts, too. "I felt like Shen Wei wasn't the right place for me," he recalls. "But I also realized that I didn't think any dance company was going to be the right place. I felt like I'd already fulfilled my professional aspirations as a dancer."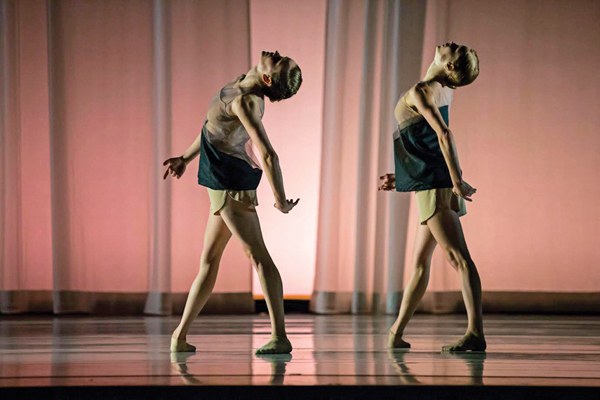 Hubbard Street Dance Chicago Dancers wear Bartelme's designs in Kyle Abraham's Counterpoint (photo by Todd Rosenberg, courtesy Bartelme)
Pinning It in Place
Bartelme was looking for his next step when he picked up a copy of Julia Cameron's The Artist's Way, a guide to creativity. The book inspired him to apply to design school. "I come from a family of designers and artists, and I've always been interested in making things," he says. "I just hadn't thought about pursuing a more formal education in design."
In 2009, Bartelme enrolled at the Fashion Institute of Technology in Manhattan to study fashion design. (He didn't stop dancing: He joined the Lar Lubovitch Dance Company that same year, and continued to perform throughout his schooling.) Bartelme wasn't even through his first year of college when his friends in the dance world, including choreographer Jack Ferver, started asking him to make costumes for their productions.
"I didn't know what I was doing," Bartelme says. "I'd just say yes, and figure it out as I went. The first costumes I made involved pants. But you don't learn how to make pants in the first semester at FIT, so I just kind of improvised. I'm sure the stitching was a disaster." Nevertheless, the requests—from artists such as Andrea Miller and Matthew Prescott—kept on coming.
Bartelme balanced school, dance and design the whole time he was at FIT, but he wasn't sure what to pursue as a career. His first big design project came a few months before graduation. Justin Peck, then an NYCB corps member, asked Bartelme to design costumes for Furiant, a duet Peck made for NYCB principals Teresa Reichlen and Robert Fairchild for the 2012 Youth America Grand Prix gala. Bartelme decided to work with another designer on the project, FIT classmate Harriet Jung. Though Jung isn't a professional dancer, the two clicked as collaborators, and the costumes' success helped them forge an ongoing relationship with Peck.
Sewing It Together
By the time Bartelme and Jung worked on another Peck ballet, Paz de la Jolla for NYCB in 2013, they had cemented their creative partnership and began pursuing their new business full-time: Reid & Harriet Design. Now, their minimalist, ethereal costumes grace stages around the country. They love experimenting with construction and materials, but always keep the shapes simple, allowing the dancers to shine. "Our process is totally collaborative," Bartelme says. "We look for inspiration, draw and source fabrics together. After the primary design decisions are made, Harriet tends to take on more of a business role while I manage production."
What's next for Bartelme? "I love the fantasy that exists within dance, so I'd like to design a full-length ballet," he says. Bartelme and Jung are also considering stepping outside the dance world with a swimwear and a streetwear collection.
Reid Bartelme's Tips for Aspiring Costume Designers
Do your homework. "It's important to know other
designers' voices," he says. "Research what's already been done, and get a feel for where trends are headed."
Watch live dance. "See as many shows in as many different styles as you can. This helps
you discover your own vision within a broader community."
Learn the basics. "I'm a believer in classical education. Just like in dance, you need to know technique to be successful. Even if you don't go to school for fashion, take a few classes or learn from someone in the field."
Experiment. "Don't worry about being good when you first start drawing or sewing. Play with your materials and explore whatever feels best. You'll never get better if you don't just start!"
Wouldn't it be nice to fly around the world and see every dance-related performance, exhibit and event? Le sigh.
Fortunately the interwebz make it easy to get a glimpse of international dance beauty, even if we can't be there in person. Case in point: The Palais Garnier is currently exhibiting some of the most spectacular tutus we've ever seen, from Paris Opéra Ballet's productions of Paquita, The Nutcracker and more. We already knew that everything POB touches is stunning, but this takes it to the next level.
Can't catch the next Air France flight to Paris? Check out the photos below, all taken by Elena Bauer. You're welcome!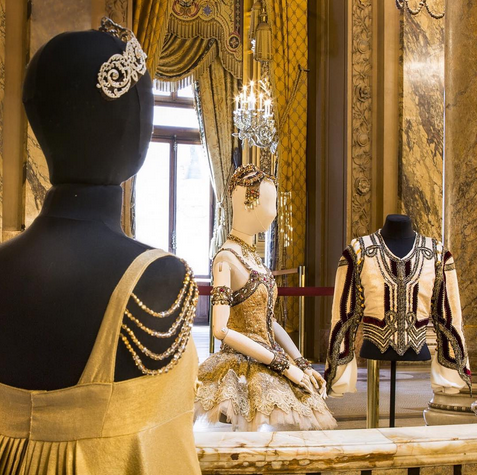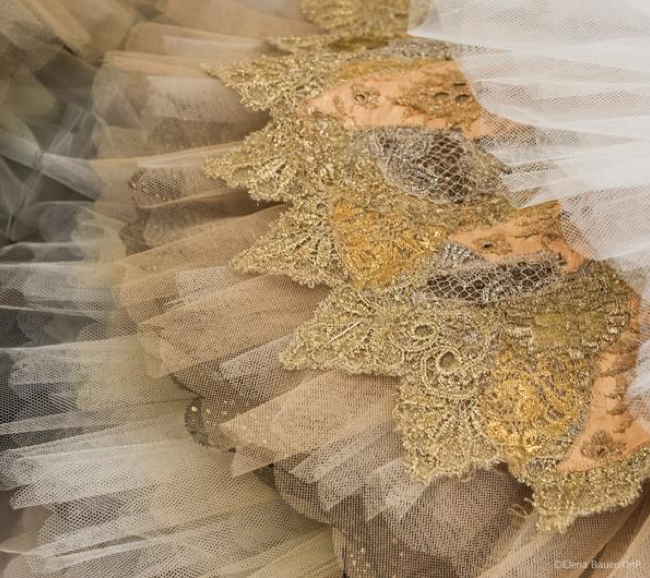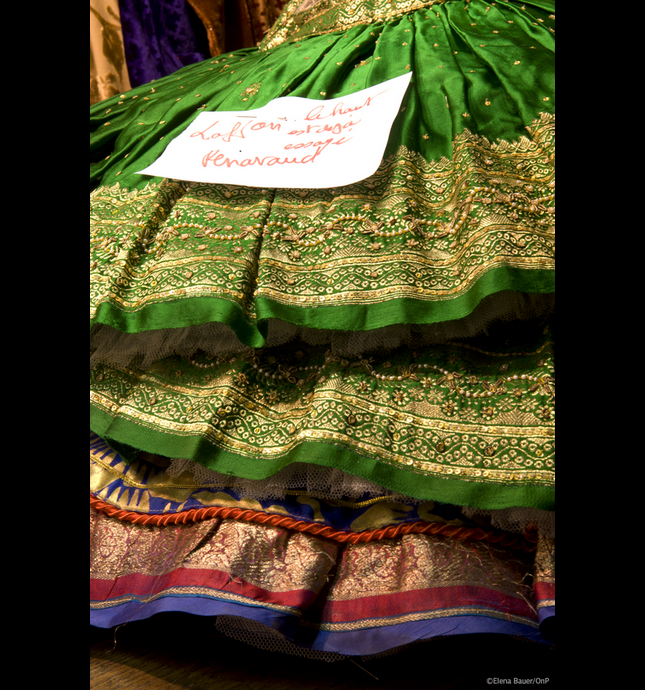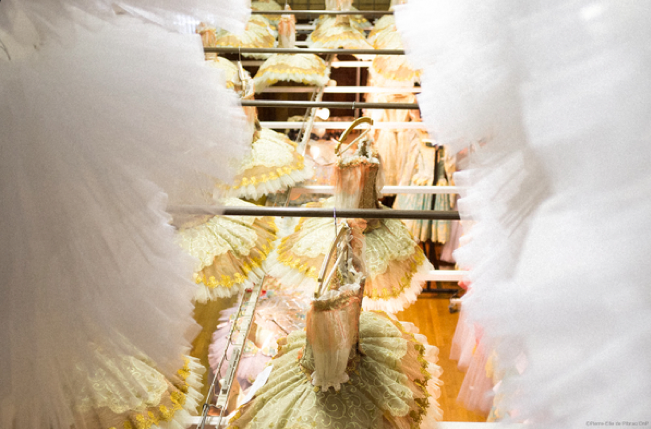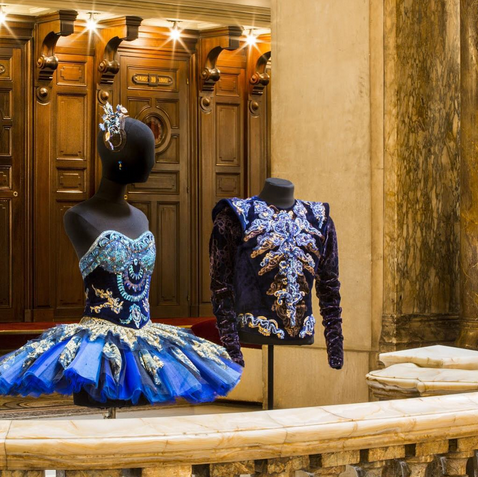 Do you want, no, NEED more? Click through POB's insta feed for more glittery goodness.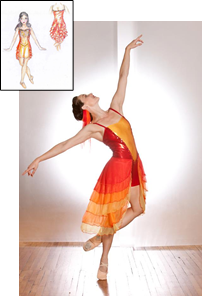 Have you ever been handed a dance costume for a competition or recital and thought, "I could've designed something better than this!" Revolution Dancewear's "Design Your Dream" competition asked dancers to do just that. And, out of 47 submissions, 13-year-old Rachael Bonato's fiery, Hunger Games-inspired creation won the grand prize!
Rachael and two other finalists, Morgan and Jamal, were treated to an all-expense paid trip to Chicago where they collaborated with the Revolution Dancewear design team to create sketches of their dream costumes. Then, Revolution Dancewear's Facebook fans voted—and Rachael's lyrical design came out on top.
Her red and yellow costume will be featured in the company's 2014 Costume Collection. Plus, Revolution Dancewear will outfit Rachael's entire dance class at Oregon Coast Dance Center in Tillamook, OR, in her winning design. Wouldn't you love to see the Hunger Games-themed dance they come up with to go with the costume? Congrats Rachael!
Check out this video of the three finalists' trip to Chicago: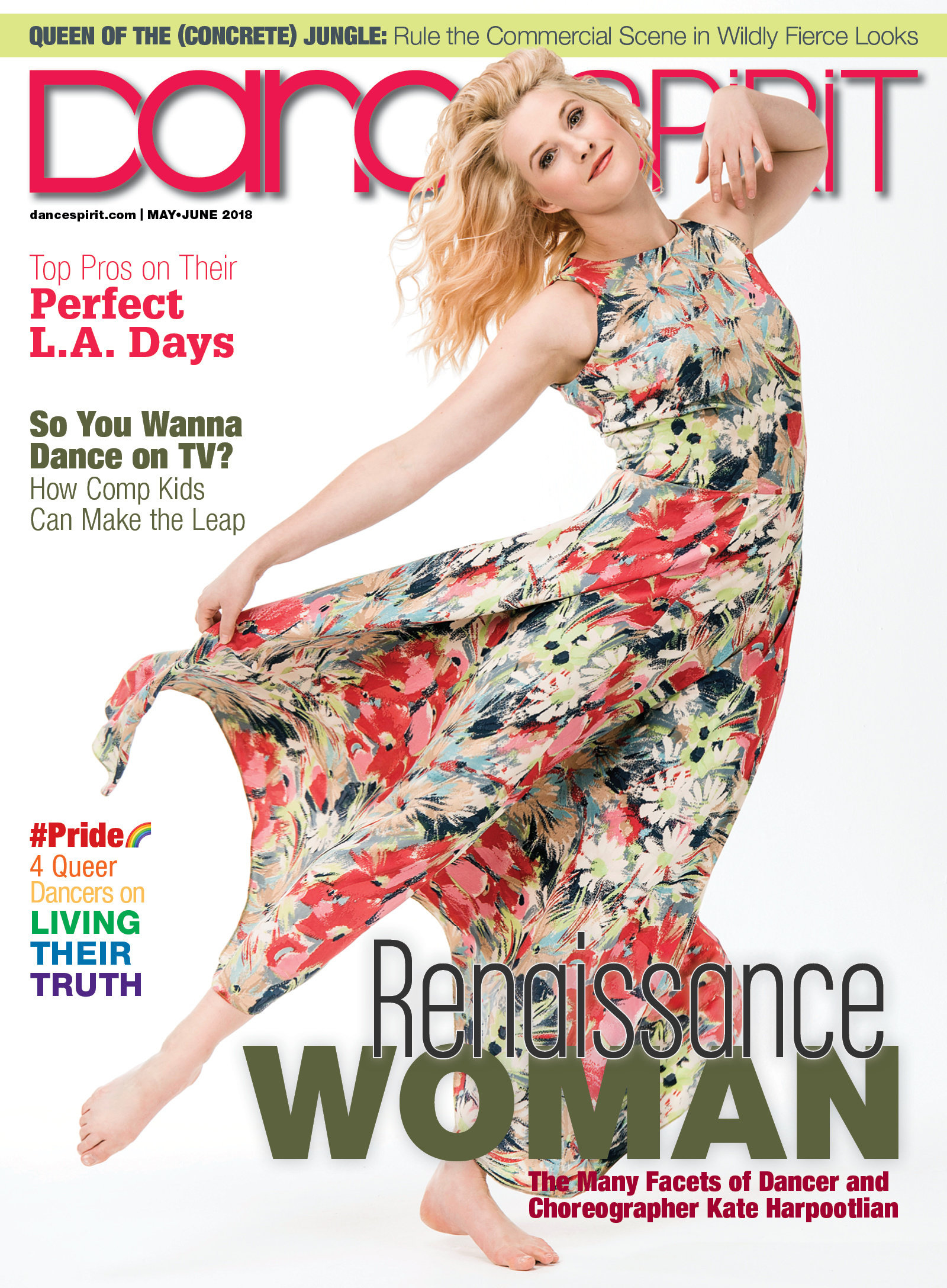 Get Dance Spirit in your inbox