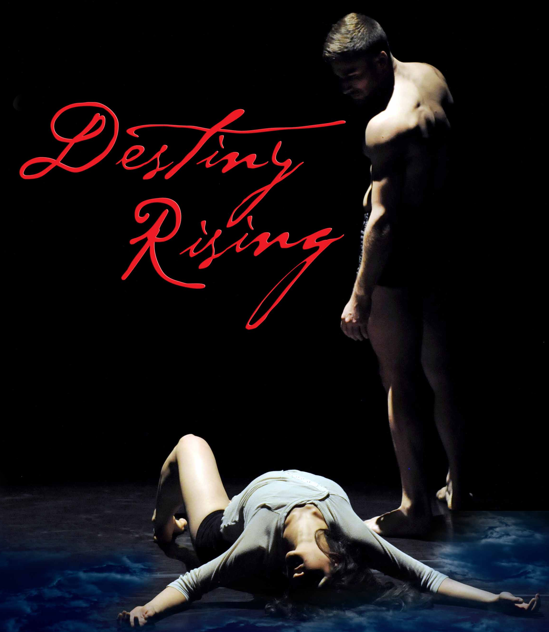 Here at DS, there's nothing we like better than a good gala. Actually, scratch that: There's nothing we like better than a good gala for an especially great cause.
The New York City Dance Alliance Foundation hosted its fourth annual Destiny Rising show last night to benefit the organization's pretty incredible college scholarship program. We would've watched paint dry if we knew it'd help NYCDA's super-talented kids achieve their college dreams. But we were treated to a world-class show instead—hosted by Complexions co-founder and fabulous dancer-about-town Desmond Richardson, no less.
Here's the great thing about the Destiny Rising gala: Every year, it features performances not only by professional companies filled with college graduates, but also by college dance groups. Over the course of the evening, the show offers dance students different visions of their futures—and all of them involve higher ed.
Last night was no exception. Are you dreaming of joining Alvin Ailey American Dance Theater? Southern Methodist University graduate Jamal White, now a member of  Ailey II, blazed through a powerful solo choreographed by Ailey II director Troy Powell. Hoping to keep performing innovative contemporary works in college? The Dean College Dancers showed that's definitely possible in Strange Invisible Perfume, a tribal-style showcase for its versatile performers. Obsessed with the ingenious dance-gymnastics blend of groups like Pilobolus Dance Theater? Alison Chase/Performance—led by Chase, a former Pilobolus director, and made up of very well-educated dancers—displayed superhuman feats of strength in Chase's Tsu-Ku-Tsu. Hoping to keep up your serious ballet training while you get a degree? The women of Mercyhurst University Ballet Theatre, who are doing just that, showed off strong pointe work in Terra Firma.
Long story short? Thanks to organizations like NYCDA Foundation, more and more talented dancers are choosing to go to college. And last night proved that that decision pretty much always pays off.
Here at DS, our love for all-things New York City Dance Alliance is no secret. We live for the competition's annual Nationals gala, we're in the audience cheering (possibly the loudest...) at each of the NYCDA Foundation's yearly shows and we have no shame telling the world about our crushes on Joe Lanteri (those blazers! that hair!).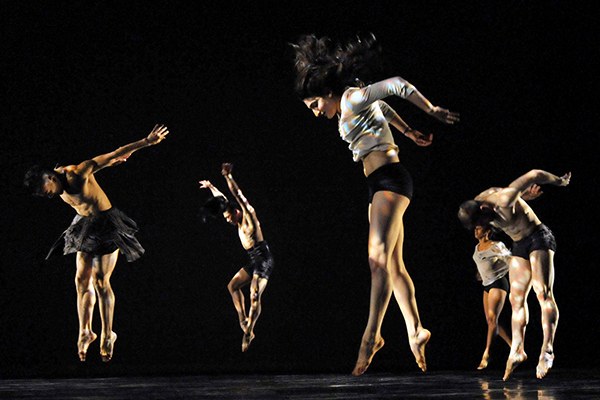 A shot from last year's Destiny Rising show. Who's that girl right up front? It's our former Cover Model Search winner and February 2014 cover girl, Ida Saki, of course! (Photo courtesy NYCDAF)
The New York City Dance Alliance Foundation was created a few years ago to provide scholarships to college-bound dancers—love that!—and has awarded $8.4 million to date so dancers can attend top schools such as University of the Arts, Marymount Manhattan College and Pace University.
Destiny Rising is a benefit performance, so your ticket money goes to good use (reminder, comp kids: these scholarships could be yours!), plus you get to see a stellar show boasting serious star power (NYCDA faculty favorites Joey Dowling and Andy Pellick will both be performing, plus the Houston Metropolitan Dance Company and tons of NYCDA alums).
We'll be there—the show is Monday, April 21, at 7:30 pm at The Joyce Theater in NYC—and we hope you will be, too. Click here to purchase your [very affordable] tickets.
Want more in the meantime? Here's a recap from the 2012 show.
College is the best. I think everyone should go to college.
Yes, dancers, that means you, too!
I know it's a tough decision: Do I start my dance career straight out of high school or enroll at a conservatory or university to continue studying for a while?
I can't make that decision for you, but I can tell you that the four years I spent dancing in college were four of the best years of my life. There's nothing like waking up (at the "early" hour of 9 am), going to a few classes, eating lunch on the picture-perfect campus quad and spending the night in the studio with my best dancing friends.
So, clearly, I support any cause that encourages dancers to embark on the college experience—causes like the New York City Dance Alliance Foundation.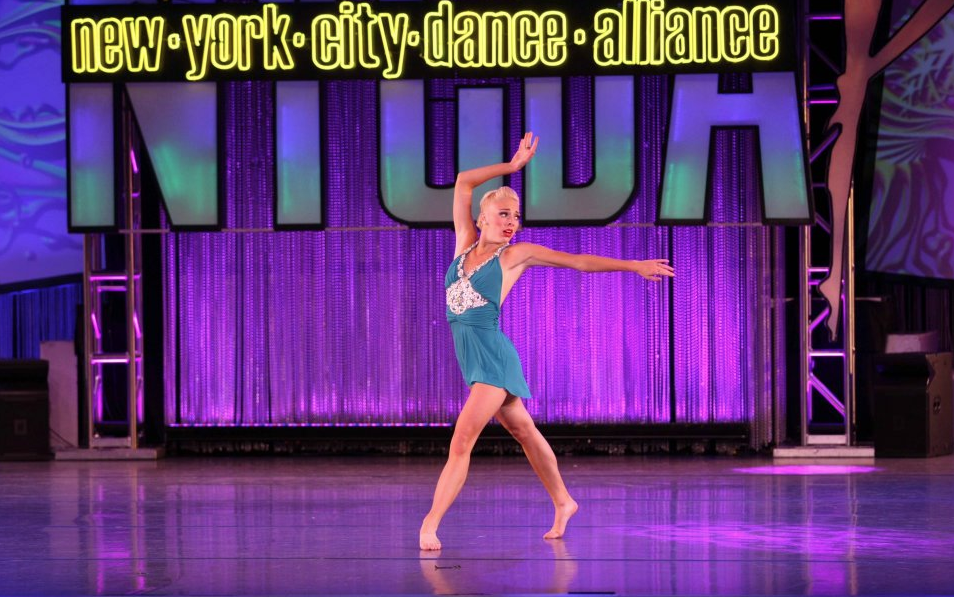 Zoey Anderson was awarded a handful of scholarships after competing at New York City Dance Alliance—and now she's thriving at Marymount Manhattan! (Photo by ProPix/New York City Dance Alliance)
Over the past few years, the NYCDA Foundation has provided millions of dollars in scholarships to dancers so they can attend top schools like University of the Arts, Marymount Manhattan College and Pace University.
On April 22, the foundation is holding a performance in NYC called Destiny Rising to raise money for more scholarships (reminder: those scholarships could be yours, comp kids), and the lineup of performers and choreographers is top-notch.
Choreographers include Jon Bond, Adrienne Canterna, Jessica Lang, Andy Pellick, Cindy Salgado and more. Plus, there will be guest performances by members of New York City Ballet, American Ballet Theatre's Studio Company, Cedar Lake Contemporary Ballet and the Bad Boys of Dance, to name just a few.
The Dance Spirit editors will be there (our sister mag, Dance Magazine, is one of the sponsors), taking in the talent and supporting dancers in search of a college degree.
Click here to get your tickets. (They're only $25!) See you then!
Last night, DS assistant/fashion editor Michael Anne Bailey and I got all decked out —I wore jeans, actually, but she was decked out and looked super cute — to attend the New York City Dance Alliance Foundation's Destiny Rising show at The Joyce Theater in NYC.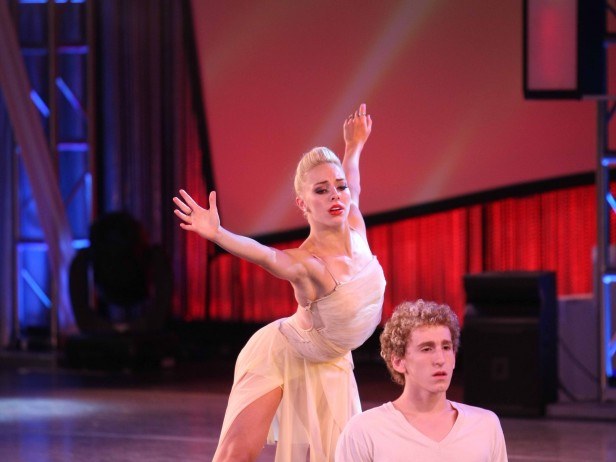 In honor of NYCDAF's first anniversary, last night's show boasted a star-studded roundup of choreographers and performers, many of whom are New York City Dance Alliance faculty and alumni (including New York City Ballet principals Tiler Peck and Robert Fairchild and Houston Ballet's Melissa Hough and Garrett Smith).
The people watching in the audience was, as with any NYCDA event, spectacular. But the real action happened onstage, and Michael and I are here to recap all the fun for you...
Alison: ‪OK, so last night we went to the New York City Dance Alliance Foundation's Destiny Rising show at The Joyce. How would you describe the night in one word?
Michael: ‪Progress. The foundation is really taking groundbreaking steps that will help young dancers get the training and education they need to be successful — not just in their 20s, but for the rest of their lives.‬
Alison: Totally. One of my favorite parts of the night was actually the video they played recapping some of the amazing scholarship opportunities NYCDAF has presented to dancers since its inception.‬
Michael: ‪I loved that, too! I actually got emotional watching it — I know the scholarships will change lives. We talk about the importance of formal education in DS all the time, but to hear Susan Jaffe speak‬ about how a lack of education initially held her back after an extremely successful dance career, really brought the issue home.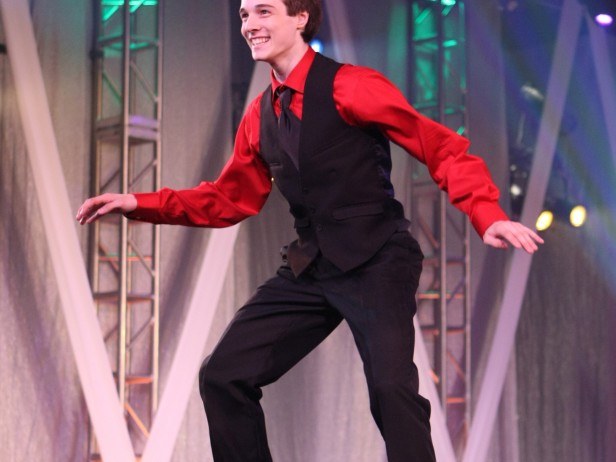 Alison: Yes! I love that she admitted that. And we got to hear from Corey Snide, who was the first-ever Astaire Award scholarship recipient. He's a freshman at The Juilliard School now, and he's flourishing there, thanks to NYCDAF.
Michael: ‪Let's talk about the dancing. Did you have a favorite number?
Alison: Catherine Hurlin!‬ I have always loved watching Catherine, and last night she performed a variation from Flames of Paris. She was just so sweet and easy to watch. That girl is a star, and I'm so glad she's getting awesome training at the Jacqueline Kennedy Onassis School at American Ballet Theatre.
Michael: ‪She was my husband's favorite! He kept talking about her performance all the way home
Alison: Here's the thing:‬ There were a ton of contemporary numbers last night. Lots of instrumental music. When Catherine came out in her bright-white tutu and flashed that giant smile of hers, it was just fun. It was a nice change of pace.
Michael: ‪I couldn't agree more. I was blown away by Melissa Hough and Garrett Smith from Houston Ballet. And when I realized that Garrett had choreographed the piece, I couldn't believe it! Her technique, passion, and dedication to the piece were unmatched.
Alison: I absolutely agree. Melissa Hough is another one of my favorites — all of my favorite dancers right now are ballet dancers who grew up on the comp scene. Go figure.‬
Michael: And it's so fun to see a ballerina in bare feet every once in awhile. Melissa Hough is so versatile, which I definitely think comes from growing up on the comp scene.‬
Alison: Camille A. Brown's piece was fantastic, too. She's hilarious, and even my boyfriend got into her solo.
Michael: I loved loved loved Camille A. Brown's piece. I had never seen her perform and was absolutely wowed. She draws you in like a true entertainer.
Alison: ‪What was particularly amazing about her performance was that we couldn't see her face the entire time, but she was still so expressive. Her hat was down over her eyes, but she didn't need to connect with the audience visually. Her movement spoke volumes. She's a really unique performer.
Michael: ‪I've never seen anything like it. And I would die to see it again!‬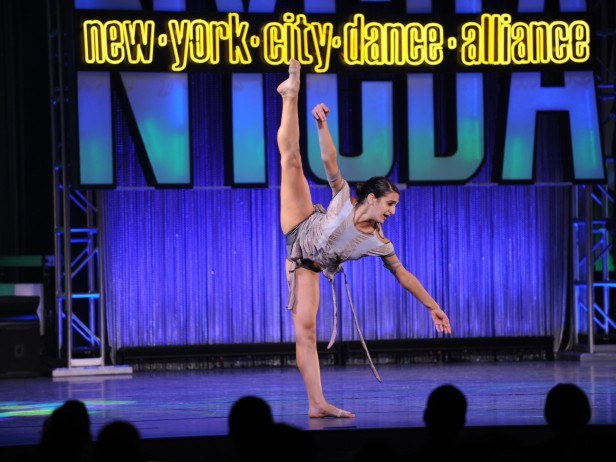 Alison: ‪So can we talk about how incredible our former Cover Model Search finalists were last night? Two of my favorite performers of the night: Ida Saki and Zoey Anderson. Those girls are insane.
Michael: ‪YES!!! It's so fun to see how much they've grown since attending Tisch (Ida) and Marymount Manhattan (Zoey). Zoey danced in a number with probably 30 other girls and I only watched her. Zoey has always been an outstanding performer, but now her movement quality and technique are becoming more and more flawless.
Alison: ‪Zoey is gorgeous. Absolutely stunning. And Marymount is working for her. She's grown a ton since we saw her for the CMS. I didn't love the number Ida was in, sadly — it just wasn't my style, and I wanted the show to kick off with something a little more upbeat — but the choreography really played to Ida's strengths.‬
Michael: ‪I agree. I'm a bit bored with most of the contemporary pieces I'm seeing lately. Everything is starting to look the same: the music, the choreography, the performance quality.‬
Alison: ‪Absolutely. Dear choreographers: We get it. We see what you're doing. We're ready for large group jazz numbers now! Love, DS‬
Michael: ‪Ha ha, just something new and innovative, please! I'm ready to be wowed again, and I know these choreographers are talented enough to do it! That said, I left last night with an even greater respect for the NYCDAF, Joe Lanteri and the dance community in general — young dancers are in good hands!‬
Alison: ‪Yes, at each event Joe's passion for the arts truly comes through. He knows each NYCDA kid by name, and that blows my mind. He knows which studio they're from, what the name of their solo is and where they're thinking about going to college. He's so invested in their futures, and as an audience member, it's a total pleasure to witness.
Michael: ‪I couldn't agree more. What a wonderful night it was.‬
Alison: ‪Have I mentioned I have a huge dance crush on Joe Lanteri? No? It's clear though, right?‬
Michael: ‪Ha ha, yes, Alison, we know. But I'm pretty sure it's a general Dance Spirit crush.
Alison: ‪On that note, thank you, Joe, for a wonderful night, and thank you Michael for being a great show-seeing partner.‬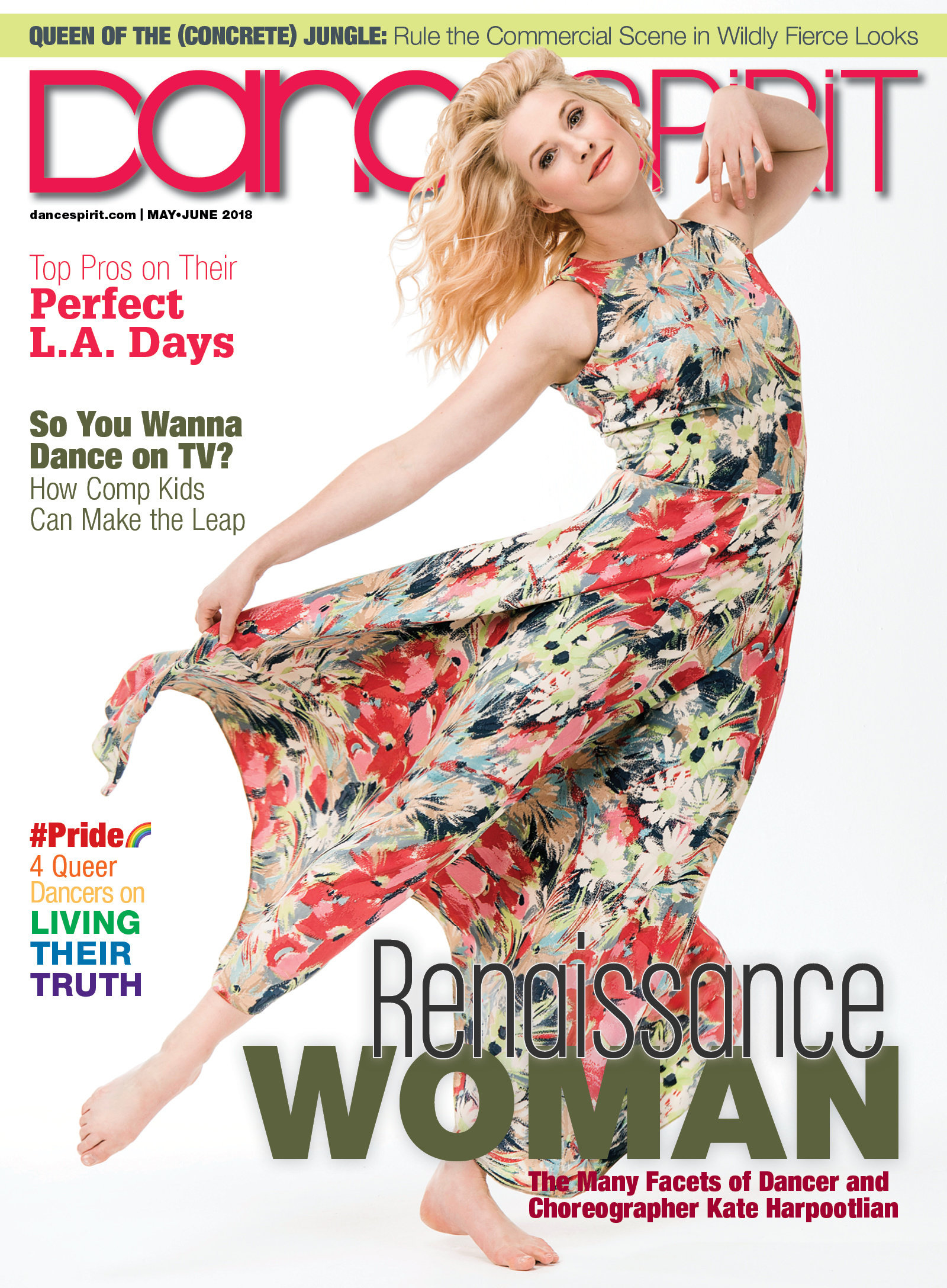 Get Dance Spirit in your inbox