Few things make us happier than watching Sergei Polunin, that beautiful bad boy of ballet, dance shirtless.
Actually—what really makes us happy is when brilliant director David LaChapelle has Polunin dance shirtless for his camera:
Which is why we were immediately on board when we heard that Diesel's new campaign, "Make Love Not Walls," featured LaChapelle as director and, yes, a shirt-free Polunin as star.
But then we actually saw the spot, and WHOA. It is a whole lot more than an ode to Polunin's fabulous dance body. (Although there's certainly plenty of that.)
Showing Polunin as the leader of a diverse cast of dancers and models, the campaign is a celebration of inclusiveness—and a not-so-subtle dig at a certain president's fixation on wall-building. It's a powerful message, wrapped in some visually arresting packaging.
Watch the whole clip:
We are obsessed with this video. Taking you from "arabesque" to "TurF FeinZ" and hitting every letter in between, the "A–Z of Dance" manages to be both informative (who knew the rumba was so fast?) and wicked fun. This special project for i-D and Diesel was directed by Jacob Sutton and features dancers showing off every trick and style in the book—er, alphabet—in Jogg Jeans and cutoffs.
Enjoy!
Here's the full "glossary" of styles included in the video, plus the names of the dancers demonstrating each one:
A - Arabesque, Morgan Quinn
B - B-girl, Bgirl Terra
C - Chicken Noodle Soup, Terence Dickson
D - Death Drop, Nick Lanzisera
E - East Coast Swing, Yani Marin, Nathan Kim
F - Finger Tut, John P-Nut Hunt
G - Grand Jeté, Julia Cinquemani
H - Harlem Shake, Amanda Meade-Tatum
I - Indian Bhangra, Reshma Gajjar
J - Jump Style, Høps
K - Krump, Jigsaw
L - Liquid Dance, Phillip 'Pacman' Chbeeb
M - Memphis Jookin, Lil Buck
N - Northern Soul, Levanna McLean
O - OMG, Anthony 'Lil' Bob' Cabaero
P - Pole, Nicole 'The Pole' Williams
Q - Questionable, Reid Shapiro
R - Rumba, Junior and Emily Alabi
S - Step, Soul Steps: Dionne Norton, Heather DeLeon, Maxine Lyle
T - Twerk, Twerk Team: Lady Luscious, Mizz Twerksum
U - Ultimate, Shofu Tha Beatdown
V - Vogue Hands, Javier Madrid of Legendary House of Ninja
W - Whine, Colleen Craig
X - X-press Yourself, Ryan Heffington
Y - YMCA, Allison Chu at Next Models LA
Z - TurF FeinZ: Byron Vincent Sanders Jr aka T7, Donald Brooks aka Torch, Eric Bossett aka Kidd Strobe, Gary Morgan aka Noh-justice, Leon M Williams aka Mann, Rayshawn Thompson aka Looney2smooth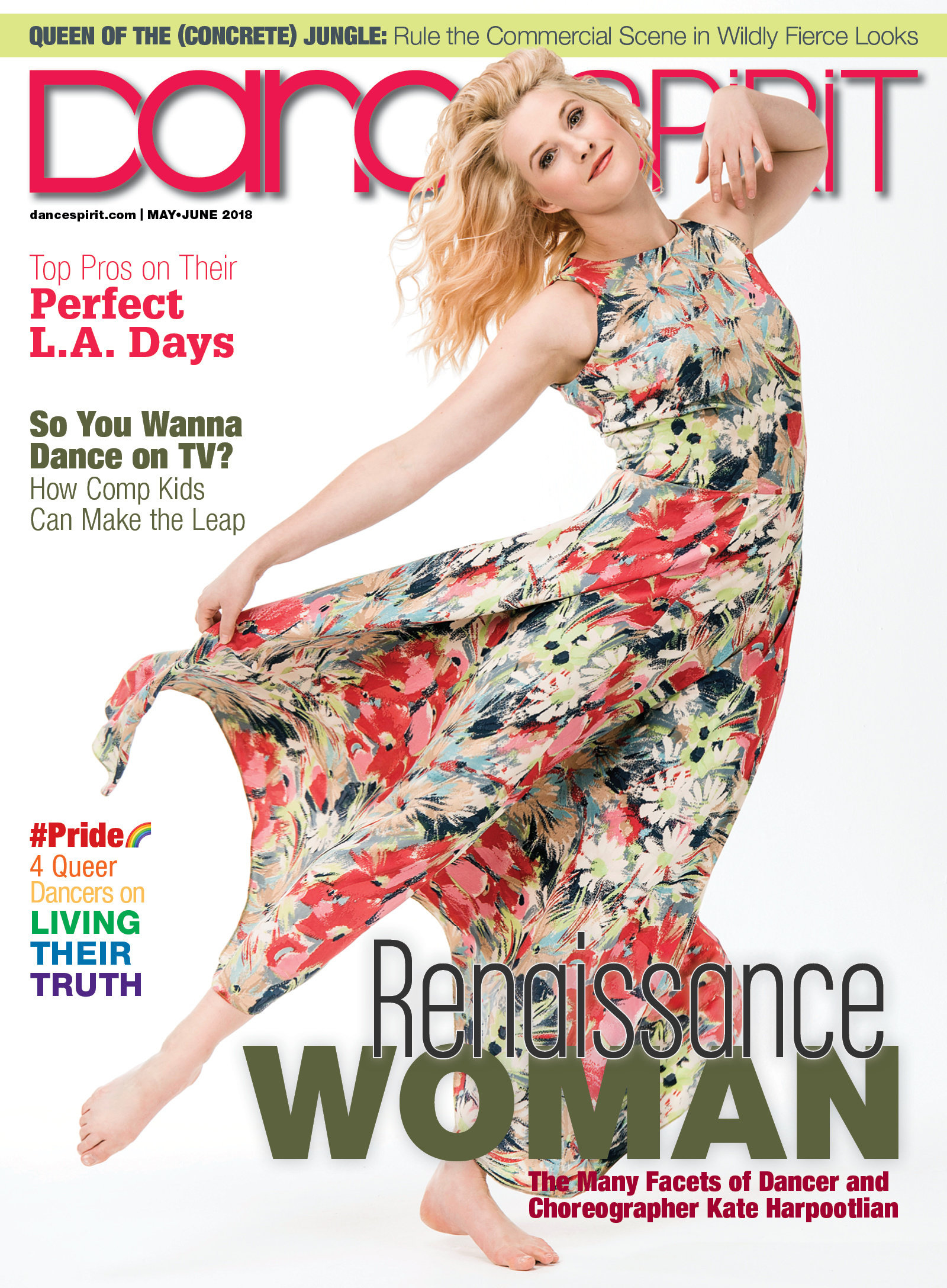 Get Dance Spirit in your inbox