Many dancers are deciding to go meat-free (vegetarian) or animal-product–free (vegan) because they want to fuel their bodies with plant-based foods. These diets can be beneficial, but they can also cause problems if you don't make thoughtful and healthy choices. Here are a few basic tips for dancers curious about a vegan or vegetarian lifestyle.
Keep reading...
Show less
Thinkstock
You know that feeling: At 2 pm, like clockwork, your energy dips and your hunger spikes. The "midday slump" can be a busy dancer's worst enemy. Luckily, you can avoid it by managing your hunger over the course of the day with strategic snacking. We broke down the best times to satisfy your hunger—and what to eat to keep you dancing.
Keep reading...
Show less
Pulling back the curtain on tried and true ballerina habits never gets old. We've pored over the contents of New York City Ballet dancers' travel cases (Weird heating pads! Notes from fans!), drooled over American Ballet Theatre principal Isabella Boylston's amazing style, (Helloooo 70s flair!), received our daily dose of #fitspo from international ballerinas with enviable workout gear (Black and neon, together, forever.) and gone completely bonkers for the delicious diets of the women at the National Ballet of Canada (Homemade kombucha. 'Nuff said.).
Now it's time to whip out our notebooks once more, because New York City Ballet principals Sara Mearns and Megan Fairchild, along with corps member Gretchen Smith, have revealed what they eat in a day. Aside from being co-stars in two absolutely stunning Cole Haan advertising campaigns, these lovely ladies know what it takes to fuel their bodies for weeks of hard dancing. Check it out below, and the full story here:
We featured commercial diva Liana Blackburn in 2015 and she wowed us with her super-healthy, vegetable-centric diet—which she maintained while dancing in Las Vegas for Britney Spears.
Now that she's on tour as Selena Gomez's dance captain (nbd), Blackburn has added a new component to her DailyDancerDiet blog and Instagram presence: A YouTube series! "DaiyDancerDiet on Tour" takes followers to restaurants that Blackburn has chosen to highlight based on their commitment to healthy food.
If you're curious what a pro dancer eats to fuel their day of rehearsals, training and performance, Blackburn provides an interesting and thorough resource.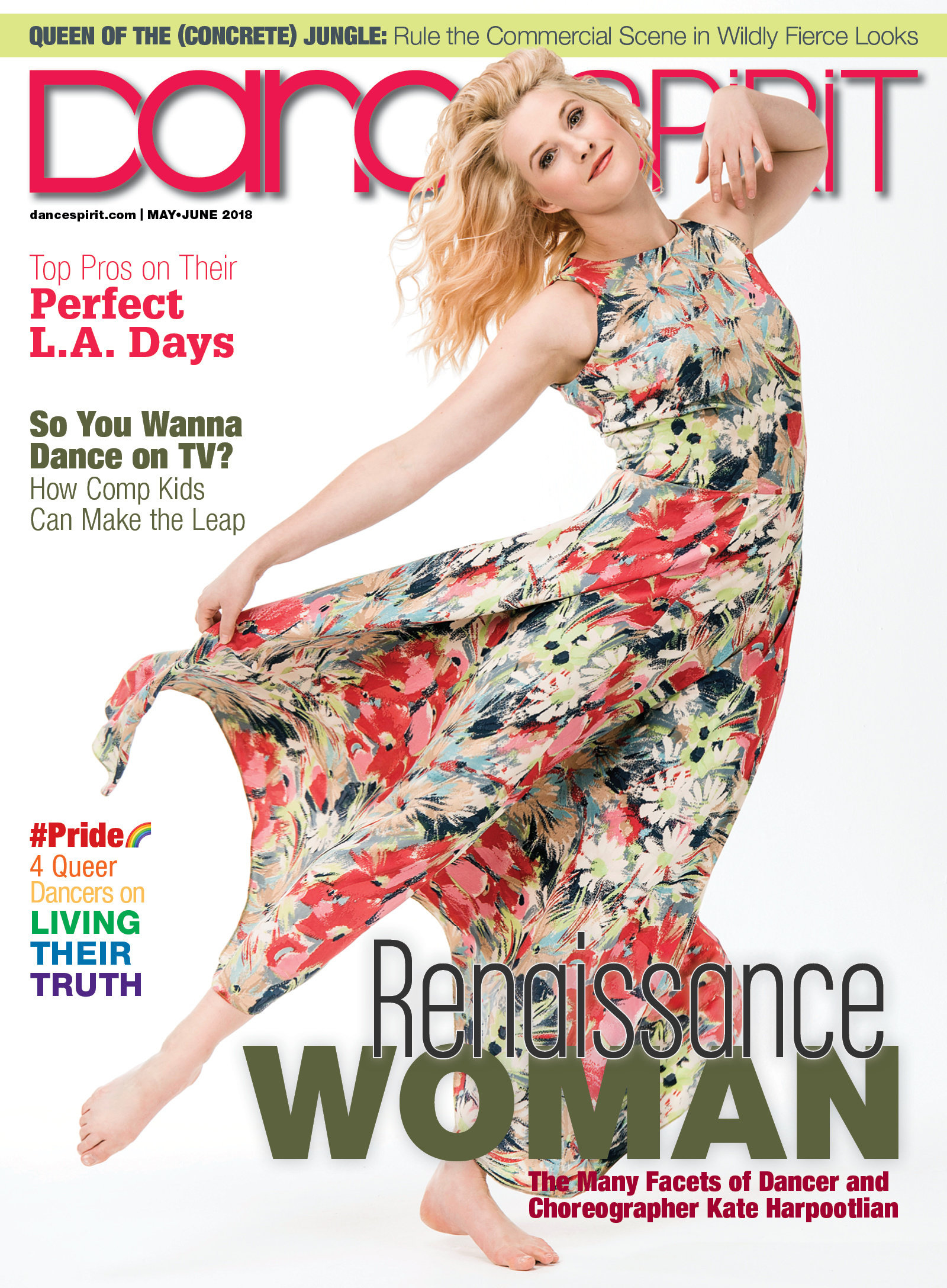 Get Dance Spirit in your inbox