DS health and nutrition expert Caroline Lewis-Jones brings you tips for eating well during the winter months.
The weather is freezing each night when you drive home from rehearsal, so you're probably craving warm, wintery foods before you go to bed. But instead of high-calorie, fat-filled comfort foods, try these healthier versions that will bring the same satisfaction.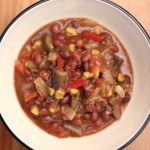 Instead of: Beef chili topped with sour cream, cheese and tortilla chips
Try: Vegetarian chili with beans and corn.
Beans are an excellent source of fiber and complex carbohydrates. If you want to add a meat protein, try some chopped rotisserie chicken or ground turkey breast, which have less saturated fat than beef. Use a scoop of plain low-fat Greek yogurt in place of sour cream, and add avocado for a healthy fat rather than cheese.
Instead of: A baked potato with butter, cheese and sour cream
Try: A baked potato with marinara sauce and steamed veggies on top
Marinara sauce is loaded with lycopene (which lowers your risk for cancer), and steamed veggies are a great source of antioxidants.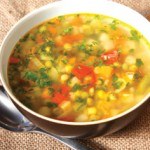 Instead of: Cream of potato or broccoli cheese soup
Try: Vegetable, miso or black bean soup
Broth-based soups are lower in calories and saturated fat than creamy soups.
Instead of: Cheesecake, pie or brownies
Try: A low-fat, low-calorie ice cream treat if you're craving something chocolaty. (Skinny Cow ice cream cones or soy ice cream with fresh or frozen berries on top are both good options.) Or just don't eat the crust.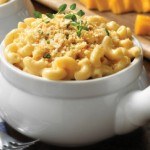 Instead of: Macaroni and cheese from a box
Try: Homemade mac and cheese with low-fat cheese, almond milk and an egg substitute like flax or chia seeds mixed with water. (For the equivalent of 2 eggs, boil 6 tablespoons water and 2 tablespoons flax or chia seeds. Stir a few times and let simmer.
Instead of: Pumpkin bread
Try: A piece of whole-grain bread, like
Ezekiel Bread by Food For Life, with pumpkin or apple butter on top.
Pumpkin bread can be full of sugar—you want bread that's high in fiber and made from sprouted grains.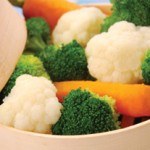 Instead of: Fried side dishes
Try: Steamed veggies or a baked sweet potato
Any time a food is fried, it's loaded with calories and saturated and trans fats.
Words to avoid:
crispy, fried, panko-crusted, creamy,
mayonnaise, gravy, buttered, pan-fried
Words to look for:
steamed, poached, grilled, sautéed, roasted, baked, broth-based
Caroline Says: Here are some of the most nutritious (and in-season) foods to eat this winter: pomegranates, apples, Brussels sprouts,
kiwifruits, leeks, oranges, beets and kale. Try my recipe for baked kale chips—they're delicious and healthy!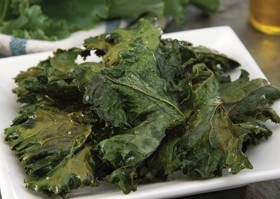 Kale Chips
Prep Time: 10 minutes
Cooking Time: 20 minutes
Ingredients:
•    1 to 2 bunches of kale
(a pre-cut bag from the grocery store works, too)
•    1 tablespoon extra virgin olive oil
•    sea salt and pepper to taste
Directions: Preheat your oven to 425 degrees. Remove the kale from its stalk, leaving the greens in large pieces, and put them in a zip-close bag. Pour the olive oil, salt and pepper into the bag and shake. Place the kale on a baking sheet and cook for about 20 minutes. Turn the kale over after 5 minutes and bake with the other side up. Do this a couple of times. Remove and serve.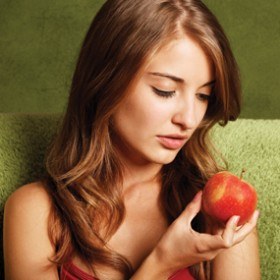 Orthorexia can make you question every bite you take.
At 13 years old, Mackenzie* was like lots of other dancers her age. Having trained in jazz, tap and ballet since age 3, she'd begun using her hard-earned technique to dazzle the judges at competitions. Yet despite all the trophies, Mackenzie had a tough time enjoying her success. She couldn't help but compare her body to her petite best friend, and she feared she might be "too curvy" to achieve her dreams of professional dancing.
Mackenzie began to fixate on healthy eating, doing tons of research on which foods were low-cal, low-fat and nutrient-rich. She obsessively kept a food journal to monitor her eating habits. But her mission to "purify" her diet didn't stop there: Mackenzie started buying only organic groceries and ate nothing but salad with balsamic vinegar at restaurants. She was always trying the newest cleanse fad, and chugging water often took the place of eating meals.
"At first, my fixation led to a very slim, toned physique, and I had more confidence in the audition room," Mackenzie says. But it was getting harder to ignore the dizzy spells she got when she stood up and how starved she felt most of the time.
Mackenzie's breaking point came at age 16, when she worked on a project that required daily 10-hour rehearsals for several weeks. "My weight dropped until I couldn't fit into any of my costumes, even with belts and safety pins," she says. "During a few concerts, I grew nauseous and couldn't muster up any energy to perform. After shows, I sometimes felt so starved that I'd end up binging."
It was then that Mackenzie realized she had an eating disorder and needed to seek treatment. Through her own research and meetings with dietitians and therapists, she eventually determined that she had orthorexia, an extreme obsession with healthy eating.
Since orthorexia is a relatively new diagnosis in the world of disordered eating, some people aren't sure what sets it apart from anorexia, or how it differs from simply being health-conscious. Here's what you need to know.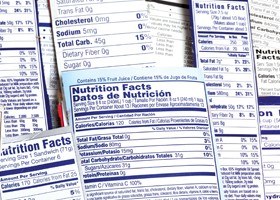 People with orthorexia tend to develop rigid rules about what elements can and cannot be present in their food.
A Losing Proposition
What is orthorexia, anyway? "People with orthorexia can become obsessive about eating the 'right' foods and trying to be perfect about what they eat," says Emily Harrison, a former Atlanta Ballet dancer and registered dietitian at the Centre for Dance Nutrition. The prefix ortho- means "straight," which is why orthorexia is the chosen term for rigid eating.
Travis Stewart, a St. Louis, MO-based licensed professional counselor, says the difference between orthorexia and anorexia has to do with your motivation for making food-related decisions. "Someone with anorexia may avoid pizza because of the calorie content, while someone with orthorexia may avoid it because the dough isn't made of whole grains," he says.
Harrison says the two biggest signs of orthorexia are when a dancer restricts her food so much that she doesn't get enough fuel or nutrients, and when someone closes herself off socially and stops going out to eat because she's unsure about the menu.
You may be thinking: Aren't dancers supposed to be nutrition-savvy? Ask any dance teacher and the answer would be a resounding "yes." The problem begins when the effects of your food choices become decidedly un-healthy. "There is nothing wrong with wanting to be in shape or healthy, but orthorexia starts when behavior becomes unusually rigid and restrictive," says Judy Scheel, who runs the Cedar Associates mental health clinic in New York. Mackenzie reached that point when she began spending more time making food plans and jotting down calories and ingredients than actually eating.
Stewart says that many orthorexics experience a snowball effect, making progressively stricter rules until they eventually eat almost nothing. "For instance, someone might start by only shopping at Whole Foods, but then they begin questioning, 'How do I know this is really organic? How do I know it's the best?' When you become orthorexic as opposed to just a health food nut, you become irrational," he says, remembering one client who ate mostly celery since it was one of the few foods that she considered "safe."
The Danger for Dancers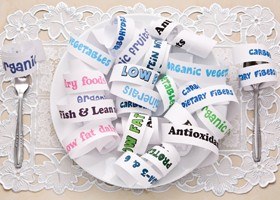 ©iStock
The risks of orthorexia are especially high for dancers. Fatigue, achy bones and muscles, lack of stamina, dizziness, fainting and a higher risk of injuries like stress fractures are just a few of many common side effects. Long-term issues can include osteoporosis, lowered metabolism, decreased muscle mass and, ironically, higher body fat percentage—all of which can drastically affect performance. "It almost becomes a sabotage of what was intended in the first place," Scheel says. "The disorder is a detriment for dancers, who are so dependent on their bodies for stamina."
Moving Toward Recovery
If you suspect you might have orthorexia, it's important that you reach out for help. The first step is talking to someone you trust, whether that's a parent, teacher or counselor. That person can then help you determine what the right course of action might be. For Mackenzie, getting help meant working with a counselor and spending six weeks in a residential treatment facility. Today, at age 19, she's in recovery and getting better every day. "I have far less fear in social settings," she says. "I'm finding the freedom to choose foods that I enjoy."
RED FLAGS
Here are the two main signs that you, or someone you care about, may be orthorexic:
➺    Your eating habits are so restrictive that they regularly prevent
you from getting the fuel and nutrients your body needs to function properly.
➺    You are so concerned about what you're eating that it keeps you from being able to eat in social situations.
For More Information
The Centre for Dance Nutrition
dancernutrition.com
National Eating Disorders Association
nationaleatingdisorders.org
*name has been changed
In the quest to become a calorie-burning machine, the promises made by popular diets may be tempting. But do these diets work? Are they safe? In the end, will they enhance or harm your performance? Any diet that severely restricts calories can impair performance and health. As a growing dancer, it's especially important to be educated about how your body works and how it gets energy from food. DS uncovers the myths and truths about four popular diets.
The Atkins Diet
Though Atkins has been around for a while, it's still a popular choice and has inspired many spin-off fad diets such as The South Beach Diet. The basic principle is fewer carbs, more protein. In theory, restricting carbs turns on the body's fat-burning mechanism, putting the body into what Dr. Atkins called "benign dietary ketosis." In simpler terms, according to Dr. Atkins, when a person eats carbohydrates found in foods such as bread, pasta and fruit, the body burns those carbs for fuel. When carbs are restricted, the body must burn fat for fuel instead.
How It Works: Proteins and fats are eaten without restriction in each of the diet's four phases, while carbs are limited to varying degrees. Once initial weight loss begins, carb intake can increase from about 20 grams per day in the first phase (3 cups of salad) to 35-40 grams per day (one bowl of cereal, or one baked potato).
The Truth: There is nothing magic about eliminating carbohydrates. On this diet, you'll likely lose weight because you'll be eating fewer calories. The Atkins diet is particularly dangerous for dancers (and all athletes). Glucose—the only chemical form of fuel that the brain and nervous system can use—is most easily provided by carb-rich foods like whole grains, cereal, pasta, potatoes, fruit and vegetables. When you don't eat enough carbohydrates, the body will use ketone bodies (partially broken down fat molecules) from fat and protein to make glucose. This is not natural. The blood will become very acidic, and the body will respond by trying to buffer the blood with calcium taken from bones and teeth. This means that bones and teeth may become brittle. In addition, your body will lose much-needed water as it tries to flush out excess protein waste, making it more difficult to stay hydrated on long dancing days.
Another side effect of a low-carb diet is that the protein you do eat can't be used for muscle repair, because it has to be used for glucose production. The result? Building muscle becomes very difficult and, in many cases, muscle will actually be torn down for glucose production. Energy levels drop, and headaches and muscle aches are common.
The Blood Type Diet
According to Peter J. D'Adamo, blood type determines a person's susceptibility to disease, which foods can be tolerated, and which cause allergic reactions. When people eat the right foods for their blood type, weight just falls off—in theory.
How It Works: Sixteen food groups are divided into three categories: highly beneficial foods, neutral foods and foods to avoid. The "avoidance" foods are supposed to "poison" the dieter's blood. For example, this diet posits that type ABs should avoid nearly every meat source including chicken, pork, veal, ground beef and buffalo.
The Truth: There are no peer-reviewed published studies that support any of the claims made by this diet. People have legitimate allergies to certain foods regardless of their blood type, but these should be determined by a licensed allergist. If you have extreme fatigue, digestive problems such as excess gas and bloating, diarrhea or constipation, see your doctor for a physical and blood work-up to determine the causes. Follow up your doctor's visit by seeing a nutritionist who can determine which foods you should consume and in what amounts.
The Cabbage Soup Diet
Anyone considering this diet is strongly encouraged to see a physician first, because it is so restrictive and dangerously low in calories.
How It Works: Two servings a day of homemade cabbage soup and other specific foods are eaten for seven days. The cabbage soup recipe makes 24 cups. Each cup has 60 calories. If you follow the plan, you may consume anywhere from 860 to 1,030 calories. This is far fewer than what dancers need for bare existence, much less to make it through a day of school and dance classes.
The Truth: Most female dancers need around 2,200–2,300 plus calories to maintain weight. Most male dancers need around 2,700–3,000 plus calories to maintain weight. If dancers eat too few calories, they will lose muscle. A healthy diet is one that balances calories taken in with calories burned.
The Zone
This diet states that eating precise combinations of protein and carbs places you in a metabolic "zone" in which fat loss becomes automatic because, theoretically, insulin production is controlled. (Insulin is the hormone responsible for depositing fat in the body.)
How It Works: Food is treated like a drug to be eaten in a controlled fashion and in precise portions. The plan is to eat three "zone friendly" meals and two snacks daily. Basically, this is another low-carb diet.
The Truth: Most dancers are not likely to be insulin-resistant, because they are active and insulin is suppressed with exercise. Moreover, insulin is necessary for keeping energy up and for promoting muscle building.
The biggest concern with these diets and the dozens of other fads out there is that you won't gain any wisdom about how to eat right. The best approach to taking care of your instrument is to balance your overall caloric intake with your dance and work-out schedule. Never eliminate a food group, and commit to achieving your goals over the long term, rather than hoping for a short-term miracle that might hurt your health and compromise your performance and your future.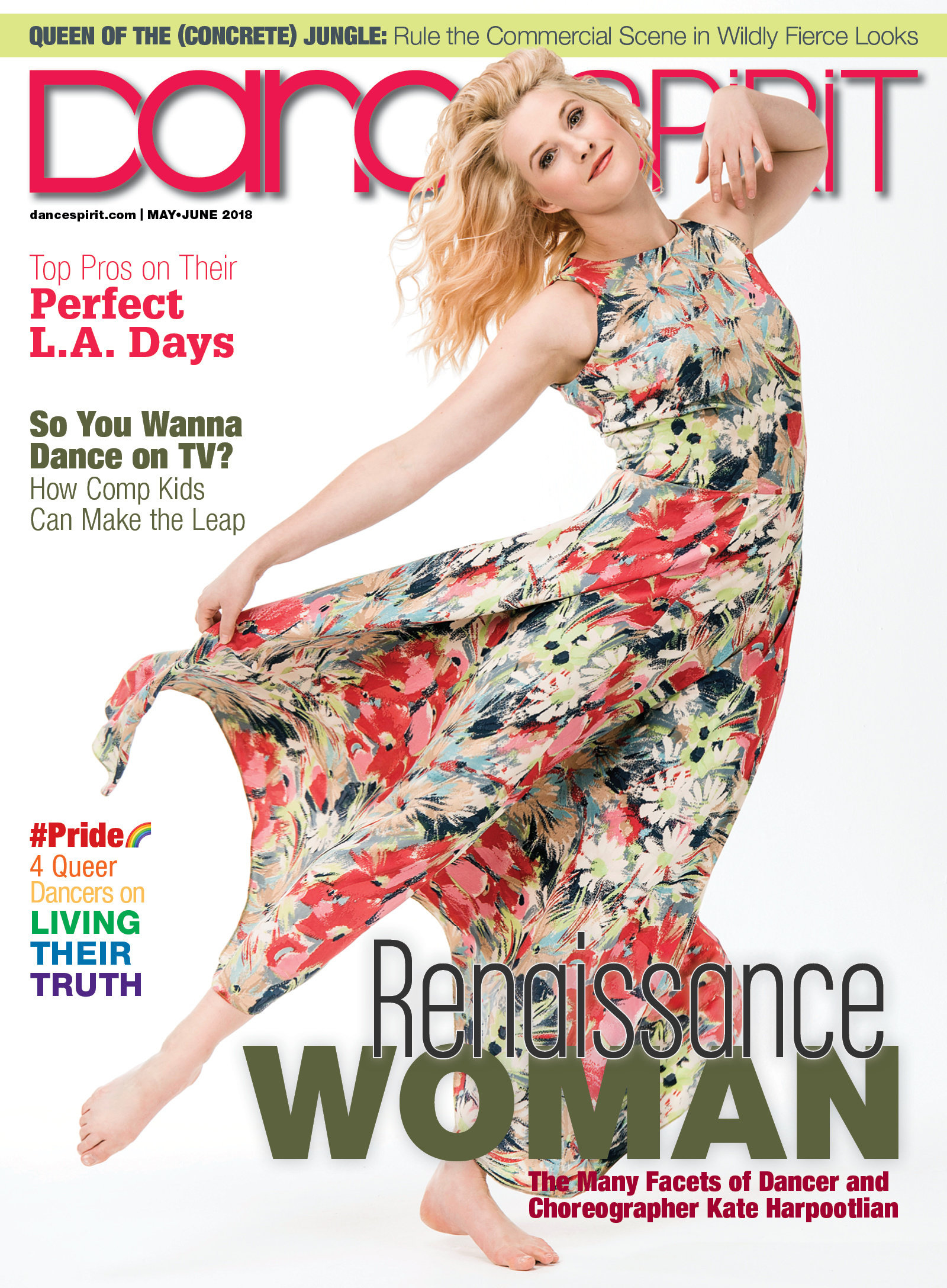 Get Dance Spirit in your inbox