Quiz
Nov. 13, 2017 11:54AM EST
The string of amazing, tiny dancers continues, and this week we have a ballroom baby for you.
Eight-year-old Charlie completely nails Patrick Swayze's hips from Dirty Dancing. While he doesn't provide much variation on the basic ballroom step that Swayze's character uses in the final scene of the movie, that doesn't stop him from performing full out. Ballroom newbs on "So You Think You Can Dance" could learn a thing or two from this kid's commitment and lack of self-consciousness.
Charlie met Alfonso Ribeiro and Witney Carson backstage at a taping of the The Queen Latifah Show, where he showed off his moves.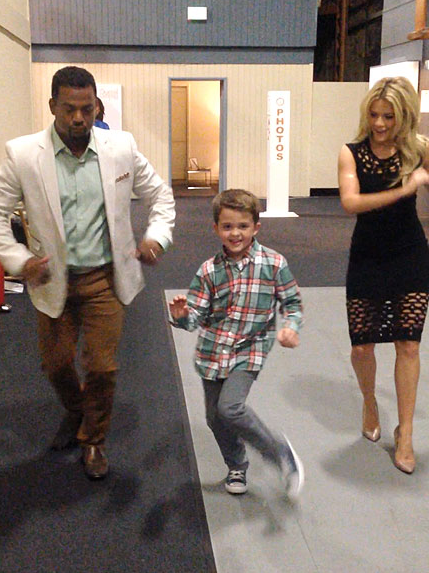 (Photo via People magazine)
If that wasn't enough cuteness, there's also a video of four-year-old Charlie performing his version of Michael Jackson's "Thriller." He's hilariously adorable and it's actually kind of amazing how much swagger he had, even as a toddler. Check it out.
Wait for it: Abigail Breslin, the hero of Little Miss Sunshine, will star as the character Baby in a TV-musical remake of the iconic 80s film Dirty Dancing.
She can act, and she can sing. And we know she can dance.
Breslin has undoubtedly polished her moves since her Sunshine days. But the ability to pull off quirky awkwardness will definitely work in her favor for the first part of Dirty Dancing, when Baby desperately wants to be cool like the ballroom instructors at her family's resort.
Now, I have mixed feelings about the idea of a remake. Tinkering with something so beloved can end terribly. Or, it can be amazing—which is, of course, what I'm pulling for since Dirty Dancing is one of my favorite movies ever. And we know it's possible to take a movie with a dance-heavy plot and turn it into an amazing musical (Hi, Hairspray!)
If you haven't seen the original Dirty Dancing, you really should. How else will you set your standards for a date WAY TOO HIGH?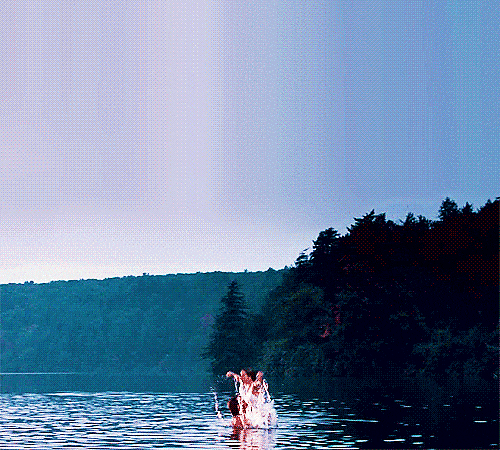 Casual.
And how else will you learn the best thing to never say when your crush finally asks you a question?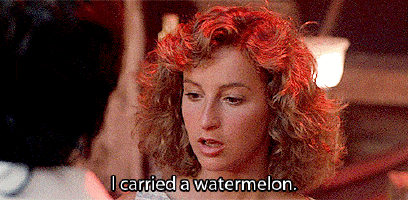 Shhhh...
Indeed. We'll fill you in as soon as we know details about the rest of cast, including who will fill Patrick Swayze's nearly untouchable shoes.
Last night's "Dancing with the Stars" was jam-packed with memorable moments: Three pairs earned perfect scores, Alexa PenaVega performed with a live snake and Hayes Grier embraced his inner John Travolta.
Famous Dances Night opened with a high-energy performance to "I Wanna Dance With Somebody" by Whitney Houston, which included nods to Flashdance (yes, water and all), Beyoncé's "Single Ladies," MC Hammer's "U Can't Touch This," Chicago and more.
Andy Grammer and Allison Holker took us back (way back) to the 1950s with their take on "Good Morning" from Singin' in the Rain. Holker choreographed the power duo's jazz piece, which had them dancing on stairs, a countertop and, yes, Couches. Straight 10s across the board.
Bindi Irwin and Derek Hough had the time of their lives recreating the iconic final routine from Dirty Dancing. The couple even worked with the original Baby, Jennifer Grey, to master The Lift and the passionate rumba steps. Irwin and Hough also received a perfect 10 from each judge.
Carlos PenaVega and Witney Carson turned up the HEAT with their oh-so-sexy rumba routine to "Pony" by Ginuwine, à la Magic Mike. Channeling Channing Tatum, PenaVega overcame his discomfort and owned the steps (that shirt tear, though!). The duo scored 38/40 and received A LOT of gratitude from all the ladies in the room.
Tamar Braxton and Valentin Chmerkovskiy SLAYED their jazz routine to Janet Jackson's "Rhythm Nation," scoring 40/40. Braxton didn't miss a beat, despite losing rehearsal time because she was sick.
At the end of the night, Paula Deen and Louis van Amstel were sent home. What did you think? Were you ready to dance along on your couch to "Good Morning," or try the Dirty Dancing lift in your living room? Let us know in the comments—and tune in next Monday for Halloween–themed routines.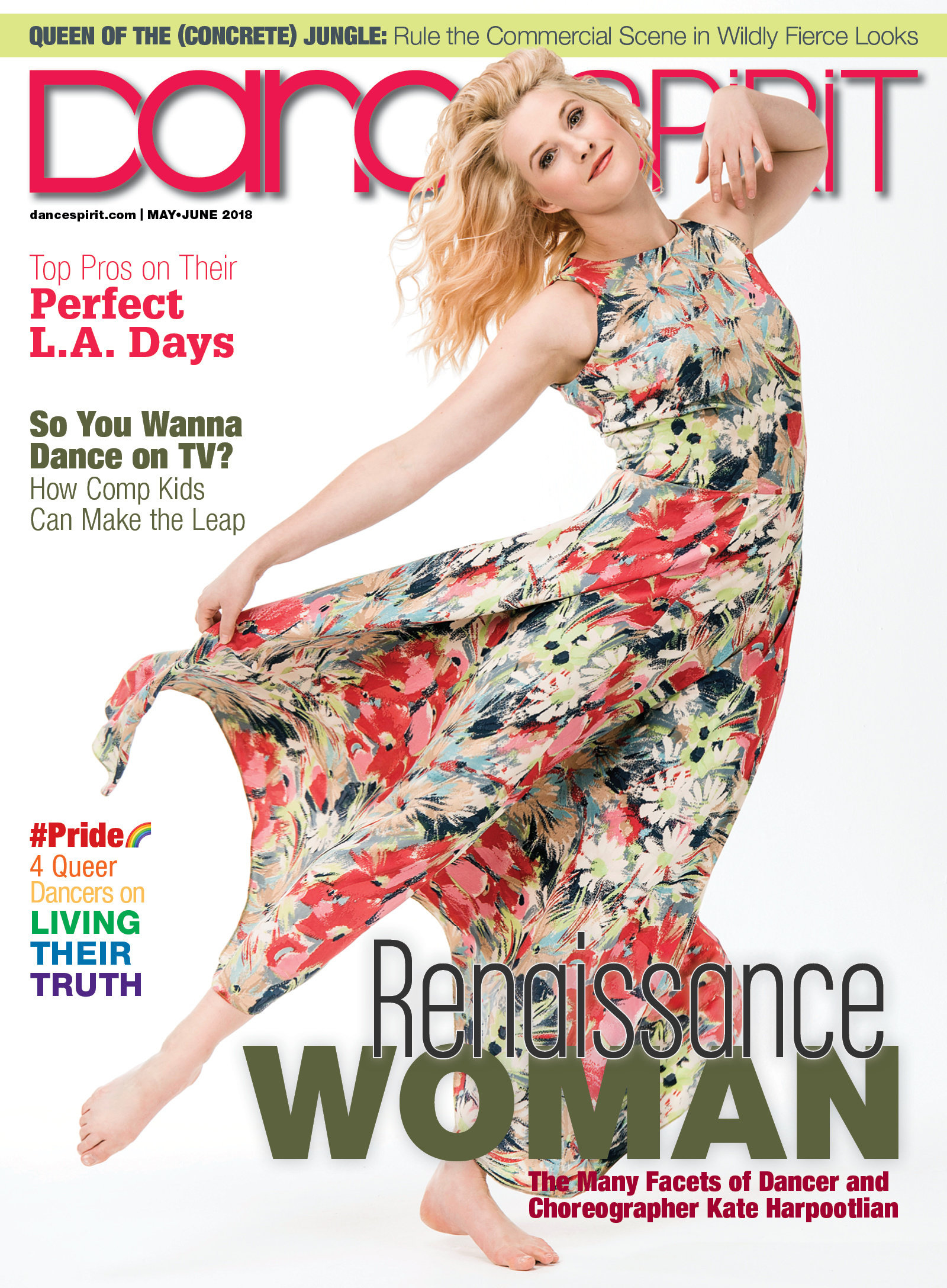 Get Dance Spirit in your inbox