At long last, our favorite day of the year has arrived: National Dance Day! Even though we know all of your lives are all dance, all the time, there's still something special about having an entire day devoted to the greatest thing ever. (And we especially love to see how everyone celebrates on social media!) If you aren't hyped yet, then you will be after watching the official 2016 National Dance Day choreo video, with some of our favorite "SYTYCD" all-stars (and Mackenzie Ziegler) leading the way. Check it out below, and make sure to tag us in all of your adventures on Instagram. Happy dancing!
It's been almost 10 years since Step Up first introduced us to Jenna Dewan—and introduced Jenna to now-hubby Channing Tatum. Basically, the pair fell in love dancing on set, which is the most romantical of all romantical things.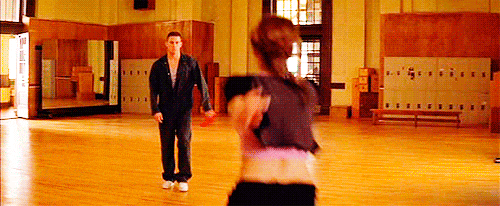 So...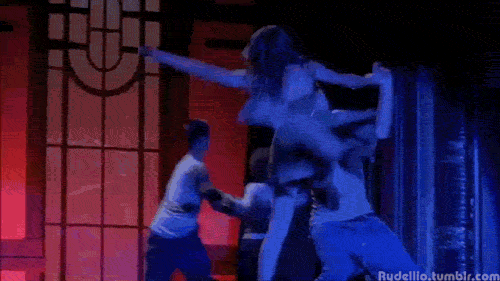 ...much...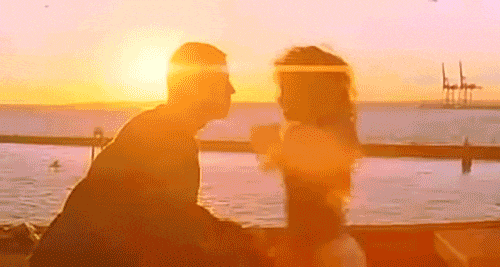 ...love.
But while Channing's moves have been on display pretty much nonstop since then (AHEM), we haven't had more than the occasional post-Step Up glimpse of Jenna's dancing skills.
Well, she's still got it, guys. And she proved just how much she's still got it at the Dizzy Feet Foundation Celebration of Dance Gala on Saturday night.
Mind you, this gala was a Nigel Lythgoe production, so it wasn't hurting for dance stars. Everybody from Joffrey Ballet's Fabrice Calmels to the Academy of Villains to Adam Shankman took the stage in support of the DFF.
But Jenna's duet with (of course) Travis Wall was an indisputable highlight. They danced to Ed Sheeran's "Make It Rain"—and by "danced," I don't mean "Travis carted Jenna around the stage for a while." I mean they did serious choreo.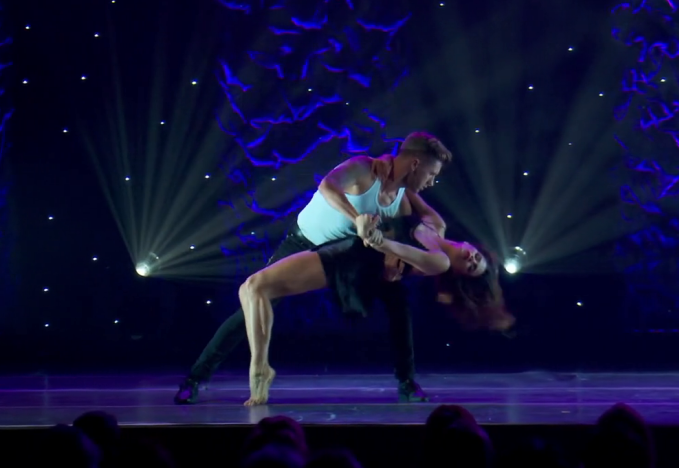 Not messing around. (screenshot via USA Today)
Enjoy a clip of the goodness below...and then pray to the dance gods that Channing and Jenna reenact the duet at next year's DFF gala. (Maybe? Please? We can dream.)
It's National Dance Day time! The annual event, launched in 2010 by Mr. Nigel Lythgoe and his Dizzy Feet Foundation, will be held on Saturday, July 26 this year.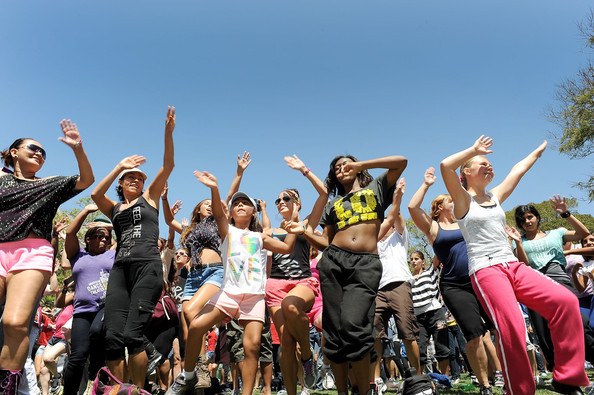 Dancers getting their groove on in L.A. at NDD 2012 (photo Valerie Macon/Getty Images North America)
As always, there are plenty of ways for you to get in on the celebrating. If you're based in or around L.A., NYC or Washington, D.C., you're in particular luck: There'll be large-scale events in each of those three locations. The flagship L.A. celebration, held in Grand Park, will run from 10 am to 3 pm and include classes in all kinds of styles, from hip hop to salsa to afro-cuban dance. In NYC, you'll be able to rock out with fellow dancers at Lincoln Center plaza beginning at 4 pm. In D.C., there'll be a series of performances and demonstrations at The Kennedy Center starting at 4 pm, celebrating the 24th anniversary of the Americans with Disabilities Act—and led by AXIS Dance Company, which is renowned for its physically integrated dance.
If you're not near one of those metropolises (metropolii?), though, no worries! There are all kinds of other dance events happening across the country. Click here for the full list.
And no matter where you are, you can always participate in NDD by learning one of the official routines and posting your video to the Dizzy Feet Facebook page. We've included the instructional videos for this year's routines below. (The advanced number features choreography by Chris Scott to Mark Ballas' hot new single "Get My Name"—not too shabby.)
Have fun celebrating, everyone!
Beginner routine
Beginner routine (seated)
Advanced routine
Jul. 27, 2012 11:45AM EST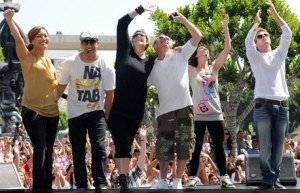 It's almost here! The dance world will celebrate the third annual National Dance Day tomorrow, July 28th, and there are all kinds of ways for dance fans to get in on the fun.
First of all: Have you learned the two official NDD routines yet? Check out the hip hop number, taught by "So You Think You Can Dance" alum Lauren Gottlieb with assists by fellow "SYTYCD"-ers Lauren Froderman and Brandon Bryant, and the Everybody Dance routine from Zumba Fitness. There's still time to upload your own videos of both routines!
West Coasters in particular have NDD options galore. From 10 am to 12 pm tomorrow, join The Dizzy Feet Foundation at Grand Park in Los Angeles for your chance to perform both the group routines with a host of fellow dancers. Then stick around for a bunch of free dance classes and performances, running until 2:30 pm.
That evening, head over to Dizzy Feet's Celebration of Dance Gala at the Dorothy Chandler Pavilion. The show will feature performances of classic "SYTYCD" routines (Mia Michael's "Bench" routine, anyone??) plus guest appearances by the likes of Alvin Ailey American Dance Theater, American Ballet Theatre and The LXD. Get your tickets here.
Are you on the other side of the country? No worries: The National Museum of Dance in Saratoga Springs, NY, is hosting its own NDD celebration on Sunday, the 29th at 2 pm. The two-hour "dance-a-thon" will be led by top instructors from all over. To cap things off, there'll be a hot ballroom performance by Ricardo Sophin and Iraida Volodina, who've appeared on "Dancing with the Stars."
There are all kinds of local events going on, too. Poke around to see what's happening in your neck of the woods—or throw your own NDD party!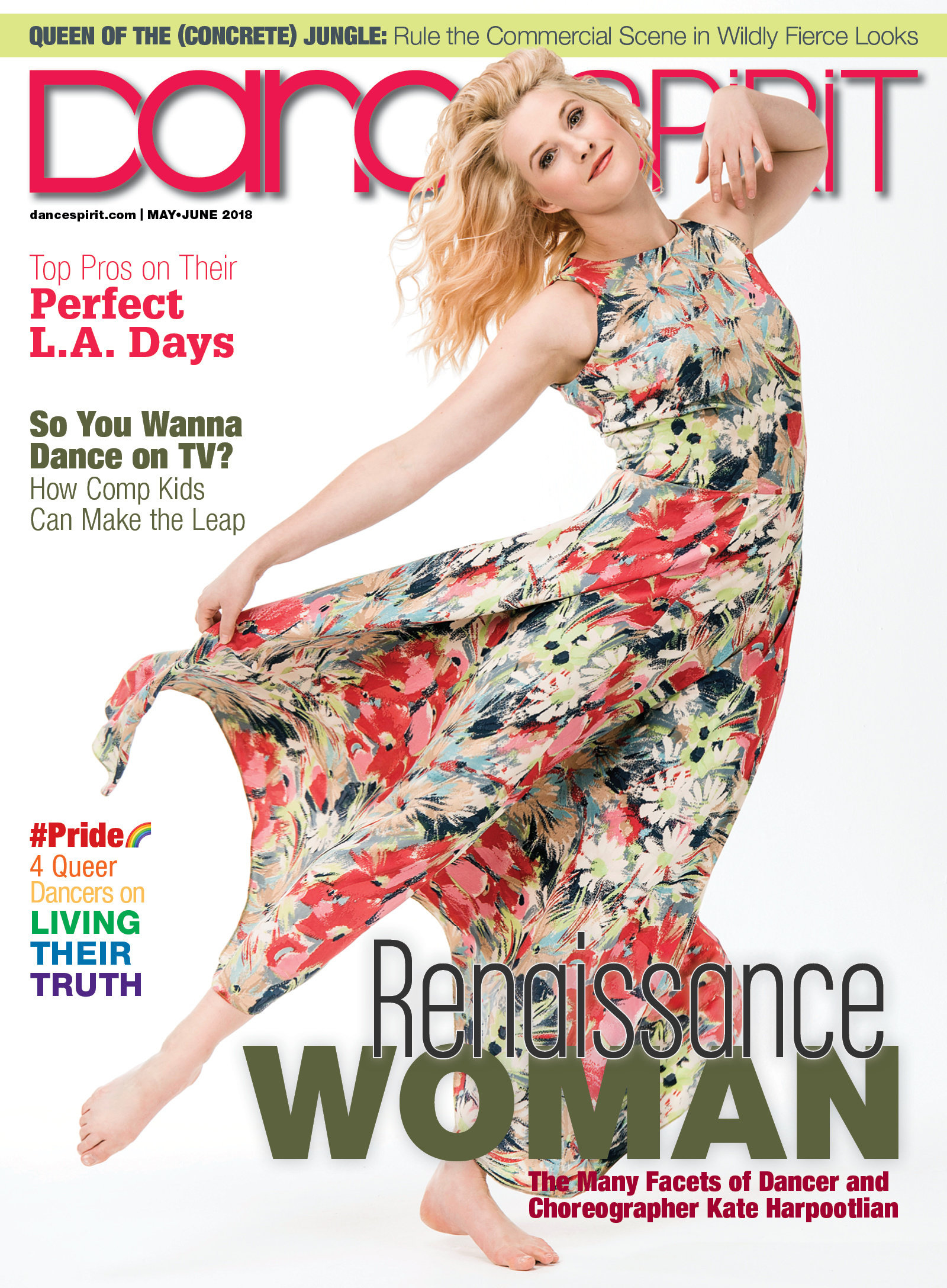 Get Dance Spirit in your inbox