Bronze medalist Kaetlyn Osmond skating her "Black Swan" long program (screenshot via YouTube)
Once upon a time (until the 2014 Winter Olympics in Sochi concluded, to be exact), figure skaters had to compete to music without words. Before this rule change, a skater faced an automatic point deduction if the music even hinted at vocals. Understandably, there were *a lot* of Olympic programs skated to classical music, and you'd tend to hear the same music selections over and over and over.
Keep reading...
Show less
The Russians are coming! The Russians are coming!
Actually, they're already here: Moscow's famous Bolshoi Ballet has arrived in NYC for more than two weeks of performances.
"Bolshoi" literally translates to "big"—which is perfect, because this company doesn't do anything small. They've brought three huge productions with them to the Big Apple: classics Swan Lake and Don Quixote, and an over-the-top man-candy festival known as Spartacus.
It's a chance for New Yorkers to see ginormous stars, especially the world-renowned Svetlana Zakharova.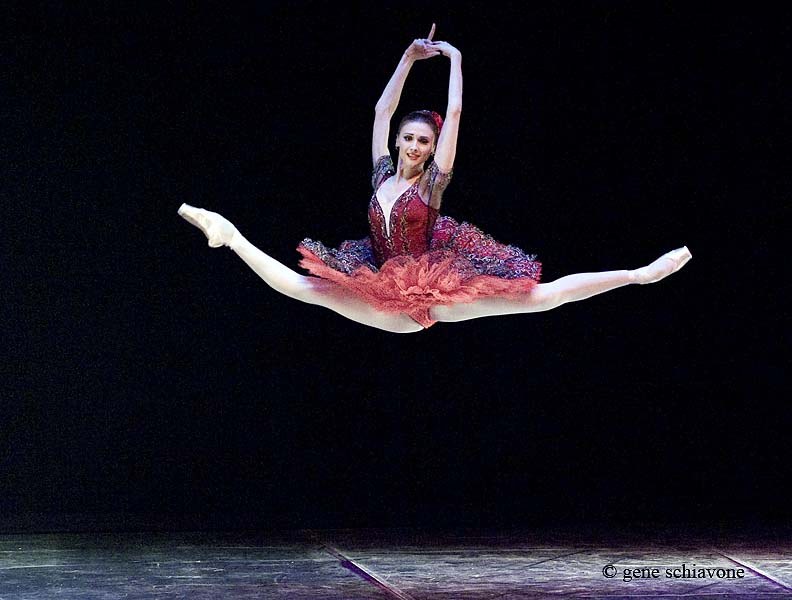 Zakharova being her usual unreal self in Don Quixote (photo by Gene Schiavone)
We'll also finally witness Zakharova's much-talked-about partnership with David Hallberg, the American Ballet Theatre star who's made the Bolshoi his second home.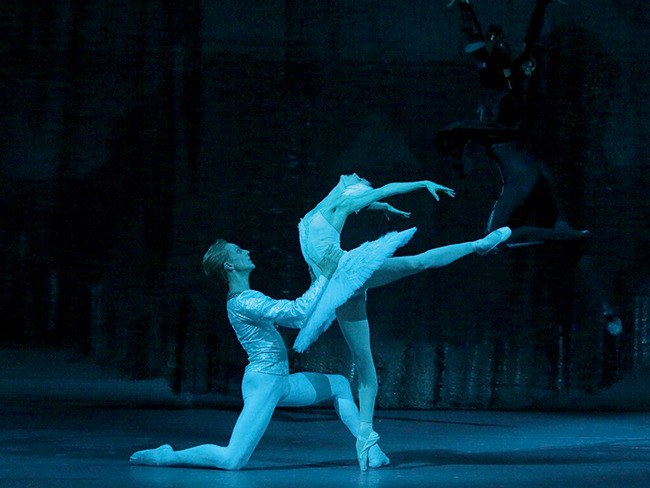 High drama: Hallberg and Zakharova in Swan Lake (photo by Damir Yusupov)
And we'll get a good look at up-and-comers like gorgeous Olga Smirnova, who at just 22 has already earned thousands of rabidly devoted fans.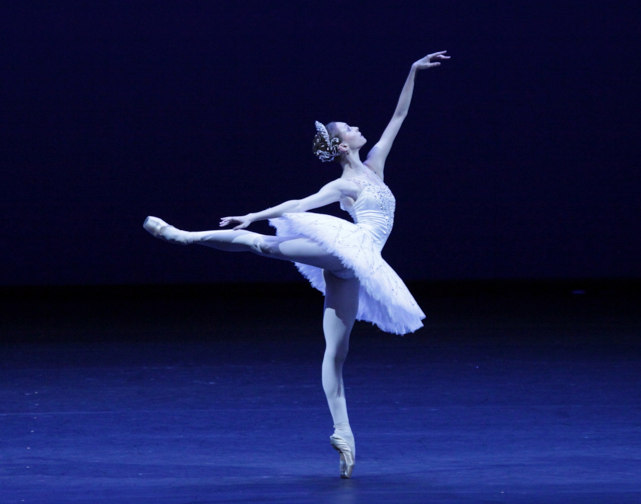 Classical perfection: Smirnova in "Diamonds" from Jewels (photo by Damir Yusupov)
Time for some real talk: The past couple of years haven't been so great for the Bolshoi. Early in 2013,  director Sergei Filin was attacked by a masked man who threw acid on his face, leaving Filin nearly blind. The resulting investigation revealed a lot of disturbing—sometimes downright scary—information about Bolshoi politics.
But Filin, who after many surgeries has regained some of his eyesight, is back at the Bolshoi's helm. (He was even a judge at the Youth America Grand Prix finals this spring.) And it's a good sign that most of the press the group has been getting recently concerns dancing, rather than scandal. Here's hoping that the company's ugliest moments are past—so we can get back to obsessing about its truly fantastic artists.
The Bolshoi Ballet performs through July 27 at Lincoln Center. Click here to learn more!
Oct. 16, 2013 12:30PM EST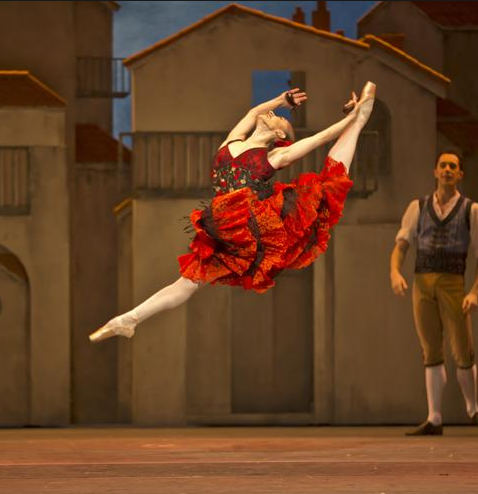 Olé! The Royal's Marianela Nuñez as Kitri in Acosta's "Don Quixote" (photo Emma Kauldhar/ROH)
Can we talk about how amazing this ballet (and, as of late, Broadway) broadcast trend is? You may not be able to travel to Moscow, or New York, or London, but hey, no worries: Now you can see great performances by companies from around the world in the comfort of your local movie theater—and all for the price of a movie ticket. It's kind of mind-boggling.
The Royal Ballet's broadcast series, which has been popular with British audiences for a while now, has finally made its way across the pond. Presented by Fathom Events, U.S. Royal Ballet broadcasts will include Alice's Adventures in Wonderland (November 19) and The Nutcracker (December 17). But the fun kicks off tonight with the company's spicy new production of Don Quixote, staged by Cuban superstar Carlos Acosta.
The broadcast airs at 7 pm local time in theaters across America. Wondering which cinemas near you are participating? Click here for details and tickets.
Jan. 15, 2013 11:50AM EST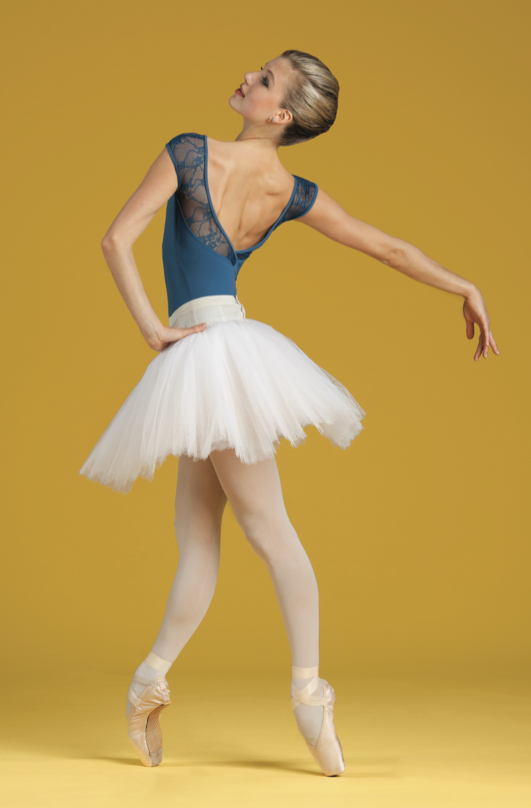 We always knew Keenan Kampa was going places—literally and figuratively. The gorgeous ballet dancer, who graced our March 2012 cover, is one of the few American alums of St. Petersburg's prestigious Vaganova Academy, the feeder school for the world-famous Maryinsky Ballet. After wowing Beantown audiences during a stint at Boston Ballet, Keenan joined the Maryinsky last year, and she's already one of the company's rising stars. Talk about a ballet jet-setter!
And Keenan's getting the opportunity of a lifetime tomorrow night, when she'll dance her first Kitri in the Maryinsky's Don Quixote. (Her big break is an even bigger deal at the super-hierarchical Maryinsky, where corps members like Keenan rarely get shots at leading roles.)
Congratulations, Keenan—and merde for tomorrow!
Oct. 31, 2012 09:30AM EST
Feel like playing a little dress-up this Halloween? Why not try one of the fantastical tutus below on for size?
Well, OK—maybe you can't quite try them on. But now you can view them, plus many more, on Google Art Project, which has made the National Ballet of Canada one of its 180+ partners. The project has added tutus worn by some of Canada's most famous ballerinas, plus imaginative tutus by Canadian fashion designers, to its gallery. There are images of everything from iconic Don Quixote and Giselle looks to tutus made out of pointe shoes. It's pretty neat.
Check out our favorites below, and click here to see the full collection.
[portfolio_slideshow nowrap=0 thumbs=true timeout=4000 showtitles=true showcaps=true showdesc=true]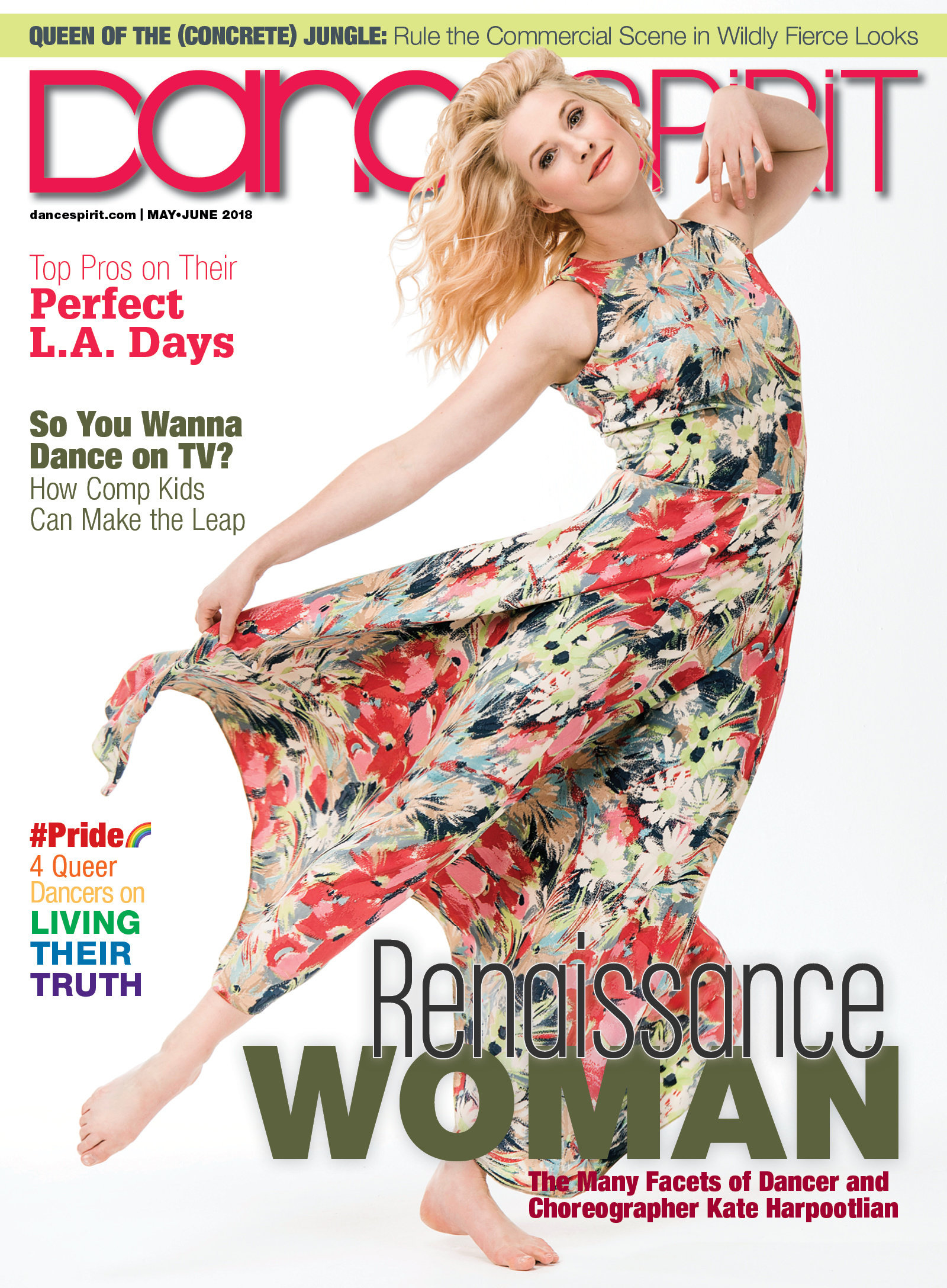 Get Dance Spirit in your inbox