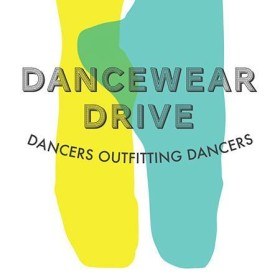 Dancers are pretty awesome—especially when they go above and beyond to make this world a better place. Remember Katarina, from Texas, who started a pointe shoe recycling program to keep old shoes out of landfills? How about Georgia, who helped establish a series of dance classes for kids in Florida? Now, there's a new name to add to our Young Dancers Who Rock list: Sidney Fitzgerald.
Sidney, who's 13 and trains at the Los Angeles Ballet School, started Dancewear Drive, a program that takes gently worn (or new!) dancewear and donates it to students in need. I caught up with Sidney to find out more.
Dance Spirit: What inspired you to start your project?
Sidney Fitzgerald: Last fall, my mom and I were joking about how quickly I was growing out of my dancewear—and how often we needed to shop. Most of my too-small leotards are still in great shape. I felt bad throwing them away—and I knew that my friends all had the same problem.
Around the same time, I started volunteering at the Hope Street Family Center in downtown L.A., assisting my teacher and former L.A. Ballet principal Allynne Noelle, who was teaching class there. I realized that the kids at Hope Street could really use the gently-worn dancewear. Allynne and I talked to the manager of Hope Street and arranged for the center to be the first beneficiary of Dancewear Drive.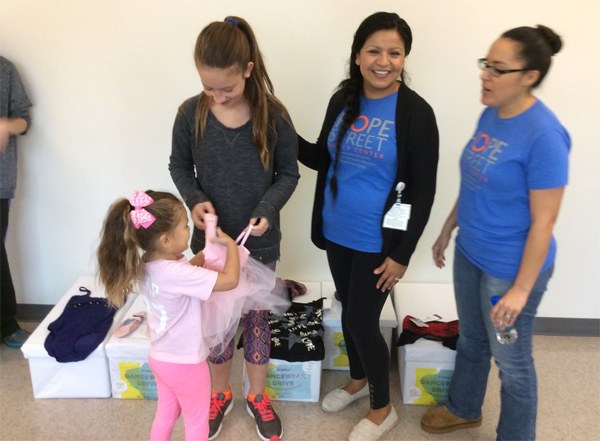 Sidney donating a new outfit to a baby ballerina at Hope Street Family Center (via danceweardrive.org)
DS: What happened next?
SF: I put out bins at three collection sites: my ballet studio, my school and a dance store in L.A. Then we got really lucky: Discount Dance heard about my project and sent a bunch of boxes of dancewear they couldn't sell. That's when I had the idea to launch a delegate program, allowing dancers from all over the country to start collecting for beneficiaries in their neighborhoods.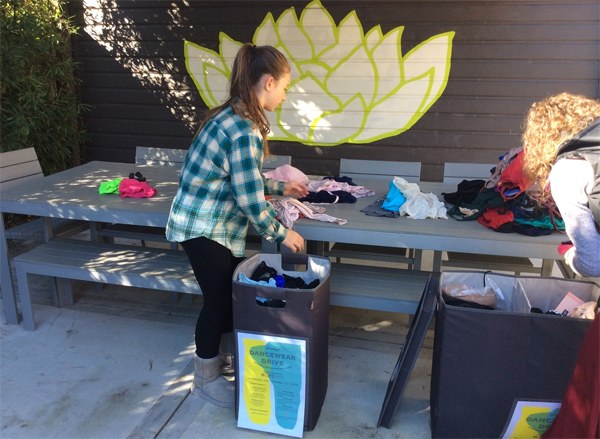 Sidney hard at work (via danceweardrive.org)
DS: How can others get involved?
SF: If you're 13 or older, you can be a delegate. Go to Dancewear Drive's website, click the "Programs" tab and apply to be a delegate. Then, Dancewear Drive will help you find a beneficiary for the collected dancewear—or you can suggest your own. If you can't get a collection bin yourself, I can ship them to you—along with the logo for the bins. Of course, getting all the materials (and shipping them!) does cost money, so Dancewear Drive also accepts donations.
Want to help? Check out Dancewear Drive's Facebook, visit danceweardrive.org or email info@danceweardrive.org for more info.
This time of year, it's easy to get caught up in it all—the holiday parties, the shopping, the baking, the caroling, the Nutcrackering...
But one dance studio didn't let the holiday hustle and bustle distract them from what's really important: giving back to the community. Variations Dance Studio in Auburn, AL embodied the true spirit of the season by donating over 300 dance costumes to Children's Hospital in Birmingham. Each ballerina included a personalized note with her costume, signed as her character title from The Nutcracker.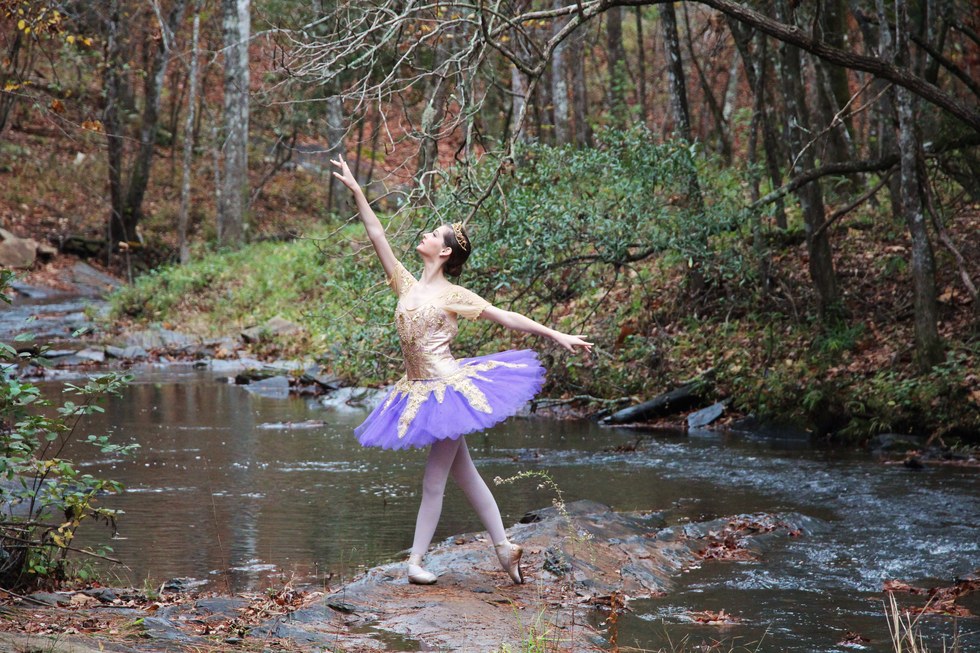 Imagine a little girl receiving this costume (modeled by Christy Evans of Variations Dance Studio) from the Sugar Plum Fairy herself! (photo by Stacy Young)
It really warms the heart...doesn't it? So as you sort through your holiday gifts today, consider setting one aside for donation. You may find that giving it away feels twice as good as receiving it in the first place.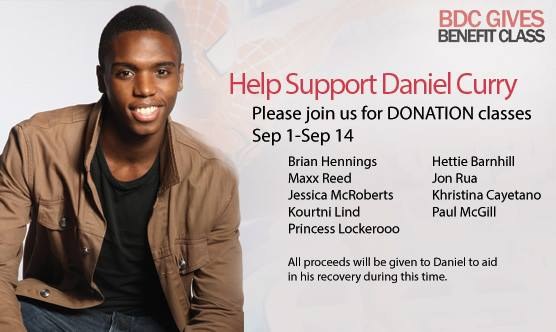 Last month, former Broadway Dance Center teacher Daniel Curry was seriously hurt during a performance of Broadway's Spider-man: Turn Off the Dark. Curry, a swing in the show, severely injured his foot and had to be taken to the hospital. The performance was canceled.
Anyone who knows the NYC dance community won't be surprised to learn that Curry's fellow teachers and dancers at BDC have come together to support the injured dancer. The teachers listed below will be donating the proceeds from their classes to help aid their friend's recovery. And the best part? You can help out, too! All you have to do is attend one of the classes—it's a win-win for everyone!
Maxx Reed
Int Adv URBAN FUSION
Wed, 9-10:30 pm
Sep 4
Int Adv URBAN FUSION
Fri, 9-10:30 pm
Sep 6
All Levels Singer's Dance Class
Sat, 6-7:30 pm
Sep 7
Khristina Cayetano
Int Adv STREET JAZZ/ INFUSED WAACKING
Sat, 7:30 pm -9
Sep 7
Int Adv CONTEMPORARY
Mon, 4:30-6 pm
Sep 9
Paul McGill
Int Adv CONTEMPORARY
Wed, 4:30-6 pm
Sep 11
All Levels WAACKING
Sat, 7:30-9 pm
Sep 14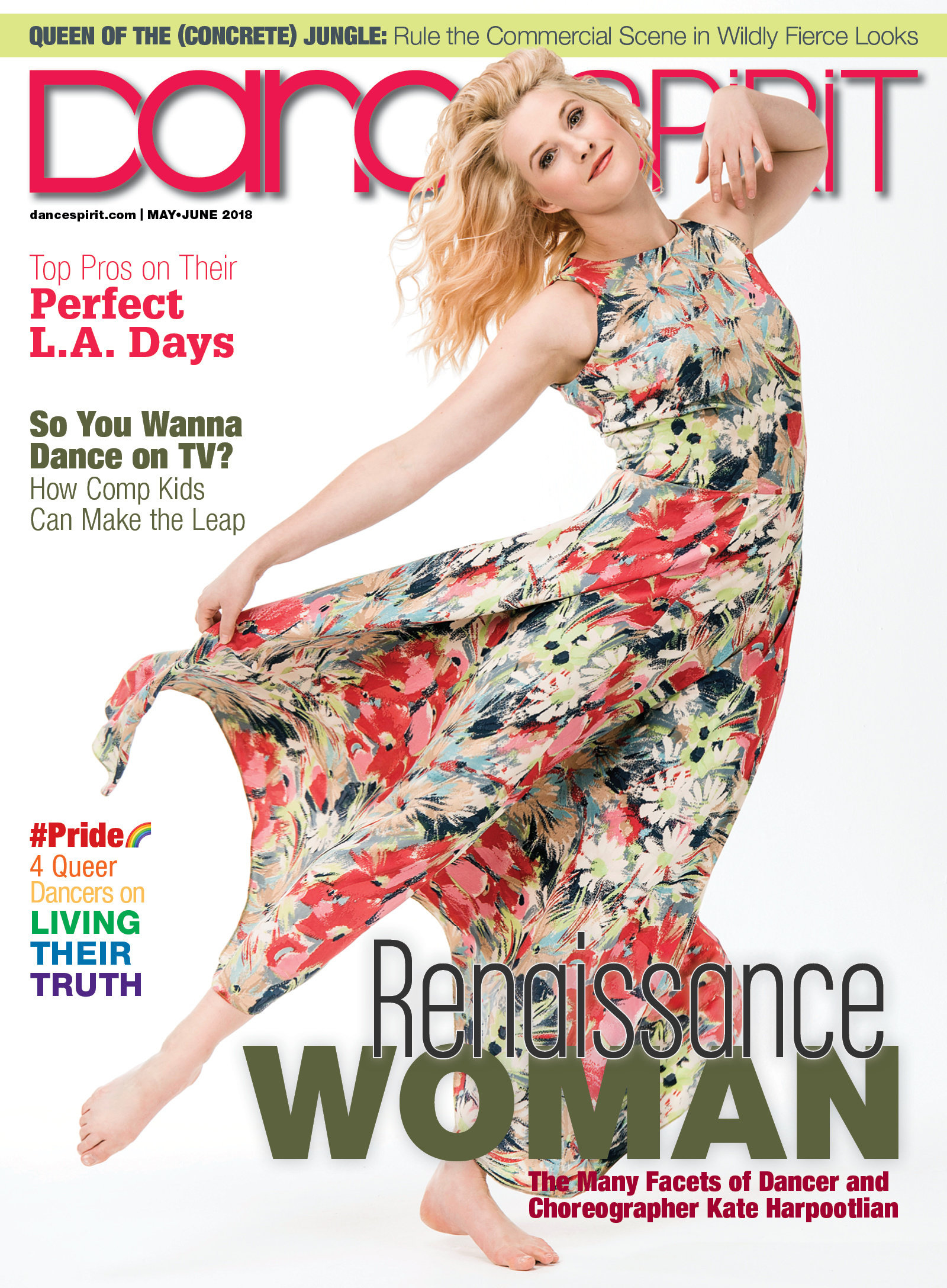 Get Dance Spirit in your inbox