Sep. 18, 2012 11:10AM EST
Today is the day! Before long we'll crown our two (two!) "So You Think You Can Dance" champions! We'll know who'll be on our December cover! It's finally happening! I'm so excited that I overdid it a little on the caffeine this morning!
But really: This should be a fantastic finale episode, right? And DS editor in chief Alison Feller and managing editor Rachel Zar will be there in person to see how it all goes down. Follow us on Twitter to catch their tweets from L.A. tonight during the show!
In honor of the fantastic four finalists, I thought I'd round up my top four routines from this season. Then I started browsing and discovered I couldn't, just couldn't, stop at four. So, without further ado, here are my top seven routines:
-Eliana and Alex—contemporary by Stacey Tookey. I mean, when they paired these two technical powerhouses, we knew something magical was going to happen. Did we know it'd be this magical? Nuh uh. Bravo, guys.
-Eliana and Chehon—ballet by Marat Daukayev. Two very classy ballet dancers doing some very classical ballet? YES PLEASE.
-Chehon and Kathryn—contemporary by Tyce Diorio. Tyce's stuff is generally far too cheesalicious for me. But Chehon's emotional connection to this "suitcase" piece made what could have been a bit melodramatic feel honest.
-Tiffany and Brandon—disco by Doriana Sanchez. Any time there's a Doriana Sanchez disco on the lineup, you know you're in for a good time. This particular routine takes everything that's awesome about Tiffany and turns it up to top volume. And those insane PANTS! Love, love, love.
-Tiffany and George—contemporary by Sonya Tayeh. (George! I miss George.) A beautiful, heartfelt routine with a bit of Sonya quirkiness to stop it short of saccharine.
-Tiffany and Cyrus—lyrical hip hop by Tessandra Chavez. Clean, musical, hard-hitting, passionate—it's reminiscent of Chelsea and Mark's showstopping "Bleeding Love" routine from Season 4. And that is high praise right there, people.
-Cyrus's Top 4 solo. OK, yes, it's not a routine. But when it comes down to it, "SYTYCD" choreography doesn't really mesh with Cyrus' unique skills. Only when he's doing his own thing can you see just what a BEAST this boy is.
Well look at that. Going into this, I thought I was an Eliana girl all the way—and who ends up on top of my roundup? Tiffany! Just one of many signs that this contest could still go in any direction—which is just one of many reasons I can't wait for tonight. Another reason? Three words: Carly. Rae. Jepsen.
Tune in tomorrow for our recap of what promises to be an epic finale!
Popular
Aug. 10, 2012 03:37PM EST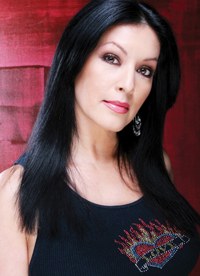 You probably know Doriana Sanchez as the force behind the high-energy disco routines on "So You Think You Can Dance" and the creator, director and choreographer of Cher's Living Proof tour. But those are only two entries on her impressive resumé. Sanchez began studying ballroom at age 3 with her father, Frank, a master ballroom teacher, and later trained in various styles with Pat Jackson in San Luis Obispo, CA. After performing in Las Vegas and in various movies (
Dirty Dancing
!), Sanchez began choreographing. She went on to make dances for music legends including Shakira, Peter Gabriel and Jane's Addiction.
Sanchez had to undergo major brain surgery in 2011, but not even the removal of a large tumor could stop her from making a routine for the season finale of "SYTYCD." Now recovered, Sanchez is choreographing worldwide. —Gretchen Schmid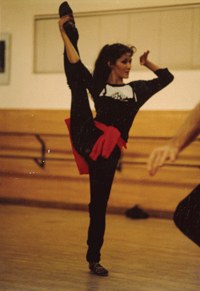 Doriana as a young dancer
Dearest Doriana (young girl self),
As a third-generation dancer, you have lived, breathed and loved dance your entire life. I'm proud you're working so hard in every class and every rehearsal.
In your small town, people don't really "get" what dance is, but you have been blessed to be able to study with the amazing Pat Jackson, who is giving you brilliant training, and your father, who is teaching you everything about partnering and the art and discipline of dance.
To make sure you're on the right path, here's some advice: Don't ever be afraid to try new things. Work hard, be on time, be professional, be humble. Respect your teachers, choreographers and directors—even when you're frustrated. And be sure to take care of your body. Don't party too much. Your health is more important.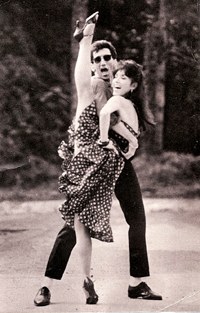 Doriana in Dirty Dancing
As a Latina, it will sometimes be a struggle for you to get hired. You will have to work harder than everyone else to prove a point. You will dance on some of the world's biggest—and smallest—stages. No matter what the job is, do your best. Don't judge it, just do it.
My final pieces of advice? Have no regrets—and never give up! All of your experiences will help you grow as a person and an artist. When you're older and have to endure 18 hours of microscopic brain surgery to remove a massive tumor, your discipline and commitment to movement will save your life. Two days after surgery, you will get up and do pliés in the hallway of the hospital.
Keep dancing…and then dance some more!
Love and gratitude,
Doriana (big girl self)
Jul. 05, 2012 01:18PM EST
We celebrated the nation's birthday yesterday, and DS is about to turn 15 (more on that in our September issue), but there's another big birthday happening this year: Dirty Dancing was released 25 years ago this summer!
To honor everyone's favorite '80s-tastic dance film about the '60s, I've compiled a bunch of fun Dirty Dancing facts. Did you know that...
...Val Kilmer was initially offered the role of Johnny, and Sarah Jessica Parker auditioned for the role of Baby?
...many members of the cast have serious dance and theater cred? Kelly Bishop (Marjorie Houseman) originated the role of Sheila in A Chorus Line; Jerry Orbach (Dr. Jake Houseman) started out in Broadway musicals; Jennifer Grey (Frances "Baby" Houseman) is the daughter of Tony- and Oscar-winner Joel Grey; and Patrick Swayze (Johnny Castle) studied at the Joffrey Ballet School and was a replacement Danny Zuko in Grease on Broadway.
...Swayze co-wrote and performed the song "She's Like The Wind"?
...choreographer extraordinaire Doriana Sanchez danced in the film? (Look for her "Letter to My Teenage Self" in our September issue!)
...Swayze really didn't like the line "Nobody puts Baby in the corner"? The director, Emile Ardolino, had to sweet-talk him into saying it.
...rehearsals for the movie always devolved into giant dance parties involving almost every cast member, non-dancers included?
And because it's just necessary, I'll leave you with Johnny and Baby having the "time of their lives." Happy 25th, Dirty Dancing!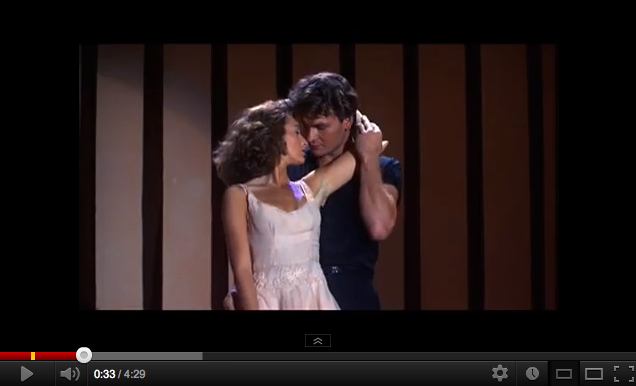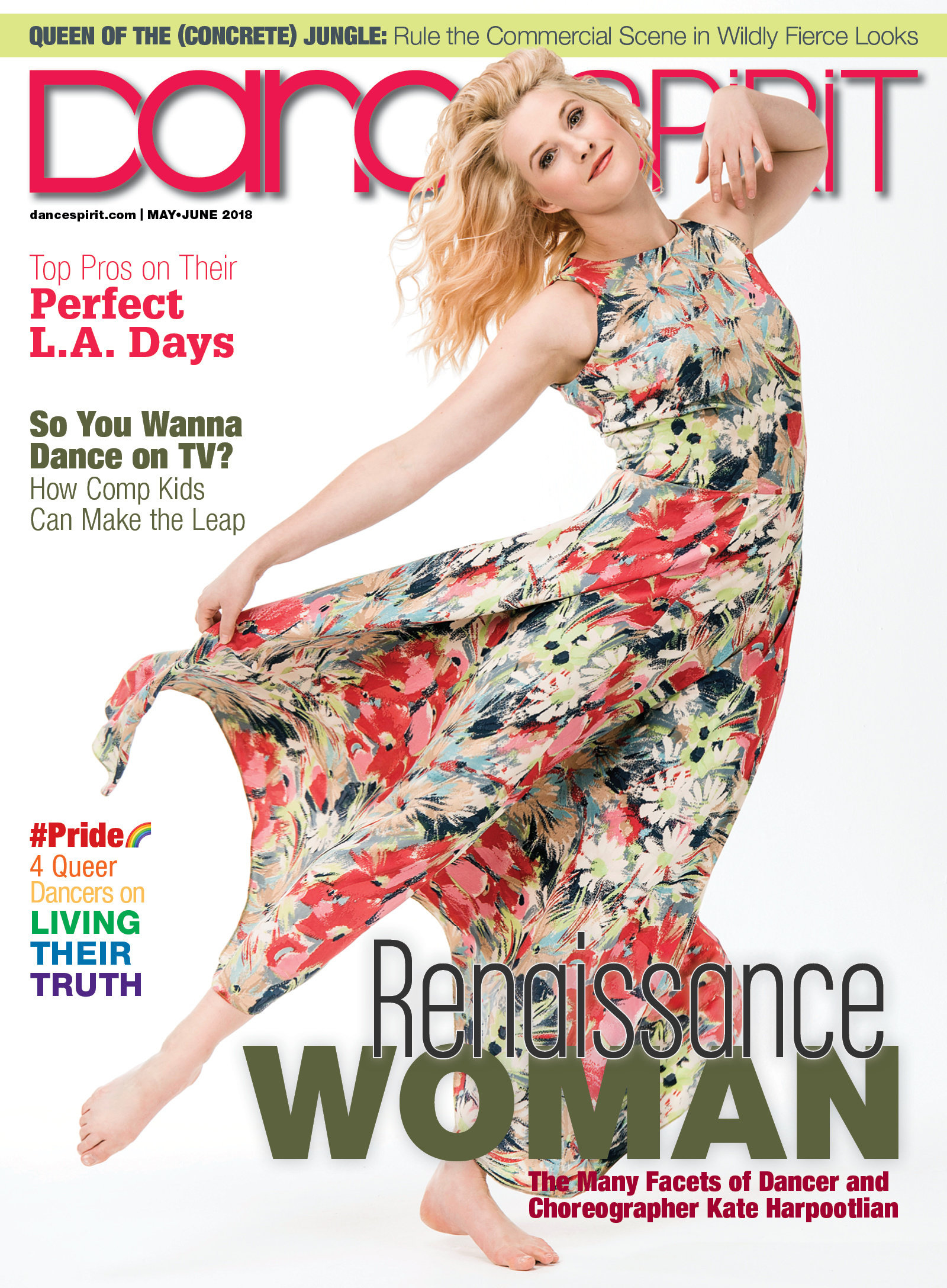 Get Dance Spirit in your inbox