It's been a heck of a year for dance on the interwebs. Since it's about to be 2015, it's time to sum up the last 12 months with a good old fashioned "Best Of" list. So without further ado, here are the top dance videos of 2014.
15. Keone Madrid's turnip tribute. It was a pretty close call between this one and the more serious, tug-at-your-heartstrings video that he and wife Mari created together back in January. But while almost anyone can make a dance about romance, only a true pro can make vegetables appealing.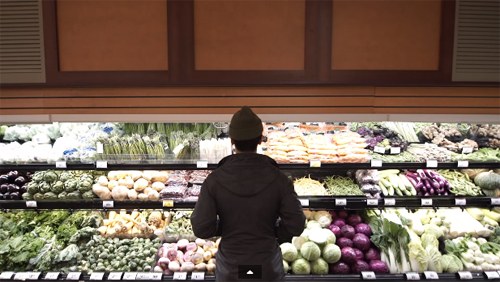 14. Glen Keane's Duet. If this animated short doesn't make you tear up even just a teeny, tiny, little bit, consider yourself a heartless monster.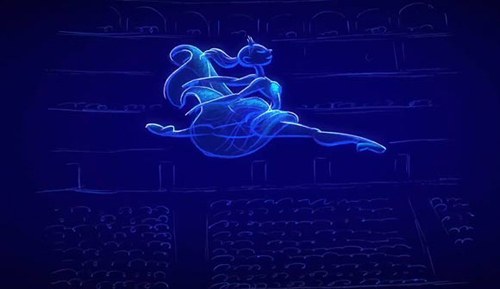 13. Cloud's musical theater spectacular. It's like "The Office" meets "Glee" meets the Microsoft Surface Pro commercial. And Danny DeVito is everything.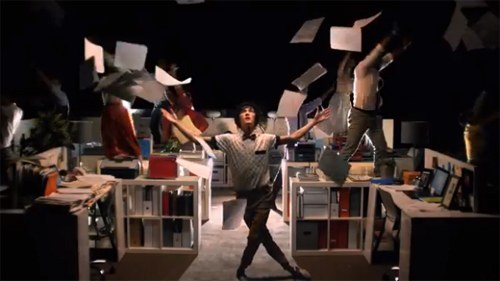 12. Emily Kikta's ode to an empty apartment. Four New York City Ballet dancers + a gorgeous score + unique camera angles = internet sensation.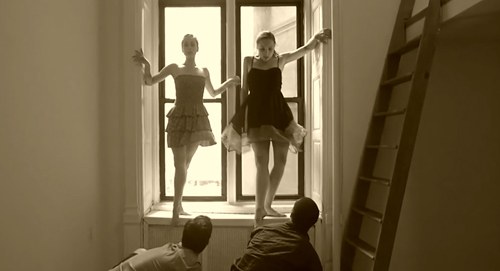 11. Michael Jackson and Justin Timberlake's "Love Never Felt So Good." It should've been called, "Love Never Looked So Good When You Put So Many Dancers Together in One Amazing Video."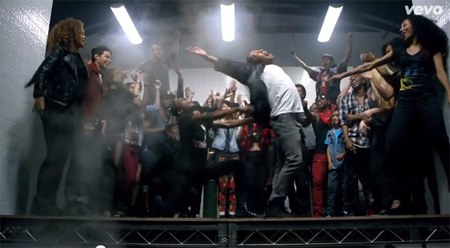 10. The Company's second-place routine at VIBE. This is the perfectly synchronized hip-hop piece that took over your Facebook news feed back in May—and if you watch it again, you'll see it really is that good.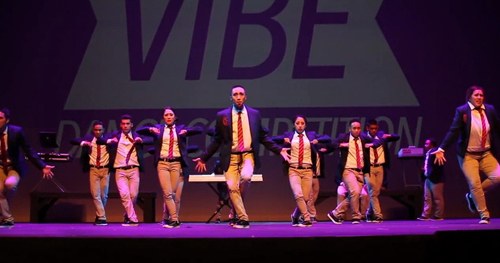 9. "The A–Z of Dance." Directed by Jacob Sutton—and highlighting 26 fabulous dance styles—this special project for Diesel and i-D will hold a special place in our hearts for years to come.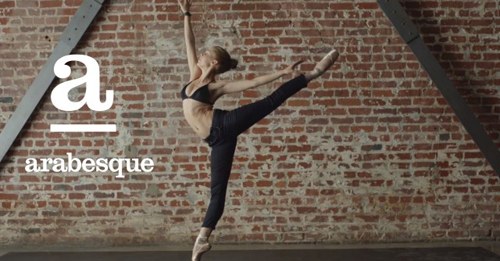 8. Kyle Hanagami's #BoomClap. You know we love Kyle Hanagami. And when he comes up with a great choreographic concept for a hit song, you've got yourself a little piece of YouTube gold.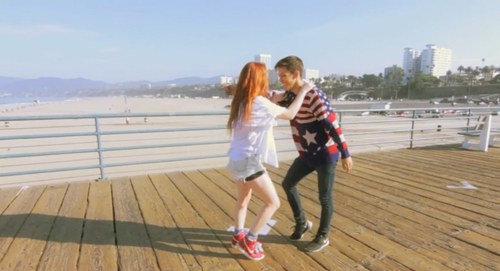 7. Taylor Swift's "Shake It Off." So cute. So fun. If only Taylor Hatala were in it...amirite?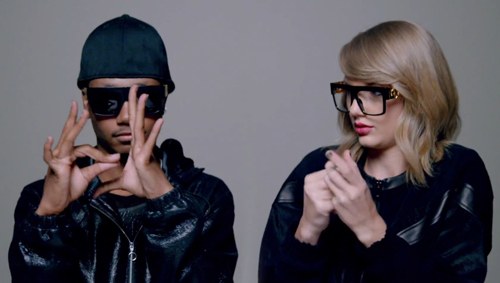 6. The "Flawless" tappers. Chloé Arnold and her Syncopated Ladies had a pretty huge year. And while this isn't the video that started it all...it's pretty darn great.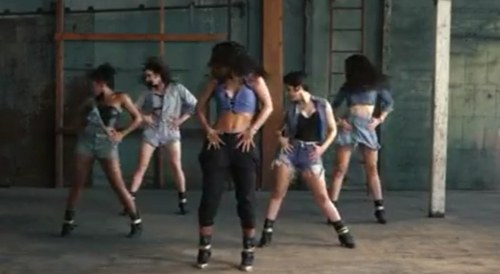 5. The Australian Ballet's pointe shoe prep. Sure, pointe shoes are beautiful. But it's nice to see dancers beating the poop out of 'em once in a while.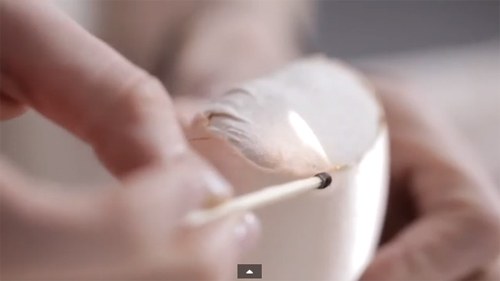 4. Sia's "Chandelier." Yeah, yeah, yeah—everybody knows this one was great. Maddie Z's a pro. There's really nothing left to say.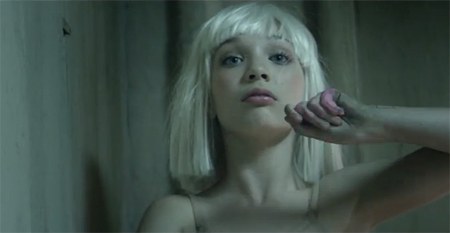 3. The fabulously heeled Yanis Marshall. He even got a shout out from Beyoncé. #werk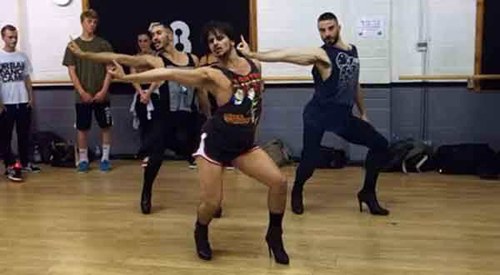 2. Carrie Underwood's "Something in the Water." It's game over when Shaping Sound Dance Company's in your video.
1. Taylor Hatala. If you haven't seen this 11-year-old, who broke the internet in September, welcome back to Earth. No matter how many times you watch her renditions of "Anaconda" (or "All About That Bass" or "Shake It Off"), they just get better and better. And the world agrees—many of her videos are past the 10 million viewer mark.
Happy New Year, dancers!
In July, we told you about animator Glen Keane's masterpiece, Duet, which brought 10,555 drawings of two dancers to life in a mesmerizing pas de deux. Needless to say, we're still in a bit of a trance.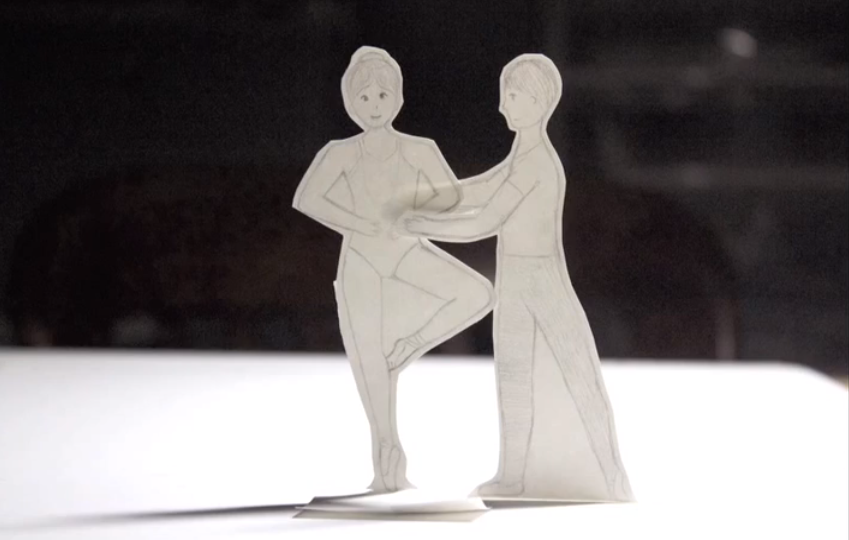 #teamwork
Today, we'd like to introduce you to the work of another dance animator in-the-making. Christina Yee's Galatea tells the story of a ballerina sketch that quite literally climbs off the page to dance. At first, the paper ballerina is delighted to discover she can move, but after a series of fouetté turns goes awry (been there!), she realizes that dancing may be more fun with a partner. Cue paper ballerino—and assisted pirouettes for days.
Galatea was posted by Press Pass TV, an organization that educates youth about media arts as a form of empowerment (yay arts!). It may not be quite as complex as Duet, but its simplicity is part of what makes it so charming. And who knows, maybe if this young animator keeps at it, she'll be following in the footsteps of Mr. Keane one day.
Without further a do, Galatea:
Believe it or not, I'm not gonna gush about my love of animation dance today (as much as I would love to bombard you with a plethora of Marquese Scott videos). Instead, I want to talk about something equally mind-blowing: animated dance.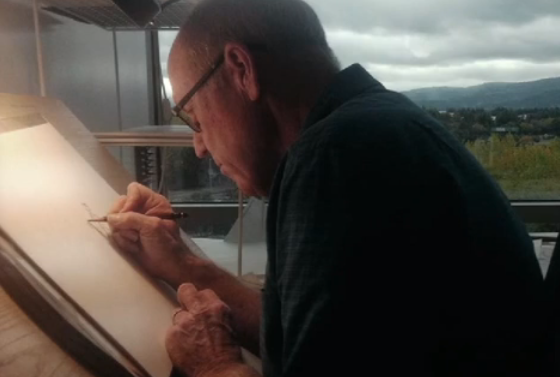 Artist and animator Glen Keane worked with Disney for 38 years; he's the mastermind behind beloved characters such as Aladdin, Ariel, the Beast, Pocahontas, Tarzan and Rapunzel. Since leaving Disney in 2012, Keane has been working on a new project: an animated short for Google Advanced Technology and Projects' Spotlight Stories. 
Duet, Keane's short and the third story in Google's series, follows the lives of Mia and Tosh, whose paths weave and intertwine as they grow up. The result? A sweet and charming pas de deux of sorts. Much to our delight, Mia becomes a beautiful ballerina at several points throughout the film. But here's the thing: It's entirely composed of graphite drawings—10,555 drawings, or 60 drawings per one second of animation, to be specific. That's a lot of drawings.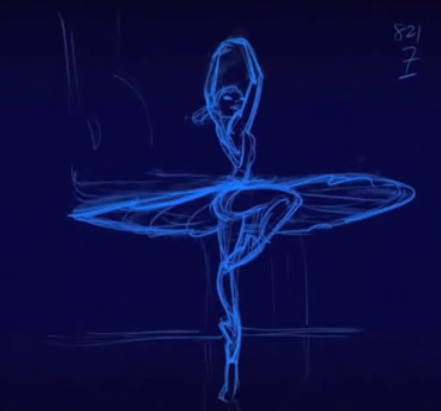 Can you imagine breaking up each second of a grand jeté, for example, into 60 frames? How about a pirouette? You've got to have a serious understanding of movement to accomplish that successfully. And Keane does just that.
In a lecture at the California Institute of the Arts last January, Keane explained the extremely involved process of animating dance. His take home message? It's the in-between moments—the moments that take you from standing to grand jeté—that really count. He calls it the "juice" behind the pose. Sound familiar? Perhaps dance and animation aren't all that different, after all. (To watch the full lecture, click here. We highly recommend it!)
And now, without further ado, our feature presentation, Duet:
Choreography
Mar. 01, 2014 05:30PM EST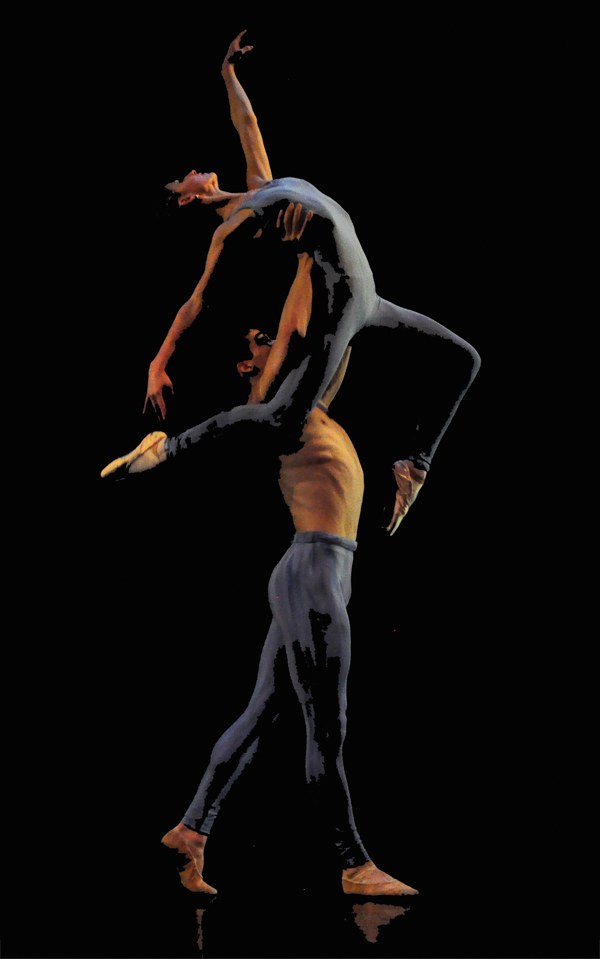 Andrea Bayne and Matthew Cluff in Bruce Monk's Nocti Lux at Ballet Victoria (photo by Jean-François Mincet)
Sizzling tension, intoxicating romance, heart-wrenching drama: Whether we're talking about a "So You Think You Can Dance" routine, the Black Swan pas de deux or a classic Fred and Ginger–style ballroom number, duets can pack a serious emotional punch. They can also wow us with their amazing lifts and other feats only possible through partnering. But creating a dance for two is uniquely difficult. How do you choreograph for two bodies in a way that's flattering, balances tricks and artistry and leaves a lasting impression? DS talked to the pros to find out.
Before You Get to the Studio
Duets are, by their nature, relationship stories. So start by defining the tale your dancers will tell. "SYTYCD" and Broadway choreographer Joey Dowling likes to watch couples on the NYC subway—their body language and interactions often give her ideas.
And don't be afraid to go beyond the typical love story. Shannon Mather, choreographer for "Dancing with the Stars" and director of Mather Dance Company, once made a duet for twins, with one as the "mind" and one as the "body." Travis Wall is known for his powerful guy-guy duets for "SYTYCD," like the Season 7 piece he made for Kent Boyd and All-Star Neil Haskell about two feuding friends.
Find a Balance
Good duets require a delicate balance of ingredients. Dowling calls it her "recipe": "A good recipe has a dash of this and two cups of that," she says. "In dance terms, you don't want a work to be all partnering or two people doing side-by-side solos."
It's particularly important not to overstuff your piece with impressive lifts and forget about the quieter, simpler movements. "Remember to allow the duet to breathe—that's when the chemistry between the dancers builds," Mather says. "Sometimes it's the moment when the two are just looking at each other, engaging with each other, that brings the audience in. Plan the big lifts, but the chemistry is what the audience will remember."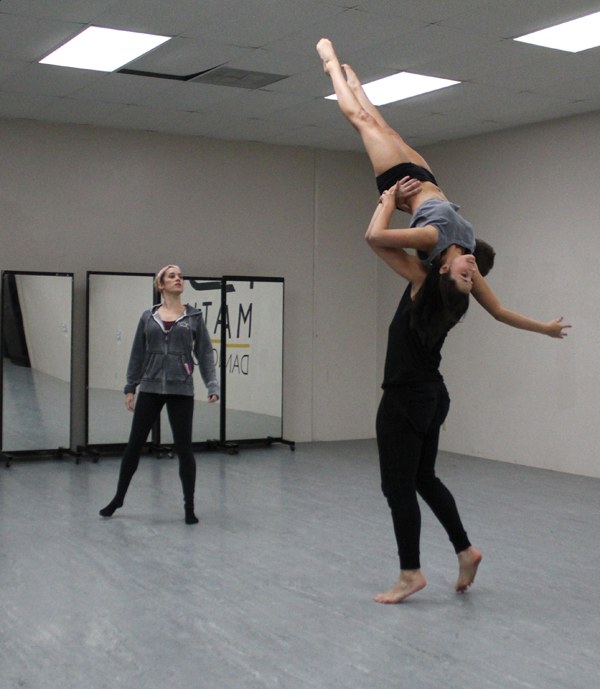 Shannon Mather rehearsing Lonni Olson and Jace Zeimentz (photo by Tamerra Herres)
Play up the Dancers' Strengths
Sometimes the biggest challenge when choreographing a duet is dealing with two dancers who aren't exactly a match made in heaven. What if you're working with a powerhouse technician and an emotional mover, or an experienced girl and a totally inexperienced guy—or two people who simply don't get along?
If your dancers aren't technical equals, don't force it. "I'm never going to have two dancers pirouette at the same time if one's a strong turner and the other's not," Dowling says. Pushing a dancer's technical limitations is generally a good thing—but not when he or she is going to be closely compared to the only other person onstage. Instead, blend the dancers' strengths by "restyling" or modifying their best tricks. "Don't try to do an overhead lift with a guy who doesn't have the technical experience needed," Mather says. Instead, opt for a shoulder sit, a cradle or another simpler lift that still looks interesting. "You can find the 'wow' moment without breaking the girl's neck," Mather says.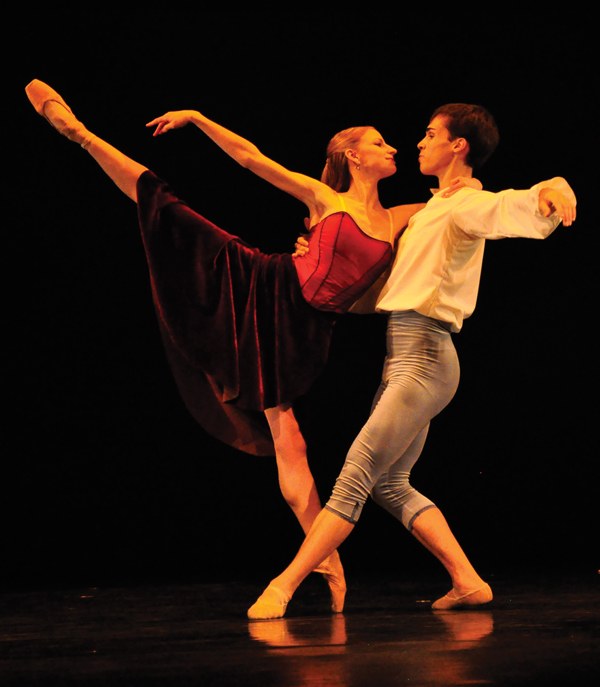 Andrea Bayne and Matthew Cluff in Paul Destrooper's Dances with Wolfgang Amadeus Mozart (photo by Jean-François Mincet)
Dancers of different experience levels can actually be a blessing in disguise. Paul Destrooper, artistic director of Ballet Victoria in Victoria, British Columbia, loves the dynamic energy sparked by pairing a veteran with someone greener. "There's a circle of learning and experience that's unique in pas de deux work," he says. "It can be tough and stressful, but it's valuable for a mature dancer to mentor a newer one."
Dealing with personality conflicts is stickier—but as the person at the head of the room, you're the one who has to lay down the law. Dowling has "zero patience" for bickering. Make sure your dancers understand that personal differences must be put aside the moment they set foot in the studio. And there's actually a certain heat between dancers who dislike each other. If you can, incorporate that into the choreography.
Chocolates, flowers, teddy bears, greeting cards—they're all fine. But what really gets our hearts fluttering? Dance, duh. OK, more specifically, we're in love with dances about love.
So to celebrate Valentine's Day, we collected some of our favorite romantic duets from a show we also happen to love: "So You Think You Can Dance." We dare you not to get chills with at  least one of these love-tastic routines (even you, bitter cynics).
1. This Season 5 Travis Wall routine, danced by Jeanine Mason and Jason Glover, really pulls at our heart strings (or rather, chains):
2. Nappytabs never fails to show us that hip hop can be romantic, and this Season 4 routine, danced by Joshua Allen and Katee Shean, is no exception:
3. What could beat a husband and wife duet? Here's Ashleigh and Ryan Di Lello's Season 6 Travis Wall routine:
4. We're suckers for young love, so we just swoon over this Season 7 Travis Wall routine, danced by Lauren Froderman and Kent Boyd:
5. But our favorite romantic routine (because it's just too darn adorable) has to be this Season 10 Jean-Marc Généreux waltz, danced by the winning due Amy Yakima and Fik-Shun:
Happy Valentine's Day!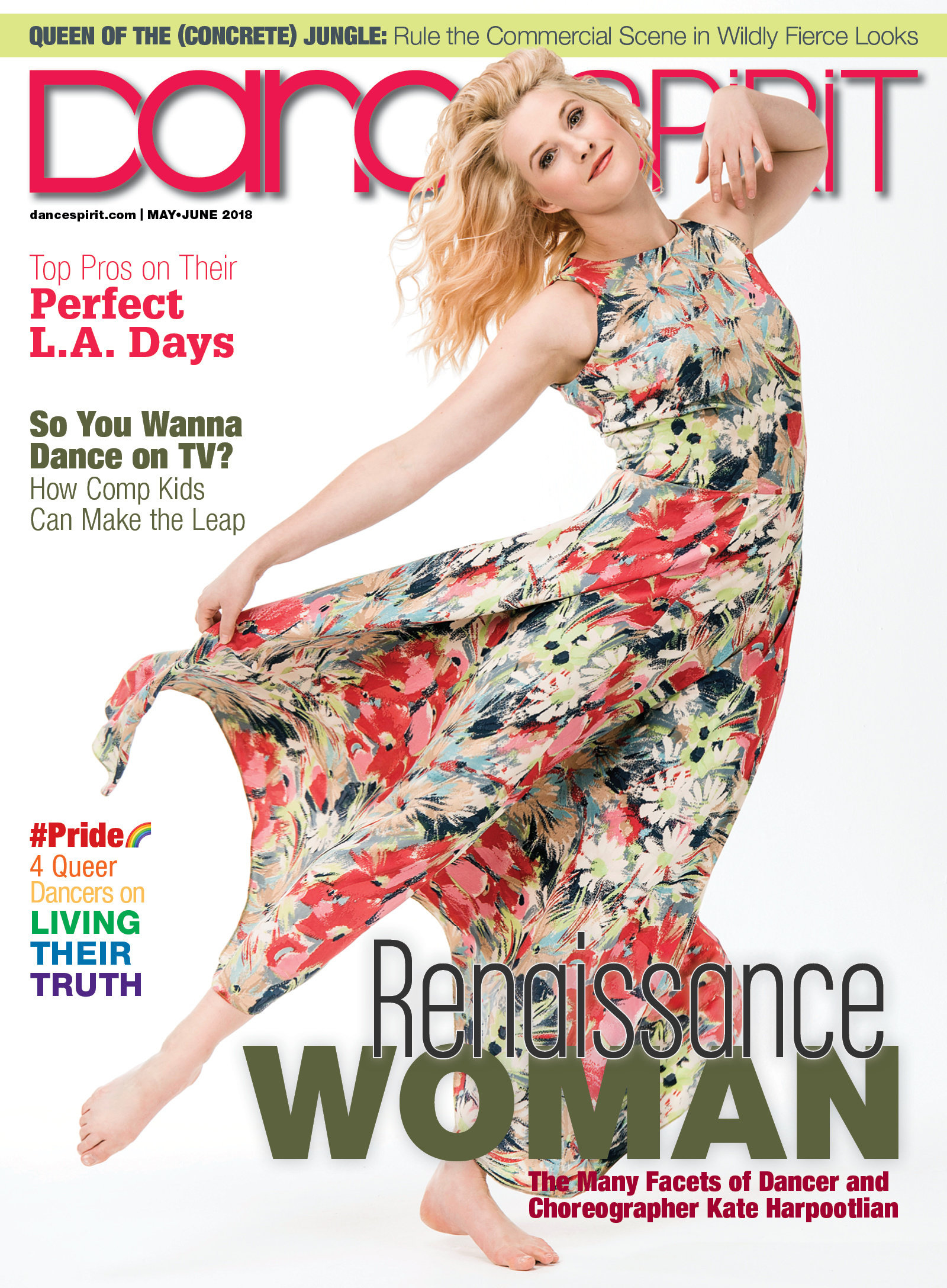 Get Dance Spirit in your inbox