Nobody knows what we want from Instagram better than Boston Ballet principal, comp-world superstar and all-around #queen Dusty Button. Yes, she gives us lots of beautiful still photos showing off her flawless technique and crazy banana feet; we get peeks at her world travels with her husband; there are photos of her dance bag contents, and some puppy pics, and the occasional food shot.
But where Button really excels is in the video arena. Oh my LORD, friends: have you been watching these vids?? Most are just Button playing around in an empty studio—but her definition of "playing around" is, um, a little different than most peoples'. The clips showcase the kind of pure, unadulterated virtuosity that, for most of us, is the stuff of dreams. Button is LIVING those dreams.
Do you want pirouettes? Yeah, she can do that for you. How about 10, for starters—set to Drake for good measure?
Perhaps a little sampler including a (literally) 10-second balance? Yup, no problem:
Some beautifully controlled center work? Sure:
Last—but CERTAINLY not least—how about a bunch of drool-worthy foot close-ups? Oh yeah definitely:
And that's just the tip of the iceberg. So, yes; go follow this woman now. And for an even closer look at Button's multifaceted life, check out "In Her Shoes," our photo essay documenting her work in both the ballet and the competition worlds.
Dusty Button In class onstage (Mitchell Button)
If you're one of Dusty Button's 146,000 (and counting) Instagram followers, you know this ballerina doesn't fit any molds. Because while she holds down a job as a Boston Ballet principal dancer and takes the stage in ultimate classical roles like Odette/Odile (which she performed this past April), she's just as comfortable in a fast-paced contemporary Jorma Elo piece or in a thin pair of socks working a hotel ballroom floor.
Keep reading...
Show less
Style Lab
Apr. 13, 2016 05:32PM EST
Six ballerinas discuss why they love their pointe shoes.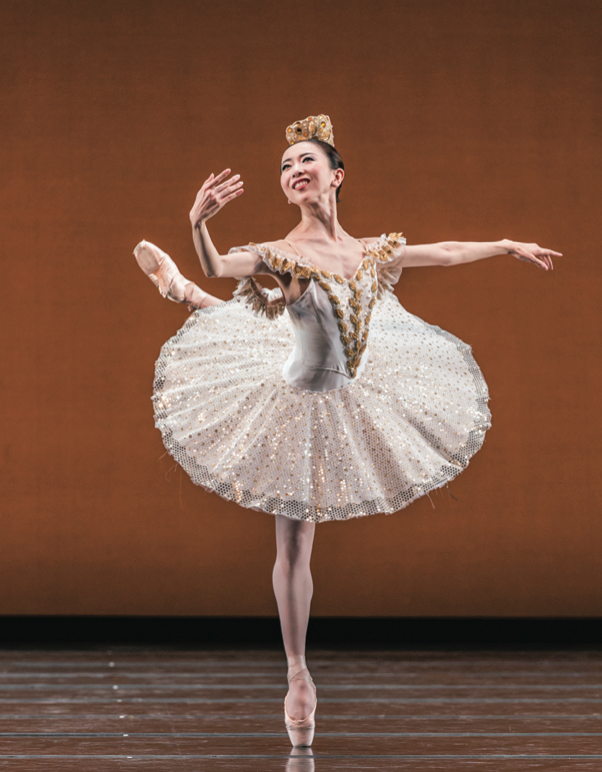 Kajiya in Ben Stevenson's The Nutcracker (Photo by Amitava Sarkar, courtesy Houston Ballet)
Yuriko Kajiya, Principal, Houston Ballet
Foot type: Wide and flat, with long toes
Shoe: Capezio Tiffany
Customizations: "I like my heels and sides to be lower than those of the stock shoes. One of the biggest things Capezio does for me is cut down my shank to almost nothing. I really like how light the shoes feel on my feet."
Kajiya's advice to dancers: "Pointe shoes are like Cinderella slippers—you're always trying to find the style that'll help you dance your best. I'd advise younger dancers not to go with shoes that are too hard in the beginning. They can cause damage to your Achilles tendons if you aren't strong enough."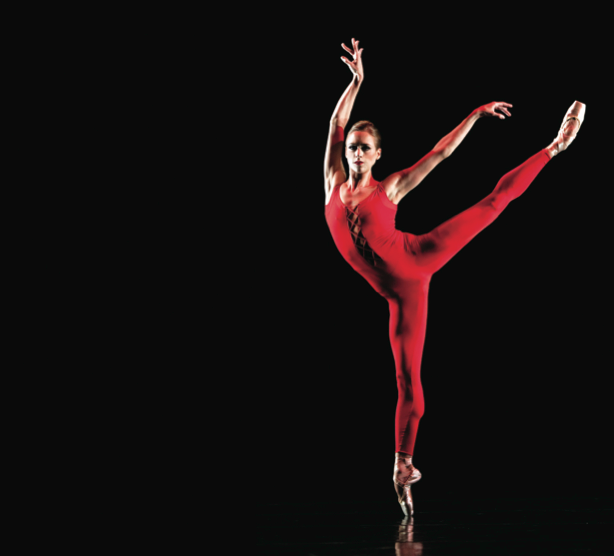 Rausch in Ulysses Dove's Red Angels (Photo by Angela Sterling, courtesy Pacific Northwest Ballet)
Lesley Rausch, Principal, Pacific Northwest Ballet
Foot type: Long and narrow, with very high arches
Shoe: Freed of London "V" maker
Customizations: "I wear wing-blocked shoes and ask them to bang out the bottom
and platform so they're really flat. Freed also three-quarters the shank and makes the vamp and sides to my specifications. A lot of shoes try to make you go over your pointe more, and that just doesn't
work for my ankles."
Rausch's advice to dancers: "Talk to someone who has a foot shape similar to yours, especially if you like the way her shoes look. Find out what she wears and what her tricks are. It's really a matter of trial and error."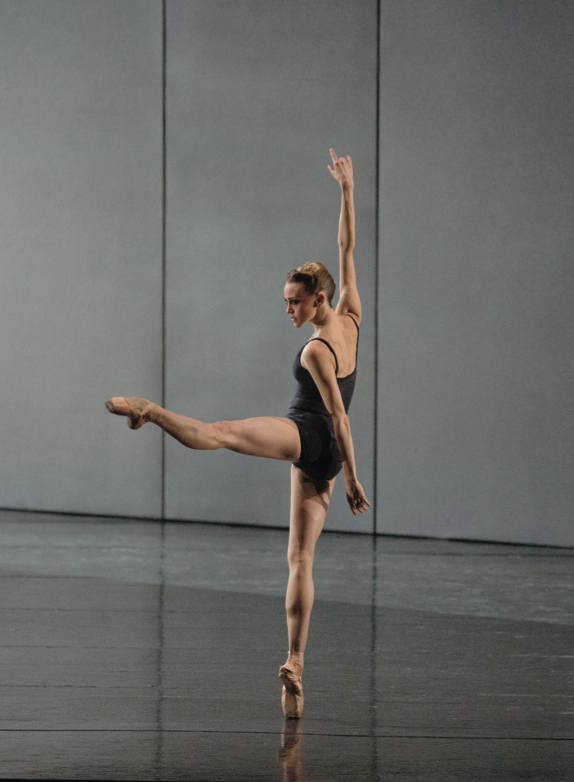 Button in Jose Martinez's Resonance (Photo by Rosalie O'Connor, courtesy Boston Ballet)
Dusty Button, Principal, Boston Ballet
Foot type: Wide at the ball, narrow at the heel
Shoe: Bloch Inc. Jetstream
Customizations: "To accommodate my foot shape, Bloch makes the heel of my shoe much narrower than the base. Because my arch is closer to my heel than the middle of my foot, they remove one of the nails from the bottom so it breaks right where my arch is."
Button's advice to dancers: "Don't just follow what's trendy. I think it's silly when people tell you not to wear a certain brand or type of shoe. Find what actually works for your foot, regardless of anyone else's thoughts or what your favorite dancer wears."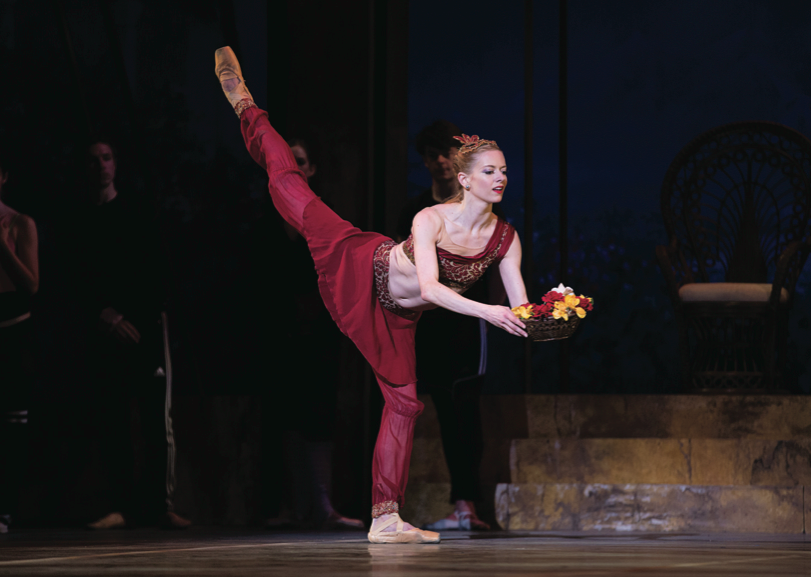 Erickson in La Bayadere (Photo by Rosalie O'Connor, courtesy Pittsburgh Ballet Theatre)
Julia Erickson, Principal, Pittsburgh Ballet Theatre
Foot type: Wide and square, with bunions
Shoe: Gaynor Minden #4 box
Customizations: "I have some of the material cut down on the sides, and the back half of the upper is made with Gaynor Minden's Luxe fabric lining, which prevents the wrinkling that can happen when you point your foot in your shoe. I also have a box liner because I'm kind of in between sizes. I wear both the hard shank and the ExtraFlex shank, depending on the role I'm dancing. These shoes are great, because they really let my metatarsals spread and alleviate the pressure on my bunions."
Erickson's advice to dancers: "Be patient. It takes time to find the shoe that feels like an extension of your body. Wear what makes you feel free to dance the way you want to dance."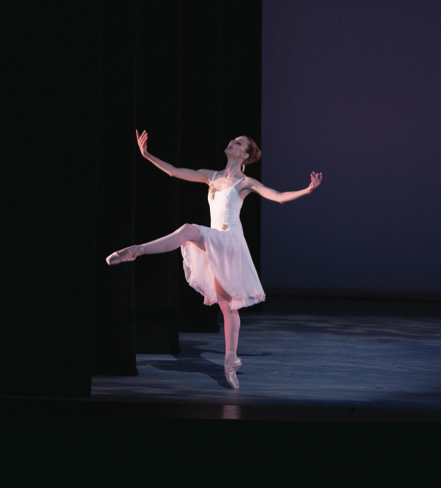 Angelova in Balanchine's Walpurgisnacht Ballet (Photo by Rosalie O'Connor, courtesy The Suzanne Farrell Ballet)
Violeta Angelova, The Suzanne Farrell Ballet
Foot type: Under-pronated with a recovering injury on the fifth metatarsal
Shoe: Sansha Etudes
Customizations: "I don't have a special order on this particular shoe. I actually wear a few different brands of pointe shoes depending on the role that I'm dancing. These shoes are very quiet, so when I recently danced Giselle, which has so many jumps, they worked well. I do have to make sure my shoes are softened properly to avoid aggravating my fifth metatarsal."
Angelova's advice to dancers: "Try as many different shoes as possible. If you can, have a fitting with a shoe company and see if they can make a trial shoe especially for you."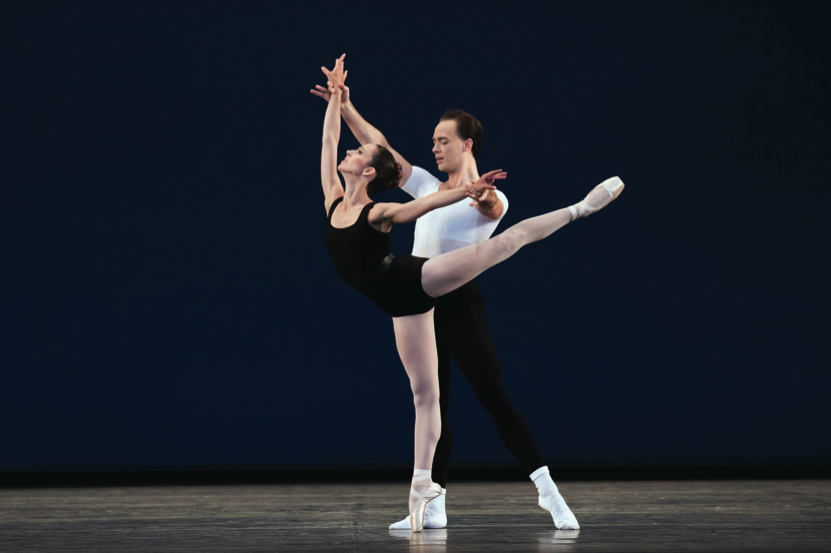 Scheller with Tyler Angle in Balanchine's The Four Temperaments (Photo by Paul Kolnik, courtesy NYCB)
Ana Sophia Scheller, Principal, New York City Ballet
Foot type: Wide
Shoe: Grishko Nova
Customizations: "My vamp and sides are slightly shorter than those of the stock shoe, and my shank is measured to break with my arch, with additional flexibility through demi-pointe. I like that these shoes last a lot longer than any others I've worn."
Scheller's advice to dancers: "You always want a pretty shoe, but make sure it's also comfortable so it doesn't cause injuries."
Mar. 01, 2011 04:00PM EST
Sure, Dusty Button looks like your typical pretty ballerina: She's got a lovely face with big doe eyes, and she has a cute name to match. But when the South Carolina native slips into her pointe shoes and hits the stage, she proves she's one to watch. Dusty has long, lean legs, sky-high extensions and a lithe yet super-strong upper body. Her pirouettes are solid, her jetés high. She's a captivating, engaging performer.
Currently a member of the Birmingham Royal Ballet, Dusty grew up attending both ballet and jazz competitions. She trained at the Jacqueline Kennedy Onassis School at American Ballet Theatre, and though she was offered a position in the ABT studio company (now called ABT II), she opted to go to London to train at the Royal Ballet School instead. She joined BRB in 2008. Read on for Dusty's Dirt!  —Alison Feller
Performer you would drop everything to see: Sylvie Guille
If you could work with any performer, past or present, who would it be? Gene Kelly
Most-played song on your iPod: "Quiet" by Natalie Weiss
Must-see TV show: I'm totally into "Gilmore Girls"---I have all the box sets.
What's your biggest guilty pleasure? Cleaning! I love it.
If you weren't a dancer, what would you be? A writer
Who would play you in a movie? Kate Hudson
What's the strangest thing in your dance bag? A golf ball
In 2006, Dusty won the bronze medal at the Youth America Grand Prix. This year's YAGP finals begin on March 17 in NYC.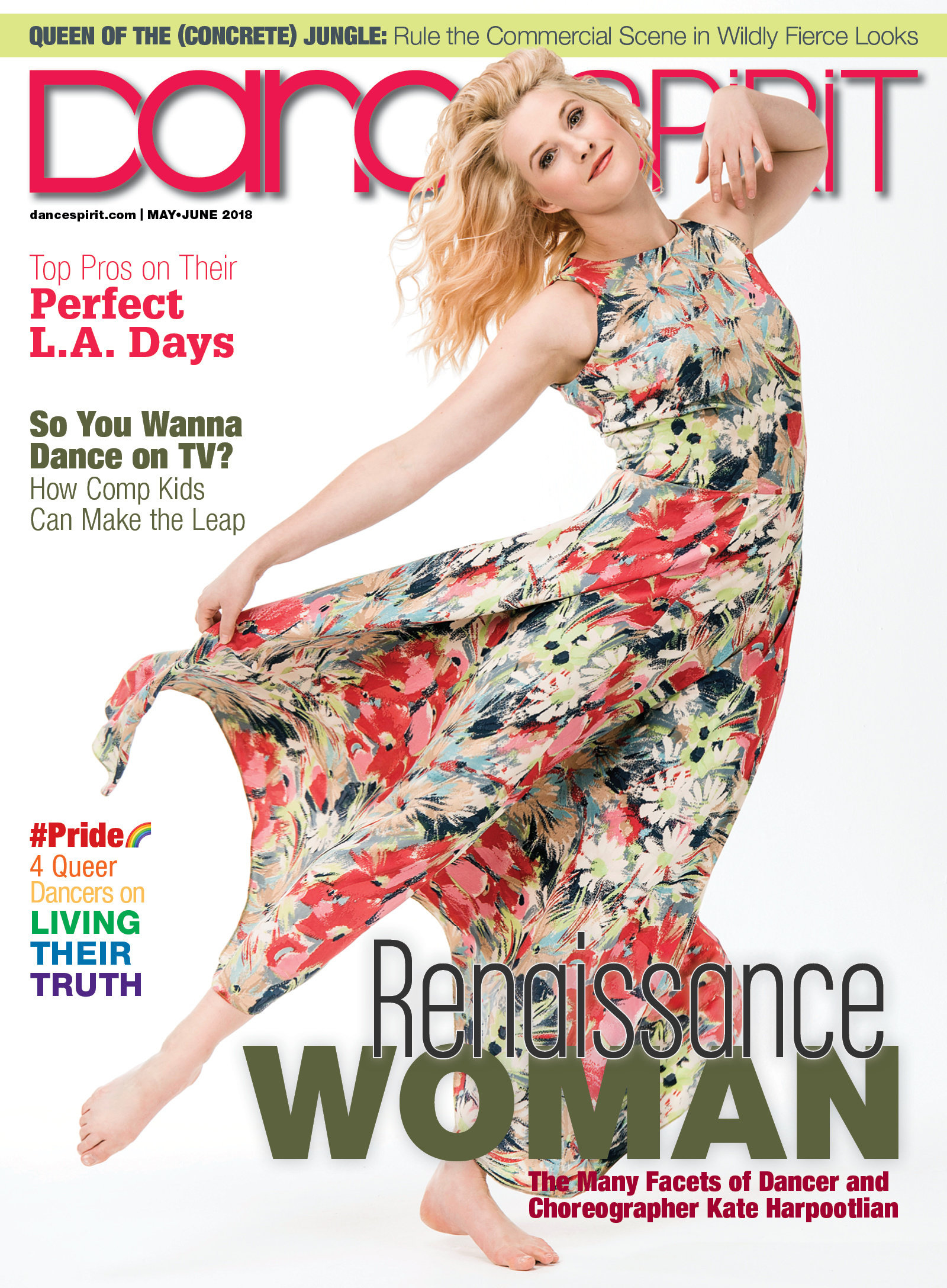 Get Dance Spirit in your inbox