Need something to cure your back-to-school blues? Oh, have we got you covered. Or, rather, Dutch National Ballet has got you covered: They've created the world's first-ever virtual reality ballet, Night Fall, in collaboration with &samhoud media and Chester Music. And you can watch it right now on your very own smartphone.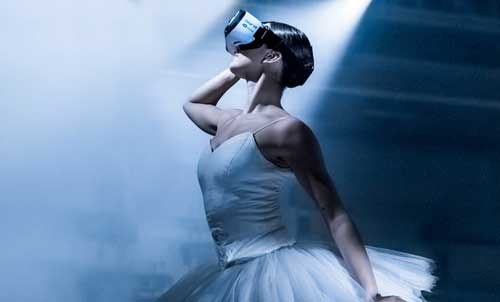 Via the DNB website
What is a virtual reality ballet, exactly? It's a dance work created specifically for VR, designed to be viewed not from a single perspective, but from any angle—360 degrees of beautiful ballet goodness. Choreographed by Peter Leung, Night Fall is a bit of a classical mashup, inspired by the "white acts" of both Swan Lake and La Bayadère. That dreamy premise works especially well with the otherworldly VR experience: As you explore the fantastical piece, you feel completely transported.
The easiest way to watch Night Fall is on your phone, using your fingers to navigate the 360-degree experience. But for the especially motivated/technologically inclined/fancypants of you, there are two more immersive options: using Cardboard with the YouTube mobile app, or using the Samsung Gear VR headset. Dutch National Ballet has even provided handy instructions for those advanced viewing methods.
Watch Night Fall below—and then check out DNB's fascinating "making of" video, which includes interviews with Leung and principal dancer Anna Tsygankova.
Want more Dance Spirit?
The rest of the world is in full-tilt Turkey Day mode right now, but us dance people have been getting our Christmas on since Nutcracker rehearsals began back in September. So, look: If you can't bear to hear the "Party March" one more time, if you're Hot Chocolate-d and Marzipan-ed and Candy Cane-d out, if you're eager for it to be New Years already—I feel you. Nutcracker is a lot.
But here's the thing: There's no better way to fan the dying flames of your Nutcracker love than to watch a few amazing, world-class productions of The Nutcracker from the comfort of your couch. And that's why you should be getting excited about Ovation TV's "Battle of the Nutcrackers"—back for the ninth (!) time—which kicks off this Saturday, November 28.
Ovation will be airing four different Nuts this year, two of which are US premieres and one of which is possibly my favorite Nutcracker video of all time. That's right: The 1993 film of New York City Ballet in George Balanchine's The Nutcracker is on the list. I repeat: THE MACAULAY CULKIN NUTCRACKER IS ON THE LIST.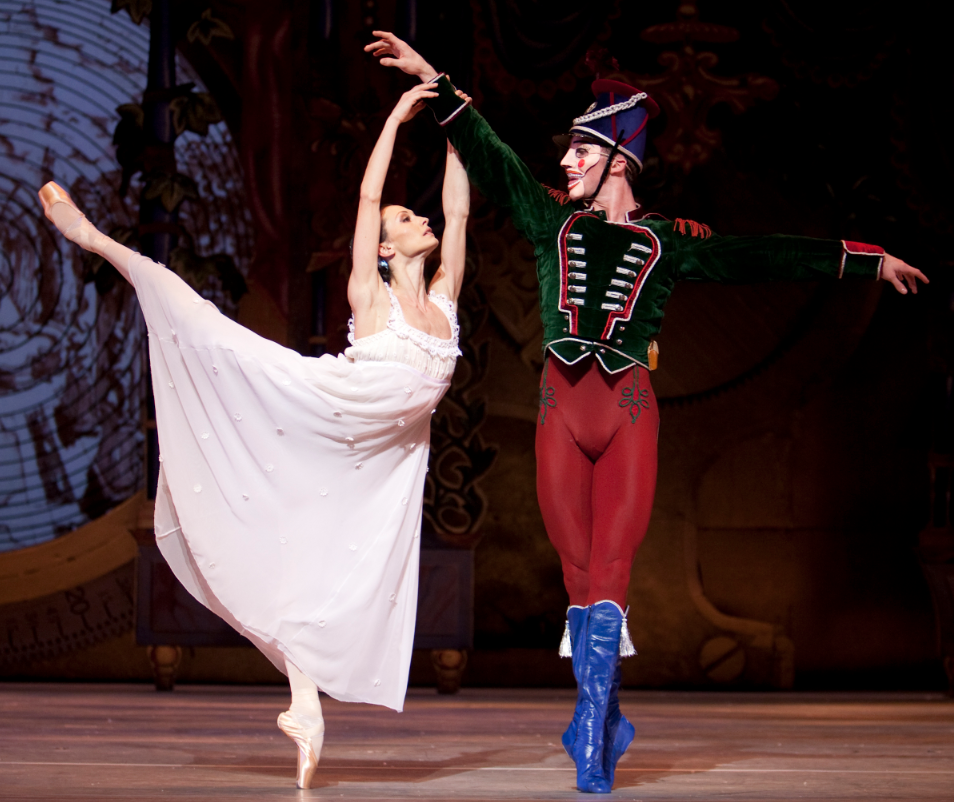 Not Macaulay Culkin, but sooooo pretty! This is Anna Tsygankova and James Stout in Dutch National Ballet's Nutcracker, making its US premiere during "Battle of the Nutcrackers." (photo Angela Sterling, courtesy Ovation)
Yes, there is an actual battle involved in this Nutcracker battle, and not just of the mouse-soldier variety: You can vote for your favorite Nut via Ovation's Facebook page, beginning November 28. The winner will be revealed and re-aired on December 21.
Check out this year's featured productions below, and visit ovationtv.com for a complete programming schedule.
The Nutcracker
(New York City Ballet)
Saturday, November 28 at 12:30 PM ET
Peter Tchaikovsky: The Nutcracker and the Mouse King
(Dutch National Ballet - US Premiere)
Saturday, December 5 at 12:30 PM ET
Tchaikovsky: The Nutcracker
(Wiener Staatsballett - US premiere)
Saturday, December 12 at 12:30 PM ET
The Nutcracker
(The Bonn Ballet)
Saturday, December 19 at 12:30 PM ET
Sep. 17, 2015 09:45AM EST
Photo by Michel Schnater
Chances are, you're already obsessed with Michaela DePrince. The 20-year-old has been a bona fide star ever since her appearance in the 2011 documentary First Position. She's ferociously talented, for starters, and fans can't get enough of her knockout facility and relentless drive. But her story—as detailed in the recently released Taking Flight, which she coauthored with her mom, Elaine—is also the stuff of fairy tales: DePrince started out as an orphan in Sierra Leone and ended up a world-class ballerina. Huge talent + huge story = media catnip, and over the past few years DePrince has gotten tons and tons (and tons) of press.
Keep reading...
Show less
Many of us first fell in love with Michaela DePrince after seeing her onscreen. The 2011 Youth America Grand Prix documentary First Position captured DePrince as a teenage ballet hopeful with an incredible story—and seriously incredible talent. It was enough to hook anybody with feelings and/or eyes.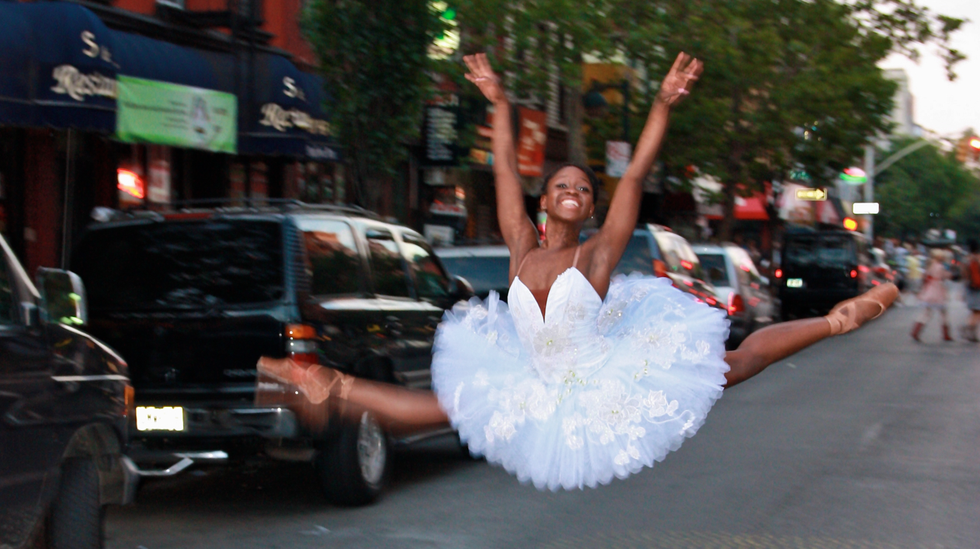 DePrince in a First Position publicity shot (via First Position's website)
Fast-forward four years: DePrince has developed into a gorgeous artist; is gracing the cover of the current issue Dance Spirit; has a contract with Dutch National Ballet, where she's already dancing soloist roles; and is the author of a beautiful memoir, Taking Flight. Now, in a full-circle moment, that memoir—which traces her journey from a Sierra Leone orphanage to the international ballet stage—is getting a film of its own. Which means it's time for a whole new group of dance lovers to discover Michaela's story onscreen.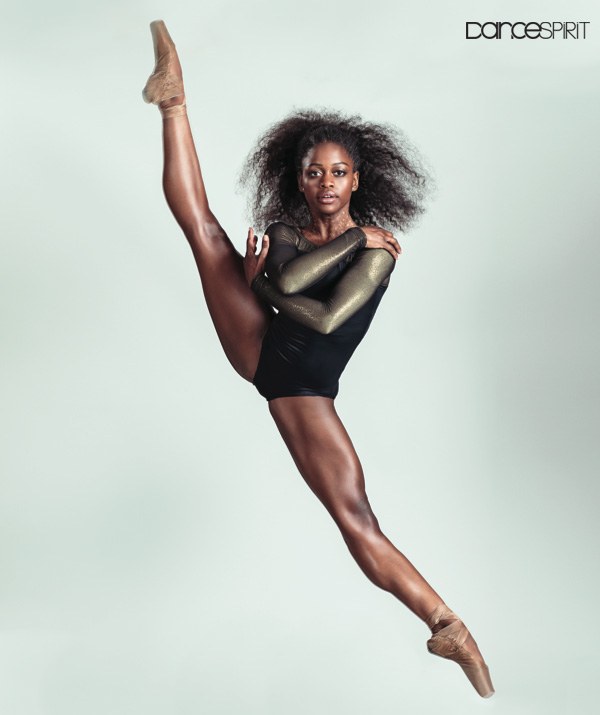 Breathtaking. (from DePrince's DS shoot; photo by Michel Schnater)
You might have noticed a sentence about the film tucked into DePrince's cover story. As of this morning, we have a little more information about the MGM project: Respected director Sanaa Hamri—best known for her Jay-Z, Mariah Carey and Prince music videos, the film Sisterhood of the Traveling Pants 2 and the (fantastic) Fox drama "Empire"—has been tapped to direct. Which makes us all the more excited to see the finished product.
No word yet on expected release date, but you'd better believe we'll be following this one closely. Stay tuned!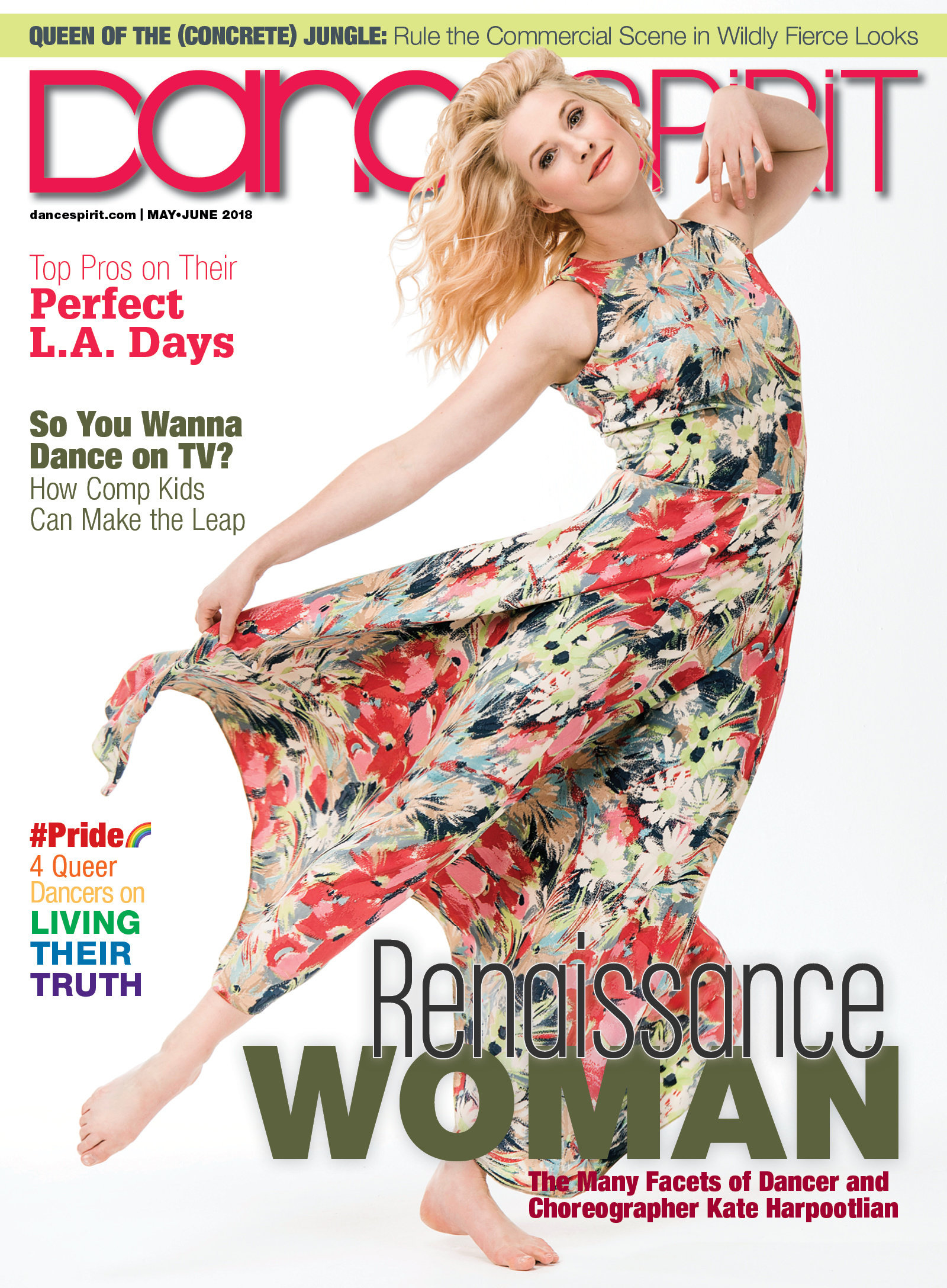 Get Dance Spirit in your inbox