Popular
Feb. 04, 2018 07:00AM EST
screenshot via @bostonballet on Instagram
Unless you live under a rock, you know the Super Bowl is going down later today. What you may not know, however, is that the ballet worlds of Philadelphia (home of the Eagles) and of Boston (the Patriots' stomping grounds) are just as excited as, y'know, everyone else you know is.
Keep reading...
Show less
Oct. 08, 2012 12:08PM EST
As the girlfriend of a football-loving dude, I've spent many an uncomfortable Sunday afternoon watching big guys in serious padding beat up on each other. (To be fair, the dude has also spent many an uncomfortable Friday evening watching tiny girls in serious tutus pirouette around each other, so.) But maybe NFL showdowns aren't as far out of my comfort zone as I thought. These days, the right football game can almost qualify as a dance event.
Yes, the intricate plays these NFL teams are running are a kind of choreography. And many of the players do take ballet classes to improve their grace and agility. But that's not what I'm talking about. I'm talking about the celebratory dances.
In the end zone or after a sack, football players seem to be breakin' it down more than ever these days. Take, for example, the Steelers' Ziggy Hood, who lived up to his made-for-dancing name after sacking Eagles quarterback Michael Vick yesterday: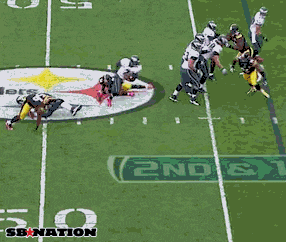 And then, of course, there's the Giants' Victor Cruz, who celebrated each of his three touchdowns against the Browns yesterday with his trademark salsa (a tribute to his grandmother):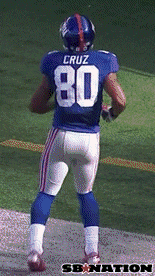 Cruz, by the way, is apparently considering adding some even spicier moves to his salsa routine. "Stay tuned," he said after the game. "I am not quite ready to let the cat out the bag, but there might be a little something." Maybe I can review his new and improved choreography after the Giants' next game?
Anyway: The point is, these guys make football more fun to watch. And on that note, I'll leave you with this compilation of some of the best, and wackiest, gridiron dancers. Enjoy!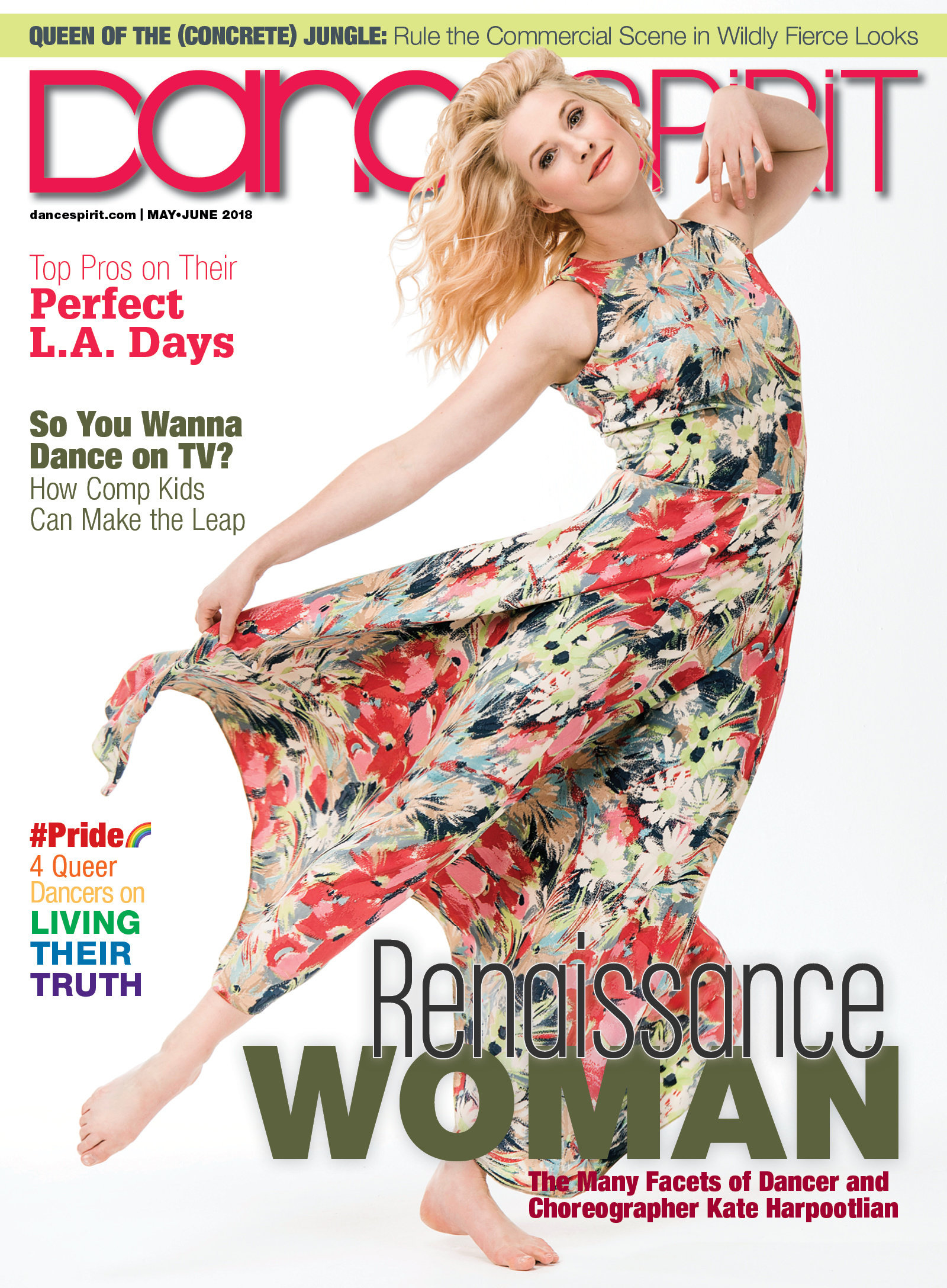 Get Dance Spirit in your inbox