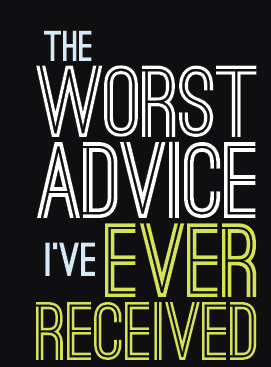 It's official—our April issue is in subscribers' hands! (Non-subscribers, don't fret, it will be on sale Tuesday, March 19.) In this issue, we asked dancers, "What's the worst advice you've ever received?" And they came up with some doozies—from being told to change up their look to being told that being mean to younger dancers was the best way to get ahead (oh no!).
The article inspired the Dance Spirit staff to think back on some of the most terrible advice we've heard in the past. Mine was in high school, when a college admissions counselor told me the only way to keep dancing in college was to attend a conservatory. He couldn't have been more wrong! There are a million ways to dance in college, even if you're not a dance major. For me, that was being a dance minor and joining as many extracurricular clubs as possible.
Here's what the rest of the DS staff had to say:
"If you have a backless costume and can't wear a bra, just use Duct tape to hold yourself in instead! No. Terrible idea. And I have the scars to prove it." —Alison Feller, editor in chief
"That 'faking it until you make it' was the best way to approach turnout. Now, one thoroughly messed-up knee later, I know better." —Margaret Fuhrer, associate editor
"I once had a choreographer tell me to start dancing professionally straight out of high school. Instead, I went to college and joined my school's dance team. It was the best decision I ever made—and it led to me working at Dance Spirit!" —Michael Anne Bailey, assistant/fashion editor
"One of my teachers said if I didn't get my name in lights on Broadway, the only other option for being 'successful' in the dance world was to become a teacher. False!" —Nicole Bilbao, editorial intern
"A teacher once encouraged me to wear a traditional black leotard and pink tights to a college dance audition. While this does always look professional, it's important to check and see if there's a dress code at the auditions you attend. And if there's not, wear a bright leotard or something to help you stand out in a room of talented dancers." —Megan Kirsch, editorial intern
And that's not all. Our amazing advisory board also chimed in with a few pearls of awful wisdom:
"I've been told, 'Do this job, you'll make a fortune and then be able to cruise for a bit and do whatever jobs you want.' Every time I've been told a job was going to make me a lot of money, it never panned out—and my artistic sensibilities were compromised. The best work, the work that changes lives, is work that we connect to, work that we love. Yes, we have to pay rent, but we also have to stay true to ourselves, and we'll be miserable if we take a job for the wrong reason. Remember, there's no sure thing in show business." —Andy Blankenbuehler, choreographer
"I don't remember receiving any bad advice—I only remember giving it! I told Simon Fuller that getting the public to vote on 'American Idol' wouldn't work, and that 'So You Think You Can Dance' would fail." —Nigel Lithgow, dancer, choreographer, television producer, director
"I was told not to move to NYC. I'm so glad I didn't listen to that advice! For the last 16 years, this city has been an amazing place for me to call home. I've thrived here." —Diane King, owner/director, Broadway Dance Center
"I was working on a music video when I first moved to L.A. and the director told me that if I didn't kiss another one of the male dancers in the video, my job was in jeopardy. It made me uncomfortable, and I stuck to my guns and said I wouldn't do it. In the end, they scrapped the scene anyway and I kept my job. Moral of the story: Stay true to yourself. Your morals are all you've got." —Tony Testa, choreographer
It's true—some advice is just not worth taking. Now it's your turn to spill: What's the worst advice you've ever received? Tell us in the comments below!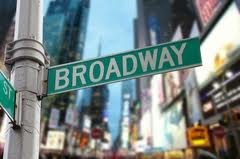 Last week, the Dance Spirit editors were discussing how much we loved the Broadway shows we've seen lately: Annie, Bring It On, Elf. And that got us thinking about our very first Broadway experiences. Do you remember the magic you felt the first time curtain went up and the star stepped into the spotlight? And singing the songs for weeks after the show? There's nothing quite like it. Read all about our first trips to musical theater paradise, then tell us about the first Broadway show you ever saw.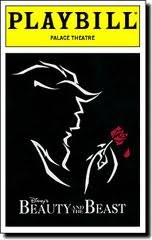 "Every year, my middle school hosted an eighth-grade class trip. We all boarded charter buses in New Hampshire and, with one adult chaperone for every four kids, drove through the night to NYC. While we were there, we saw Beauty and the Beast. We were seated way up in the balcony and I remember being freezing cold the entire time. I liked the "Be Our Guest" scene when the giant plates, cups, forks, knives and spoons danced with Belle—but then I, and most of my class, fell asleep! We were all so exhausted from our long trip and busy day of sightseeing that we all snoozed in our seats through the entire second act. (Luckily I've made up for my poor first audience showing by attending dozens of shows since then and staying awake for, well, the majority of them!)" —Alison Feller, editor in chief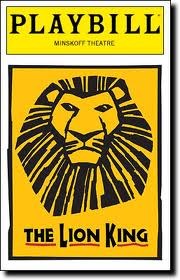 "My first Broadway show was The Lion King during my very first trip to NYC. I was 11, and my mom and I spent a night in the city on the way to my sleepaway camp upstate. We had terrible seats—all the way to the left side of the balcony, so we could only see half the stage—but I was obsessed. So obsessed that when the show toured to my home city, Chicago, later that summer, I practically dragged my entire family there to see it—and sang along the entire time." —Rachel Zar, managing editor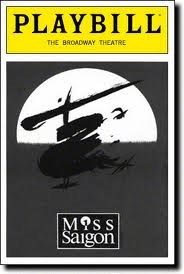 "I actually didn't see my first Broadway show until I was a teenager. It was "Miss Saigon," and it was the highlight of a family NYC trip. I remember being completely bowled over by the fact that they somehow got an entire working helicopter onstage." —Margaret Fuhrer, associate editor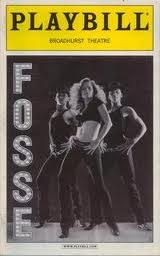 "I flew to NYC for the first time when I was 12 to compete at New York City Dance Alliance Nationals. I also saw my first Broadway show, Fosse. Looking back, I'm not sure I really appreciated it (or that it was appropriate for a 12 year old), but boy am I glad I can say I've seen it. I recently flipped through that very first Playbill and couldn't believe the cast I'd seen— Elizabeth Parkinson, Desmond Richardson, Sergio Trujillo, Scott Wise, Andy Blankenbuehler! Seriously, people! If only I knew then what I know now." —Michael Anne Bailey, assistant/fashion editor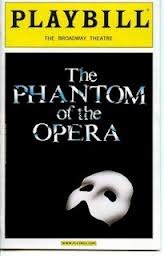 "My first Broadway experience was a present for my 18 birthday. We went to the touring production of Phantom of the Opera, and I thought it was spectacular." —Josephine Dano, senior art director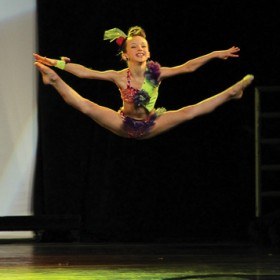 The Dance Spirit staff doesn't like to pick favorite issues of our magazine (it would be like picking our favorite child!), but if we were forced to, the October issue would probably be up there. Not only did we get to crown this year's Cover Model Search winner (yay, Megan Skalla!), but it's also The Competition & Convention Issue! We can't get enough of the comp scene. So to celebrate October's arrival, I asked my fellow editors: What's your favorite thing about competition? Mine is the energy in the room—so much anticipation and excitement for what's to come! Here's what the rest of the DS staff had to say:
Assistant/fashion editor, Michael Anne Bailey: "The costumes! Whether they're simple or elaborate, nicely-done costumes can take a routine to the next level."
Associate editor, Margaret Fuhrer: "That they make for fearless dancers. You can't win if you're not willing to take risks!"
Editor in chief, Alison Feller: "The camaraderie. There's nothing like going full out for the judges alongside your best friends. And the prize money. Kidding. Kind of."
Now it's your turn. What's your favorite thing about competitions? 
Happy Birthday, Dance Spirit! This month, our magazine turns 15 years old, and we couldn't be prouder. While celebrating, the DS editors had some fun reminiscing about what we were like at 15. We searched far and wide (and called our mothers) to collect these photos of our awkward, awesome and dance-y teen years.  Please don't make fun of us too much.
Editor in chief Alison Feller (center) was one singular sensation in a high-kicking tap routine at Concord Dance Academy.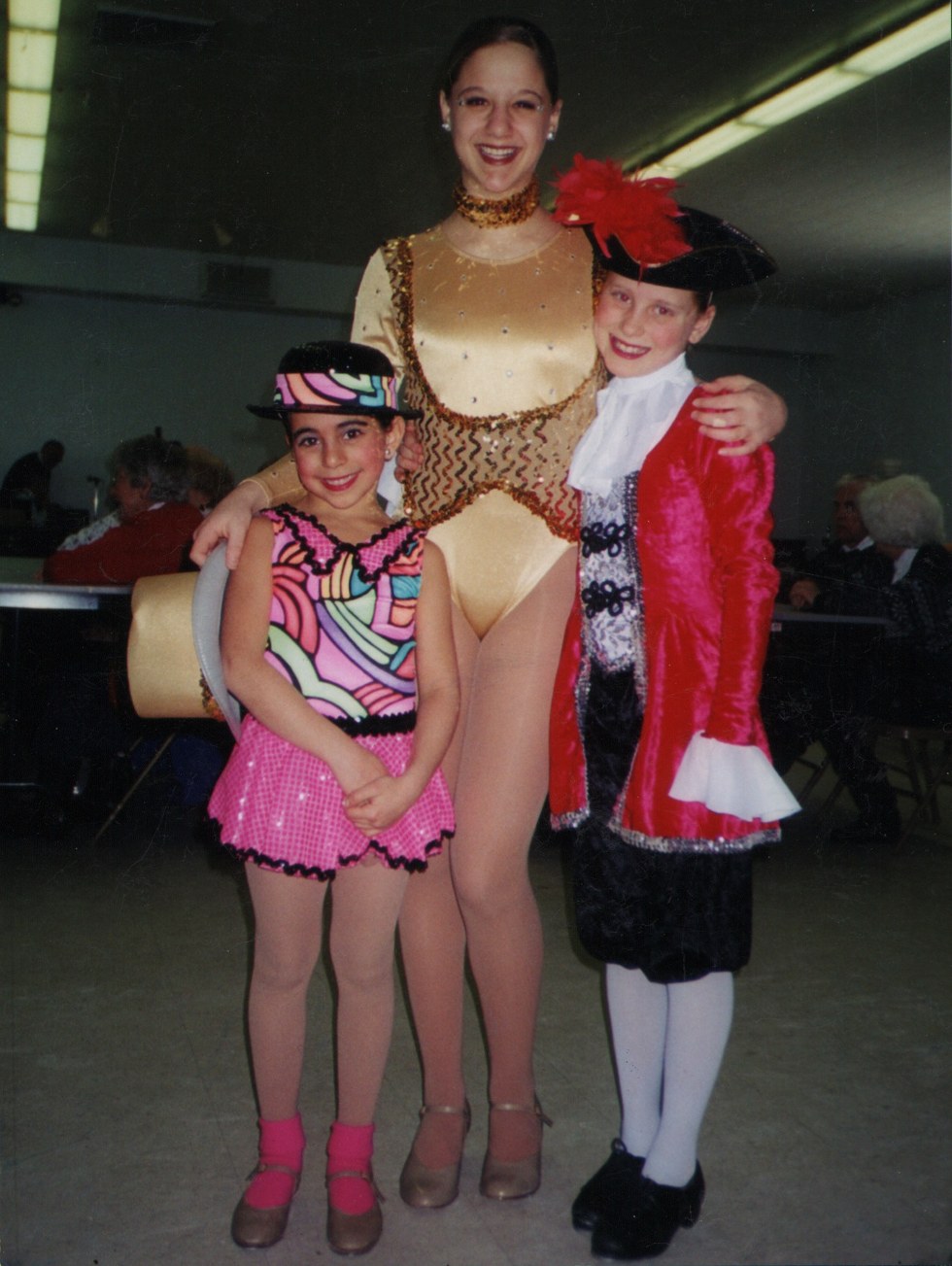 Managing editor Rachel Zar waltzed with the flowers (check out those leaves!) in Ballet Chicago's Nutcracker.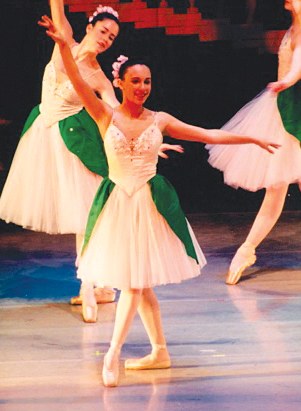 Olé! Associate editor Margaret Fuhrer showed of her Spanish side in Commonwealth Ballet Company's Nutcracker.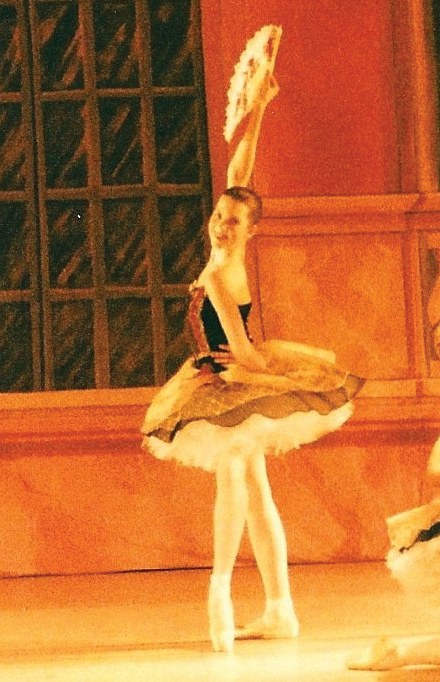 And for the grand finale: Assistant editor Michael Anne Bailey blew the competition away—and definitely deserved a Best Facial Expression award—at New York City Dance Alliance.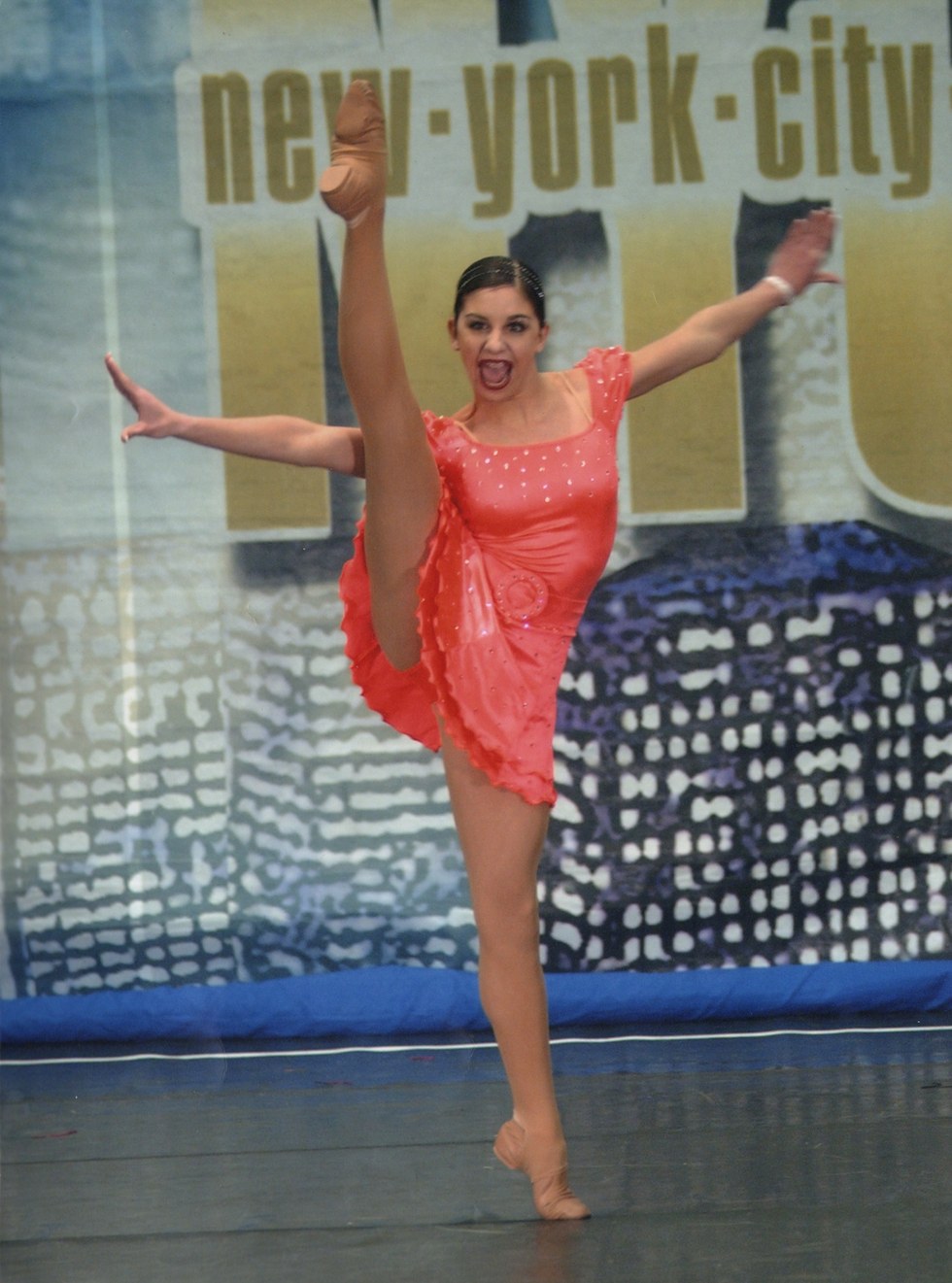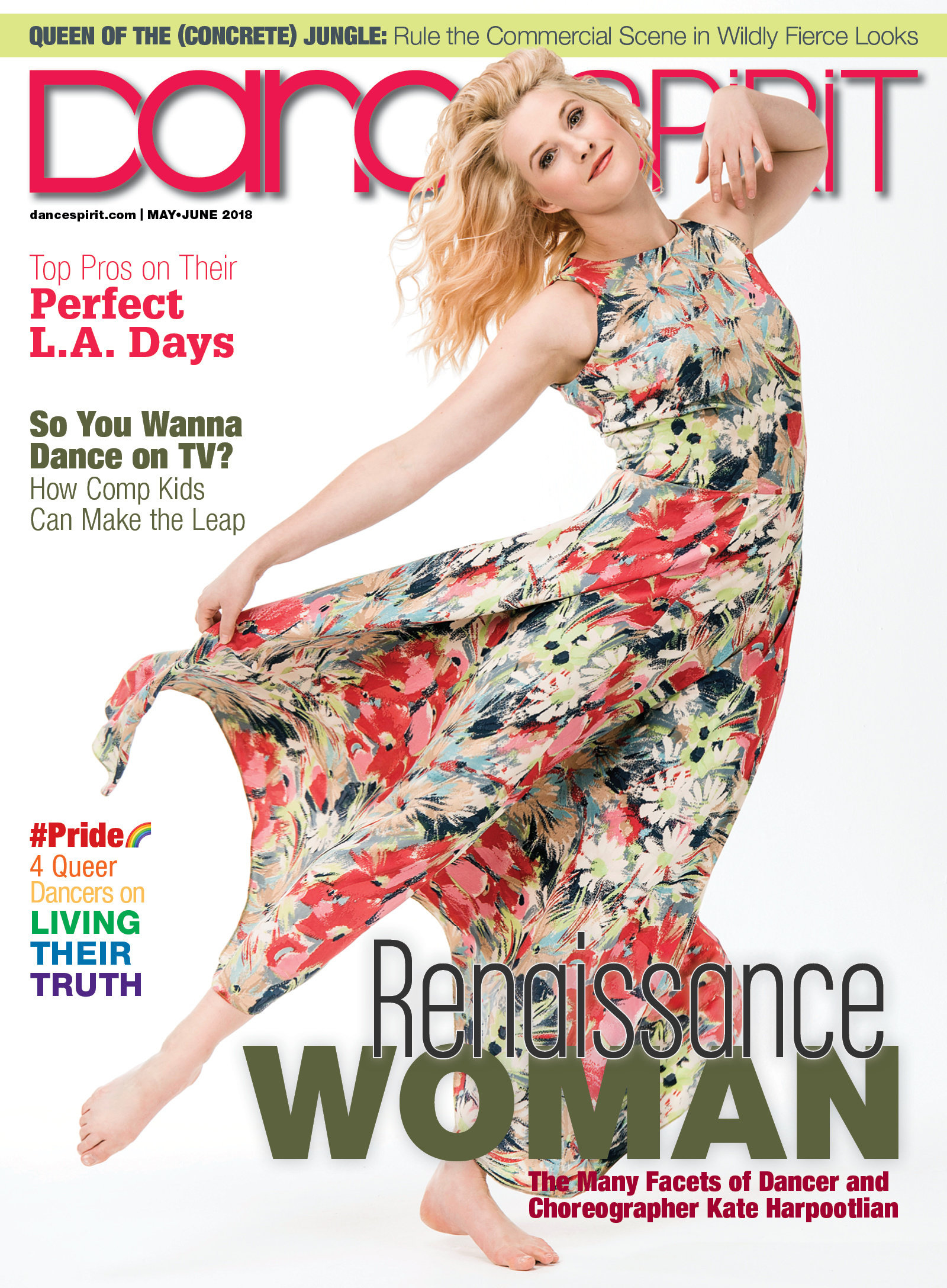 Get Dance Spirit in your inbox