It's a fact: The ladies of the "So You Think You Can Dance" Season 9 tour are drop-dead gorgeous. (And super-talented, too!) Lucky for us, they shared some of their best beauty tips. Read on for the tricks they use to make sure they always turn heads.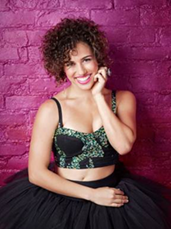 "I love Kiehl's products for my skin. I use the facial wash, toner and moisturizer. My curly hair tends to be on the dry side, so leave-in conditioner is a must, as well as a gentle mousse. I recommend Fredric Fekkai and Paul Mitchell products." —Eliana Girard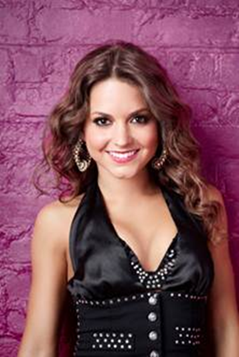 "My go-to look is natural and bright. One thing I really focus on is making my eyes look bright even from the back row. Make sure that the middle of your face is light and the outside has bronzer blush." —Tiffany Maher
"To help my makeup last longer, I use moisturizer mixed with foundation. It creates a strong base that holds all night." —Lindsay Arnold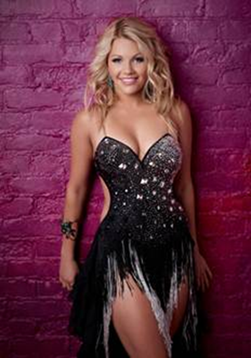 "You don't need a lot of makeup. The less you use, the more it will pop! Simplicity is the key to a healthy, glowing face. Wash your face daily and moisturize afterward. You won't be disappointed!" —Witney Carson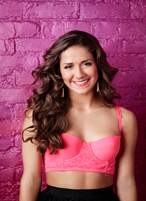 "When dancing on tour you have to remember that your hair and skin need off days too! So when you have a day off, totally take advantage of the opportunity to keep your skin and hair clean!" —Audrey Case
Do you have a go-to beauty look? Tell us in the comment section below!
Nov. 15, 2012 11:04AM EST
by Joe Toreno
There's no better feeling than rooting for your favorite "So You Think You Can Dance" contestants all season long and then seeing them come out on top. That's exactly what happened for ballet enthusiasts across the country, who have been hoping since Vegas Week that America would recognize Eliana Girard and Chehon Wespi-Tschopp's fantastic technical skills (not to mention their onstage charisma). The Season 9 winners—the first male/female pair to be named America's Favorite Dancers—have come a long way, and their journeys started long before they set foot in front of the judges.
Click here to read how Eliana Girard became America's Favorite Girl in "Dancing Queen."
Click here to get the inside scoop on Chehon Wespi-Tschopp's rise to the top in "Dancing King."
When Eliana and Chehon showed up for their Dance Spirit photo shoot, we were a little worried they'd be utterly exhausted. After all, they'd just finished taping 14 weeks of "So You Think You Can Dance" and been crowned the show's Season 9 winners the night before. After staying up late celebrating, they woke up at dawn to appear on early morning TV shows and chat with reporters from around the country before meeting us at 10am. Who wouldn't be a complete mess? Eliana and Chehon, that's who. They were all smiles from the beginning and rocked it nonstop for the camera—only taking one small break to watch the "SYTYCD" finale on Chehon's iPad. By the end of the day, we were having so much fun we didn't want to stop! But don't take my word for it—get an inside peek at our DS cover shoot here:
Then, check out our December cover story to learn what made this dynamic ballet duo stand out from the rest and take home the title of "America's Favorite Dancers."
Nov. 14, 2012 11:03AM EST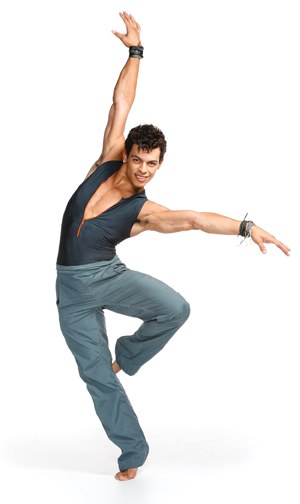 Photography by Joe Toreno
It was one of the most emotional moments in one of "So You Think You Can Dance" Season 9's most emotional routines: Chehon Wespi-Tschopp, 23, leapt across the stage, his face a picture of anguish, to rest his head on a suitcase that represented all the possessions he had left in the world. By the time the dance was over and the judges were wiping away tears, there was no doubt: Ballet dancer Chehon had proven that his passion and performance were every bit as strong as his classical technique.
Still, no one was more surprised than Chehon himself when Cat Deeley announced he was the season's male winner. "I knew I would be the runner-up, and I was OK with that! I was ready to hug Cyrus [Spencer] and congratulate him," Chehon says. "When Cat said my name, I was shocked. I didn't know I had that much support from the viewers."
It wasn't an easy road to "SYTYCD" success, but Chehon earned his title as America's Favorite Guy. Here's how he made the most of his time in the Top 20—and found a place in America's hearts. Overcoming a Late Start
Born in Chicago and raised in Australia and Switzerland, Chehon didn't take his first ballet class until he was 13. "I saw my first ballet performance—Swan Lake," he says. "Afterward, I tried to do the choreography in my living room. I hit my head and had to go to the hospital—so my parents decided to find me a proper dance school."
He started at a ballet school in Zurich, and a year later asked his parents about going abroad to study more seriously. After auditioning and being accepted to Germany's Hamburg Ballet School, the John Cranko School at Stuttgart Ballet and The Royal Ballet School in London, he chose RBS.
"When I got to London, it was a shock," Chehon says. "I'd never seen so many guys in ballet. I showed up thinking I'd be the next Mikhail Baryshnikov, and it burst my bubble. I had a lot of catching up to do." But he did catch up, going on to win the 2009 Senior Grand Prix at the American Dance Competition. He was ready to go pro.
Finding a Professional Path
In September 2009, Chehon joined Los Angeles Ballet, where he stayed for two seasons. With LAB, Chehon performed Giselle, The Nutcracker, George Balanchine pieces and works by "SYTYCD" notables Sonya Tayeh and Mandy Moore. "Chehon really matured during his time with us," says Colleen Neary, co-director of LAB. "When we hired him, he had very good technique, but he didn't have much performing experience. In those two years, he grew into an artist."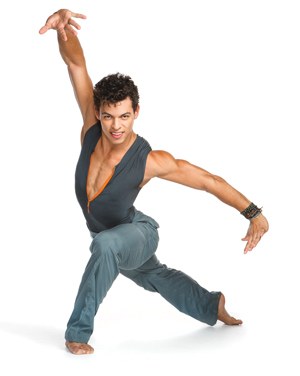 Working with Tayeh and Moore exposed Chehon to a side of dance he'd never seen. "They opened my eyes," he says. "From then on, I knew I wanted to move into the commercial world." He started by taking himself further from his classical comfort zone by joining the national tour of Twyla Tharp's Come Fly Away. He was on that tour when he took the leap and auditioned for "SYTYCD."
A "SYTYCD" Journey
Unlike fellow winner Eliana Girard, Chehon wasn't an early favorite. He struggled in Vegas Week, never having studied anything besides ballet, and in the live shows he had trouble emoting. "Leaving home at a young age meant I had to let go of a lot of friends. I find it hard to open up," he says. "And I treated the first episodes as a ballet audition, without thinking to bring personality."
He landed in the bottom three early on, but the judges were quick to save him. "We had so much faith in Chehon," says judge Mary Murphy. "We wanted everyone to see what we saw."
After his brush with elimination, Chehon was shaken. "Chehon's extraordinary, but when we were working on 'I Will Always Love You,' his confidence was low," says choreographer Stacey Tookey. "I'd give him a step and he'd do what I wanted and more—and then he'd ask, 'Was that okay?' " The piece was a triumph for Chehon and partner Witney Carson, but it took a few more weeks for Chehon to truly open up onstage. The week his mom traveled from Switzerland to see the show, he danced a steamy Argentine tango with All-Star Anya Garnis and an emotional solo. The next week, he moved the judges to tears in Tyce Diorio's suitcase routine. "We'd just seen him make an enormous jump forward," Murphy says. "Just like that, Chehon stepped into stardom."
In the Top 4, Chehon's vulnerable performance in Tookey's "Leave" with All-Star Allison Holker brought the house down. "On top of the tricks, we finally saw Chehon the artist," Tookey says.
For Chehon, being on the show "turned everything upside-down," he says. "I entered the show feeling like I had so much growing to do­­—but I definitely didn't expect to win!"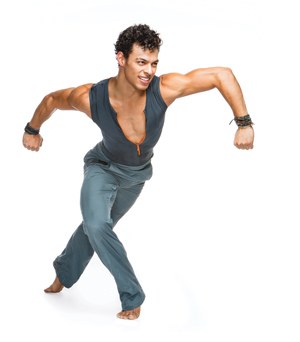 And now that he has won? "I want to use this as a stepping stone," he says. "I'd like to take acting classes and do more choreography. Whatever's next, I'm excited!"
FAST FACTS
Full name: Chehon Biko Fidelio Wespi-Tschopp
Favorite movies: Star Wars, Avatar, Watchmen—"any epic science fiction"
On his iPod: Ólafur Arnalds, Max Richter, District 78
Non-dance hobbies: "I like going snowboarding whenever I'm home in Switzerland. I love to choreograph and can spend hours listening to new music. I also like to cook!"
Dance idols: Mikhail Baryshnikov, Carlos Acosta
Advice for Dance Spirit readers: "Dance with honesty and find ways to push through negativity. There will always be someone who can do something better than you can, so you have to find a way to make it yours. Also, 'SYTYCD' taught me that it's not always about being perfect. Ultimately, the audience doesn't connect to perfection—they connect to the passion and love in your movement. Watch everything and everyone—
there's something to learn from even the most inexperienced dancer."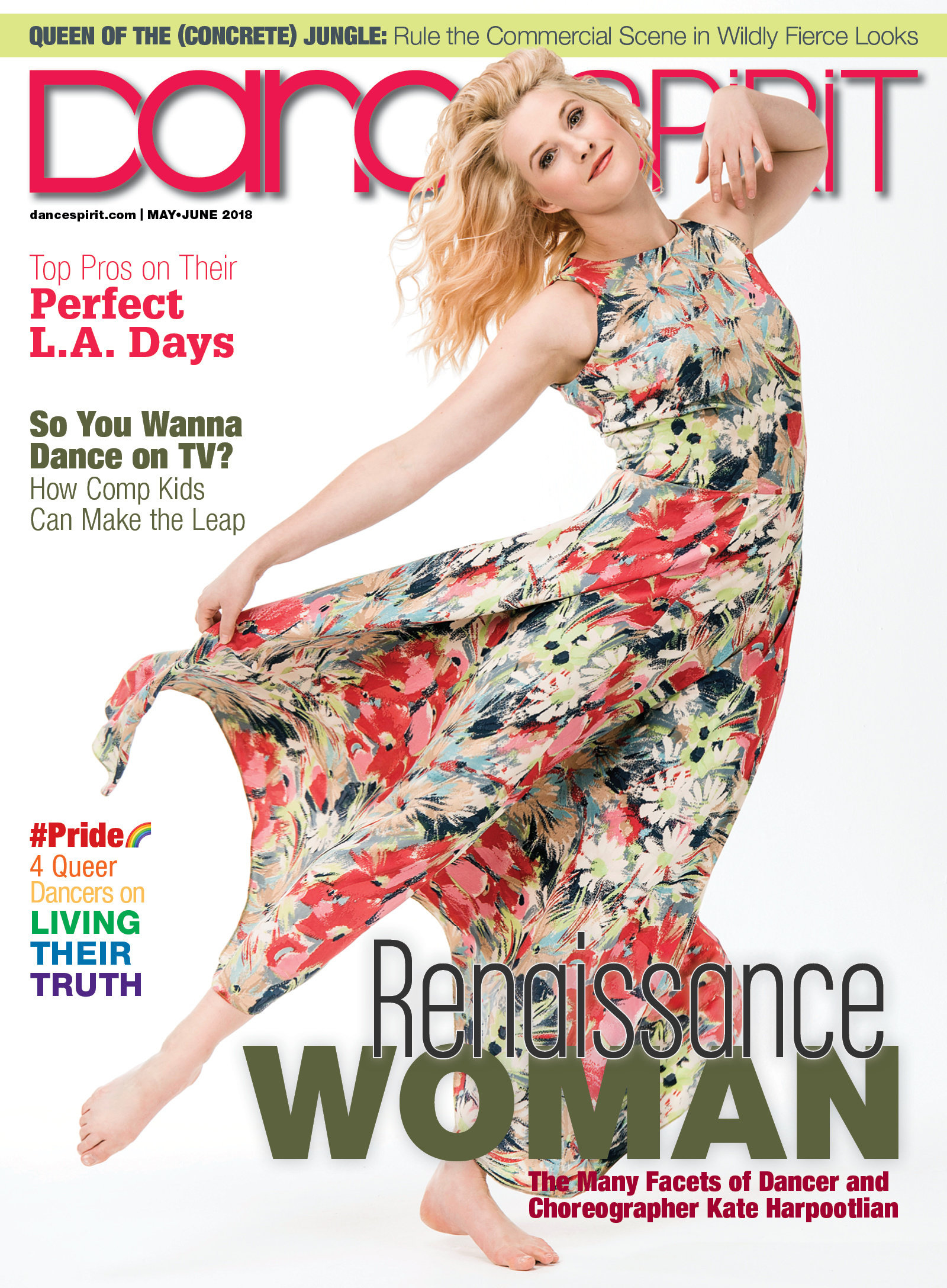 Get Dance Spirit in your inbox