Popular
May. 20, 2017 12:59PM EST
We love, love, love it when fashion magazines do right by dance. And it's hard to do righter than Elle magazine's "The Movement" series—a collection of videos in which top-level dancers talk about their journeys and give intimate performances showcasing their talents.
"The Movement" isn't confined to a single dance genre; it includes stars from the worlds of ballet, tap, modern and commercial dance. And Elle lets each artist choose the topic of conversation in her video, which makes the clips deeply personal. They're more than just gorgeous—though, yes, they're definitely gorgeous, too.
We hear tapper Chloe Arnold talk about how she broke into tap's "boy's club":
American Ballet Theatre principal Isabella Boylston discusses dealing with criticism:
Alvin Ailey American Dance Theater's Rachel McLaren talks about learning to embrace her body:
And commercial dancer Jessica Castro gives advice to aspiring professionals in "a letter to a young dancer":
Yes, Elle, YES. Watch the whole series here.
Have you seen Maddie Ziegler lately? Actually, let's rephrase that: Has anyone not seen Maddie Ziegler lately? Girl is ubiquitous these days—not that we're complaining.
First of all, of course, the 12-year-old phenom is busy filming the latest season of "Dance Moms." But it seems like whenever she has a spare moment, she's taking on some amazing side project. The Sia video? The Jimmy Kimmel sketch? The "Dancing with the Stars" appearance? Just the tip of the Maddie iceberg.
Earlier this week, Elle magazine released an interview with Maddie, accompanied by a series of images shot by up-and-coming photographer Olivia Bee (who, like the rest of us, is "just obsessed" with the "Dance Moms" star). We see Maddie striking poses in and around her home in Pittsburgh, giving some serious model face as she cuddles with adorable doggie Maliboo: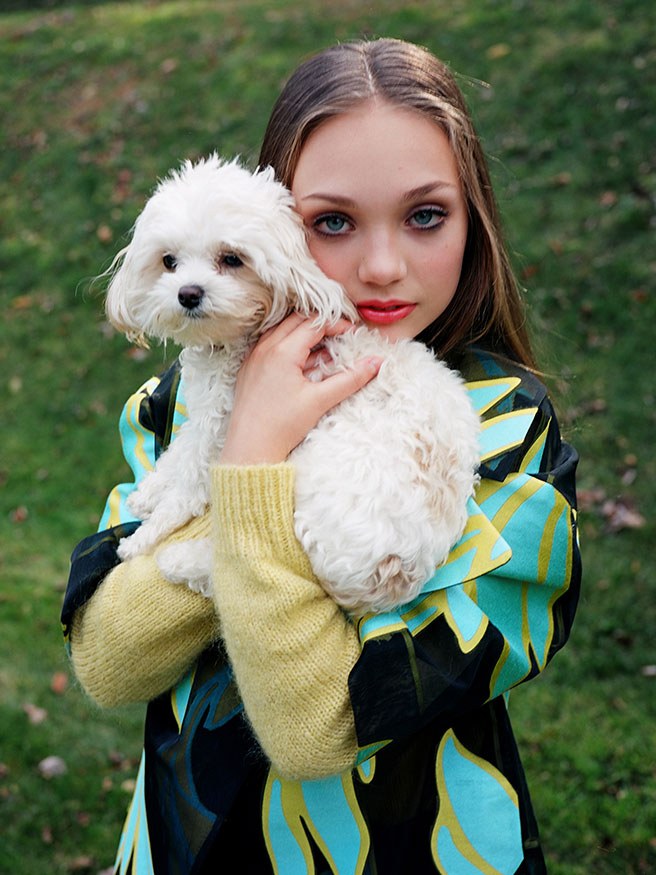 D'aww. (via Elle.com)
On Tuesday, Maddie also announced via Twitter that she'll be guest starring on Disney's show "Austin & Ally." No word yet on an air date for her episode, but her character's name is apparently Shelby. Keep your eyes peeled.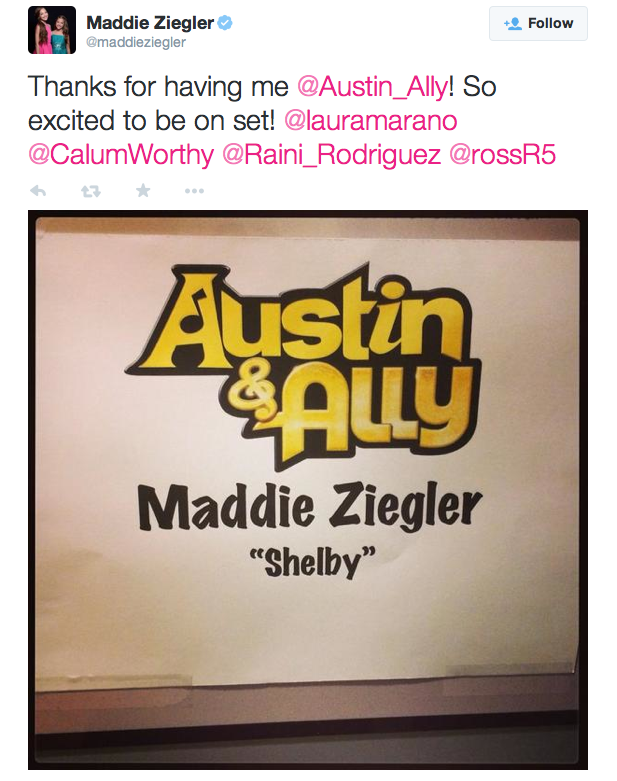 And last week, the tiny dancer posted a teaser photo of herself at the Sony Pictures lot on Instagram. Maddie Ziegler, movie star? Wouldn't put it past her. Next stop: world domination.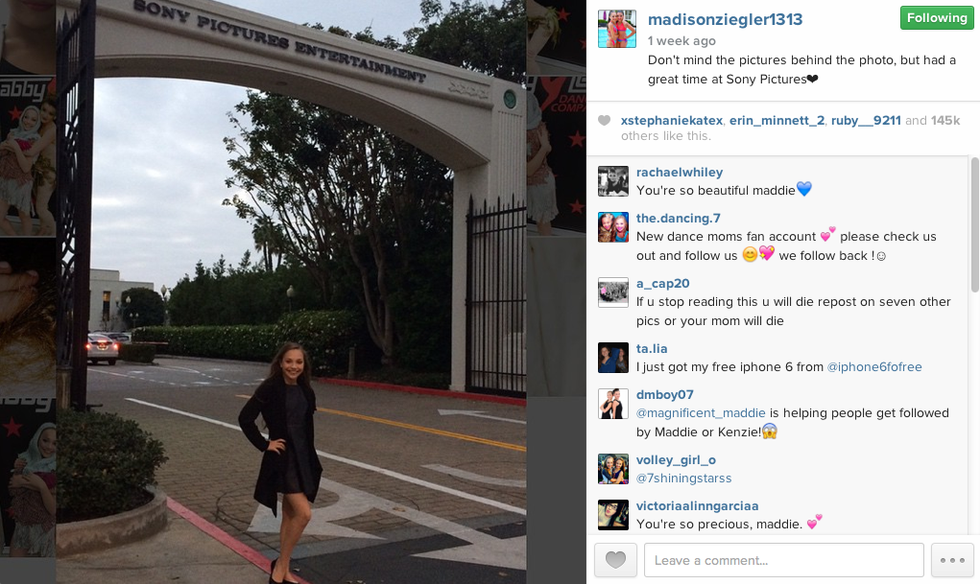 The secret's out: Dancers are the ultimate in GLAM. (Obviously!) The world of high fashion realized this a while ago, and recent press is confirming what us dancers already knew. (See Teen Vogue's "Strictly Ballet" and Free People's ballet collection—which, with the help of Ballet Zaida's Oliver Endahl, eventually produced some beautiful dance photography.)
This week, Elle magazine followed suit with "Alvin Ailey Dancers Take on Spring's Best Dresses." Yes, guys, this is just as glorious as it sounds. The exquisite women of Alvin Ailey American Dance Theater and Ailey II are the perfect models to show off the fun, flirty dresses of the season. Warning: Desire to shop will increase ten-fold after viewing these photos. Check out some of our favorites, below.
All photos Kathryn Wirsing/Elle
[portfolio_slideshow id=30091]
Catch Alvin Ailey American Dance Theater at Lincoln Center, now until June 22.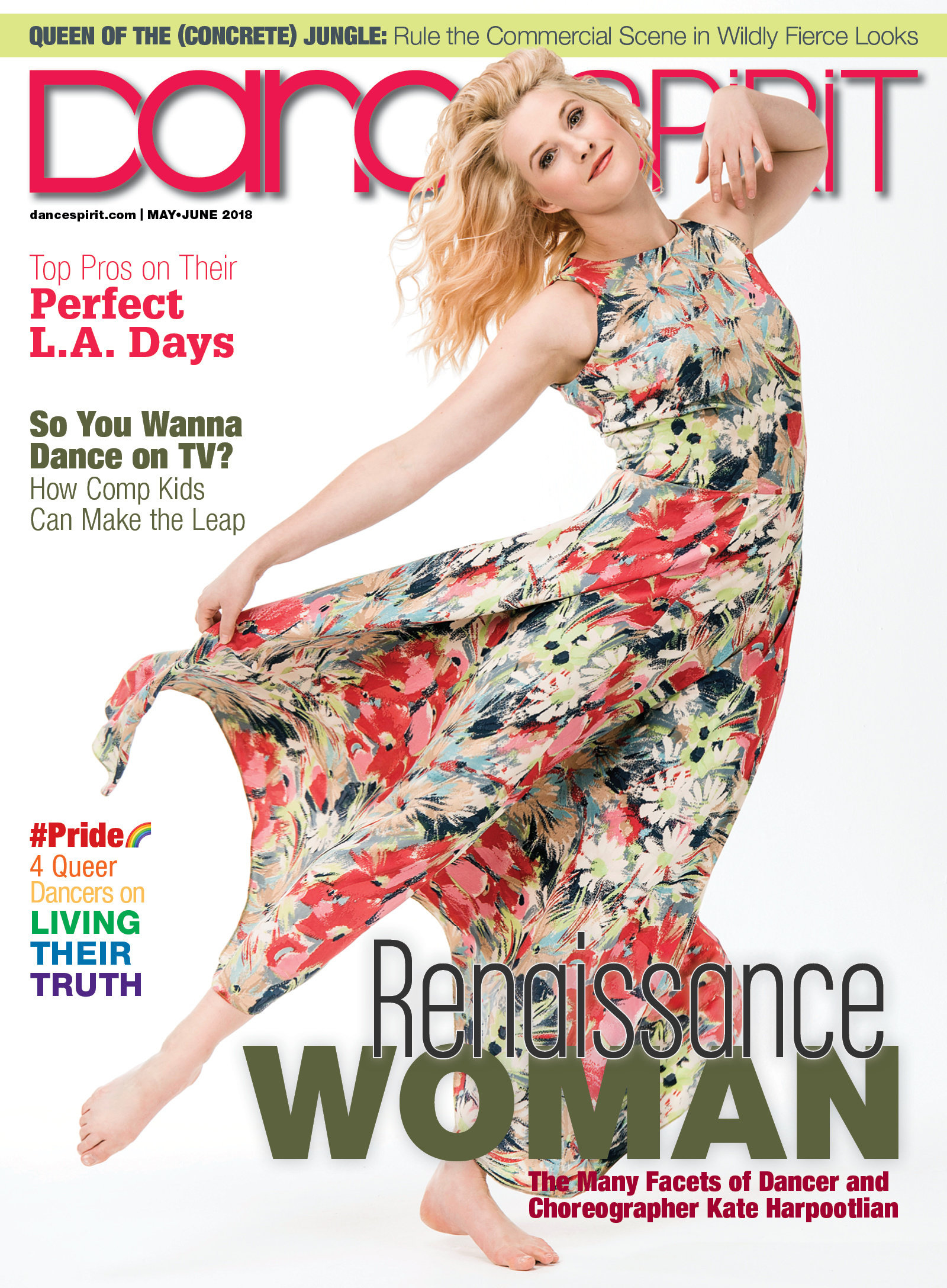 Get Dance Spirit in your inbox