Mandy Moore (photo by Lee Cherry, courtesy Bloc Agency)
In the dance world, Mandy Moore has long been a go-to name, but in 2017, the success of her choreography for La La Land made the rest of the world stop and take notice. After whirlwind seasons as choreographer and producer on both "Dancing with the Stars" and "So You Think You Can Dance," she capped off the year with two Emmy Award nominations—and her first win. Dance Magazine caught up with her to find out how she's balancing all of her dance projects.
JT Church and Robert Roldan in Travis Wall's "The Mirror" on "So You Think You Can Dance" (Michael Becker/FOX)
Congrats to this year's Outstanding Choreography Emmy nominees, announced yesterday morning in Hollywood! It's a pretty stellar list of names, with "So You Think You Can Dance" and "Dancing with the Stars" choreographers earning four of the category's five slots. (Rockstar Mandy Moore was actually nominated for her work on both shows. 🙌 )
Keep reading...
Show less
The 2016 Emmy Awards are right around the corner, and this Hollywood awards show holds a special place in our hearts. Why? Because of the dance category! Nothing's better than watching our favorite choreographers receive such large-scale, well-deserved recognition. And one thing's for sure: 2016 is going to be a super competitive year. Dance took over this year, from the runways to the movie theaters and everywhere in between. We've included a few of our favorite routines below, but be sure to check out all the nominations right here.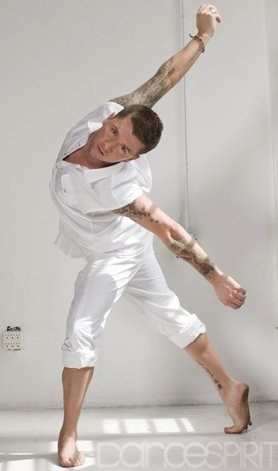 Travis Wall
(photo by Joe Toreno for Dance Spirit)
It seems like Travis Wall can do no wrong. From absolutely killing it on "So You Think You Can Dance" almost every single week to getting nominated for an(other) Emmy Award for Outstanding Choreography—his fourth—Wall is having one heck of a year. There's only one downside: The Emmy Award presentation for choreographers won't be broadcast live on TV à la last year. Instead, they'll be presented at the Creative Arts Emmy Awards this weekend—not on TV, not in the limelight.
I believe I speak for us all when I address the Emmy producers: BOOOOO.
But Wall is taking it all in stride, continuing to wow us on "So You Think" and gearing up for a second national tour with Shaping Sound. We talked with Wall before the Creative Arts Emmy Awards.
Are you pleased with the pieces that make up your Emmy nomination this year ("Hanging by a Thread," "Wicked Game" and "Medicine")?
I am! The "SYTYCD" producers submit choreographers for nomination, but they give us the chance to weigh in on the pieces they select to represent our body of work. So if I win, I win for all three routines. My favorite is definitely Wicked Games, which I choreographed for Amy Yakima. But I'm just so honored to be nominated again. I try not to think about it too much—it's so crazy.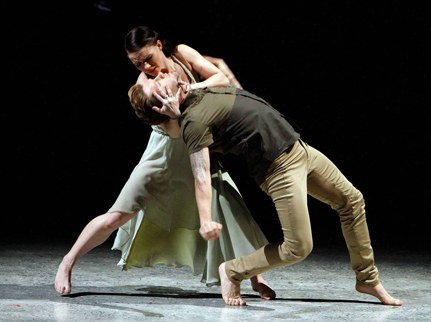 Amy Yakima and Travis Wall in Wall's Wicked Games
(photo Adam Rose/FOX)
What's next for you?
Right after "SYTYCD" finishes, Shaping Sound starts rehearsals for its next tour, which starts in October. We'll be stopping in more than 20 cities. I'm really excited for Shaping Sound to hit my hometown in Virginia so my family and everyone at my dance studio can see what I've created.
Is it a new show? 
It has the same outline as our first production, but it will be an overall cleaner and better show. There are two new numbers, and lots of things throughout have evolved. We definitely want to keep it fresh. The cast is also changing—we held an audition earlier this week to fill a couple of male parts.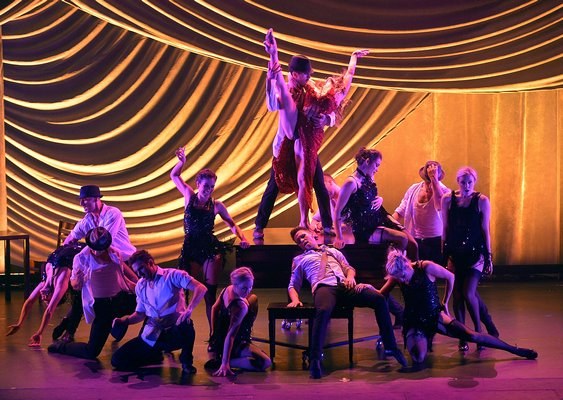 Shaping Sound Dance Company in That's Where I'll Be Waiting
(photo by Charley Gallay, courtesy Shaping Sound)
What qualities do you look for in a dancer?
I love dancers who are unique. I look for someone who I believe can stand onstage alone and hold an audience's attention. I also like hiring people we already know. When we're on tour, we live, eat and breathe with one another. So we have to be able to get along. And of course, I'm always excited to see amazing technique and focus.
What are your goals beyond the tour?
I just always want to stay passionate about what I do. I work hard and put so much of myself into my work, so I hope to continue doing that. I have to stay focused. And I know that if I continue pushing myself, and stay on the same path, I'll achieve my biggest dreams ever.
Sep. 23, 2013 11:44AM EST
If you're like me, you were really, really sad for the first half of last night's Emmy Awards. Song-and-dance king Neil Patrick Harris was hosting, and we'd been promised big, dance-y things. But for more than an hour there was nary a dancer in sight.
Then came the middle of the show. And there was a number there. Called "The Number in the Middle of the Show." Featuring NPH being the song-y, dance-y NPH we all know and love. And the "Emmy Gold dancers" doing some very flashy choreography indeed. (And, for some reason, actor Nathan Fillion and comedian Sarah Silverman.)
Don't get us wrong: It was nice. The lyrics were cute. ("Here's some really sexy dancing in the middle of the number that's the number in the middle of the show!") We were feeling a little better. But it wasn't the knock-'em-dead, we'll-never-forget-this extravaganza we were expecting.
We needn't have worried.
When it came time to present the Outstanding Choreography Emmy, we were transported to a crazy, weird, wonderful dancetopia, where the characters in our favorite shows were played by some of our favorite dancers (Melanie Moore! Jeremy Hudson! Kayla Radomski! Jaimie Goodwin! Dana Wilson! Kathryn McCormick! Teddy Forance! Nick Lazzarini!)—plus the Emmy nominees themselves (Derek Hough! Allison Holker! Mandy Moore! Tabitha and Napoleon D'umo! Travis Wall! Sonya Tayeh!). It was a world where "Mad Men"-ers tangoed, "Boardwalk Empire"-ers Charlestoned, and "Breaking Bad"-ers breakdanced (break-bad-danced?). In short, it was fabulous. (Congrats to Derek Hough, who, after all of that amazingness, took home the Emmy!)
Aug. 08, 2013 11:18AM EST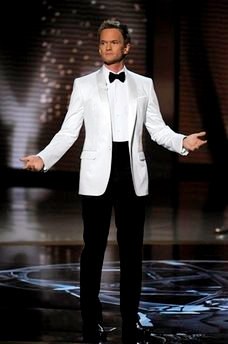 "Where my choreographers at?" (Neil Patrick Harris - photo AP/Mark J. Terrill)
Up until now, the Emmy award for choreography has been presented at the smaller Creative Arts Emmys ceremony rather than the big Primetime Emmy awards. And while we're happy the Emmys at least HAVE a choreography category (*cough* Oscars, get on that! *cough cough*), it's always bummed us out a little that they didn't give dance a moment in the primetime spotlight.
But this year, that all changes. Not only will the choreography Emmy be presented at the primetime show, but the seven nominees—Derek Hough, Allison Holker, Sonya Tayeh, Mandy Moore, Tabitha and Napoleon D'umo and Travis Wall—will join forces to create a dance number starring Emmy host Neil Patrick Harris. That's eight of our favorite names of all time in one sentence. What could possibly make this more awesome?
I'll tell you what: This little rumor, courtesy The Hollywood Reporter:
"One option being bandied [for the Emmy number is] the choreographers themselves dancing, and each has been invited to hire two of their favorite dancers for the number (likely from the shows they were nominated for)."
Please, oh dance gods—please let all of these choreographers dance at the Emmys. With NPH. And some top-notch "Dancing with the Stars" and "So You Think You Can Dance" folks. It's all we want for Christmas and our birthdays combined.
Catch the sure-to-be-amazingness during the Primetime Emmys, September 22 on CBS.
Sep. 24, 2012 12:22PM EST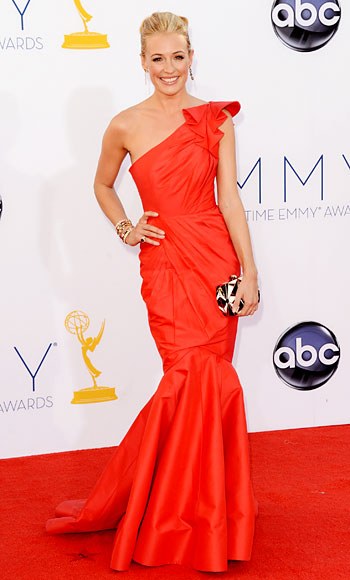 We've said it before, and we'll say it again: All of us at DS have a serious crush on the fabulously stylish and genuinely awesome "So You Think You Can Dance" queen Cat Deeley. Any host who becomes such good friends with her show's contestants that she has them all over for a pool party every 4th of July is pretty hard not to love. And because we know you're just as obsessed as we are, we've showed you how to get one of her glamorous looks and devoted significant real estate in our "SYTYCD" recaps to rehashing her fantastic outfits. (Dancing, shmansing.)
We knew Cat was going to look great at the Emmys last night, but when she walked the red carpet in an amazing red one-shoulder Andrew Gn gown with what looked like origami pleating, we swooooooned. So gorgeous! (Oh,  by the way: Did we mention she styles herself?)
Sadly, Deeley didn't take home the Outstanding Reality Host Emmy. But the award did go to a fellow dance-show emcee: Tom Bergeron of "Dancing with the Stars." And good timing, too—the first "DWTS" All Star season begins tonight! Catch it on ABC at 8/7c.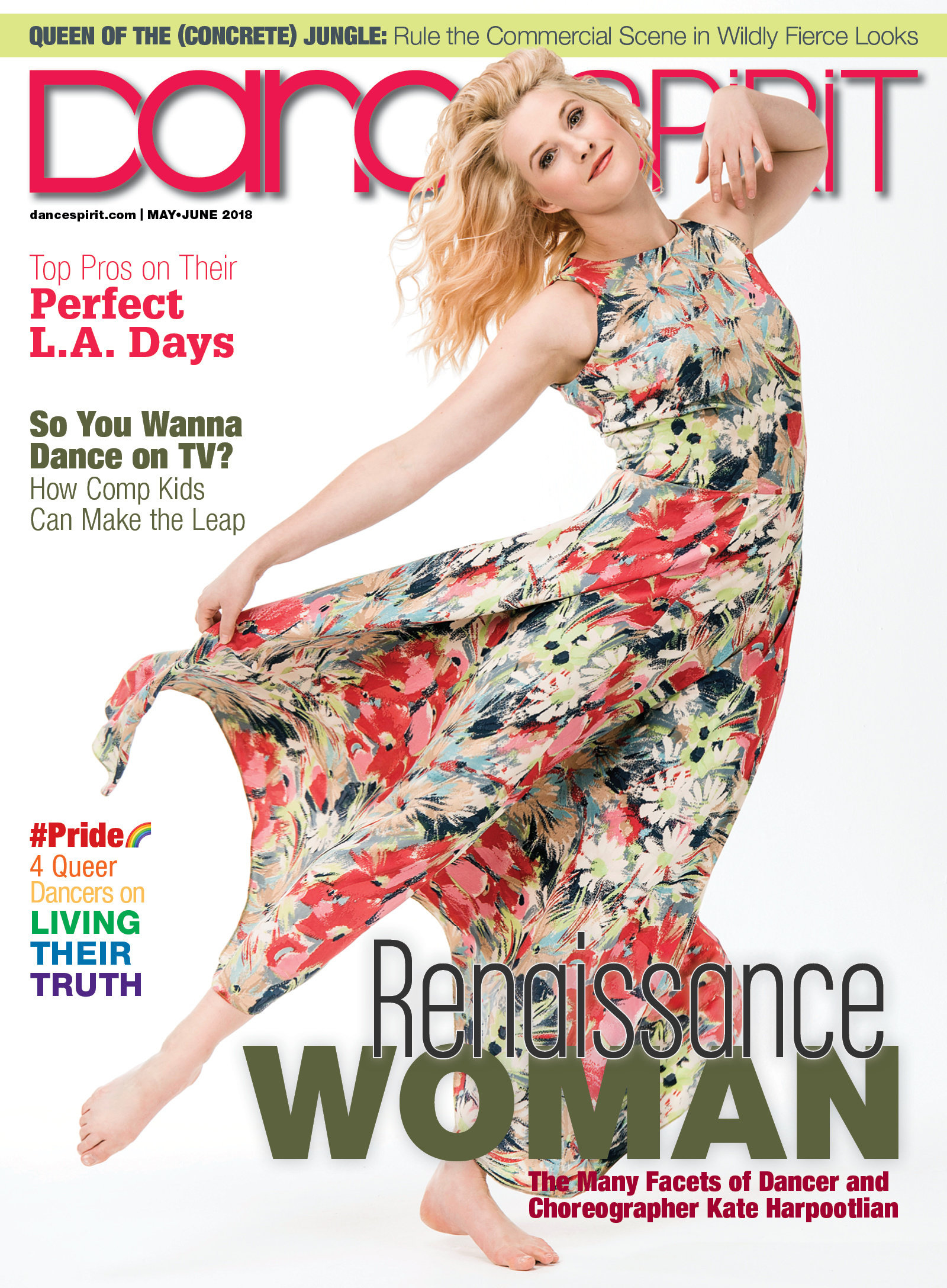 Get Dance Spirit in your inbox