The network-televised Primetime Emmy Awards may not be happening until next Sunday—but the biggest dance prize has actually already been handed out. That'd be the award for Outstanding Choreography, presented during this weekend's Creative Emmy Awards, honoring artistic and technical achievement in television.
The Outstanding Choreography field was absolutely STACKED. (No surprise, given all the fantastic dance happening on TV these days.) Nominees included Travis Wall, for his ever-excellent work on "So You Think You Can Dance," and Derek Hough, for his high-octane "Dancing with the Stars" routines. So, who actually took home the statue?
It was a tie! Quest Crew was recognized for three of its jaw-droppingly fabulous numbers for "America's Best Dance Crew," and Kathryn Burns also won for her charmingly kooky choreography for "Crazy Ex-Girlfriend." Congrats, you guys!
A little behind on your TV watching? We've got you covered: Here are the routines that earned Quest Crew and Burns their Emmys. (We're particularly obsessed with Burns' "Settle for Me"—last video below—which channels Fred and Ginger in the most delightfully offbeat way. If you haven't gotten into "Crazy Ex-Girlfriend" yet, go binge-watch it on Netflix RIGHT NOW.)
Want more Dance Spirit?
OK, so you've actually already "met" him—several times. He's the Tony-winning choreographer responsible for Hugh Jackman and Beyoncé's epic musical number at the 81st Academy Awards (which earned him an Emmy, making him a Tony- and Emmy-winning choreographer). He's also the man behind last year's dance-tastic Oscars ceremony and NBC's The Sound of Music Live!...
It's Rob Ashford!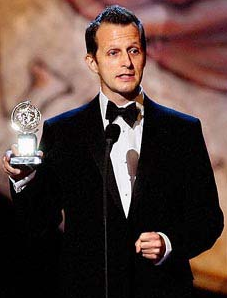 Rob Ashford accepts his Tony for best choreography in Thoroughly Modern Millie in 2002 (photo via Pittsburgh Post-Gazette)
This guy's known for getting non-dancers to shake it. (Exhibit A: He had Daniel Radcliffe pirouetting in How to Succeed in Business Without Really Trying.) So just imagine what he can do with a fellow dance aficionado like Ellen!
Unfortunately, when it comes to spilling the deets on this evening's performances, Ashford's keeping his lips sealed. Sigh. Suppose we'll just have to tune in tonight to find out!
In the meantime, here's a clip of Ashford's Emmy-winning choreography from the 2009 Oscars to tide us over: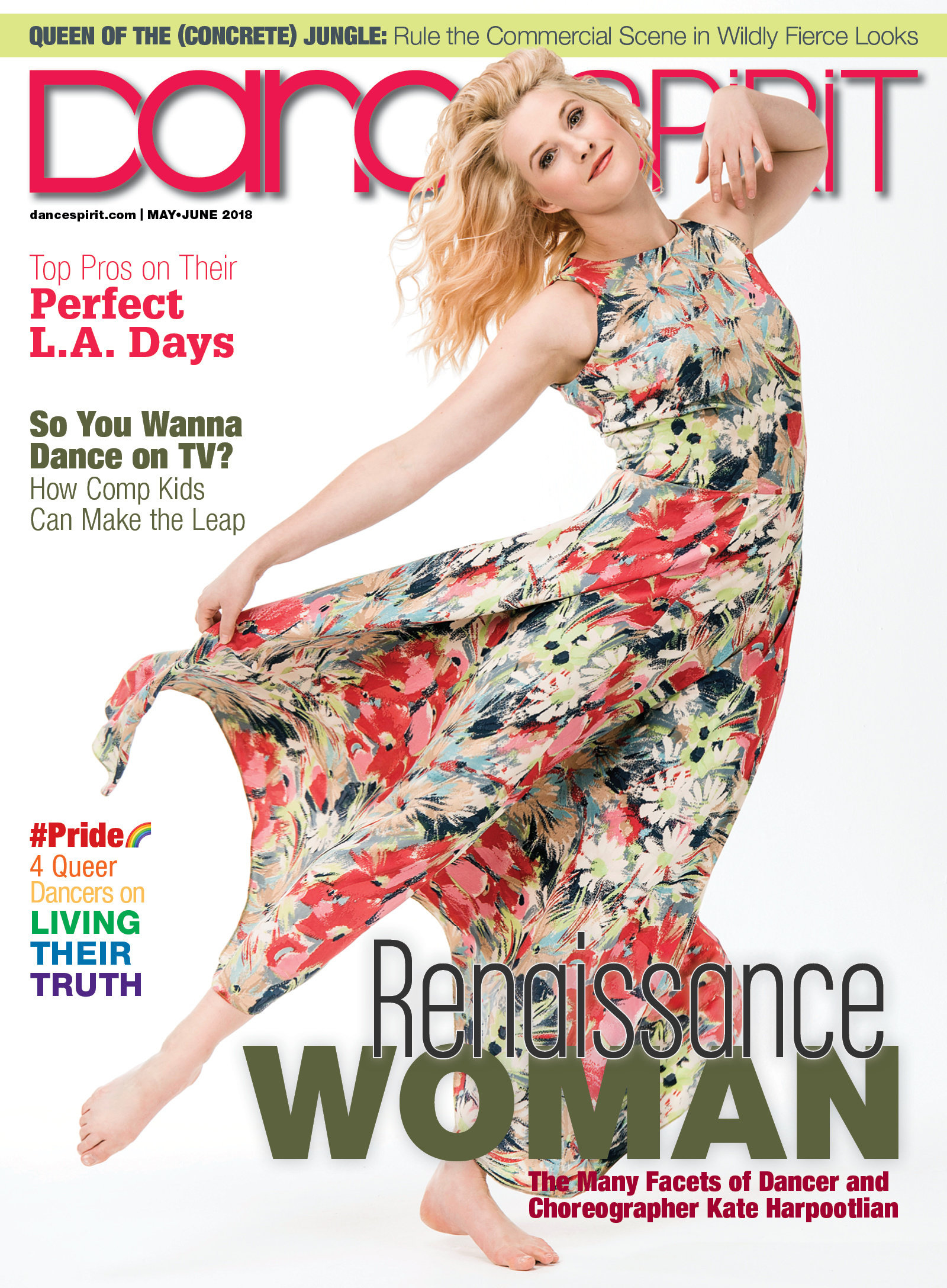 Get Dance Spirit in your inbox