Popular
Sep. 12, 2017 02:02PM EST
Sometimes, dancers just need a snack that's super-portable, mess-free, and nonperishable. That's where energy bars come in. The trick is to know which ones are most like real food: tasty, low in added sugars, and high in dancer-friendly nutrients like fiber and protein. Behold, our ultimate energy bar breakdown.
Keep reading...
Show less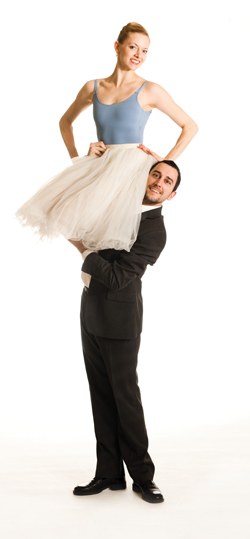 Aaron Ingley and Julia Erickson are partners on and off stage—and now, in business. (Nick Coppula)
When Julia Erickson and Aaron Ingley fell in love with dance—and each other—they had no idea their passion would result in a successful food business. Well into their professional ballet careers, the pair became dissatisfied with the lack of nutrition and plethora of artificial ingredients in energy bars. And so they created their own, appropriately named Barre.
The two started their dance careers nearly 3,000 miles apart—Ingley at the Southern Academy of Ballet Arts in Tallahassee, FL, at age 13, and Erickson at the Pacific Northwest Ballet School at age 7. They met when Ingley went to study at PNB in 1996, and they started dating a year and a half later. Ingley became a member of Pittsburgh Ballet Theatre in 1999, and Erickson joined him in 2001. She's now a principal with the company, while Ingley, who left PBT in 2008, recently graduated from University of Pittsburgh and is a freelance dancer.
For years, they discussed their frustration with energy bars, which tasted bad, didn't have enough protein and were full of questionable ingredients. Erickson found that the snacks that gave her proper fuel—like granola and trail mix—made a mess of her costumes or the studio floor. One night in 2010, she came home from work determined to make a better option. "I've always been a foodie," she says. "And I love experimenting in the kitchen."
Erickson reached for staple performance-enhancing ingredients she already had: dried fruits, like dates for their antioxidants and cranberries for their anti-
inflammatory properties; raw nuts, like pecans, which are rich in potassium, calcium and iron; oats for fiber; and a pinch of sea salt for natural electrolytes, so she could skip the sugary Gatorade. She began making a different version every couple of days, and she and Ingley quickly knew she was on to something. "The bar tasted really good," she says. "I ate it before rehearsal and it gave me awesome energy without making me feel bloated. Once I figured it out, I wanted to share it with the dance community."
She started bringing variations of the gooey snack into the studio to share with her co-workers, and many of them said they would buy it if it were on the market. With the PBT dancers as their willing guinea pigs, Erickson and Ingley perfected the recipe for Barre's debut flavor, called Pirouette Cinnamon Pecan. They spent days in their kitchen cooking, shaping and packaging what would be the first batch of Barre bars for sale. Many of their dancing friends even donned hair nets to help. The new products were sold for $2 apiece at the PBT summer program. "We sold a lot and saw that there was a market," Erickson says. "The students were really into them." They decided to officially go into business.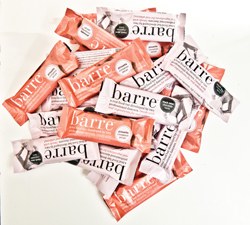 Since business classes aren't part of a classical ballet dancer's training, the pair was unsure what the next step would be. So Erickson approached PBT sports dietician Leslie Bonci, who was immediately on board. She directed them to a food lab to have the product analyzed; the food lab suggested a manufacturer, who introduced them to a company that produces packaging. Then, they organized meetings with Pittsburgh philanthropists to raise start-up money.
Barre made its official debut at the 2011 Dance Retailer News Expo in Las Vegas—less than a year after Erickson threw away her trail mix. "We felt like everyone in the dance retail world was a bit taken aback—in a good way," Erickson says. "It was a great affirmation that as dancers ourselves, we understand what dancers need, and we're able to meet those needs."
Currently, Barre has three flavors, all made with ingredients everyone can pronounce. They're sold across the country, including at Steps on Broadway, the NYC boutiques for Freed, Gaynor Minden and Sansha, select Whole Foods Market stores and Giant Eagle grocery stores.
Erickson and Ingley attribute much of their success to their passion for their product and their ability to "tap into the dance network." All of the Barre team members—who distribute samples at Whole Foods, design the Barre packaging and photograph the product—are current or former dancers. "Barre didn't start with the business in mind," Ingley says. "It started with the dancer's performance in mind." That's why Barre contributes a portion of all its proceeds to arts education programs.
Despite their remarkable success, the couple remains humble, admitting they're still learning as they go. "When we sit here talking about it like this, I feel like we own a real company," Ingley says. Erickson laughs, putting her hand on his. "I think we do!"

In our December 2010 issue, 
DS
 points out how certain foods and drinks that are billed as "healthy," don't actually provide as much nutrition as you might expect. Here are three more foods that are similarly misleading.
Energy Bars
Why you think they're healthy: Energy bars like PowerBars and Balance Bars are marketed as meal replacements packed with muscle-building protein.
But really: Most energy bars are glorified candy bars, loaded with sugar, calories and protein you don't need. According to Jan Hangen, a registered dietitian in the sports-medicine department at the Children's Hospital in Boston and a nutrition consultant at Boston Ballet, excess protein is stored as fat. You need .8 grams of protein for every kilogram of body weight (1 kg = 2.2 lbs). So if you weigh 125 pounds (56.8 kg), you should eat about 45.5 grams of protein each day. Some energy bars contain up to 30 grams of protein—the equivalent of one chicken breast.
Instead: Try Lärabars, which contain only fruit and nuts, rather than excess protein and chemical additives found in energy bars.
Multigrain Crackers
Why you think they're healthy: You've heard that grains are a heart-healthy energy source.
But really: There are two types of grains: refined grain and whole grain. Refined grains have been milled to lose the outer bran layer of the kernel. Whole grains contain the entire kernel, making them higher in fiber and other important nutrients. The multigrain designation usually means that in a single serving, you're eating mostly refined grains, with a very small (even negligible) amount of whole grains. Whole grains fight disease and take longer to digest, so your appetite will be curbed and you'll have calories to burn (translation: energy).
Instead: Skip foods labeled "multigrain" in favor of those with a "whole grain" label. Munch on Triscuits or toss a bag of dry whole-grain cereal in your dance bag. Kashi cereals or regular Cheerios are good options. You can also try oatmeal, brown rice and whole-wheat bread. Just make sure the words "whole grain" appear first or second on the ingredient list, and that there are fewer than 4 to 5 grams of sugar per serving. (See the "What Are Whole Grains?" sidebar below.)
Pita Chips
Why you think they're healthy: Pita bread is a good for you, so baked pita chips must be good too.
But really: "They sound wonderful, but they are really high in fat," says Peggy Swistak, a consulting nutritionist at Pacific Northwest Ballet in Seattle. "Three or four pita chips with bean dip is a healthy snack, but who only eats three or four?" If you aren't careful, you could eat a whole bag, and that would count as your fat allotment for the whole day.
Instead: Munch on rice cakes or plain air-popped popcorn. One rice cake is only 45 calories and contains less than a gram of fat. One cup of plain popcorn is about 30 calories and less than half a gram of fat.
What Are Whole Grains?
barley

brown rice

buckwheat

bulgur (cracked wheat)

millet

oatmeal

popcorn

whole-wheat bread, pasta or crackers
Bronco Girl Nutrition Bars are specially designed to meet the specific needs of the female bull rider! Well, maybe not, but manufacturers would certainly develop a sports bar for female bull riders if they thought it would sell. Sales of nutrition bars are a multimillion-dollar industry, and active people such as dancers comprise the target market. While engineered sports bars can be a nutritious, convenient snack, they can also be an overpriced source of excess calories. And, with an ever-growing number of sports and energy bars available in the marketplace, selecting the right one can be confusing.
The first thing to keep in mind is that an engineered sports bar will never be the equal of food. Science simply can't put all the trace minerals and antioxidants you need into a bar. Your ideal diet should consist of a variety of wholesome foods—lots of fresh fruits and vegetables, lean sources of protein, legumes, whole grains and high-calcium fare. Plan ahead so you'll have nutritious food available whenever you're hungry, and always keep healthy snacks such as fruit, granola bars and trail mix (nuts, seeds and dried fruit) in your dance bag.
Nutrition bars can, however, be used to supplement a wholesome diet, especially as an occasional convenience or for extra nutrients. Bars can be divided into two categories, based on purpose: meal replacements and pre- or post-exercise snacks. If used as a meal replacement, the bar should be high in calories and protein (at least 15 grams per bar). Eating an adequate amount of protein is essential for dancers, as they are constantly building and repairing muscles.
If the bar serves as a snack or a pre- or post-exercise source of calories, look for one that provides carbohydrates to fuel your activity and has at least 3 grams of fiber. Nuts, seeds and oats add flavor as well as soluble and insoluble fibers, which are good for your entire body. Here are some other guidelines to consider when selecting sports bars.
•Be aware of the calorie amount stated on the packaging. The calorie content may be for 1⁄2 a bar, not the entire bar. If you find a bar you like, consider cutting it in half to decrease calorie intake. Bars designed specifically for women tend to have fewer calories.
•Identify the bar's amount of sugar alcohols such as sorbitol, xylitol, lactitol and mannitol. On the nutrition label, these are usually included in the total carbohydrate content, but not in the net carbohydrate total. Sugar alcohols (1.5 to 3 calories per gram) contain fewer calories than sugar (4 calories per gram) and don't cause tooth decay. Some people are sensitive to these substances, especially in large quantities, and may experience gastrointestinal distress such as bloating and diarrhea.
•Note the grams of saturated and trans fats. These are the fats that can have a negative impact on your blood cholesterol. Many popular bars contain unnecessarily high quantities of these fats. Aim for bars that contain less than 3 grams of saturated or trans fats per serving. Saturated and trans fats aren't essential nutrients and you don't need to consume them at all.
•Female dancers must consume an adequate amount of calcium to maximize bone density and lower risk of stress fractures. Look for bars that have at least 30 percent of the recommended daily value for calcium, which is about the same amount contained in one cup of milk or yogurt.
•Don't overdo a good thing by consuming too many fortified foods. Nutrition bars are often highly fortified with essential vitamins and minerals. Add those bars to a few bowls of fortified cereal and a multiple vitamin/mineral tablet and you could be consuming too much. High doses of certain vitamins and minerals can impact the absorption of other vitamins and minerals and actually cause health problems.
•No state or federal organizations routinely test bars for quality and nutrition claims. In 2005, however, independent testing organization ConsumerLab.com revealed that some of the bars tested did meet their claims, while a few contained more carbohydrates and saturated fats than stated on the label. Log on to consumerlab.com for more.
While nutrition bars can serve as an occasional dietary supplement, it's important to realize how they affect your body. Take stock of how you feel after eating a nutrition bar: Are you more energized and satisfied than after eating "real" wholesome food? Many bars cost $2–$3—roughly the same price as a peanut butter and jelly sandwich or a snack consisting of an apple, a carton of yogurt and trail mix. Is the expense worth it to you? Always make a deliberate decision as to whether the bar is worth the price, convenience and nutrition content, before using it as a meal replacement or dietary supplement.
Felice Kurtzman is the director of sports nutrition for the UCLA Athletic Department.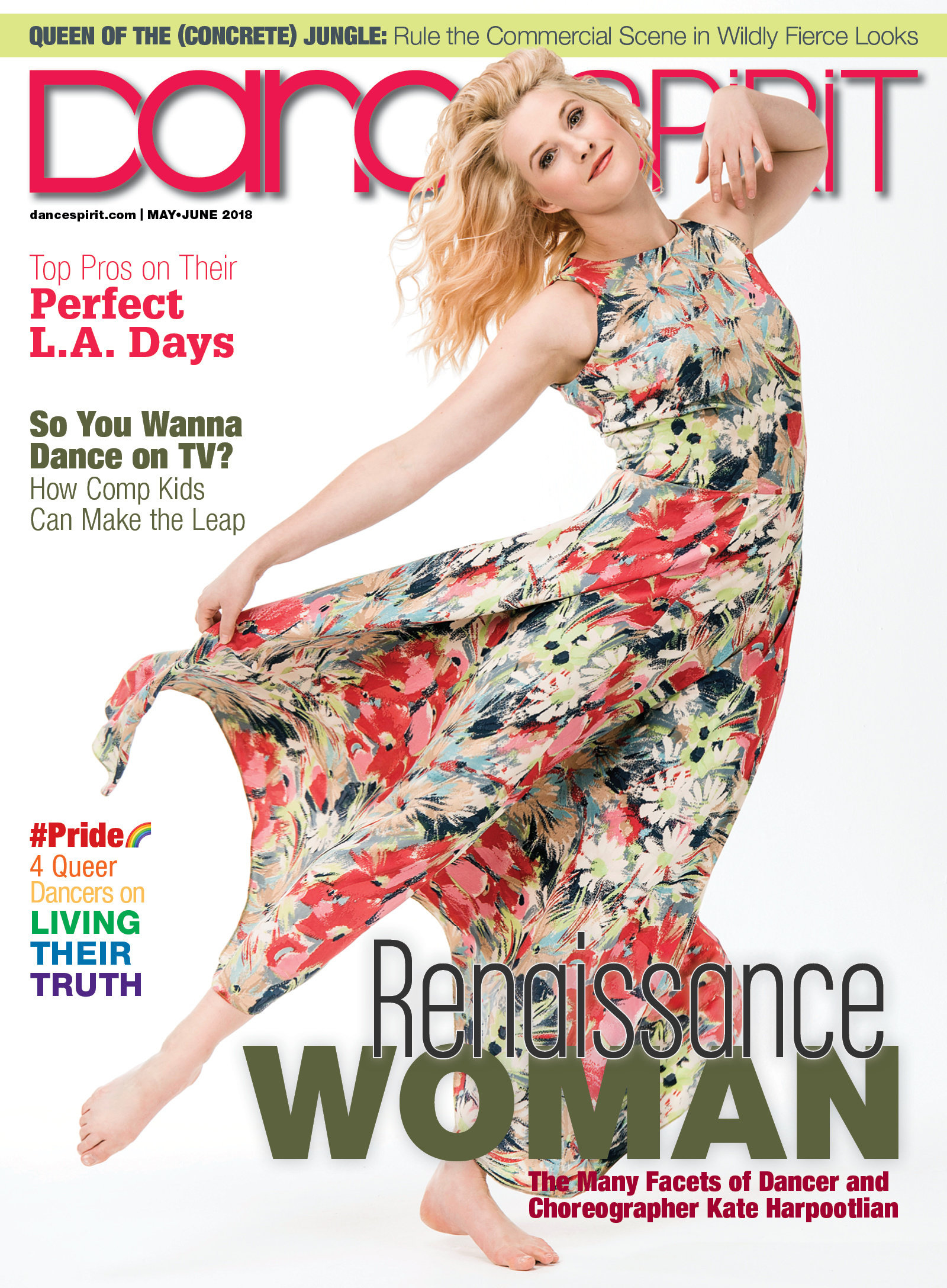 Get Dance Spirit in your inbox