Are you a fan of all-things musical theater? Are you obsessed with listening to people talk about Broadway productions? Are you intrigued by just exactly what goes on behind the curtain?
DUH, of course you are. (That's my answer, too.)
Here's some good news: There's a podcast out there that's perfect for us. It's called The Ensemblist, and it 100 percent delivers on its tagline, "Broadway from the inside out." But the best part is that because it speaks to Broadway ensemble members about musical ensemble-y things, there. is. so. much. dance.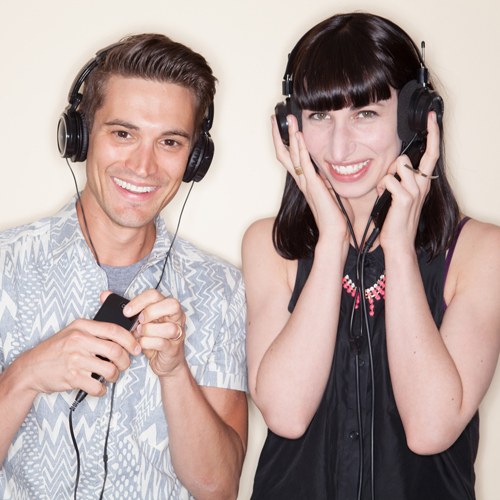 Mo Brady and Nikka Graff Lanzarone of The Ensemblist—the podcast with the cutest theme song ever (PC Kevin Thomas Garcia, courtesy Mo Brady)
A recent episode, "Ballet on Broadway," for example, talks to Sara Esty, a former Miami City Ballet soloist who's in An American in Paris; Christopher Vo, who toured with Lar Lubovitch Dance Company and now in The King and I; and Stephen Hanna, a former New York City Ballet principal who's in On the Town. There's another about the responsibilities of an associate choreographer, one about what it's like to be an understudy, one about dealing with split tracks—you get the picture. Each ep is jam-packed with info and advice for young performers. To find out more, I spoke with creators, hosts and Broadway vets Mo Brady and Nikka Graff Lanzarone.
Dance Spirit: When did you two meet and how did this start?
Mo Brady: We met around 2012. We have the same agents, so we first made contact at a Christmas party. But we actually became better friends through Twitter, tweeting to one another about sort of nerdy public radio and theater things. I had this idea for a podcast when I was in the Addams Family on Broadway. I was fascinated by the ensemble members I worked with. They were all incredibly talented and had great stories. Nikka and I have always looked up to ensemble members—we spent our childhoods tracking performers from one cast recording to the next, noting who was in which show. I was also interested in public radio, and as my idea grew, I just reached out to Nikka to see if she would be up for it—and she was!
Nikka Graff Lanzarone: I loved the idea immediately. After Mo approached me, I said, "Oh, of course—and here are 87 ideas that I didn't even know I had!"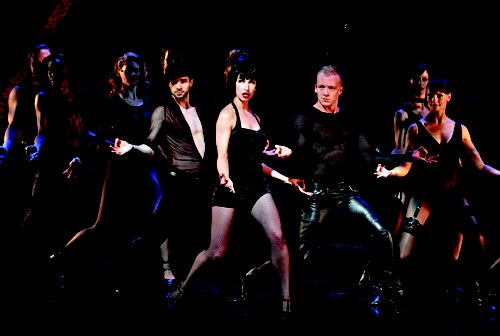 Nikka Graff Lanzarone (center) as Velma Kelly in Chicago on Broadway (Photo: Jeremy Daniel)
DS: Why a podcast?
MB: The podcast felt like the right form. We often take an aspect of a Broadway ensemble that's very important but also very small, and show just how essential and exciting it is. And with a podcast, you can add in narration and help people see the larger context.
NGL: Plus, we can tell the same story from different angles. There are so many things in a show that go largely unknown. This is our way of saying here's what it really means to be working on Broadway.
DS: What do you want listeners to get out of The Ensemblist?
MB: For someone who's hungry to be a Broadway dancer, there's a lot of information out there already about auditioning and performing. But everything else that goes on behind the scenes is sort of a mystery. Like, what does it mean to be a swing? How do you learn all those tracks? How many tracks do you have to know? What is a track?! All these things are normal, but pretty special. We're trying to add to that conversation.
Hooked? Go check out The Ensemblist's website to learn more.
Musical Theater
Feb. 01, 2014 06:00PM EST
There are certain iconic roles every Broadway performer dreams of playing: Anita in West Side Story, Mimi in Rent, Reno Sweeney in Anything Goes. The lucky triple threats who snag these parts end up with the best solos and the most stage time—not to mention fully developed characters to sink their teeth into. Dancers in the ensemble, on the other hand, may only be labeled "townsperson" or "party guest"—but their characters are still a crucial part of the story.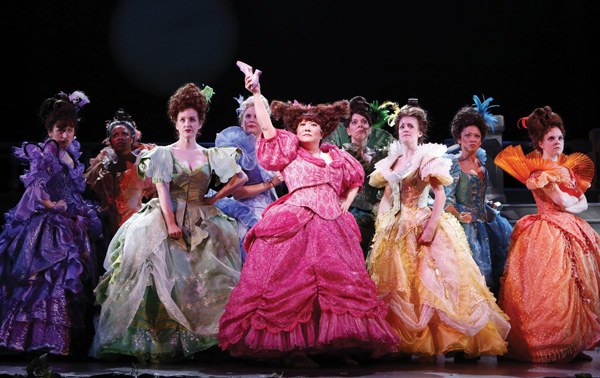 Cinderlla party guests in character, including Kristine Bendul (second from right) (photo by Carol Rosegg)
How can you connect with a role that doesn't have a fully realized identity? It takes a lot of imagination and improvisation, but creating your own character from scratch can be one of the most freeing experiences onstage.
What's in a Name?
You may not have a name in the program, but that doesn't mean you can't create one for yourself. And choosing a name can help you begin to develop an idea of who your character is. Allyson Carr, in the ensemble of Broadway's Mamma Mia!, calls her "party guest" identity Jennifer, after her twin sister. In another number, Carr plays an old woman in the town square and envisions her as a Greek Granny named Erma. Having separate names for her two characters helps her transition between roles during the show.
Kristine Bendul, assistant choreographer and ensemble member in Rodgers + Hammerstein's Cinderella on Broadway, plays a role labeled only "fishmonger"—so she decided to have a little fun. "I named her Noodles," she says. "I imagined my character 'noodling' these very slippery fish with her bare hands." Bendul says that many Cinderella cast members choose funny names for themselves and refer to each other by those names onstage during performances (under their breath, of course).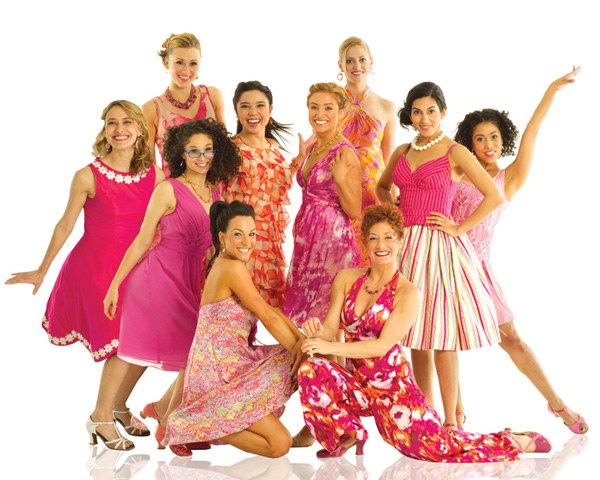 Allyson Carr (bottom right) with the ladies of the Mamma Mia! ensemble (photo by Joan Marcus)
Portraying Personality
Once you have a name, choosing a few personality traits will help anchor your character and give some context for your movement. Carr describes party guest Jennifer as "happy and positive," she says. "I imagine her as someone who wants to go out and meet guys, so she's always giving 100 percent—and that means I give 100 percent when I dance her part."
At the start of Mamma Mia! rehearsals, choreographer Anthony Van Laast asked ensemble members playing partygoers to imagine how their characters knew main character Sophie, and why they were invited to her wedding. From there, Carr was able to come up with a whole backstory for Jennifer: She's a friend of Sophie's from college and is excited to see her old friends and to get a vacation.
Even if your choreographer doesn't give you much direction, try asking yourself a few questions about your character: How old is she? What era does she live in? What's her role within the story? What is she dancing about?
Then use the choreography you're given to further inform your role. For example, the refined movement and careful partnering in Cinderella's party scenes allow Bendul to imagine herself as a dignified, slightly snooty woman: "She's very elegant, which is why she pulls up as she dances," Bendul says.
In the absence of a story, Joanne Chapman, founder and director of the Joanne Chapman School of Dance in Ontario, Canada, finds visualization a key element to getting her students into character. "I turn on the music and ask them to close their eyes and imagine: How do you respond to these lyrics? What kind of movement do you envision for your character? What is your facial expression?" says Chapman, whose musical-theater choreography has won top national titles at The Dance Awards and JUMP Dance Convention. Allowing yourself to imagine your natural responses to the music will help you make the moves your own.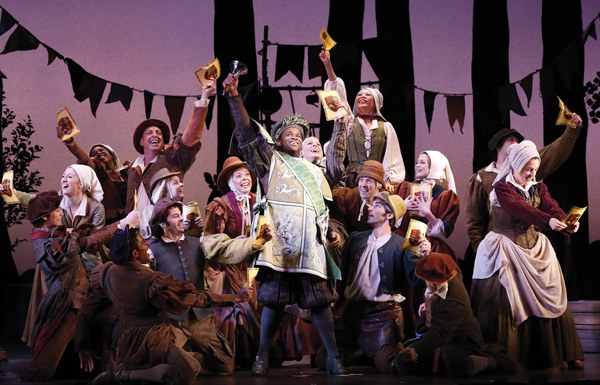 These Cinderella characters all have names—but you won't find them in the program. (Photo by Carol Rosegg)
Change is Good
Don't be afraid to switch things up from night to night. After all, that's one of the most exhilarating parts of live theater. "I'm always Jennifer and Erma on stage, but one night they may be sillier, or more serious, and their quality of movement may change depending on my mood," Carr says. Ensemble members often play the same roles for years at a time, so experimenting with your characters is the best way to avoid getting bored on the job and to always dance at the top of your game. "A lot of dancers don't realize the freedom they have to create," Bendul says, "but it's what makes the job fun!"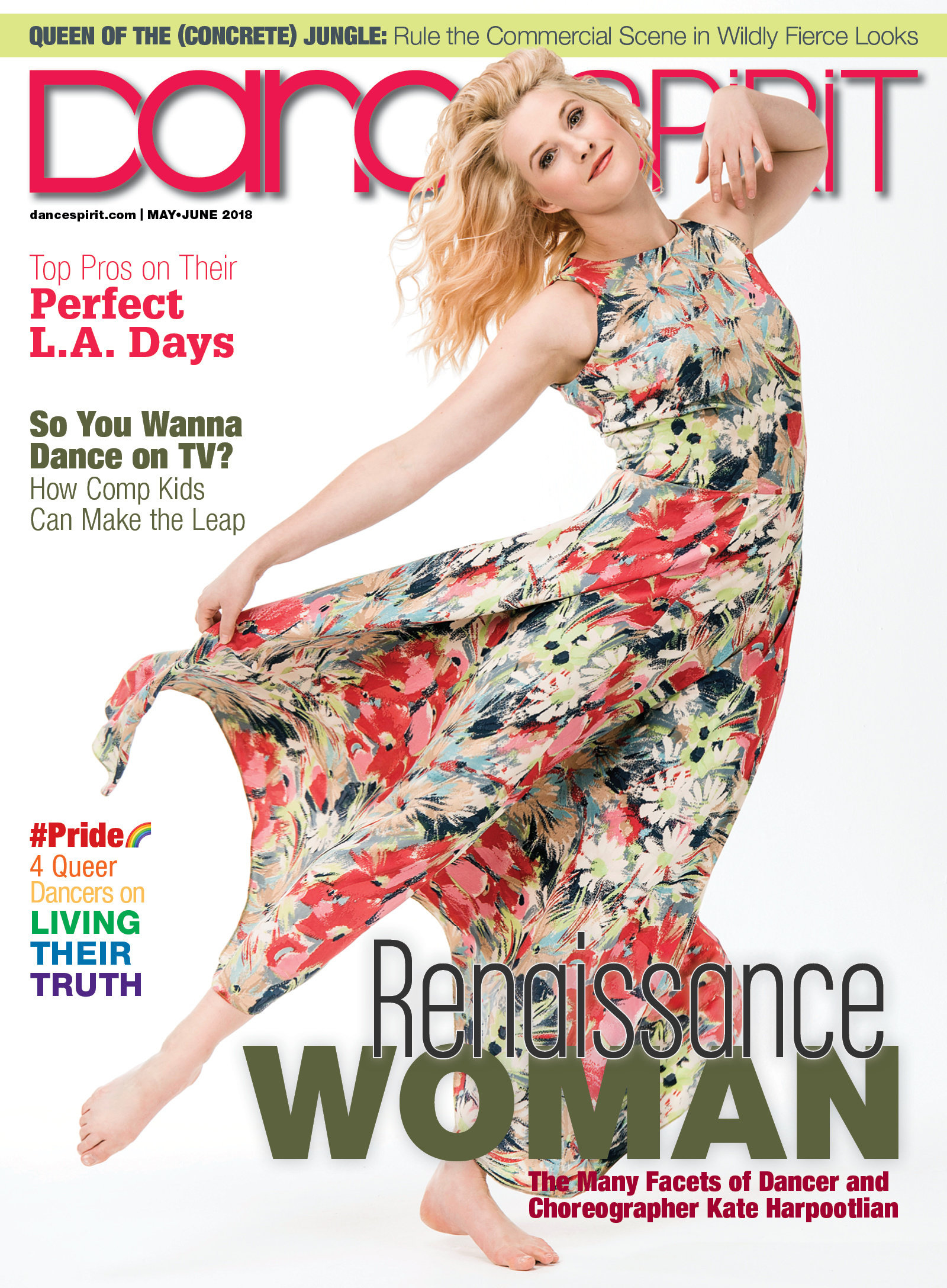 Get Dance Spirit in your inbox