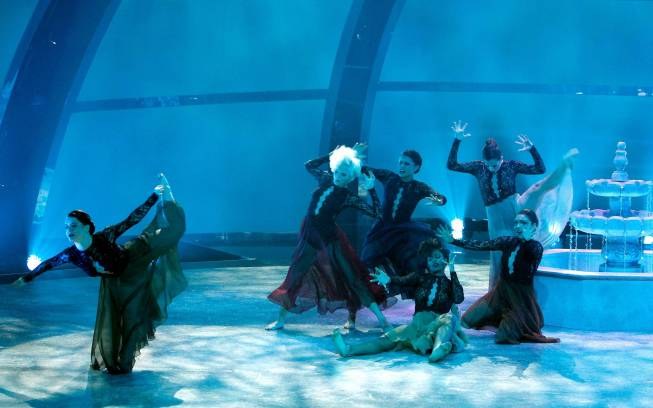 Stacey Tookey transforms the girls. (Adam Rose/FOX)
This episode didn't start off well: For the second week in a row, it was bad news bears for the boys. Tucker (no!) has an infection in his knee and can't compete this week. Then, who's in danger? Almost all of my favorites! Amy, Malece, Jenna, Tucker, Nico, Alan. Sigh… As soon as the dancing started, though, the episode got much better. This group is the Top 12 for a reason, and number after number just looked amazing! It was hard to choose, but here are my top 5 moments from this week's show:
1. The battle-for-your-life solos. Not that I ever want to see amazing dancers in the bottom, but one perk is that we got to watch them dance! Tucker, it seems, had made a miraculous recovery and danced flawlessly. Amy showed off her firecrackery self. Malece was beautiful, and Alan was just too cute. Can't we keep them all?! (P.S. Can we discuss how the judges saved Jenna AGAIN? Not that I don't love me some Jenna, but this is getting a little predictable.)
2. Hayley found her inner Gypsy. It's no secret that Hayley is one of the most technically perfect dancers on the show, and when combined with Nico's charm and Sean Cheesman's choreography, it's magical. Then there was that leg grab/lift/throw/flippy thing. Whoa!!! I'm going to go ahead and dub that the best leg grab/lift/throw/flippy thing on "SYTYCD" ever. But seriously, it was amazing. Standing ovation!
3. Pirates of the Paso Doble. Jenna and Tucker (who apparently coats himself in Axe body spray before rehearsals. All bad.) were paired up for this striking Jean-Marc Genereax number. Due to Tucker's injury, Alex Wong (yay!) fills in. Jean-Marc is certainly at his best when he's choreographing a paso. And I missed you Tucker, but these two made a great pair. Fierce pirate fun, I say. And, as if it couldn't get any better, Nigel told the Best. Joke. Ever. "Why are pirates called pirates? Because they argghhhhh." I'll be giggling at that one all day.
4. Fik-Shun and Amy waltzed it up. Confession: When a couple pulls the Viennese Waltz, it's often my cue to take a break and get a snack. But these two kept me captivated. As Amy said, it was the perfect way to rap up their partnership. So lovely—and so different from their kooky personalities! Mary said there were technical issues, but I certainly didn't notice them. And we knew after this piece (because Nigel and Kenny Ortega essentially told us so) that Amy would be saved, and we'd say goodbye to Malece. Way to ruin the surprise, guys!
5. Stacey Tookey turned the girls into women. My goodness, I love Stacey Tookey. You know who else I love? These girls! The final six formed such a cohesive, technically strong group, and as Mary said, there was no weak link. This fountain of youth-inspired dance will go down as one of my favorite group routines. I couldn't take my eyes off the TV. Another well-deserved standing ovation!
When it came down to elimination time, Nigel gave Malece and Alan the boot, but told them he still wanted them to go on tour. So here you have it, boys and girls, your TOP TEN DANCERS! Amy, Aaron, Jasmine, Hayley, Fik-Shun, Makenzie, Jenna, Nico, Paul and Tucker will kick off the tour on October 1! We'll be there. Will you?
We can't wait for the All-Stars to join the show next week. But in the meantime, enter our "SYTYCD" finale sweepstakes contest—you could win a trip to the Season 10 finale! And don't forget to let us know what you thought of this week's episode in the comments!
For those who've followed along in my one-episode-per-week challenge, this week is for the very last episode of "city.ballet." For those who haven't, now is the perfect time to watch the entire series from the beginning (especially if you're stuck inside because of the snow). In the finale, we get a look at the New York City Ballet dancers outside of the studio. Turns out, they're more than just beautiful dancers; they're also interesting humans.
FUN FACT:
Principal dancer Ashley Bouder didn't go straight to college after high school, but she's back in school now. And her major isn't dance—it's political science!
QUOTE OF THE WEEK:
"You don't become an artist by just doing your field, by just being in your bubble. That's why I think having an outside life is so important. Because that's what will inspire you to be the best artist you can be in your field." —Sara Mearns, NYCB principal
Watch every episode now at dancemagazine.com (Click "Related" in the upper right hand corner of the video to navigate between episodes.)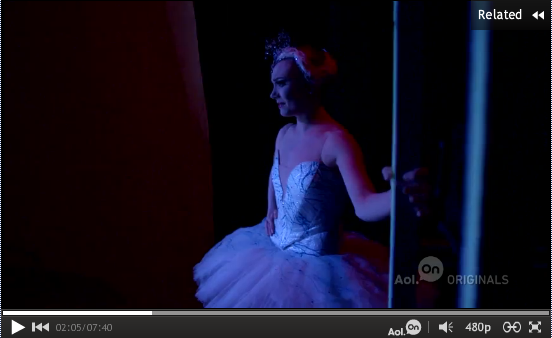 The principal level is the rank every dancer aspires to. But what really goes on once they get there? This episode gave us an inside look at the leaders of the pack at New York City Ballet.
FUN FACT: Ballerinas may make their job look painless, but that's not the case. To keep her body in tip-top shape, principal Ashley Bouder takes B12, Vitamin D, Vitamin C, magnesium (for muscle tightness and fatigue), Clozapine (for arthritis in her back) and Advil (to reduce inflammation) every day.
QUOTE OF THE WEEK: "It's not about how high your leg is, how high you can jump, how many turns you did. As an artist, it's not about that. I feel like, if you're in this profession, you should be in it for the artistry. That's what matters to the audience. That's what they relate to. That's what they come back for." —Sara Mearns, principal
Watch every episode now or join in on my one-episode-per-week challenge at dancemagazine.com (Click "Related" in the upper right hand corner of the video to navigate between episodes.)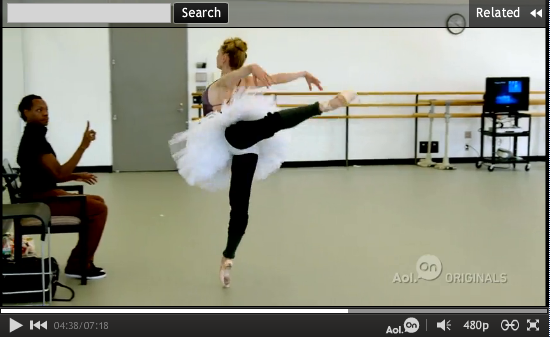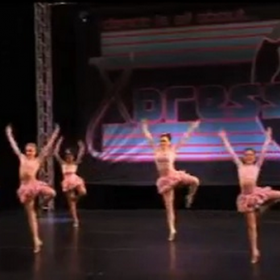 On The Verge
After last week's victory over the Candy Apples, it seems like the Abby Lee Dance Company's rival team may be gone for good! Abby's spirits are high as she places focus on the girls' win, but still shows no interest in Kelly, Brooke and Paige's potential return. With the Hyland girls taking the bottom two spots on the pyramid yet again and Payton back for a second week, chances of their comeback are looking slimmer than ever. But that isn't the only scoop at the ALDC this week. Here are my top AWKWARD and AWESOME moments.
AWKWARD: Pyramid time! Asia is on the bottom row, with Mackenzie right beside her. Mom Kristie Ray is outraged, immediately voicing that she feels the placement is unfair and inaccurate. Abby is not amused, and bluntly explains why Little Mac earned the higher slot. Needless to say, the outburst didn't go over so well with the other moms…not to mention the fact that two 7-year-olds probably shouldn't hear adults screaming about what they do and don't deserve.
AWESOME: On a lighter note, Nia FINALLY earned the top spot on the pyramid this week! Abby explained that Nia was the only student to approach her after last week's performances and ask what she could improve—a smart and mature move. After seven months without a solo, she is rewarded with a big responsibility; Abby has decided the time is right for a tribute to her late bichon, Broadway Baby. Nia is delighted to have the opportunity and gratefully accepts the challenge.
AWKWARD: While we're on the subject of Broadway Baby, Abby and her mother took a trip back to the taxidermist we visited a few weeks back to look into the dog's preservation. Today was the day to pick up the finished product, and it certainly was an experience. She looks pretty lifelike…which totally freaks me out. Whatever keeps Abby happy!
AWESOME: In addition to Nia, both Kendall and Chloe have solos this week. Both girls looked technically strong, and have improved immensely. Chloe has had a tough season in terms of her relationship with Abby, fighting hard to win her teacher's approval and prove herself as a dancer. This week, in a Latin-influenced contemporary solo, she had the opportunity to do just that—and earned a second place win in the teen category. Go Chloe!
AWKWARD: Though absent at the studio this week, Kelly didn't stay out of the drama. After extending an exclusive invitation to Christi, Holly and Jill for a catch-up sesh at her house, the four reunite to hash out the latest ALDC news. Somehow, Melissa's failure to comply with the "we're not sending our kids to Abby's Ultimate" pact comes up, and we learn that Chloe, too, was invited to perform on the show—an opportunity Mom Christi declined in allegiance to her team members. Jill confesses that had she been given the same opportunity, she might not have done the same, a statement that causes Christi to storm out of Kelly's house. Things never seem to end well when the moms get together in that kitchen.
AWESOME: Anyone who's been to a dance competition knows that although awards can be nerve-wracking, they're also one of the most fun parts of the competition day. It's not often that we get to see the girls letting loose and having fun, but we caught a glimpse of their true personalities as they danced onstage before scores were announced. Asia stood out in the crowd, seriously going for it and pulling out her very best moves. After making eye contact with Mom Kristie Ray, she accepted the perceived dance-off challenge, and the mother-daughter duo had a duel to remember. I wasn't sure if Abby and her own mother (who joined the team in the audience) would be stunned or horrified, but they—along with the other moms—were certainly entertained. Now we know where Asia gets it!
QUOTE OF THE WEEK
"The group dance this week is called 'On the Verge.' I'm 'on the verge' of needing a drink." —Mom Christi
Next week, the drama continues, as it appears that Abby will be M.I.A in the studio. Will the Hyland's return to stir up extreme controversy, or will Payton keep her spot? What do you think?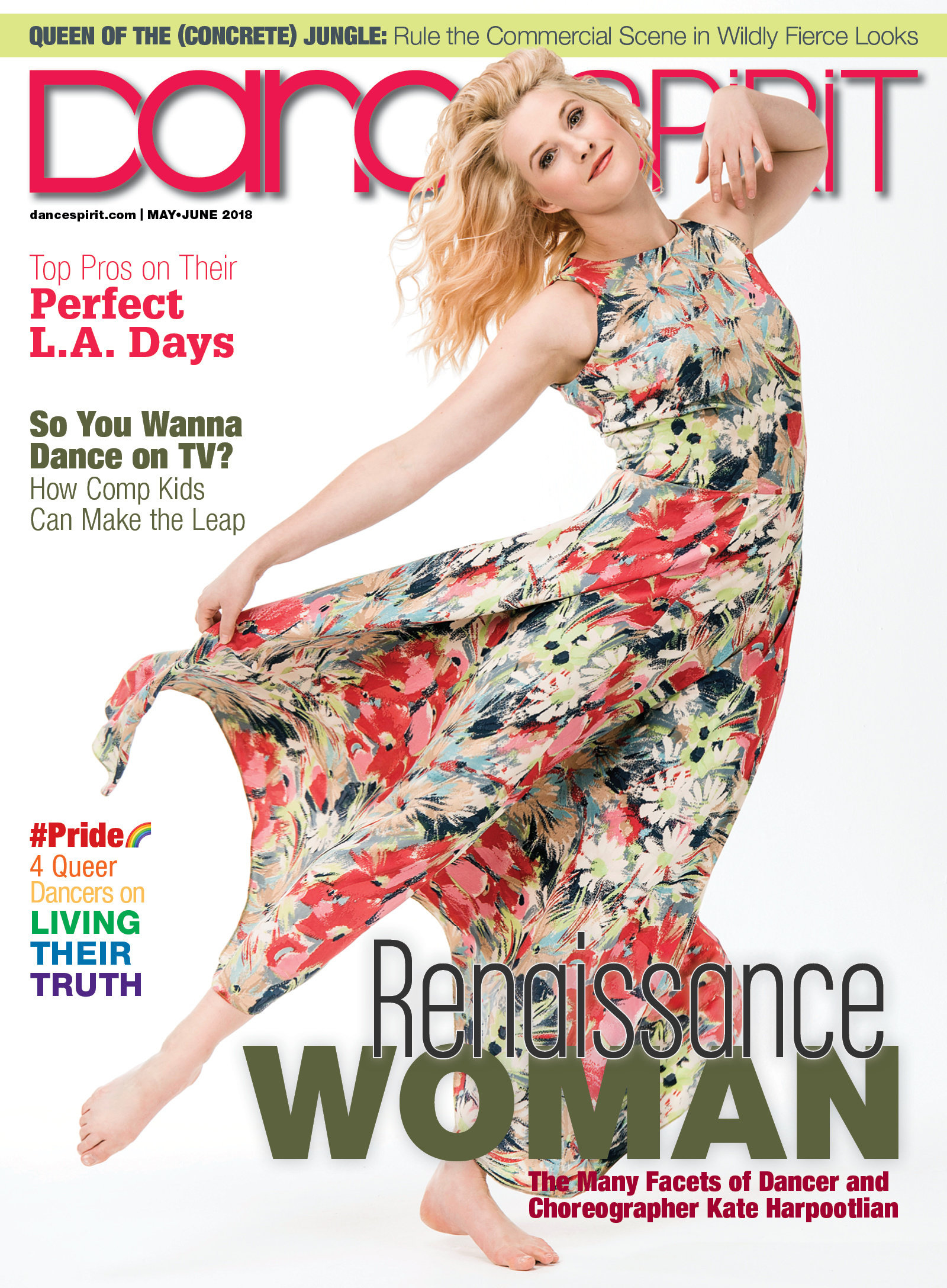 Get Dance Spirit in your inbox