With the premiere of "Dancing with the Stars" Season 18 less than a month away (March 17!), fans are buzzing about all the changes taking place. For one thing, longtime music director Harold Wheeler and his orchestra won't be returning. And neither will co-host Brooke Burke-Charvet—she'll be replaced by Fox Sports reporter and Season 11 second runner-up Erin Andrews.
This week brought us some more shocking news: After quitting two seasons ago, our favorite ballroom bad boy is returning to the show.
That's right, guys, Maks is back.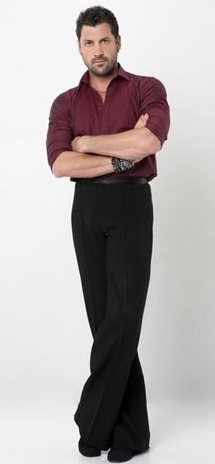 Maksim Chmerkovskiy (ABC)
The details surrounding Maksim Chmerkovskiy's departure from the show were somewhat hazy. The then 32-year-old pro admitted to wanting to take sometime for himself after eight years on the show, but rumors suggest there may have also been some other, more tense, reasoning (including an on-camera scuffle with judge Len Goodman).
But, you know, let bygones be bygones, right? MAKS IS BACK! And we're absolutely swooning over it.
Twenty points if you made this connection (looking at you "DWTS" devotees): New co-host Erin Andrews was paired with Maks back when she took third place in Season 11. Here are the two performing their almost-perfect-scoring Argentine Tango:
It'll be interesting to see how that dynamic plays out!
The Season 18 celebrity contestants will be announced this Tuesday, March 4, on "Good Morning America." And who knows, maybe Maks will be paired with someone who can help him bring home his first mirror ball trophy. Fingers crossed!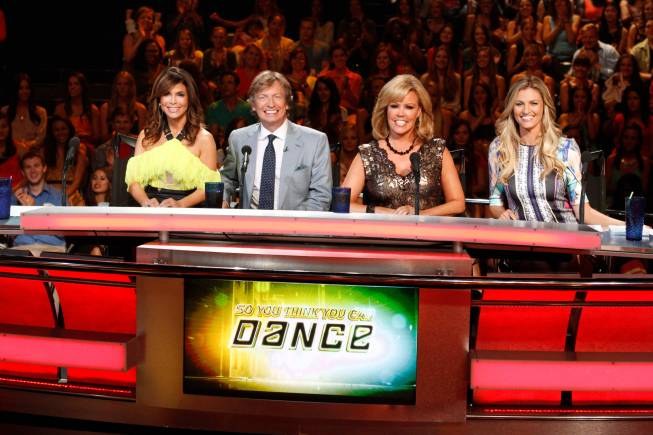 Oh Paula, what is that outfit?! (Adam Rose/FOX)
Before we get to the good stuff, a few observations:
Nigel actually listens to viewer feedback! We all hated learning which dancers were heading home at the beginning of last week's episode (and then painfully watching them dance their routines), so they switched up the format. This week we learned who's leaving the competition at the end of the episode.
Jade tore his meniscus, has to have surgery and won't be able to dance for 3-4 months. BUMMER.
Paula Abdul (in neon lace?!) was at the head of the judges' table in Nigel's seat this week. But since he waited 10 seasons for her, I guess that makes sense. Erin Andrews also made her "So You Think You Can Dance" judging debut this week and is now on my list of favorite guest judges.
Cat Deeley was looking smokin'!
Now, here are my Top 5 Moments:
1. The opening number. I loved Christopher Scott and Sonya Tayeh's choreo (Cat said it right—they really are the dream team!), but mostly I just wanted to play on the volcano set. Anyone else want to jump into the foam pit? My only complaint is that the number was about a minute too short—give me more!
2. Amy and Fik-Shun's Paso Doble. I loved Jean-Marc Genereux's Matrix-y take on the ballroom style, and Amy and Fik-Shun looked strong and technical doing it. Fik-Shun was a great partner (he handled all those crazy lifts like a pro!) and Amy, unsurprisingly, more than held her own.
3. Jasmine Harper and Aaron's Broadway routine. Oooh, I love me a little Spencer Liff! As usual, his choreo and concept did not disappoint. Plus, how cute are Jasmine and Aaron together? They have great chemistry and it makes them a blast to watch.
4. Jenna and Tucker's hip-hop (or "jazz-hip") routine. I was thrilled to see one of our favorite up-and-coming power couples Keone and Mari Madrid making their choreographic debut on the show. The moves were subtle and intricate, yet totally hard-hitting. And Tucker and Jenna looked pretty darn great sailing through the routine. But someone please tell me, what in the world was Jenna's costume? Yikes.
5. Malece's contemporary routine (with all-star Marko filling in for Jade). Sonya's on fire! This routine was one of her best yet. And, Malece! I feel like she really turned a corner this week. This was some of the most technical dancing I've seen Malece do so far. I think she's going to be one of those dancers who really comes out of her shell and improves insane amounts over the course of the show.
Since Jade had to pull out of the competition on his own, the judges only had to send a female dancer home this week. I was sad to see Jasmine Mason go, but I have no doubt we'll see her doing amazing things soon. Can't you totally picture her on tour with Beyoncé?
Be sure to tune in next week for more "SYTYCD" action. And in the meantime, don't forget to enter our "SYTYCD" finale sweepstakes contest—you could win a trip to the Season 10 finale!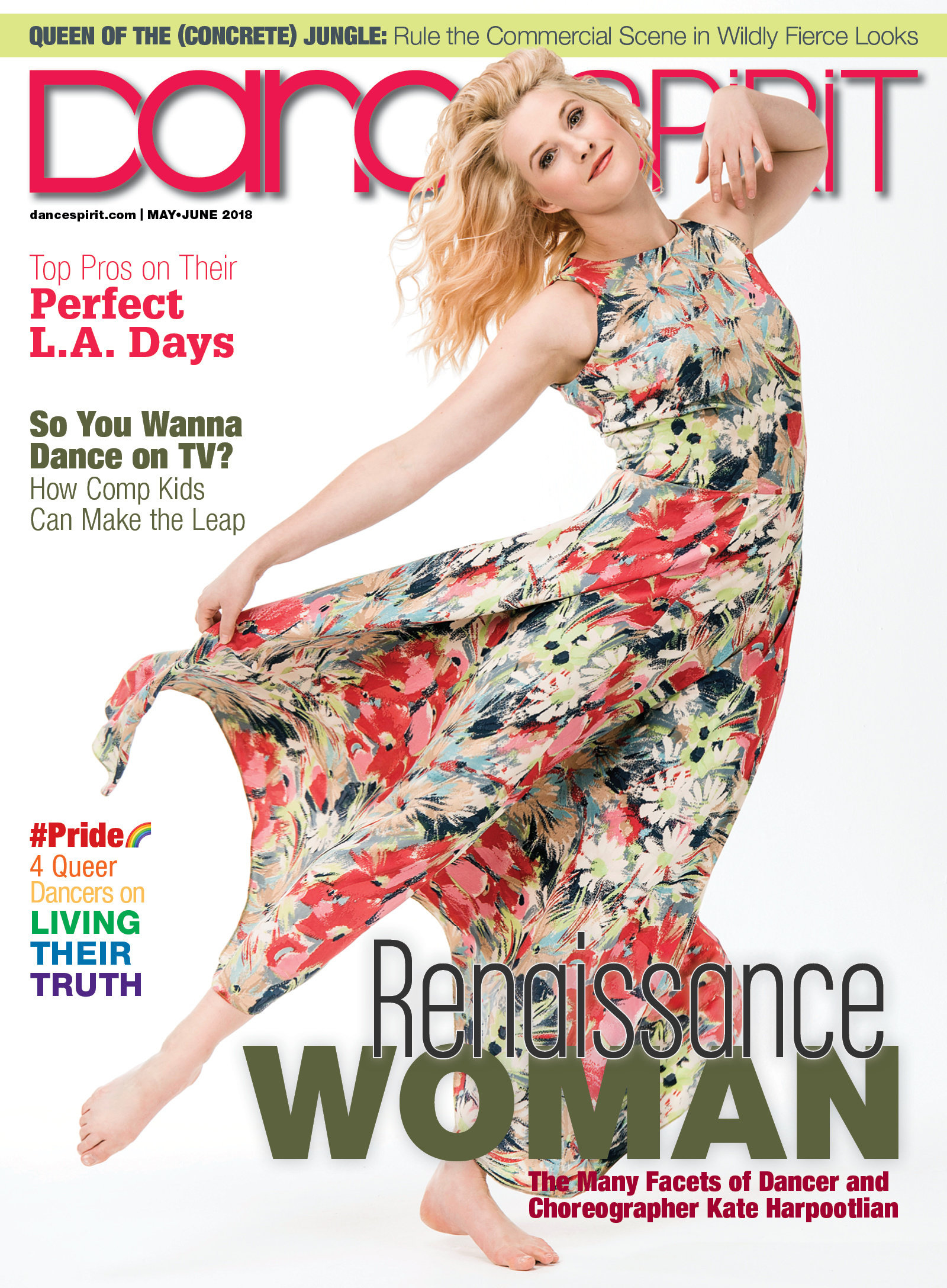 Get Dance Spirit in your inbox