Popular
Jul. 27, 2017 02:45PM EST
Dance is a powerful form of expression, and Ahmad Joudeh is using its influence to promote peace.
The 27-year-old is a Syrian refugee, whose decision to pursue his passion for ballet has made him the target of death threats from terrorist organizations. Despite the danger, Joudeh has decided to continue on his path as a dancer, using his performances as an opportunity to spread a message of peace and cultural awareness.
Keep reading...
Show less
I'm sure you guys know about Jiří Kylián—the Czech choreographer who has almost single-handedly defined contemporary dance, and whose work is Nederlands Dans Theater's calling card. But do you know about Mats Ek?
Ek is a Swedish choreographer and the former director of the Cullberg Ballet (that home of all things REALLY weird). He's known for some of his masterpieces, like 2000's Apartment, as well as his adaptations of classical ballets like Giselle and Swan Lake (not to mention his iconic artistic partnership with Sylvie Guillem). Let's just say that when he's done with them, the ballets look absolutely nothing like what you'd expect.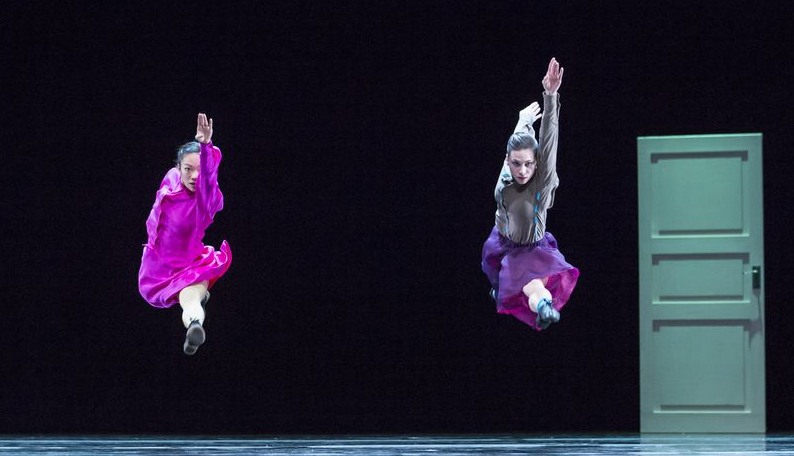 Hubbard Street Dance Chicago's Jessica Tong and Jacqueline Burnett in Mats Ek's Casi-Casa (photo by Todd Rosenberg)
Thanks to the new documentary The Choreographer Mats Ek, you can get inside Ek's mind as he creates work. It's available to rent on Vimeo, and it provides some insight into a process that can seem hopelessly enigmatic. And now that there's also a new-ish documentary about Kylián, you can give yourself an education in contemporary European choreographers! Dance #nerdz rejoice!
Feb. 01, 2015 11:02AM EST
Do you love the edgy contemporary dance scenes in Europe and Canada? Many international colleges offer dance degrees roughly equivalent to the American BFA—and those degrees can often be completed in three years instead of four. So grab your passports: We've rounded up some of the top dance programs for international study.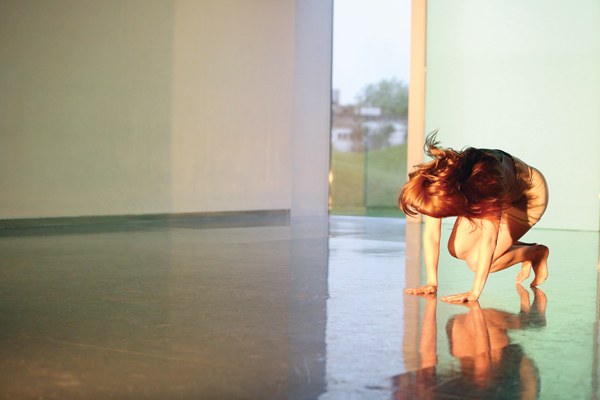 A student in Trinity Laban's undergraduate dance program (James Keates, courtesy Trinity Laban Conservatoire of Music and Dance)
London, England
The London Contemporary Dance School offers a BA in dance. In this three-
year program, students specialize in performance or choreography. While most classes are studio-based, academic classes are incorporated as weekly seminars. Bonus: LCDS shares space with The Place, one of London's hottest contemporary performance venues.
More information: lcds.ac.uk/futureofdance
Trinity Laban Conservatoire of Music and Dance is famous
for its extensive facilities. Laban offers a three-year, practice-based BA and prioritizes research, giving students access to comprehensive music and dance libraries. Dance students have the opportunity to perform new and historical work, and to collaborate with the school's prestigious music program.
More information: trinitylaban.ac.uk/study
Toronto, Canada
Ryerson University's dance program includes a four-year BFA. The program offers classes in modern, jazz and ballet. Students also have the opportunity to take theater, design and business classes, and core liberal arts courses are required to complete the degree. Because Ryerson is a large university—not a conservatory—dance majors can minor in other academic subjects.
More information: ryerson.ca/theatreschool/
Salzburg, Austria
The Salzburg Experimental Academy of Dance offers a four-year conservatory education in contemporary dance. Rather than a degree, graduates are awarded a diploma after completing their studies, with a focus in either performance or choreography. Classes
are taught by a rotating international faculty and include ballet and contemporary technique, somatic practices and weekly seminars in dance history and other related subjects. Students also have the option to study at other schools' undergraduate dance programs—so you could take your world travels even further!
More information: sead.at/
Dresden, Germany
The Palucca Hochschule für Tanz offers a three-year BA program focusing on technique and performance. Dancers can earn a degree in performance or pedagogy, and will be qualified to continue their academic education at any university in the German state of Saxony. Bonus: Students have the opportunity to be selected for a traineeship with the Semperoper Ballett while they work toward a degree.
More information: palucca.eu/en/degree_programmes.html
Britain's BalletBoyz are the epitome of cool contemporary dancers—they're everything we want to be: edgy, versatile technicians with captivating stage presence. Did you ever wonder what it takes to hang with people this talented? Well, the Boyz live-streamed part of their rehearsal today (I'm having a really hard time writing this post and not just staring, slack-jawed, at their dancing. Watching men partner each other is just. so. thrilling.) and it's an amazing glimpse inside the process of a top-notch company.
We already know it's great to watch fellow dancers in rehearsal because you can learn so much about your own work ethic and style, just by noticing how others approach movement and pick up corrections. Watching this rehearsal stream really drives that home. It's also easy to relate to how, in rehearsal, the simplest things can become the most difficult. The Boyz can't seem to make a straight line. They're struggling over what's probably the easiest part of the choreography, and it's comforting to know that even the best of the best sometimes just...can't.
The website promises to share the full rehearsal this evening, but for now you can see part of the process below.
Proposal flash mobs are so last year… The coolest new wedding trend is clearly dancing through your honeymoon. No, Larry and Abbey Plawecki are not trained dancers, but that didn't stop these newlyweds from busting a move all across Europe, creating a fun and hilarious video montage for their families. And they weren't messing around. The number of countries they visited in 18 days (6!) was almost as impressive as the number of dance styles they pulled off. Here are a few of my favorites:
"The Lawnmower" in Monterosso, Italy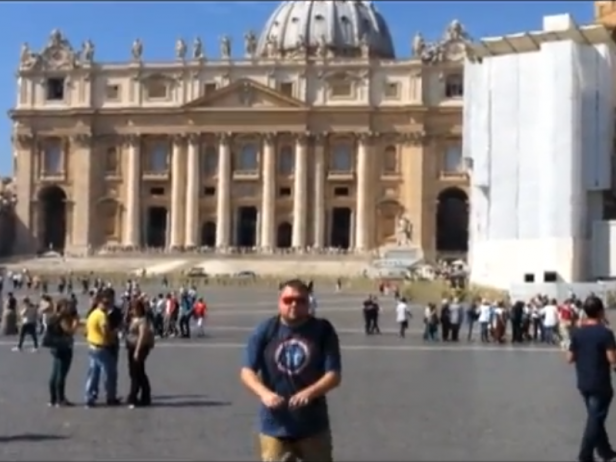 "Thriller" in Pisa, Italy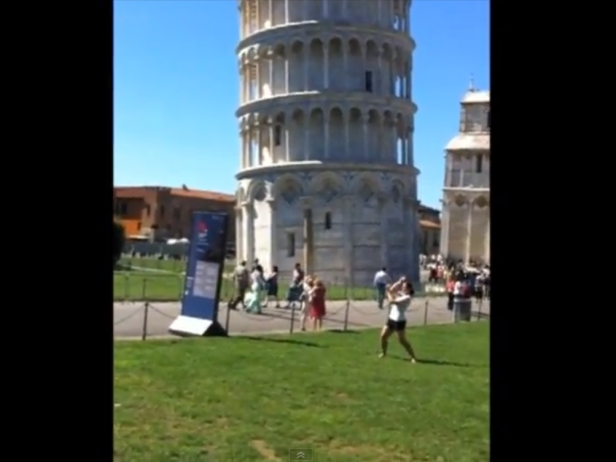 "The Macarena" in Paris, France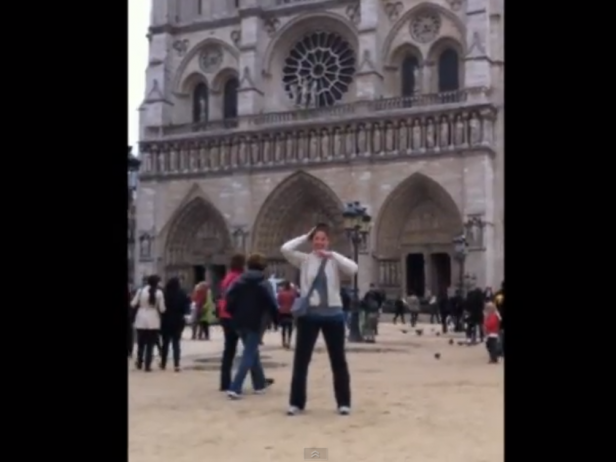 Ballet in London, England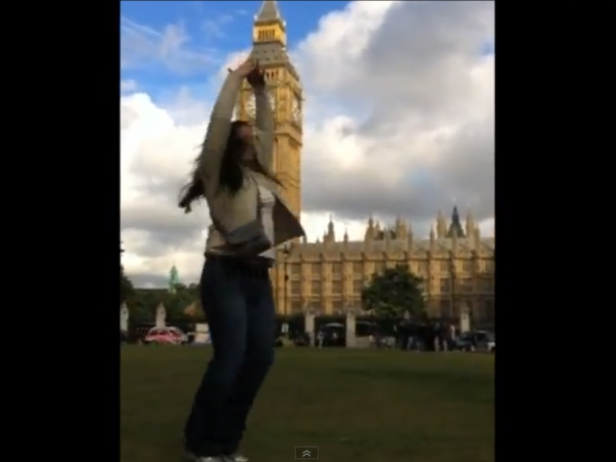 "Call Me Maybe" in The Netherlands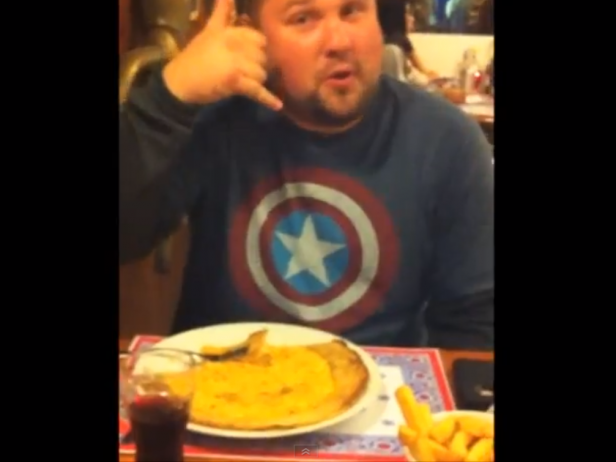 "Superman" in Munich, Germany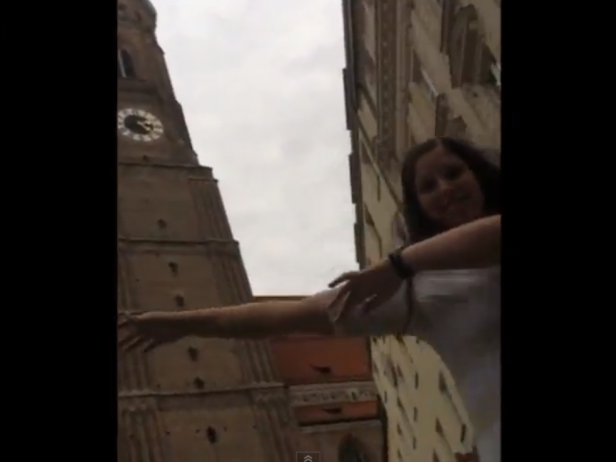 "The Running Man" in Dublin, Ireland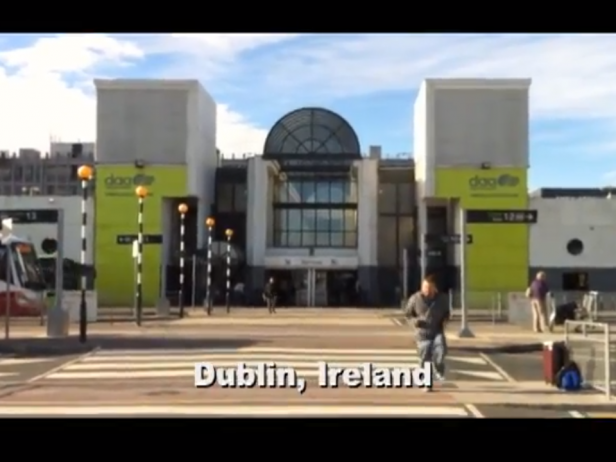 After watching their honeymoon antics, I just really want to be friends with these people. Check out the full video here, and get ready to laugh and dance along: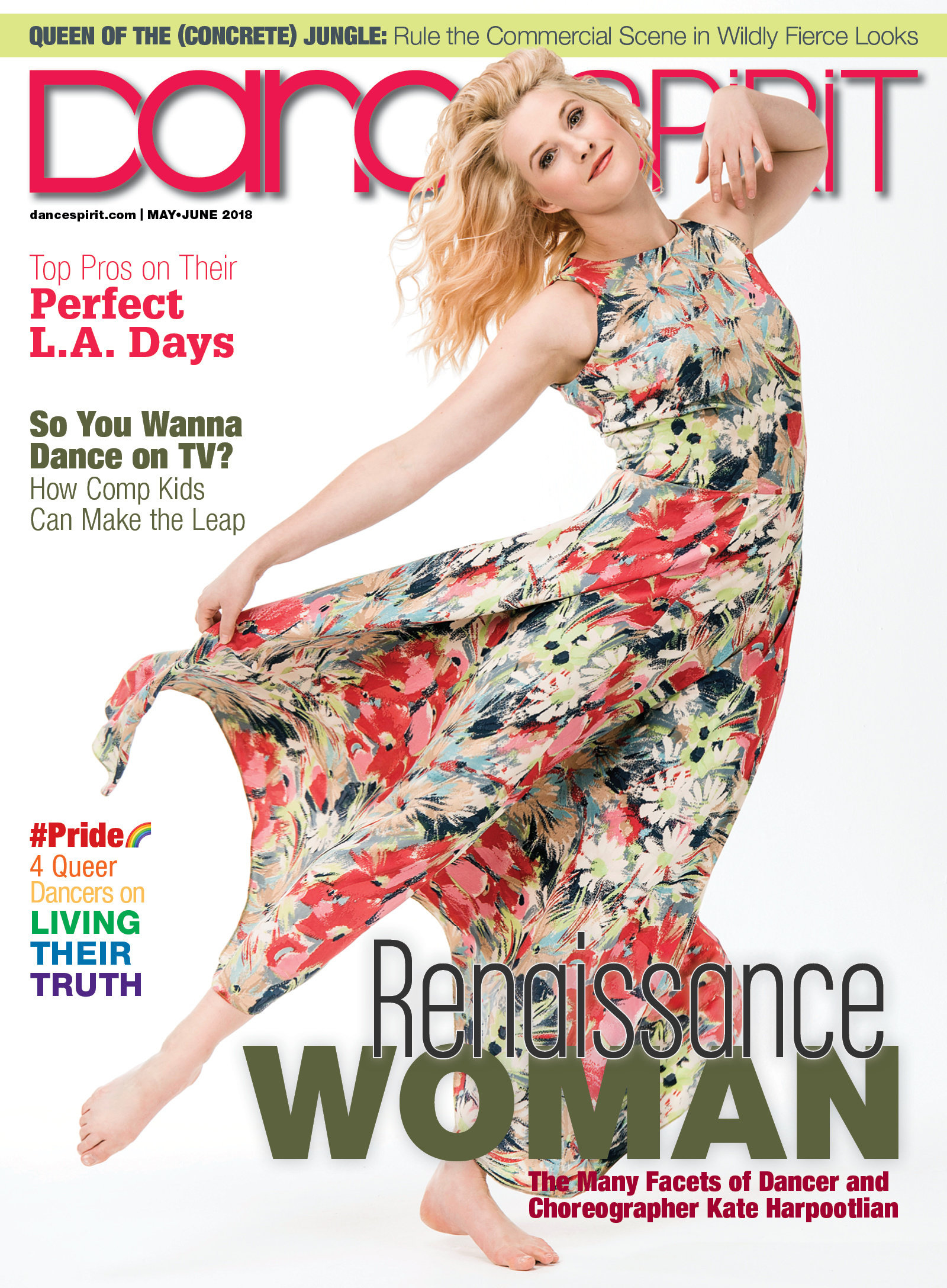 Get Dance Spirit in your inbox