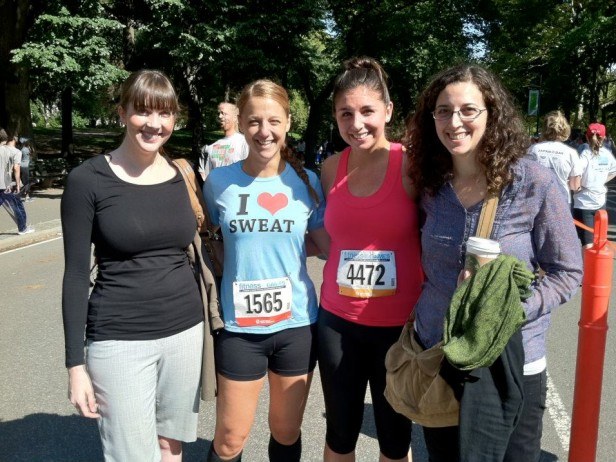 (L to R) Margaret Fuhrer, me, Michael Anne Bailey and Katie Rolnick—all sweaty smiles post-race!
When I'm not immersed in all-things-dance, my #1 passion is running. I got hooked on running a few years ago and have since completed three marathons and a bunch of shorter distance races. (Two years ago, I even got Dance Spirit's fashion editor at the time, Michael Anne Bailey, to train for and run a 4-mile race with me in Central Park while the rest of the DS staff cheered us on—on a very early Saturday morning, no less.)
So when I'm not reading Dance Spirit, I'm reading my second-favorite magazine: Runner's World. And imagine my surprise and sheer delight when I saw my two passions combined this month in RW's "I'm a Runner" column!
In every issue, the editors at Runner's World profile a celebrity—an actor, a musician, a chef—who is also a runner, and this month they've featured The Joffrey Ballet's Fabrice Calmels. Here's a video they did with Fabrice:
Click here to read the full Q&A.
So for all you dancers out there who think running is off limits—it's not! Just take it slow at first and always be safe and smart.
Happy dancing and running!
Earlier this week, Guinness World Records announced that Joffrey Ballet star Fabrice Calmels is the tallest ballet dancer in the world. Calmels measures a whopping six feet, six inches. I'm just 5' 2.5" myself (and yes, the .5" is important), which makes his height seem even more astounding. I mean, can you imagine partnering with him? He'd toss me in the air like a basketball, and it'd be so. much. fun.
For his official Guinness World Records page, Calmels chose a photo juxtaposing his stature with that of tiny San Francisco Ballet principal Maria Kochetkova. The image was originally posted on Instagram this summer. (They were both performing at a gala in California.) In it, Masha—five feet of ballet sunshine—looks adorably petite next to the giant Calmels.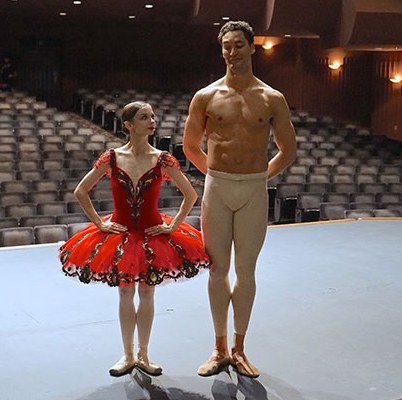 (photo via Guiness World Records)
But the photo cuteness actually started back in April, when the two posed backstage at NYC's David H. Koch Theater: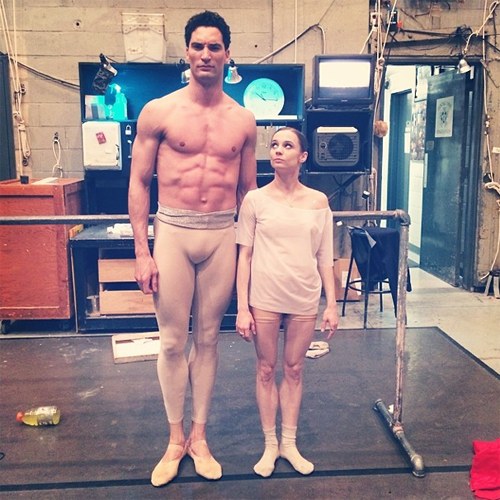 Awww, she's so leeeettle next to him! (via @BalletRusse)
There's something so darn perfect about the two of them side by side. I know what you're thinking: Wouldn't all photos of Calmels be better with an even tinier Kochetkova in them? I agree. So for your Saturday afternoon viewing pleasure, I present a game:
Spot the Masha!
1. Careful, Othello. You never know who might be listening...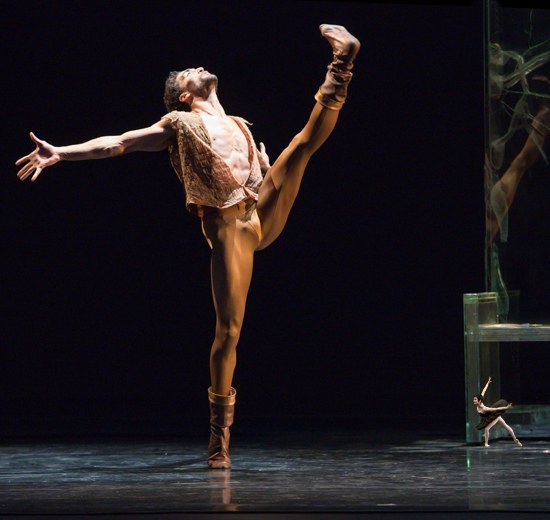 (Calmels in Lar Lubovitch's Othello, photo by Cheryl Mann; Kochetkova in Helgi Tomasson's Swan Lake, photo by Erik Tomasson)
2. So that's how La Bayadère's Solor became such a great warrior...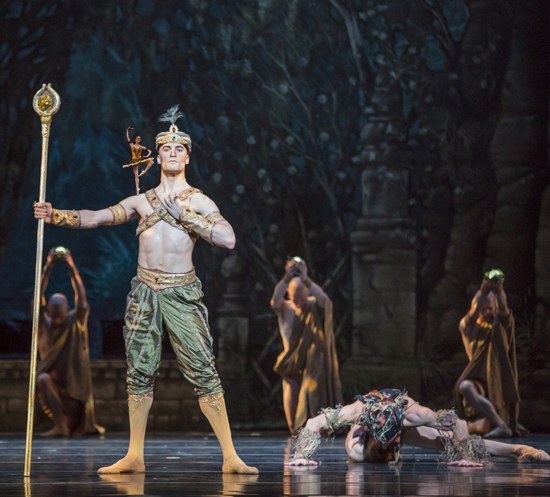 (Calmels in Stanton Welch's La Bayadère, photo by Cheryl Mann; Kochetkova in Perrot's La Esmeralda, photo by Erik Tomasson)
3. Mini Masha is straight chillin'.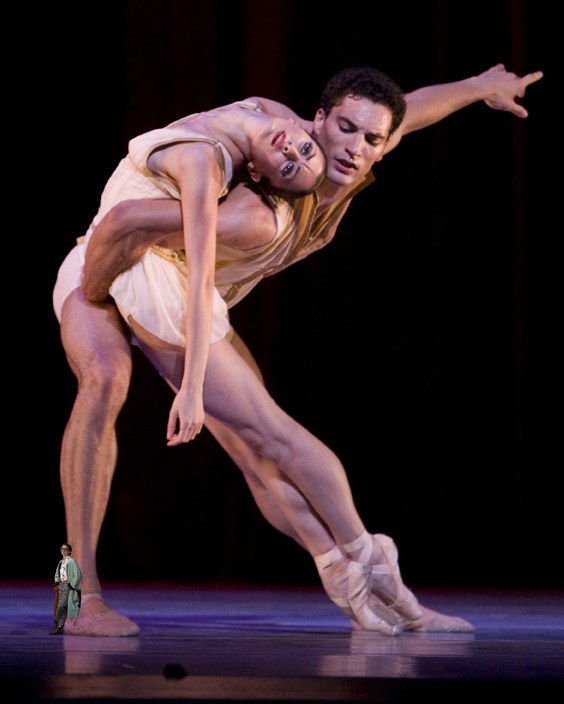 (Calmels with Victoria Jaiani in Edwaard Liang's Age of Innocence for the Joffrey Ballet; Kochetkova's photo by Quinn Wharton for Pointe)
4. Twinsies.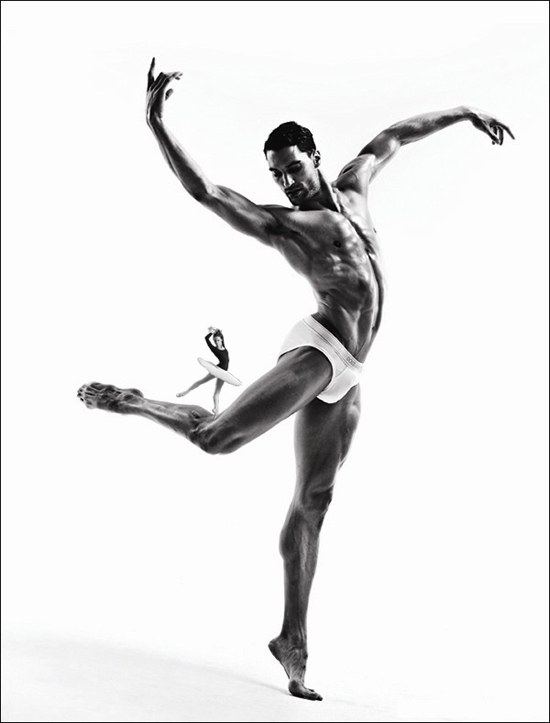 (Calmels photo by Giuliano Bekor; Kochetkova photo by Nathan Sayers for Pointe)
5. It's a bird! It's a plane! No: It's Super Masha!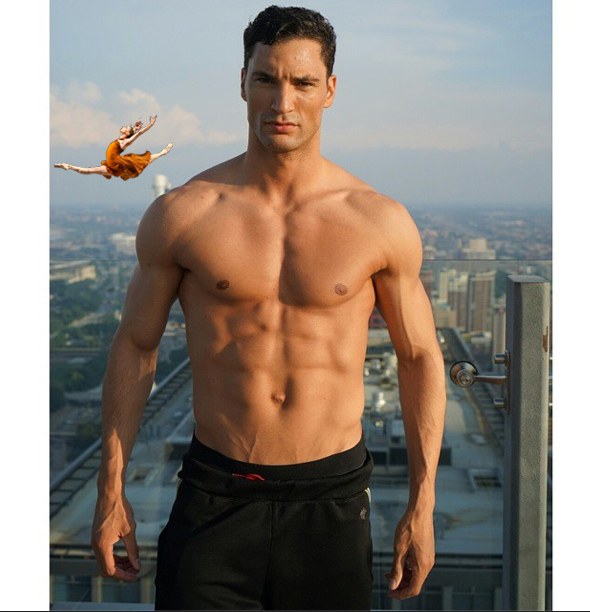 (Calmels photo via @FabriceCalmels; Kochetkova in Helgi Tomasson's Trio, photo by Erik Tomasson)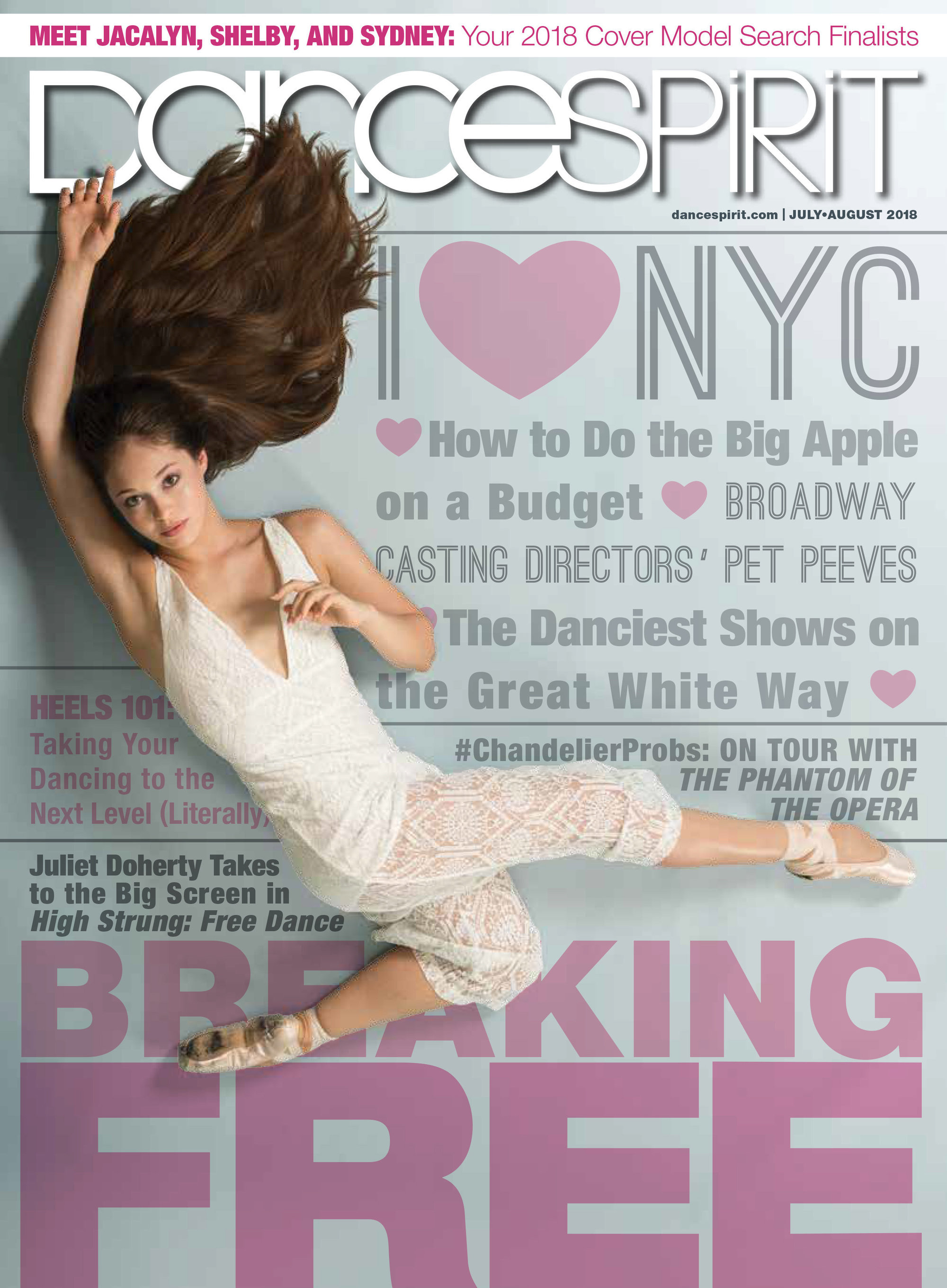 Get Dance Spirit in your inbox