Bronze medalist Kaetlyn Osmond skating her "Black Swan" long program (screenshot via YouTube)
Once upon a time (until the 2014 Winter Olympics in Sochi concluded, to be exact), figure skaters had to compete to music without words. Before this rule change, a skater faced an automatic point deduction if the music even hinted at vocals. Understandably, there were *a lot* of Olympic programs skated to classical music, and you'd tend to hear the same music selections over and over and over.
Keep reading...
Show less
Look at that extension! (Rick Moffitt/Wikipedia Commons)
There are plenty of current Olympic figure skaters who'd make beautiful dancers (first among them Adam Rippon, whose gorgeously choreographed long program won the internet, if not the gold). But today, as we wait for the women's figure skating competition to crown its new champions, we wanted to throw it back to one of the most beautifully balletic skaters of all time: Sasha Cohen.
Keep reading...
Show less
Popular
Feb. 09, 2018 12:19PM EST
The footage is old and grainy and totally incredible. (screenshot via YouTube)
Oh, hey, nothing to see here, just a dancer casually executing complicated figure skating moves in pointe shoes attached to skating blades.
POINTE SHOES. ATTACHED TO SKATING BLADES. SHE IS SKATING ON POINTE.
Keep reading...
Show less
via Instagram
Have you ever desperately wanted to do your competition solo to that music? You know, the song that gives you goosebumps in the best way possible, sends your dancer's heart soaring—and for those same reasons is pretty much guaranteed to be used by a million other comp kids? 3-time US national champion figure skater Ashley Wagner knows that feel—and she's choosing to perform to music from "La La Land"—the danciest movie musical in a long time—anyway.
Keep reading...
Show less
What do Kristi Yamaguchi and Evan Lysacek have in common?
Let's see: They're both American figure skaters. They've both won an Olympic gold medal for their performance in singles (Yamaguchi in 1992 and Lysacek in 2010). They're both currently enjoying a pressure-free visit to Sochi...
Oh, and they both beasted "Dancing with the Stars." Yamaguchi took home the coveted mirror ball trophy in Season 6, while Lysacek placed second to Nicole Scherzinger (he was robbed!) in Season 10.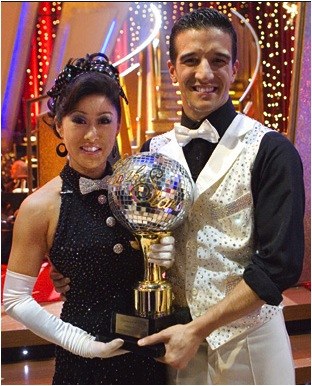 Kristi Yamaguchi and her partner Mark Ballas (photo by Kristy McNeal/ABC)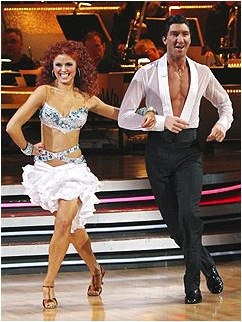 Evan Lysacek and his partner Anna Trebunskaya (photo by Adam Larkey/ABC)
But "DWTS" isn't only for the figure skaters. Speed skater Apolo Ohno snagged the Season 4 trophy and gymnast Shawn Johnson won Season 8. (And there are over a dozen other Olympians who have made their way to the "DWTS" stage.)
This week, Entertainment Tonight caught up with Yamaguchi and Lysacek in Sochi to ask them the big question: Who will be the next "DWTS" Olympians?
Here's what they had to say:
Which Olympian would you like to see on the "DWTS" stage?
Jan. 15, 2014 10:57AM EST
Let's talk about Olympic figure-skating hopeful Gracie Gold, shall we?
OK, no, she's not a dancer. But 18-year-old Gracie's one of those rare skaters who's more than just an athlete. In addition to nailing all her technical elements, she moves with balletic elegance, fluidity, and purity of line—elements that, while they don't necessarily affect her final score, make her routines even more compelling (especially to us dance nerds).
Most ice skaters take ballet classes, and Gracie's no exception: She revealed on "TODAY" yesterday that she still dons ballet slippers twice a week.
Here's Gracie's free skate routine from Saturday's final round of the US Figure Skating Championships, where she earned her first national title. Gracie performs beautifully to a medley from The Sleeping Beauty, doing her best Aurora while also, you know, throwing off about a hundred triple jumps.
We're rooting for you, Miss Gold! May your awesome name prove prophetic in Sochi.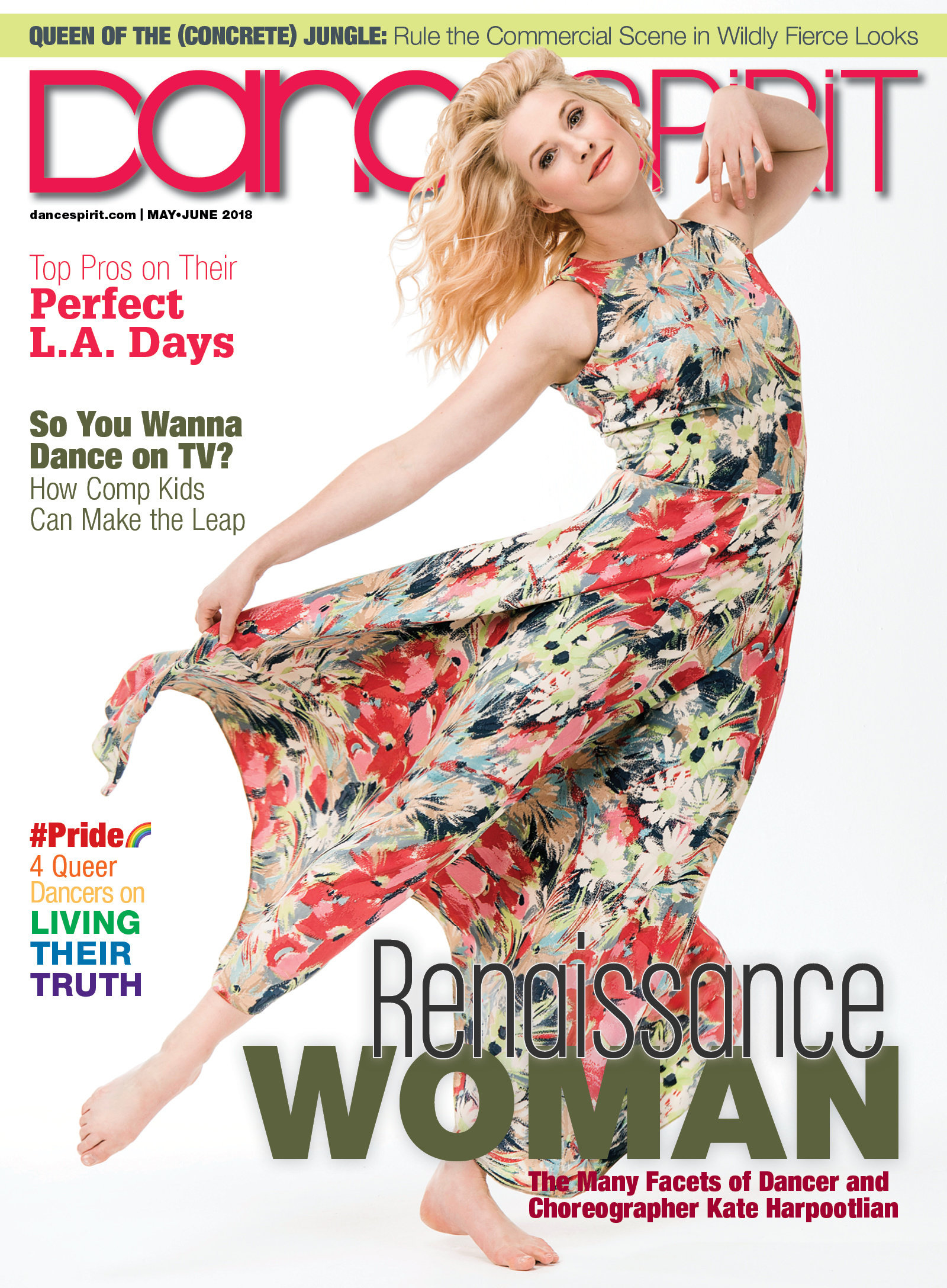 Get Dance Spirit in your inbox