Team Barbie has been on a roll recently, amirite? After giving us Barbie dolls in several different, closer-to-real-life shapes back in January, this morning Mattel introduced a doll that dance fans can really get behind: the Misty Copeland Barbie.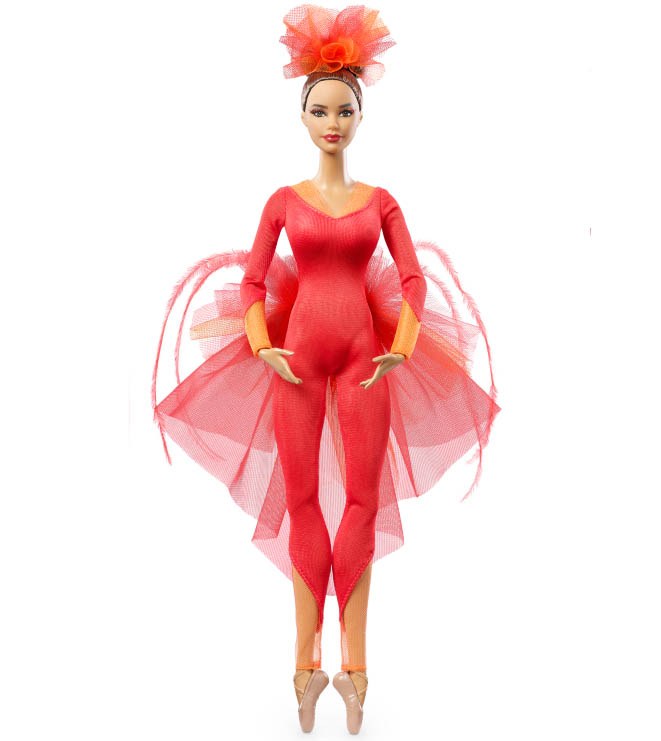 Image via
This isn't just a run-of-the-mill Barbie in a ballet costume. Copeland herself was apparently very much involved in the doll's design, helping Mattel create a new "ballerina body" in her own likeness. (Including, it should be noted, pretty nice feet—though no doll is going to live up to Misty's incredible real-life physique.) The Barbie's fashion was even inspired by Copeland's costume for the title role in Alexei Ratmansky's Firebird, one of her first principal parts.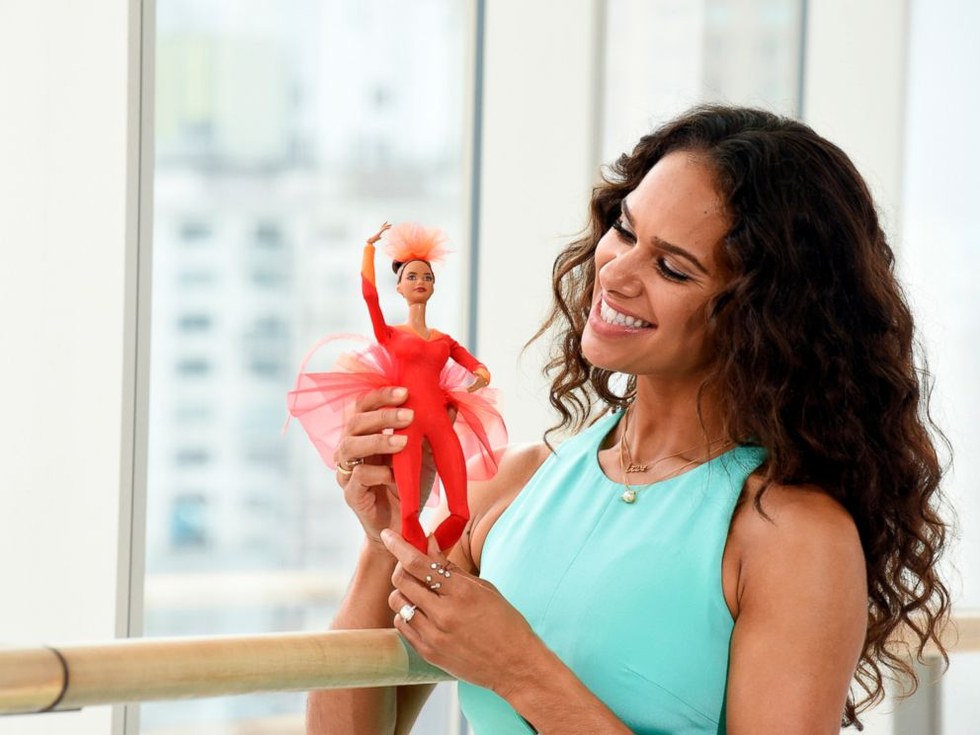 Misty and mini-Misty (and one gorgeous engagement ring) (photo via Mattel, Inc)
Copeland appeared on "Good Morning America" today, accompanied by some very cute baby ballerinas, to announce the new Barbie. (She also spent a few moments paying tribute to Prince, who counted her among his special muses, and talking about her Jason Wu dress for tonight's Met Gala.) Watch the clip here:
People just can't stop talking about American Ballet Theater soloist Misty Copeland. It's hard not to talk about her: At just 32 years old (happy belated birthday, Misty!), she's transformed herself into a living legend—and a role model for aspiring ballerinas everywhere. Pretty much any dancer (or even young girl, for that matter) who has ever felt that she's just not good enough can find hope and inspiration in Misty's career. She faced rejection head on—for her body type, for the color of her skin, for being a late-starter—and she didn't take "No" for an answer. The slogan in her recent Under Amour commercial sums her up perfectly: "I will what I want."
So it makes complete sense that Misty's next project should be a book for children. (She is a New York Times bestselling author, after all.) Last week marked the release of Firebird—a picture book co-authored by Misty Copeland and writer/illustrator/Caldecott Medalist Christopher Myers.
When Misty danced the title role in Alexei Ratmansky's Firebird in 2012, it was her first big principal part with ABT. So it was a natural choice for the theme of her children's book. To Misty—and to any other dancer who has ever felt boxed out of a world that emphasizes uniformity—the firebird is not unlike a phoenix, rising from the ashes of rejection to show the world its brilliance.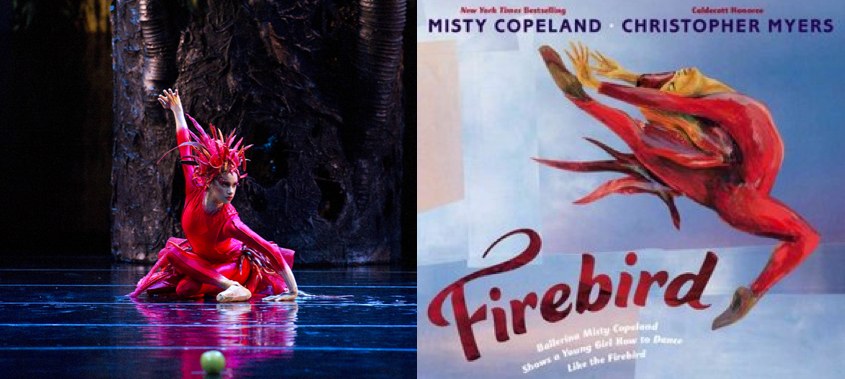 (left) Copeland in Alexei Ratmansky's Firebird (by Gene Schiavone, courtesy American Ballet Theater); (right) The cover of Firebird, illustrated by Christopher Myers (courtesy Penguin Young Readers Group)
Firebird celebrates optimism—the mentality that you will succeed if you set your mind to it. And we think that's a pretty darn awesome message. (Want to see more? Click here to purchase the book on Amazon, or here to locate your local indie bookstore.)
Jun. 13, 2012 11:54AM EST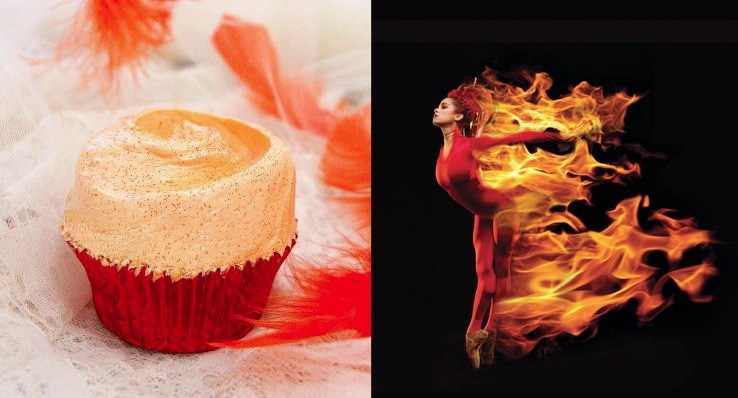 What could be better than a delicious cupcake from Magnolia Bakery? A ballet-themed Magnolia cupcake, of course. The popular bakery is celebrating Alexei Ratmansky's new production of Firebird for American Ballet Theatre with a special confection. The limited-offer cupcake, available through the end of this month, features orange date cake with orange-tinted meringue buttercream to reflect the magical bird's fiery plumage.
Get your festive treat at Magnolia's Columbus Avenue store (at 69th St—just blocks from Lincoln Center, where ABT is performing). And catch Ratmansky's Firebird this week and next!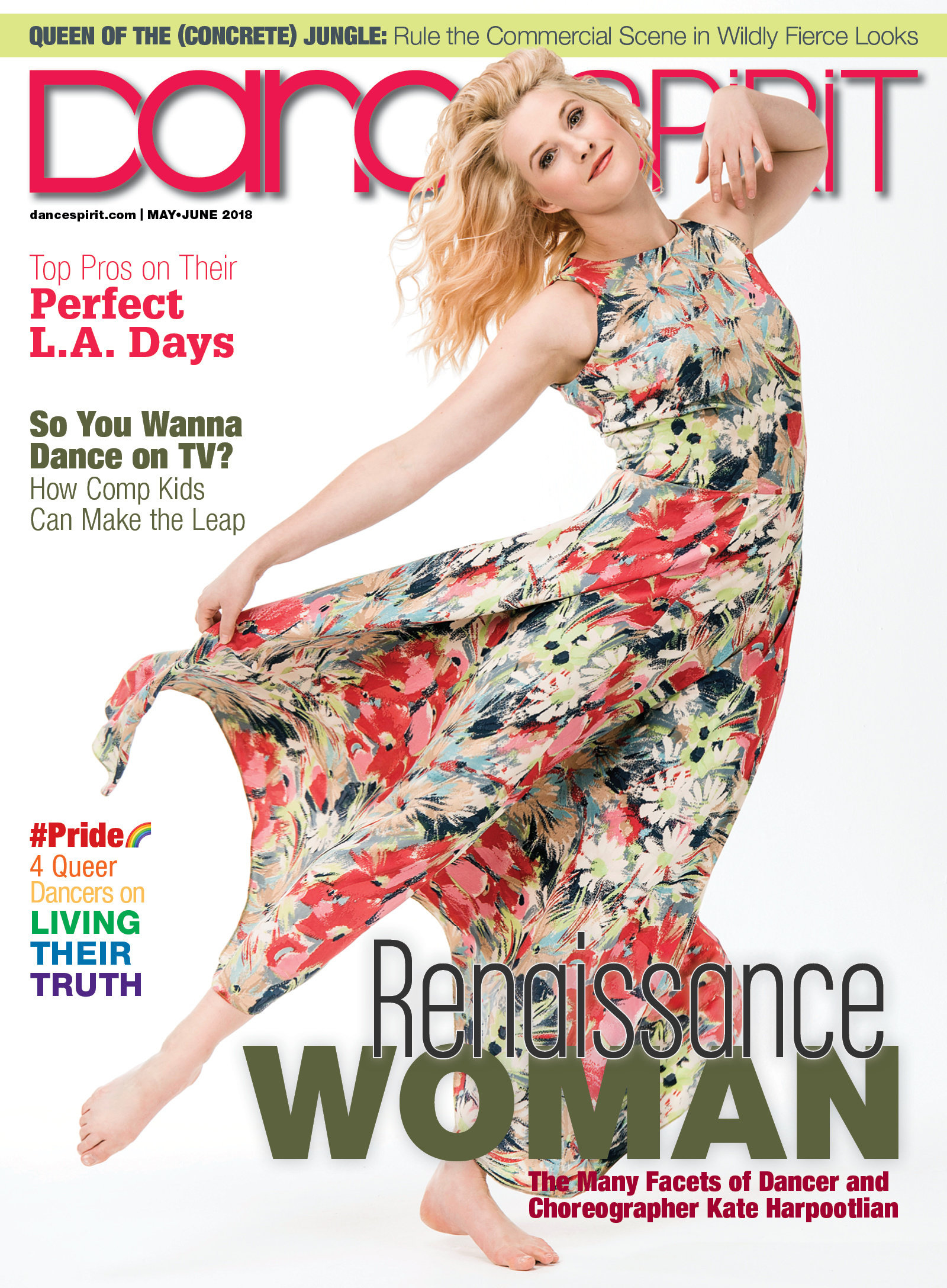 Get Dance Spirit in your inbox