Photo by Andrew Ross, Courtesy Birmingham Royal Ballet.
Where in the world is Miko Fogarty? Just three years ago, she seemed unstoppable. After being featured in the 2011 ballet documentary First Position, she became a teenage social-media star, winning top prizes at competitions in Moscow and Varna and at Youth American Grand Prix, and dancing in galas around the world. Last most of us heard, it was 2015 and she had just joined the corps of Birmingham Royal Ballet—and even appeared on Dance Spirit's cover. A year later, she dropped off the ballet radar.
Keep reading...
Show less
Videos
Feb. 15, 2017 05:10PM EST
Sep. 17, 2015 09:45AM EST
Photo by Michel Schnater
Chances are, you're already obsessed with Michaela DePrince. The 20-year-old has been a bona fide star ever since her appearance in the 2011 documentary First Position. She's ferociously talented, for starters, and fans can't get enough of her knockout facility and relentless drive. But her story—as detailed in the recently released Taking Flight, which she coauthored with her mom, Elaine—is also the stuff of fairy tales: DePrince started out as an orphan in Sierra Leone and ended up a world-class ballerina. Huge talent + huge story = media catnip, and over the past few years DePrince has gotten tons and tons (and tons) of press.
Keep reading...
Show less
Photo Galleries
Aug. 12, 2015 09:38AM EST
Mar. 01, 2015 11:24PM EST
Miko Fogarty doesn't buckle under pressure. Competing at the Moscow International Ballet Competition, one of the most prestigious dance events in the world? No sweat. Dealing when, en route to that competition, the airline loses her luggage, leaving her stranded with little more than her pointe shoes? Not a problem. Coping after the live orchestra botches her music during the same competition's final round? All in a day's work. Through everything, Miko kept her cool with the self-assurance of a seasoned professional—and ended up winning the gold medal.
Of course, it wasn't just her level head that earned her the 2013 Moscow IBC'S top prize. Miko has pirouettes and extension to spare, though she avoids flash in favor of pristine classicism. Her turns are musical and perfectly placed, her développés beautifully controlled. Her confidence and artistic maturity make you forget she's still a teenager.
Miko's passionate commitment to ballet first turned heads in the 2011 Youth America Grand Prix documentary First Position, filmed when Miko was just 12. Since then, she's blossomed into an artist, winning medals—and fans—around the globe. She's handled it all with poise, allowing the world into her whirlwind life through her website, social media and various dancewear endorsements. As a result, she's achieved a level of fame most professional dancers only dream of. This spring, as 17-year-old Miko auditions for companies, all eyes will be watching to see where she ends up.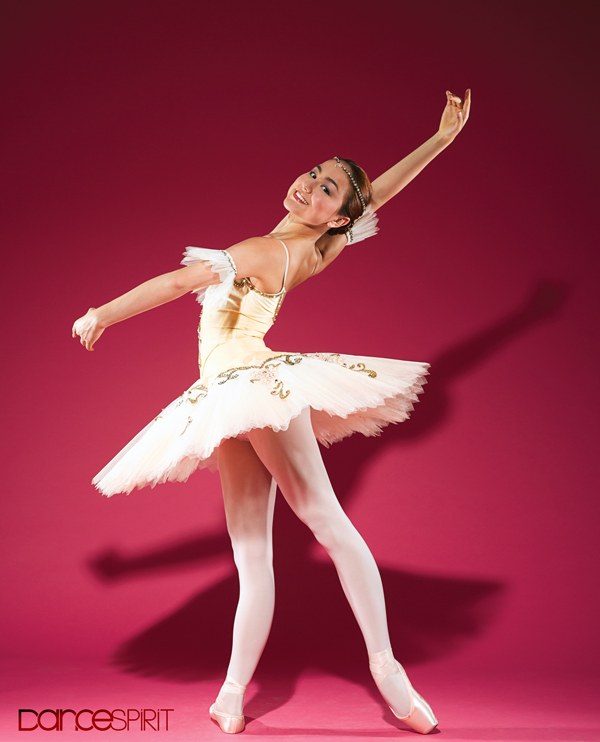 (Photo by Nathan Sayers)
The Determined Competitor
Born in London, Miko is part Swiss, part British and part Japanese. But she's really a California girl: Her family moved to Berkeley, CA, when she was 2. At 4 she started taking ballet—and instantly decided to become a dancer. "Even at my preschool graduation I was saying, 'When I grow up, I want to be a ballerina,' " she says.
By age 11, she was training every day with Viktor Kabaniaev at the Diablo Ballet Apprentice Program and attending summer programs at the Royal Ballet School in London. In seventh grade, she traded public school for homeschooling to accommodate her busy ballet schedule. That's also when she started competing more frequently. "Some people don't like competitions, but they've been really beneficial for me," Miko says. "You can meet people and network, and they're also good for stage experience and learning how to handle nerves."
During the 2009 YAGP finals in NYC, a filmmaker named Bess Kargman popped into the theater just as Miko took the stage. Miko's strong performance inspired Kargman to direct First Position, a documentary that follows seven contestants as they prepare for YAGP—and she asked Miko (and Miko's younger brother, Jules) to be in it.
It took two years for First Position to make it to theaters. But once the film dropped, Miko became something of a celebrity. "I'd be somewhere random—at an airport or on a bus—and someone would say, 'Are you from that dance film?' " she says. "It was kind of cool, because even some professional dancers knew about me!" And her success on the competition scene in the wake of the film earned her even more fans. Since turning 15, Miko has scooped up the gold in Moscow, won silver and bronze medals at two Varna International Ballet Competitions and earned the Best Swiss Candidate at the 2013 Prix de Lausanne.
The Dedicated Student
Shortly after the film came out, Miko and her mother moved to Indianapolis, IN, so Miko could study at the Indiana Ballet Conservatory, a Vaganova-based school she discovered during a YAGP regional competition. (Her dad and brother stayed behind in California.) "I was looking for a female coach and realized that there were some really good teachers in Indiana," she says, noting that faculty members Tatiana Pali, Alyona Yakovleva-Randall and Alexei Moskalenko have helped her polish her technique. Miko also spends one month each year training with Japanese teacher Jinushi Kaoru while visiting her grandmother in Osaka, Japan.
While Miko has been offered opportunities to attend large company schools, she's made a conscious choice to complete her training in Indiana. "I wouldn't have had as many performance opportunities if I'd gone to a larger school," she says. "Plus, I get a lot more individualized attention here, which has helped me improve faster."
These days, Miko's schedule is packed with schoolwork, technique classes and rehearsals for competitions or performances. "It's rare to find someone so passionate so young," says Pali, noting that Miko often comes in on her own time to practice. "Because of her pure desire to thrive, she'll work and work until she gets it right."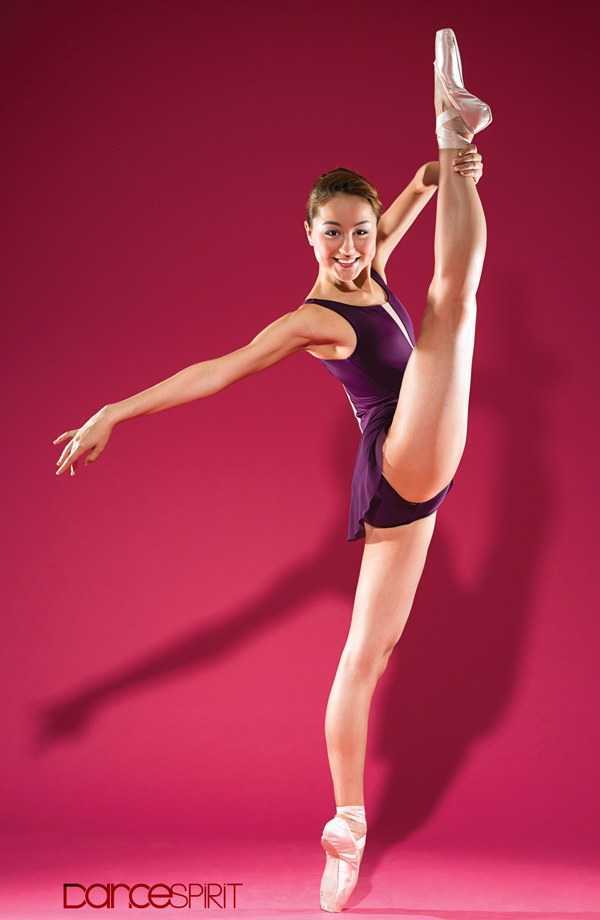 (Photo by Nathan Sayers)
The Social Media Maven
Like any 17-year-old, Miko is pretty much addicted to her smartphone. But her social media savvy has actually given her career a huge boost. "At first I used to just post pictures of my life," she says. "Then I started getting a lot of followers because of the movie and my YouTube channel. Now I use Instagram to connect with them—I message a lot of people back." Miko divvies up social media responsibilities with her mom, posting to Instagram, Twitter and Facebook while her mother manages her YouTube channel. "To have a voice in the world is really cool," she says. "I like being able to show ballet to other teenagers who may not have experienced it."
Recently, she's gone beyond social media to connect with fans, launching her own website, mikofogarty.com, and signing endorsement deals with Gaynor Minden, Discount Dance Supply and Cloud & Victory. "During photo shoots I always try to keep her from pushing too hard," says C&V owner Min Tan. "But she's a perfectionist! She comes in with a great attitude and wants to make sure she nails it. That speaks volumes about the type of person she is."
The Aspiring Professional
As for company auditions, Miko has her eyes on Europe—though she's still weighing her options. "I really like the choreographers over there," she says. "And it intrigues me how much art is part of the larger culture." She's planning to meet with company directors at the Prix de Lausanne this summer.
Chances are, those directors are well aware of her already. "She'd be an asset to any company," Pali says. "She's talented and hard-working enough to be a leading ballerina."
Where Does She Get Those Gorgeous Tutus?
Miko's tutus are handmade in Japan by Ishida Costume. "I absolutely love their designs," she says. "They're amazing at ombré styles."
Fast Facts
Birthday: May 23, 1997
Favorite food: mangoes, either frozen or dried. "I also really like natto, which is from Japan. It's fermented soybeans that you mix with soy sauce. A lot of Western people hate it—my dad can't stand it—but I can't get enough!"
Weirdest food she's ever eaten: "We ate roasted grasshoppers when we were on vacation in Mexico. They were pretty nasty."
Favorite way to unwind: "When I go back to California, my dad and I always go camping, which is really relaxing."
Dance idols: Her list includes Uliana Lopatkina, Alina Cojocaru, Sylvie Guillem and Marianela Nuñez. But she admires all kinds of dancers, not just stars. "If someone's just loving what they're doing or helping other people, that really inspires me."
Dream role: Aurora in The Sleeping Beauty. "That was the ballet that inspired me to dance when I was 4. I love the music so much. Plus, Aurora was my favorite Disney princess."
Three must-have items on a desert island: her phone (and access to WiFi, of course), sunscreen and a hat
Gala-vanting
Miko has been lucky enough to perform at galas in Japan, Peru, Taiwan, Moscow and Bulgaria, as well as all over the U.S. Dancing alongside some of the ballet world's biggest stars, she says, is a total thrill—and an invaluable learning experience. "It's fascinating to see how different professional dancers prepare and perform their pieces," she says. "I find it really inspiring and educational—and it makes me fall in love with ballet all over again."
Videos
Mar. 01, 2015 11:19AM EST
Photo Galleries
Feb. 11, 2015 12:01PM EST
Last night I was perusing Netflix for an educational documentary (okay, maybe I was really looking for a sappy rom com—shh!) when something popped up on my screen: First Position. As in the super-awesome Youth America Grand Prix documentary First Position! I was thrilled to say the least. But before I could hit play, a slew of other dance flicks caught my eye. And they looked very promising.
So, if you're wondering what to do this weekend (other than rehearse), we think you should host a dance movie marathon! Connect Netflix instant streaming to your TV and you'll have hours of pure dance entertainment. Plus, your friends will love you for it.
Here are a few flicks we think you should check out:
According to Netflix: "This 2009 documentary profiles five Russian ballerinas from the Mariinsky Theatre, following them from rehearsals to performances around the globe."
According to Netflix: "Follow dancers training for the Youth America Grand Prix, one of the world's most prestigious ballet competitions, where the stakes are high."
According to Netflix: "Peasant villager Li Cunxin studies ballet in far-off Beijing, where he trains for seven grueling years to become one of China's greatest dancers."
You Got Served: Beat the World
According to Netflix: "In this follow-up to the 2004 dance flick You Got Served, three battling dance crews perfect their moves for the global Beat the World contest."
According to Netflix: "This inspiring documentary chronicles the adventures of the first-ever senior citizen hip-hop dance team for the New Jersey Nets basketball team."
According to Netflix: "Fifteen-year-old Tara Webster's dream of dancing comes true when she gets into a top dance academy. She soon realizes dancing is only half the battle."
Be sure to tell us which movie was your favorite in the comments section!
Oct. 18, 2012 12:42PM EST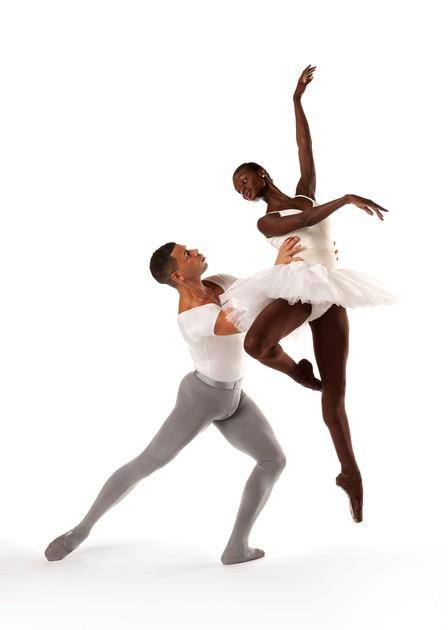 This Saturday is a very, very happy day for the dance world: The legendary Dance Theatre of Harlem will give its first performance in eight years. It's a triumphant moment for the company, which fought its way back (under the leadership of Virginia Johnson, former EIC of our sister magazine, Pointe) from a crippling debt crisis.
And the new DTH is starting out with a bang: Saturday's show, in Louisville, KY, kicks off a major international tour that continues through next June, with a stint in NYC in April. Not only will the tour include performances of masterpieces by George Balanchine and Alvin Ailey, it'll also feature a slew of premieres by Helen Pickett, Francesca Harper, Robert Garland and more.
The company's dancers are just as extraordinary. The roster includes exquisite Ashley Murphy, who was just nominated for a Clive Barnes Foundation Award*, and First Position phenom Michaela DePrince.
In other words: There's a LOT to get excited about! Click here to find out when DTH is coming to a theater near you.
*Our friend Lauren Lovette of New York City Ballet was also nominated for a Clive Barnes Award!
Get Dance Spirit in your inbox
This year's documentary on Youth America Grand Prix, First Position, has been hogging all the limelight lately (understandably—it's awesome! Read our take here.) But if you loved it as much as we did, you're in luck because, over the last couple years, some equally captivating dance documentaries have been released. Here are two of my favorites:
Dancing Across Borders is a film about the development of a Cambodian boy named Sokvannara (Sy) Sar into a strong and powerful ballet dancer. And I mean powerful. You should see his tour en l'airs! In January 2000, Sy was performing a traditional Cambodian dance in his native country when American dance patron Anne Bass spotted him. She was captivated by his performance and asked Sy to audition for the School of American Ballet. After many conversations and lots of decision-making, 16-year-old Sy finds himself under the instruction of Olga Kostritzky (the embodiment of tough love).
As you watch him leave behind everything (including parents who don't fully understand why he's going) to dance in a foreign country, despite the fact that he has little knowledge of English and had never even seen ballet before, you can't help but be truly inspired by his drive and work ethic. Check out the trailer here:
Only When I Dance is another one of my favorite inspirational international dance documentaries. It follows the lives of two aspiring teenage ballet dancers. Sound familiar? The major difference between this film and First Position is that the dancers in Only When I Dance are both living in poverty in the Favelas, or the slums, of Brazil. Despite prejudice, financial difficulty and doubt, these two are determined to beat the odds and dance in international ballet companies.
It won't take more than a few seconds for you to fall in love with Irlan, a breathtaking dancer with so much heart and a smile that'll make you melt. Although you'll be rooting for him the moment he appears on the screen, his father is initially skeptical. Ballet is still seen by many in Brazil as an art form exclusive to wealthy, white elite, and is certainly not seen as a suitable career for boys. I felt like a proud parent as I watched him progress enough to attend the Prix de Lausanne in Switzerland, and couldn't help but giggle at his excitement at seeing snowflakes for the first time.
Isabella is a beautiful, black ballerina with incredible passion and a twinkle in her eye. Unfortunately, the color of her skin and her weight (by professional ballet standards) work against her. Plus, her father works two jobs to barely make ends meet. She's taken under the wings of former ballerina Mariza Estrella, founder of the Centro de Dança, who is determined to help her succeed. (She's fierce!) Watch the trailer here:
I promise you won't be disappointed. Sy, Irlan and Isabella certainly know how to inspire.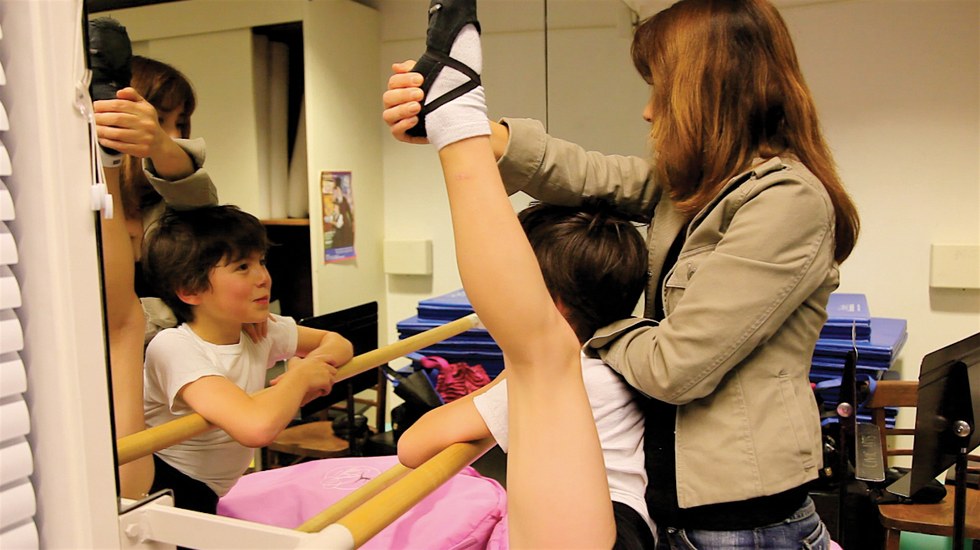 It's official: First Position is now playing in a theater near you, and it may just be your new favorite dance movie (look out, Center Stage). If you haven't heard about this awesome documentary, here's the gist:
The film follows insanely talented young ballet dancers for a year as they prepare for and compete in the Youth America Grand Prix, one of the most competitive and largest competitions out there. And each of the competitors has their own story and (often hilarious) personality.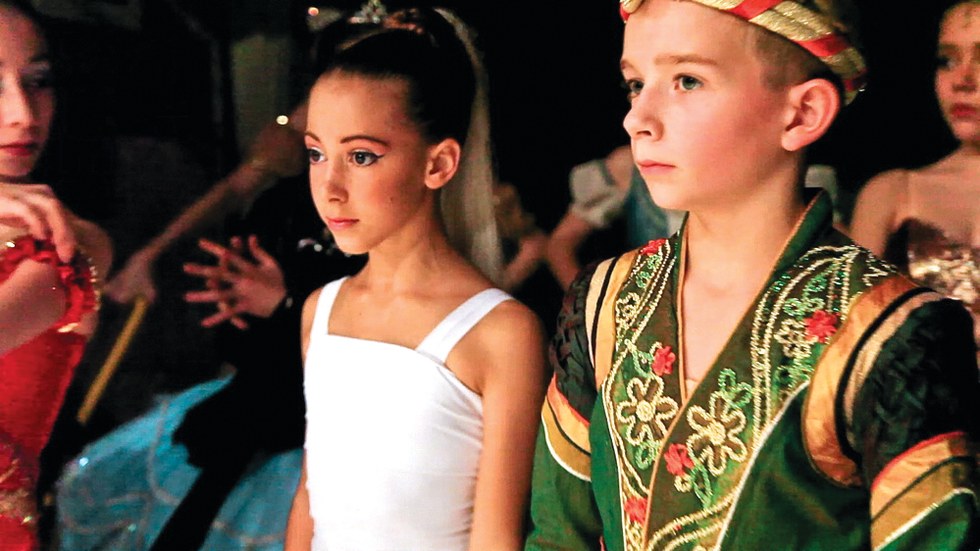 Brother and sister, Jules (10) and Miko Fogarty (12) have a ballet teacher who often offers comic relief and a slightly overbearing stage mom. Jules may have the cuteness factor, but he just doesn't love ballet. Big sis Miko, on the other hand, has the heart and the facility. Can't wait to see where she goes next!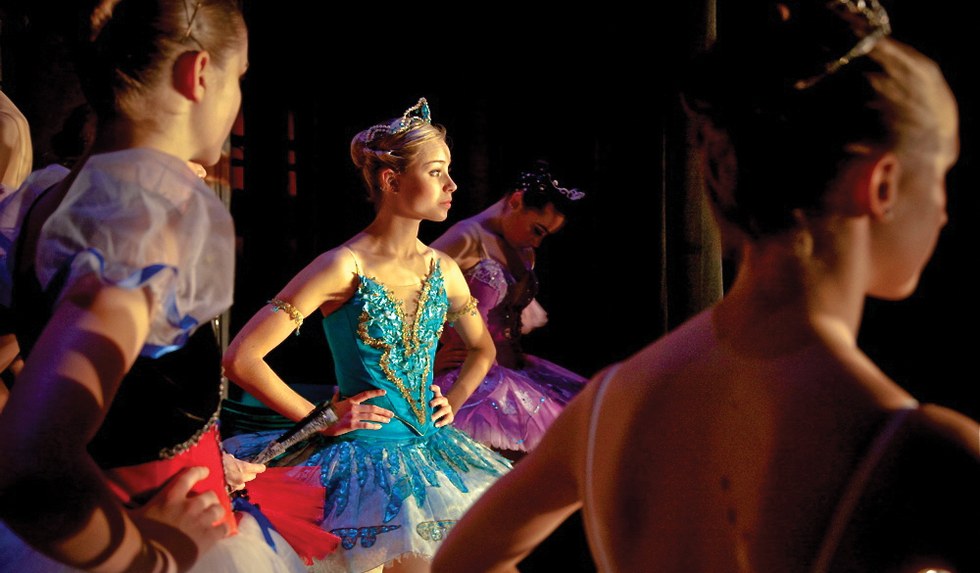 11-year-old Aran Bell lives in Italy and skateboards his way through his studio's hallway. He's tough and talented. And is that a budding romance I see with fellow competitor Gaya Bommer Yemini? Read more about Aran in this "You Should Know."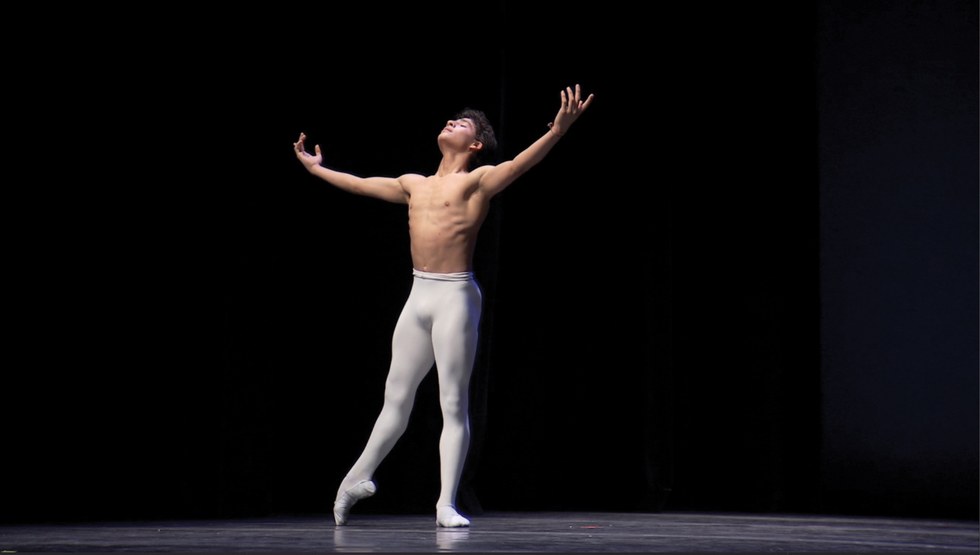 Rebecca Houseknecht (17) seems to have it all—a supportive family with the means to finance her dancing, long blond hair, the perfect ballet body (she's so flexible!), and more pink and fluffy accessories than your average Barbie doll. But she's also got a challenge that the others don't—she's graduating from high school and desperately wants to be hired by a professional company.
16-year-old Joan Sebastian Zamora lives in NYC and has talent beyond his years—he offers some of the most impressive (and manly!) dance scenes in the film. Probably the most moving are his conversations with his family back in Columbia. So much hope rides on his shoulders, and he handles it with grace.
Michaela DePrince's story is shocking and often tear-inducing. The first years of this 14-year-old's life were spent on  the war-torn streets of Sierra Leone. She was adopted and brought to America, and she's worked her butt off to make it in ballet ever since. Her positive attitude is inspiring. Read more about Michaela in this "You Should Know."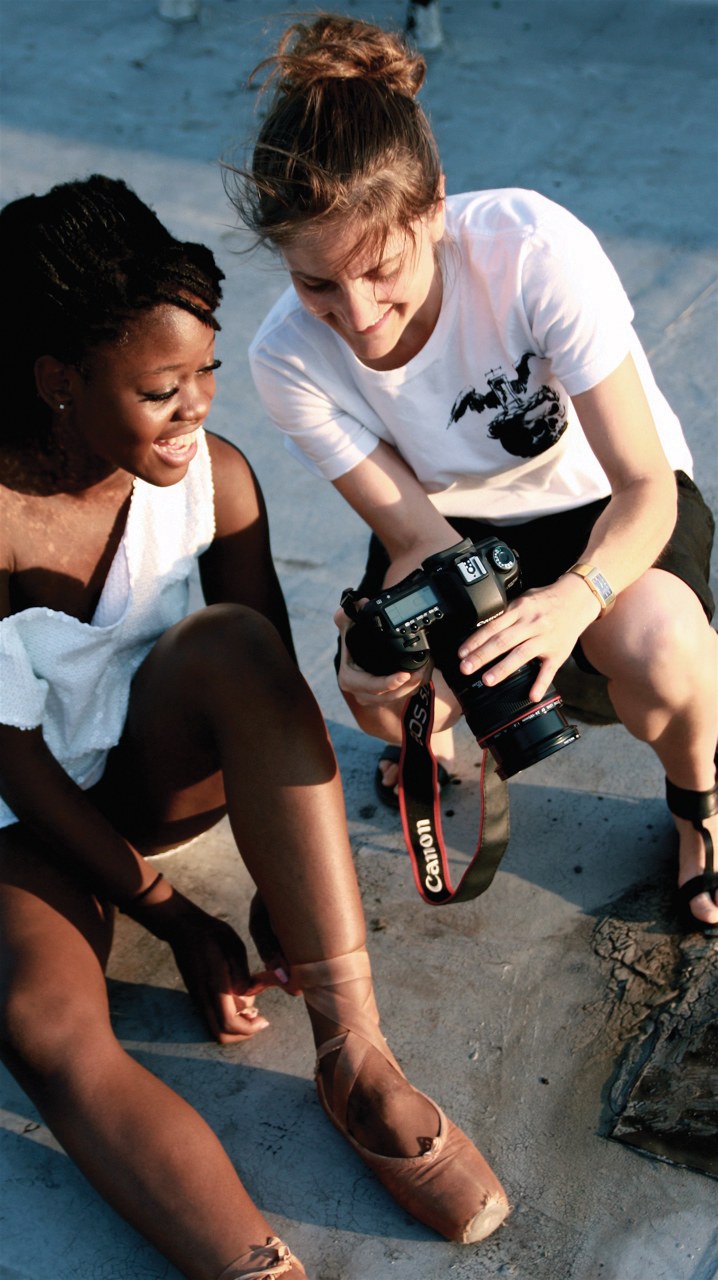 This is reality how it should be—no Dance Moms-like drama here. It's all about sweet, hard-working, talented kids doing what they love. The dancing is incredible. Plus, we get never-before-seen behind the scenes access to YAGP. There are falls, injuries and some heartbreak along the way, but there's also a whole lot of joy that will make you love dance even more than you already do.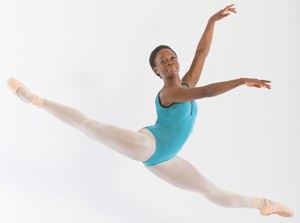 Michaela DePrince (Rosalie O'Connor)
Ballerinas aren't often described as powerful. Strong? Maybe. Dynamic? Sure. But when you watch 17-year-old Michaela DePrince, a student at The Jacqueline Kennedy Onassis School at American Ballet Theatre, powerful is the first word that comes to mind. While her technique is elegant and fluid—particularly her expressive, eloquent port de bras—underneath the surface there's a turbo-charged engine. You can almost hear it revving as she flies across the floor, tossing off supersized sauts de chats and triple pirouettes and finishing with an endless balance in arabesque.
Most dancers trace their fascination with ballet back to their first time seeing The Nutcracker or a dance special on TV. But Michaela's story is dramatically different. Born in war-torn Sierra Leone, she lost both parents at a very young age, and was taken in by an orphanage. When she was 4, she found a European magazine lying outside the orphanage gates. "It had a picture of a woman standing on her tippy toes," Michaela says. "I didn't know it then, but she was standing on pointe." Fascinated, she ripped out the page and put it in her underwear for safekeeping. "I decided that if I ever got adopted and made it to America, I would dance like the lady in the magazine," she says. A few months later, an American couple did adopt Michaela, and she moved to Cherry Hill, NJ. Though she spoke little English, she showed her adopted mother the magazine photo. Before long, Michaela was enrolled in ballet classes at The Rock School in Philadelphia, where she continued to train until she was 15.
Michaela developed a formidable technique at The Rock, which led to a slew of awards when she began competing at Youth America Grand Prix as a teen. Film director and producer Bess Kargman took notice of Michaela's competition success and selected her to be one of the young dancers featured in the 2011 documentary about YAGP, First Position. The film follows Michaela's path to the 2010 NYC finals of the competition, a journey that concludes with a beaming Michaela accepting a scholarship to the JKO School.
Now, Michaela is adding polish and finesse to her technique at JKO. "My teachers here have shown me that it's not all about the tricks—about how high your leg goes or how many pirouettes you do," she says. "They've helped me focus on artistry." What does the future hold for the talented dancer? After a guest performance in the Netherlands last winter, she started dreaming about joining a company like Dutch National Ballet.
"I took class with the company when I was over there, and I just loved the way everyone danced," she says. "They express themselves in a unique, exciting way. I want to be part of something like that."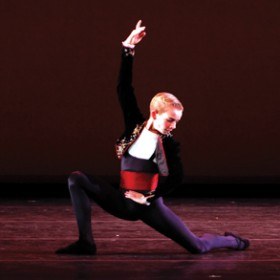 Aran Bell performing Don Quixote at Youth America Grand Prix. Photo by Nina Alovert, courtesy YAGP.
It's not just that Aran Bell can nail a picture-perfect quintuple pirouette, with a sustained relevé to finish. Or that the 13-year-old can whip out split jumps effortlessly at the end of an exhausting variation. Despite his small stature (5' 2''), Aran shines with an impossibly huge presence. He has you hooked from the moment he appears onstage, where he looks completely at home. And, OK—he's totally adorable.
At age 3, Aran (pronounced AR-an) hounded his mom for a year to let him take ballet like his older sister. After his dad, a Navy doctor, was posted to Washington, D.C., Aran commuted two hours each way to Central Pennsylvania Youth Ballet for two years. When his dad was transferred to Naples, Italy, three years ago, Aran began training under the tough Denys Ganio at Maison de La Danse in Rome, a two-hour drive from Naples.
Naturally very shy, Aran credits Ganio with pushing him to develop his stage presence. "At the beginning, the most I did was smile. Maybe," he adds, with a grin.
Now a seasoned performer, Aran loves the thrill of competing—and he has wowed audiences all over the world, including spectators at the 2011 Youth America Grand Prix finals in NYC, where he won the overall prize in the Junior Division. After touring with YAGP for two weeks, he received coaching on his Basilio Act III variation from one of the best Basilios ever: former American Ballet Theatre principal Jose Manuel Carreño.
Carreño singled out Aran for his natural talent and singular focus and invited him to attend the Carreño Dance Festival summer intensive in Sarasota, FL, last August, for more coaching. "It's so awesome," says Aran, visibly humbled when talking about working with his idol. "He's really, really good at teaching, especially Don Quixote. He knows everything."
In addition to performing at competitions and galas across Europe, Aran may choose to attend a different school next year. He has standing offers from Paris Opéra Ballet School, The Royal Ballet School, Stuttgart Ballet School and ABT's Jacqueline Kennedy Onassis School—all affiliated with companies that he says he would love to join someday. And his dream ballet? Now that he has the Basilio variation down, he wants to tackle the rest of Don Q.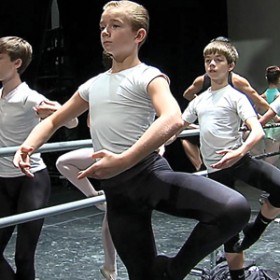 Aran at the Carreño Dance Festival. Photo by Bill Wagy, courtesy Carreño Dance Festival.
FAST FACTS:
Birthday: October 7, 1998
Most-played song on his iPod: Michael Jackson's "Beat It"
Hidden obsession: His huge collection of Nerf guns. "When I'm done dancing, I'll probably either design Nerf guns or fix them."
Favorite movie: Rambo
Still gets starstruck when: Taking class with his other idols—ABT's Ethan Stiefel and the Bolshoi's Ivan Vasiliev (a fellow lefty who Aran beat in a pirouette competition backstage
at YAGP).
Craziest prize: 7,000 euro (about $9,500) for winning a competition in Milan that he received special permission to enter (it was supposed to be for 16- to 25-year-olds)
Unwinds on the weekends by: Playing soccer, riding his bike, taking trips
Movie star moment: Aran is one of the six students profiled in the new Youth America Grand Prix documentary, First Position.