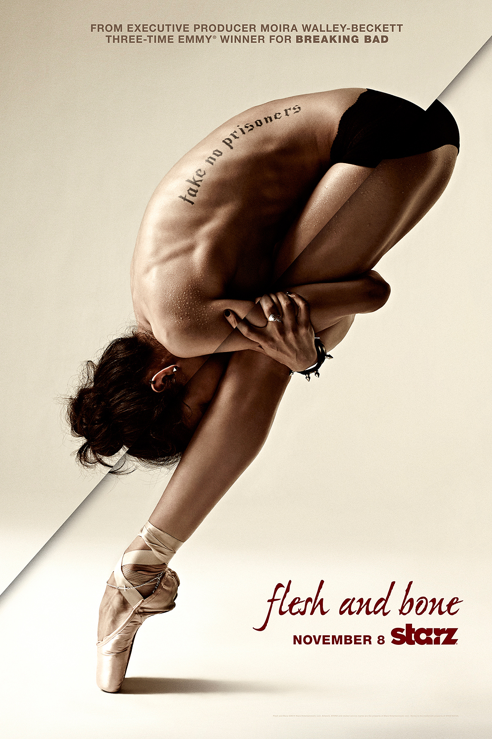 That's right, folks—the premiere date for the long-anticipated Starz ballet drama, "Flesh and Bone," has finally been set. The big day will be...drum roll, please...Sunday, November 8, 2015. OK, so it may be a little early to set your DVRs. Nevertheless, we're excited to begin the official "Flesh and Bone" countdown: 209 days!
You already know about some of the big names in this stacked cast—like former American Ballet Theatre principal Irina Dvorovenko, former ABT soloist Sascha Radetsky and Ballet Arizona dancer Raychel Diane Weiner. Plus, there's the star of the show, Sarah Hay of Semperoper Ballet in Dresden, Germany. And that's just four of the 22 accomplished dancers Starz promises will appear in the series.
What's more, apparently consultant/choreographer Ethan Stiefel (former ABT principal and Center Stage stud) created a 13-minute ballet for the series—so we have that to look forward to, as well.
Unfortunately, "Flesh and Bone" will only run for eight hour-long episodes, but you can be certain we'll soak in every gritty, drama-filled moment of it.
Nov. 12, 2015 01:10PM EST
The Starz TV series "Flesh and Bone," a fictional show about the dark side of pro ballet, is gritty, dramatic and—YAY!—full of real dancers. Sarah Hay, a Dresden Semperoper Ballett second soloist, plays Claire, a newbie in the American Ballet Company trying to find her way. Former American Ballet Theatre principal Irina Dvorovenko and former ABT soloist Sascha Radetsky play senior company members. Look closely and you'll even see a few Alex Wong cameos.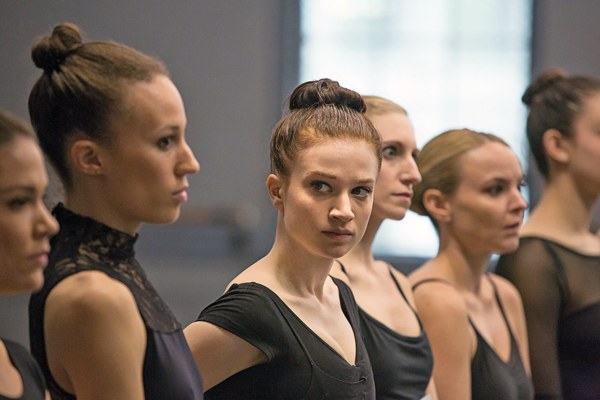 Sarah Hay in "Flesh and Bone" (photo by Patrick Harbon, courtesy Starz Entertainment)
But warning: "Flesh and Bone" is not for the faint of heart. Its very adult themes mean you should probably ask your parents before watching an episode. And for the dancers in the show, many of the scenes were also pretty intense to create. Luckily, though, the filming process wasn't always grim. Dance Spirit spoke with a few "Flesh and Bone" dancers to find out what things were really like on set.
"In order to deal with the show's dark content, I'd write a 'song of the day' each day using insider jokes or elements from the episode we were filming. I have almost an entire album of hits, including 'Cotton Ball Doggy,' 'Dressing Room Friday Nights' and 'Unicorn Pajamas.' They'd get stuck in everyone's heads—for better or worse!" —former Boston Ballet apprentice and Broadway dancer Emily Tyra, who plays Mia
"One afternoon, while we were shooting a company rehearsal,
Bryan Cranston, from 'Breaking Bad,' stopped by the set. He was completely charming and expressed a real interest in ballet and an admiration for dancers. At one point, as if he'd been practicing his entire life, he slid into an impeccable fifth position." —former ABT soloist Sascha Radetsky, who plays Ross
"Physically, it was exhausting. Some days were close to 13 hours long. We all took class in the morning and then filmed our dance scenes, which were followed by the pure acting scenes at the end of the day. It was crazy to have to land an assemblé on a perfect mark and deliver lines. There were no stand-ins!" —freelance dancer Karell Williams, who plays Trey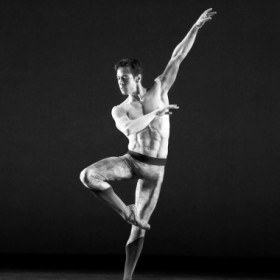 Photo by Marty Sohl
American Ballet Theatre's Sascha Radetsky is finally retiring from the stage. Well, at least from the proscenium stage. You might know him as Charlie, from the movie Center Stage, or you might have caught him live during his long career as a soloist at ABT, his stint as a principal with the Dutch National Ballet, his guest spots with Ballet San Jose and Pacific Northwest Ballet...what else? Oh yeah, maybe you saw him when he performed with the Ballet do Theatro Municipal of Rio de Janeiro, or the Mongolian State Academic Theatre of Opera and Ballet. No? Well, you get the picture. The guy's been around.
The former DS cover model is really only stepping sideways rather than retiring. He'll be starring in the upcoming Starz show "Flesh and Bone," and we hope he'll continue his impressive writing career. He's already been featured in Dance Magazine multiple times, and he's written for us, too!
It's no secret that Radetsky is as much a technician with words as he is with his body. His sweet farewell letter in Vogue shows that as a man of many talents, he's got a lot to look forward to beyond the stage of the Metropolitan Opera House.
In November, we introduced you to some of the seriously impressive cast members of Starz's upcoming ballet drama "Flesh and Bone"—former ABT principal Irina Dvorovenko, current ABT soloist Sascha Radetsky and Ballet Arizona dancer Raychel Diane Weiner. And in case the cast weren't stacked enough, they've got former ABT principal and current Royal New Zealand Ballet Director (and former Center Stage bad-boy) Ethan Stiefel as a consultant and choreographer for the show.
But the question remained: Who would land the leading role of Claire, a Pittsburgh-raised ballerina who moves to NYC to join a prestigious ballet company while confronting her troubled past?
Whelp, we've finally got our answer, folks. And Starz's newest star will be...drum-roll, please...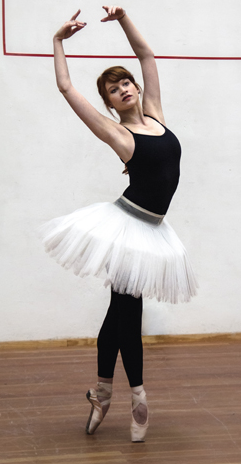 Sarah Hay (photo by Ian Whalen)
This American ballerina (who dances with Semperoper Ballet in Dresden, Germany) is no stranger to the dark, dysfunctional (and maybe a little over-the-top) world of the onscreen ballet drama—she played a member of the corps in Black Swan. We're still crossing our fingers that "Flesh and Bone" will not go the way of Black Swan, and that it'll offer a more realistic portrayal of the ballet world. (We don't need anyone else thinking we sometimes grow wings. Right?) But we're guessing the show is gonna be pretty dark. (The series' writer, Moira Walley-Beckett, wrote and produced for "Breaking Bad," after all.)
The show begins filming in NYC this spring and is set for a 2015 premiere.
Nov. 21, 2013 11:06AM EST
Whoa, you guys: Remember way back in January, when we told you Starz was working on a "gritty" ballet drama? Well, big news: The network has released a few of the names attached to the project, and they are MAJOR.
How major, you ask? We've got former American Ballet Theatre principal Irina Dvorovenko and current ABT soloist Sascha Radetsky (Charlie!) in acting roles. We've got former ABT principal and current Royal New Zealand Ballet director Ethan Stiefel (Cooper!) acting as consultant and choreographer. We've also got a Ballet Arizona dancer, Raychel Diane Weiner, in the cast.

The beautiful people. (L to R: Dvorovenko by Gene Schiavone; Stiefel by Rose Eichenbaum; Radetsky by Angela Sterling; Weiner via Ballet Arizona)
That is...pretty legit. Despite my continuing apprehension about this becoming TV's take on Black Swan, I'll tune in to watch these beautiful dancers (hopefully) dancing.
Starz is still looking for the series lead, a "Polina Semionova type." Polina? Are you interested?
Oh, and the show also has a name: "Flesh and Bone." Gross! But also kind of sexy! Color me intrigued.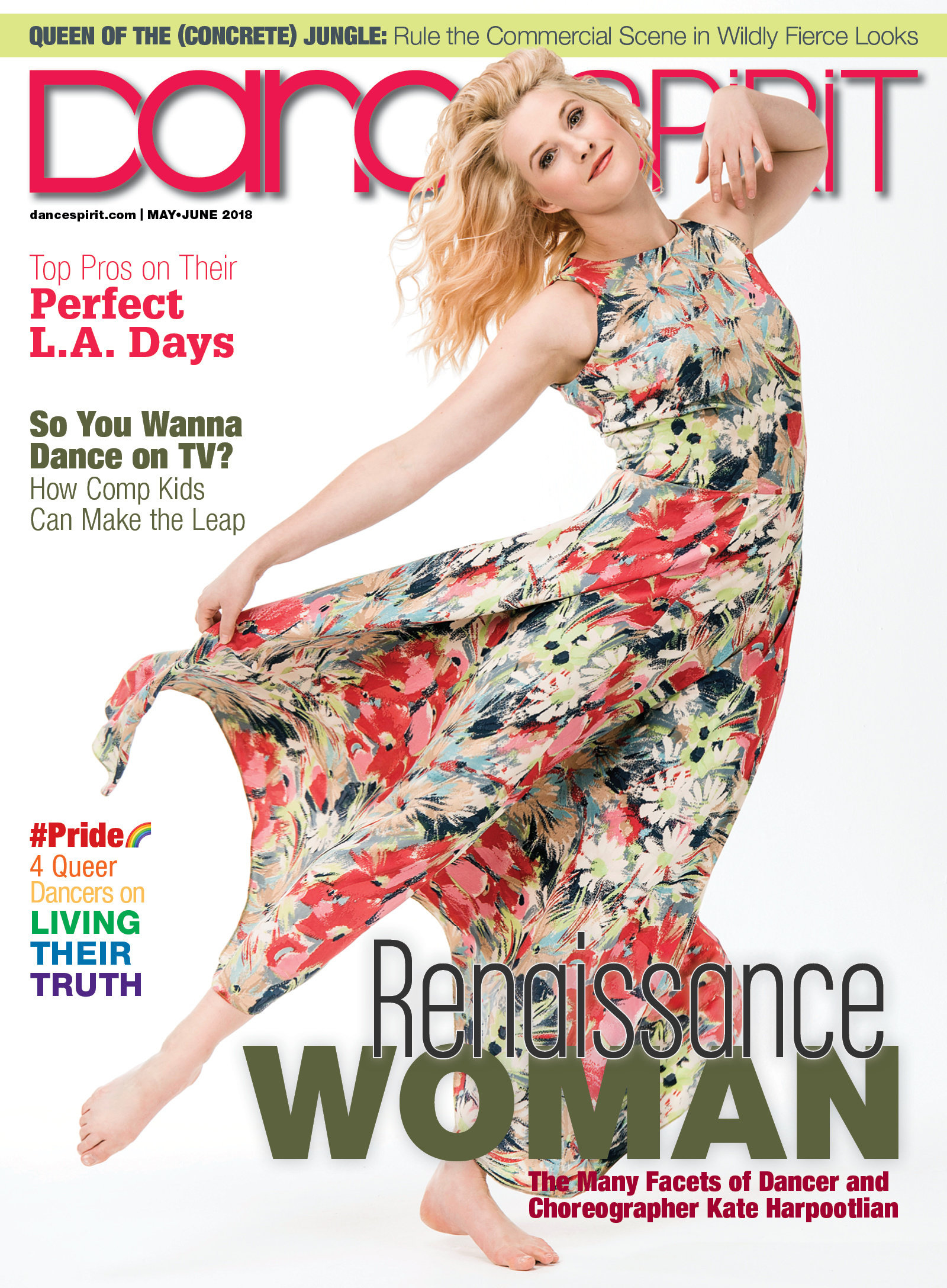 Get Dance Spirit in your inbox