Popular
Feb. 04, 2018 07:00AM EST
screenshot via @bostonballet on Instagram
Unless you live under a rock, you know the Super Bowl is going down later today. What you may not know, however, is that the ballet worlds of Philadelphia (home of the Eagles) and of Boston (the Patriots' stomping grounds) are just as excited as, y'know, everyone else you know is.
Keep reading...
Show less
Popular
Sep. 15, 2017 01:54PM EST
Yes, we've all heard the stories about football players taking ballet classes to improve their agility. We've seen the funny, faintly sweet images of 350-pound dudes stretching their massive legs on straining barres. We've chuckled, shaken our heads, and thought, Bless their hearts.
But a football player moonlighting as a member of his own squad's dance team? And legitimately dominating the choreo, which is significantly more advanced than your average touchdown celebration? That's a new one.
Last weekend, the Sidewinders, who cheer for the Arizona Rattlers arena football team, featured an unusual guest star in their halftime show: a huge, cleated-and-padded gentleman, who proceeded to twerk his brains out and drop into a full split. It's even better than it sounds: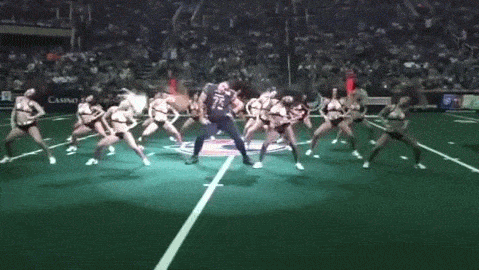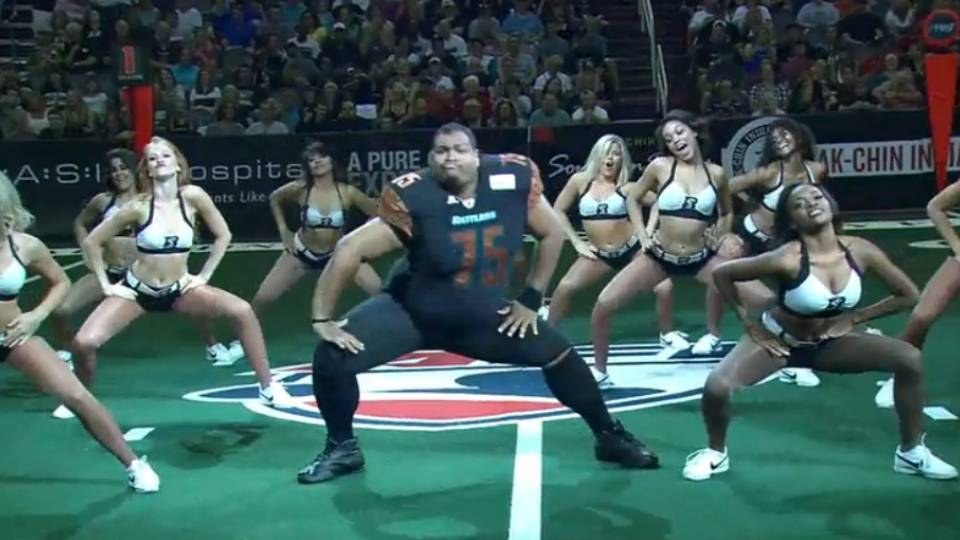 So much SASS.
Real talk, now: This is clearly a setup. The "player"'s jersey number is 75, and his name is "Oscar," but there's neither an Oscar nor a #75 on the Rattlers' current lineup.
However, there is an awesome choreographer named Oscar Hernanadez who's worked with dozens of pro dance teams and has a penchant for appearing with them in football garb.
Well played, Sidewinders. Well played indeed.
Here's the full video:
We don't generally think of ballet directors as "fun." But Peter Boal, artistic director of Seattle's Pacific Northwest Ballet, has broken the mold. In fact, a recent YouTube video proves that he is possibly the most fun, most good-spirited, most trash-talkiest AD out there. But I'm getting ahead of myself.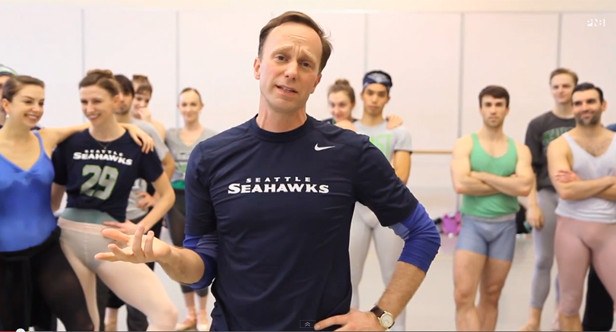 And the award for Best Stank Face goes to...
Before this year's Super Bowl (no, this is not another Left Shark love letter) between the New England Patriots and the Seattle Seahawks, the dancers of PNB and Boston Ballet made a little wager: The ballet company of the losing team's city would have to film a manège, set to a song of the other company's choosing. Long story short, the Pats won, and totally unsurprisingly, the dancers of Boston selected the most Bostonian anthem out there: The Dropkick Murphys' "I'm Shipping Up to Boston."
What came next is the Best. Thing. Ever. Instead of filming a sad, woe-is-me manège, the dancers of PNB turned up (and out) hard. At the helm of it all? QB AD Boal, who not only zinged Bostonians several times in just over a minute, but also proved why his company reigns supreme—even if his sports team doesn't.
Check it out!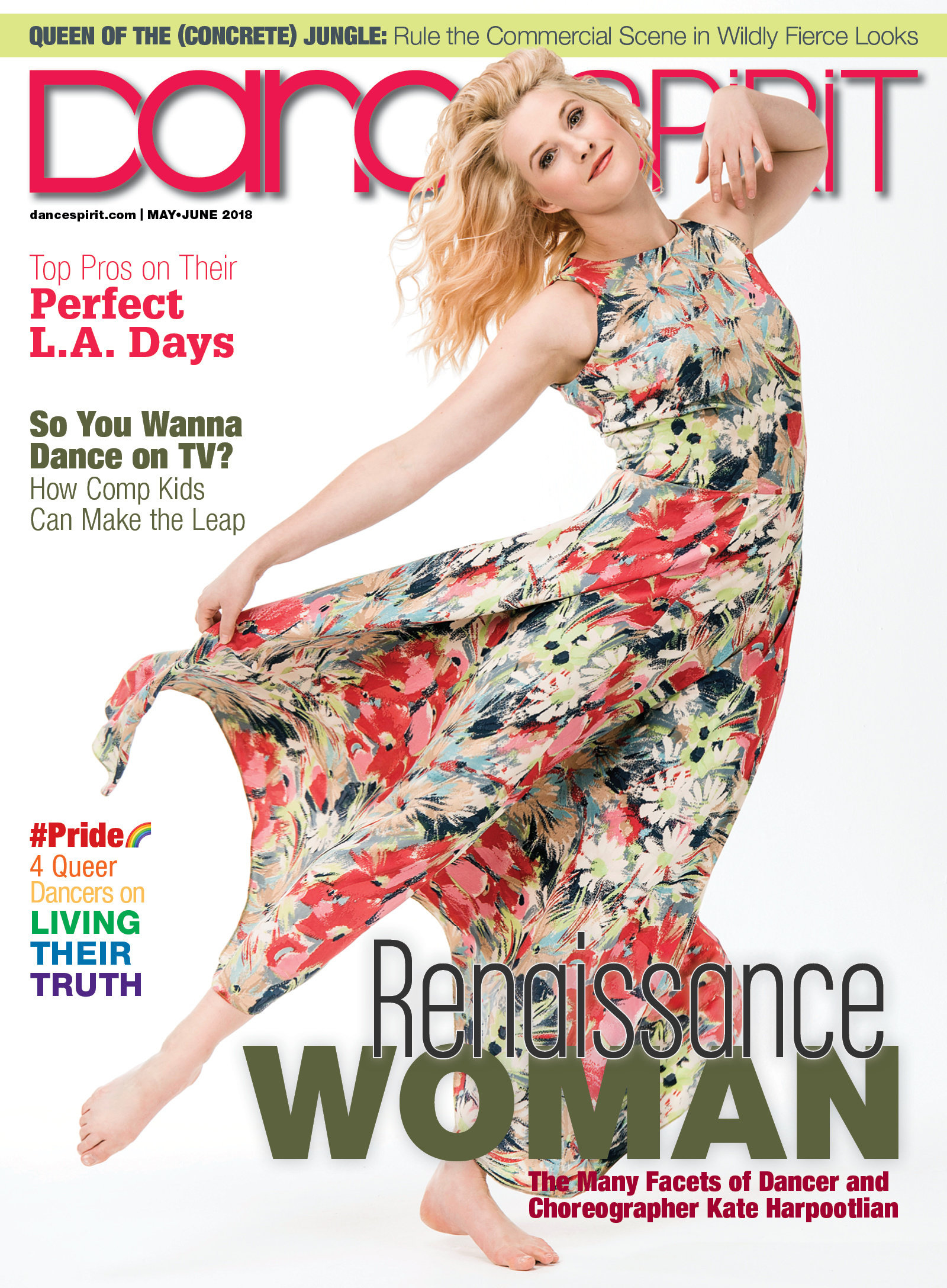 Get Dance Spirit in your inbox