Oct. 02, 2017 05:17PM EST
NYCDA executive director Joe Lanteri with dance legend Bebe Neuwirth on the red carpet (photo via @nycda on Instagram)
The annual New York City Dance Alliance Foundation fundraising gala, "Bright Lights Shining Stars," is usually a star-studded affair. But last night's 2017 event proved to be extra epic, thanks to tons of superb performances and appearances by some of Broadway's best—and most legendary—dancers.
Keep reading...
Show less
Question: Could the utterly hilarious and gorgeous actress Emma Stone get any more likeable? The answer, my friends, is yes. Yes she can. Why? Because this star is headed for Broooaaadway!
Stone will take over the lead in the revival of Cabaret, replacing Michelle Williams as Sally Bowles this November. It's Stone's first Broadway role, and judging by Entertainment Weekly's photo of Stone in costume, it's going to be amahzing. Check it out!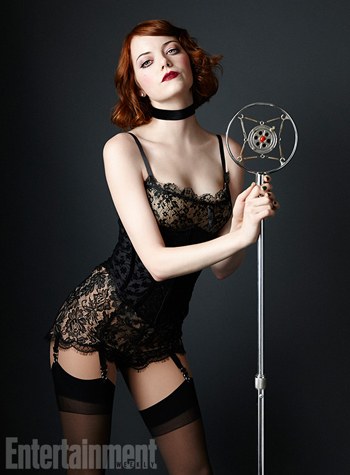 Can't you just hear her singing "Life is a cabaret, old chum!" already? (Photo by Richard Phibbs for Entertainment Weekly)
Now, with iconic Cabaret dance numbers like "Mein Herr," the question becomes, Well, can she dance? I think this clip of Stone from "The Ellen Degeneres Show" sums it up best:
Yes. Yes she can. Get ready, Kit Kat Klub. Stone is going to rock it.
Jan. 08, 2014 10:29AM EST
Feb. 05, 2013 12:42PM EST
Quick! Think of a musical that epitomizes the Bob Fosse style.
Did you pick Cabaret? Odds are pretty good you did. Who doesn't associate Fosse with fishnet-clad girls vamping to "Mein Herr"?
But here's an interesting fact: The original Broadway production of the now-iconic show, which premiered in 1966, was actually choreographed by Ron Field, not Fosse. It wasn't until the 1972 movie version, which Fosse choreographed and directed, that the jazz legend was able to put his sultry stamp on the musical numbers—which became the perfect showcase for star Liza Minnelli and her gorgeous gams. (Here's another fun fact: Guess who played the Minnelli character, Sally Bowles, in the 1968 West End production of the show? None other than Judi Dench.)
The film won eight Oscars almost exactly 40 years ago. In celebration that anniversary, a high-definition Blu-ray version of Cabaret has just been released. You can get your copy here. (Warning, though: Like a lot of Fosse, it's a little risqué.)
Four members of the film's cast, including Minnelli and Joel Grey, made an appearance on "The Today Show" last week to talk about Cabaret's birthday and the awesomeness of Bob Fosse. They even treated Hoda and Kathie Lee to a little impromptu serenade. It's adorable. Take a look!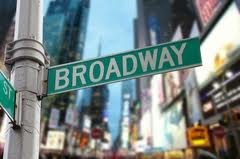 Last week, the Dance Spirit editors were discussing how much we loved the Broadway shows we've seen lately: Annie, Bring It On, Elf. And that got us thinking about our very first Broadway experiences. Do you remember the magic you felt the first time curtain went up and the star stepped into the spotlight? And singing the songs for weeks after the show? There's nothing quite like it. Read all about our first trips to musical theater paradise, then tell us about the first Broadway show you ever saw.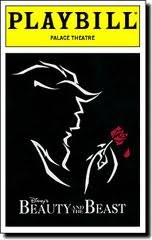 "Every year, my middle school hosted an eighth-grade class trip. We all boarded charter buses in New Hampshire and, with one adult chaperone for every four kids, drove through the night to NYC. While we were there, we saw Beauty and the Beast. We were seated way up in the balcony and I remember being freezing cold the entire time. I liked the "Be Our Guest" scene when the giant plates, cups, forks, knives and spoons danced with Belle—but then I, and most of my class, fell asleep! We were all so exhausted from our long trip and busy day of sightseeing that we all snoozed in our seats through the entire second act. (Luckily I've made up for my poor first audience showing by attending dozens of shows since then and staying awake for, well, the majority of them!)" —Alison Feller, editor in chief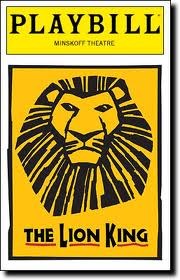 "My first Broadway show was The Lion King during my very first trip to NYC. I was 11, and my mom and I spent a night in the city on the way to my sleepaway camp upstate. We had terrible seats—all the way to the left side of the balcony, so we could only see half the stage—but I was obsessed. So obsessed that when the show toured to my home city, Chicago, later that summer, I practically dragged my entire family there to see it—and sang along the entire time." —Rachel Zar, managing editor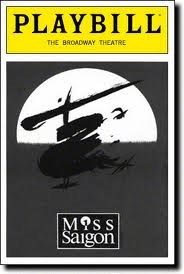 "I actually didn't see my first Broadway show until I was a teenager. It was "Miss Saigon," and it was the highlight of a family NYC trip. I remember being completely bowled over by the fact that they somehow got an entire working helicopter onstage." —Margaret Fuhrer, associate editor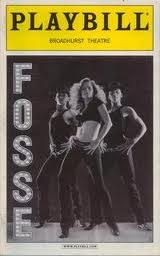 "I flew to NYC for the first time when I was 12 to compete at New York City Dance Alliance Nationals. I also saw my first Broadway show, Fosse. Looking back, I'm not sure I really appreciated it (or that it was appropriate for a 12 year old), but boy am I glad I can say I've seen it. I recently flipped through that very first Playbill and couldn't believe the cast I'd seen— Elizabeth Parkinson, Desmond Richardson, Sergio Trujillo, Scott Wise, Andy Blankenbuehler! Seriously, people! If only I knew then what I know now." —Michael Anne Bailey, assistant/fashion editor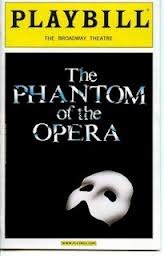 "My first Broadway experience was a present for my 18 birthday. We went to the touring production of Phantom of the Opera, and I thought it was spectacular." —Josephine Dano, senior art director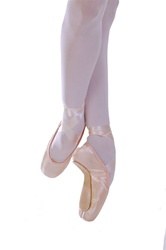 Last night was the Capezio 125 Years Anniversary Celebration, and they put on one fabulous show. It was all in celebration of the dancewear company that Nigel Lythgoe (in his introduction speech) called "the Sopranos of dance." And he's got a point: Capezio probably sold you your first pair of pointe or tap shoes, but did you know that Salvatore Capezio opened his first store at the age of 17, and the company has been passed down within his family for five generations? Plus, every pair of shoes is handmade!
Capezio also knows how to celebrate in style: Stellar performances included American Ballet Theatre's Misty Copeland and Jared Mathews, Momix, The Lombard Twins, Rock Steady Crew and The Rockettes. (Phew!) Here were some of my favorite moments:
* Is that a centipede? A scarily-long arm? No, it's iLUMINATE, one of the most innovative new dance groups around. Perfectly timed lights keep you guessing the whole time. Check them out on "America's Got Talent" to see for yourself:
* Don't you love when a bunch of boys come together to show off tricks, flips and flawless technique? Did I mention they were shirtless? The Bad Boys of Dance's choreography to Queen and Michael Jackson music was red hot, and it was fun to pick out some of my favorite male dancers like Jakob Karr and Rasta Thomas.
* There's nothing classier, sexier or jazzier than original Fosse choreography. Especially when it's done by Broadway greats. Jennifer Dunne, David Warren Gibson and Dana Moore were flawless as they revived The Mansion Trio from Pippin. And, man, could they pull off those fishnets and high-cut leotards! Here's a great video from 1972: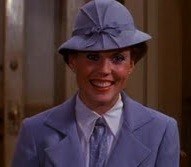 * Broadway legend, Ann Reinking shocked us all by appearing to introduce Tommy Tune as the winner of the 61st Capezio Dance Award. Looking stunning in white, she brought back memories of the classically dressed Grace Farrell she played in Annie (pictured). Oh yeah, and only Tommy Tune could make a bright red suit look timeless.
* Some of the best moments were the out-of-the-blue cameos by dance celebs who made me smile. And Mandy Moore's Break the Floor routine was full of them. Not only did it feature many of my favorite comp kids and teachers (they couldn't even all fit onstage at once!), but TWitch and Nick Lazzarini also fought to be Moore's dance partner. Before long, TWitch was stolen away by none other than "Dance Moms'" Abby Lee Miller! The audience went wild.
Thanks for a great night, Capezio! And thanks for all the shoes.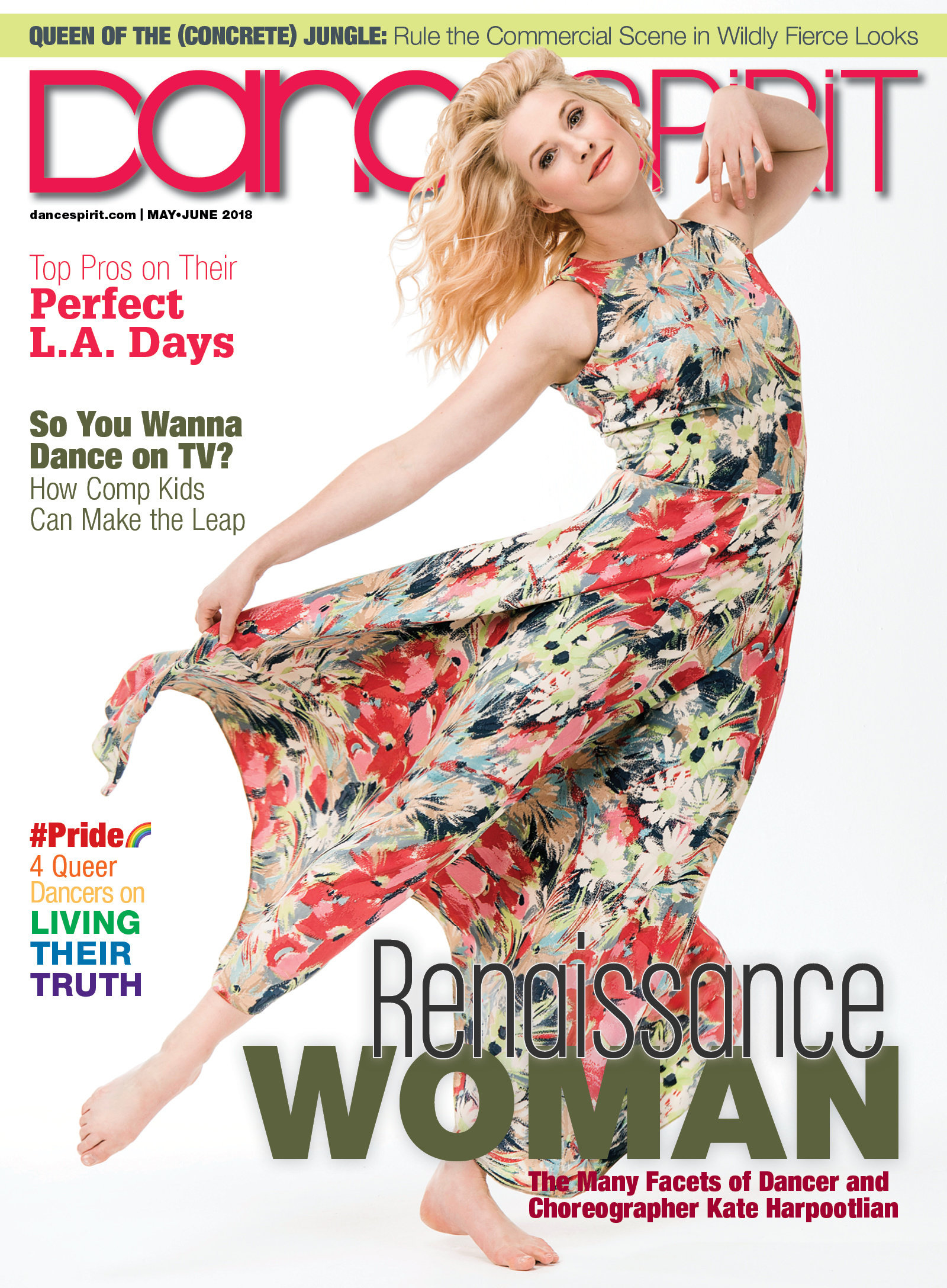 Get Dance Spirit in your inbox