Sure, we're all suckers for pool parties, BBQs and extravagant (and Instagrammable!) fireworks displays. But the real winners this Fourth of July were the Broadway stars who performed at "A Capitol Fourth," which aired on PBS.
Hamilton's Christopher Jackson sang, Broadway darling Sutton Foster danced, and the cast of On Your Feet had everyone, well, on their feet. If you missed the show on account of catching your own local fireworks, here's a look at the best performances from the night.
Ah, Independence Day. (Or as we like to call it around here, Indepen-DANCE day—it never gets old!) A whole 24 hours of hot dogs, corn on the cob, Popsicles, fireworks and red white and blue everything. Let's get this partay started!
To get us all in the spirit, here's part two of Dance Spirit's roundup of the most 'merican of Americana dance-odes.
1. Created in 1944, Martha Graham's Appalachian Spring brings us right to the heart of the American frontier, exploring the lives of two pioneer newlyweds. It's not super flashy, but add in Aaron Copland's iconic score, and it's a perfect recipe for celebrating the American dream.
Here's the Martha Graham Dance Company performing it last summer at Saratoga Performing Arts Center:
2. Agnes de Mille's Rodeo: The Courting at Burnt Ranch is also fueled by Copland's music. You might recognize his famous "Hoedown" movement in the fourth section, popularized by beef commercials in the early 1990s. (Oh, the 90s.) But the music gets me every time—it just screams America!
Here are the dancers of Colorado Ballet riding their imaginary horses in the first scene:
3. Ready for more pioneer goodness? Here's "Laurey's Dream Ballet," from Rodgers and Hammerstein's Oklahoma! Agnes de Mille choreographed the original Oklahoma! on Broadway in 1943, and in the clip below, you'll see the work of American Broadway darling Susan Stroman.
(A quick fyi: This is from the 1998 West End revival. I know, I know—British. Sorry. But it's also the version with Aussie Hugh Jackman, and American or not, you just can't look away...)
4. Let's fast forward a couple decades to Paul Taylor's Company B. It's set to the delightful musical stylings of the Andrews Sisters. Boogie on, bugle boy!
Here are excerpts of Miami City Ballet in the work:
5. And finally, there's a new celebration of our country's origins in town. Lin-Manuel Miranda's Hamilton, which opens on Broadway on July 13, drops us smack in the middle of the American Revolution. Is there a better way to commemorate our nation's history than with a dramatization of the founding fathers themselves? ...anyone?...anyone?... NOPE.
Look in your July/August issues for an interview with Hamilton's choreographer, Andy Blankenbuehler.
Happy Fourth, y'all!
Usually on the 4th of July, we like to post a beautiful video of our favorite America-themed ballet, Stars and Stripes. I, of course, would have chosen that time it was featured in best-dance-movie-ever Center Stage. ("Those pirouettes were amazing. Amazing and tiring, huh?" Oh Jodie, so naive.)
Anyway...while searching for videos, I remembered a number on "America's Got Talent" a few years back that was really touching. It, too, was America-themed, and it used Pilobolus-like shadow work to bring landmarks across the USA to life. If you don't remember, they were The Silhouettes from Rocky Mountain School of Dance in Arvada, CO. Here's the number:
Pretty cool, huh? I spoke to choreographer Lynne Waggoner-Patton shortly after the kids' "AGT" appearance, and she told me how difficult it was to choreograph in shadows. "There are things you can get away with as a dancer that you can't get away with when you're behind the screen. Every little detail matters—your angle, your turnout and how far you are from each other," she says. "Plus, we can't really see what we're doing in the studio, because we only have 12-foot ceilings and our screen is 18-feet high. We have to rent a theater if we want to see what we're actually making!"
And here's a fun fact: The screen The Silhouettes perform with has a name! It came from Italy, so the dancers call it "Monte Pietro" or "Mountain Peak" in Italian.
Happy 4th, dancers! I hope this video gets you into the spirit of the day.
Jul. 03, 2012 01:03PM EST
Are you ready to party like it's 1776? Here's hoping your 4th of July celebrations tomorrow include dancing of some kind, whether you'll be busting out your red-white-and-blue–sequined unitard (what, doesn't everyone have one of those?) or just grooving by the grill.
To help you get in the spirit of things, here's a roundup of patriotic dance moments:
George Balanchine's Stars and Stripes. Sousa marches + baton twirling + tutus = one festive (and cutely tongue-in-cheek) ballet.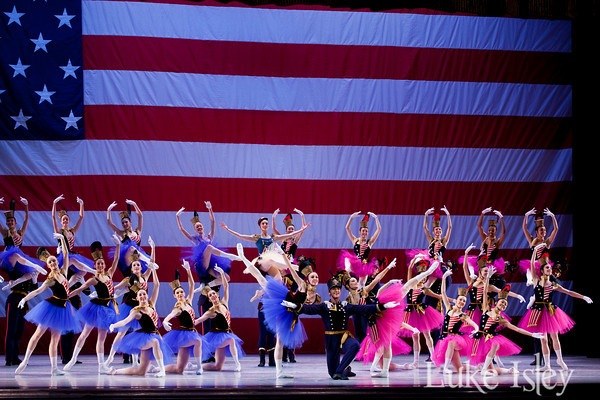 Reno Sweeney and the Anything Goes tap-dancing sailors. Does it get any more (S. S.) American than that?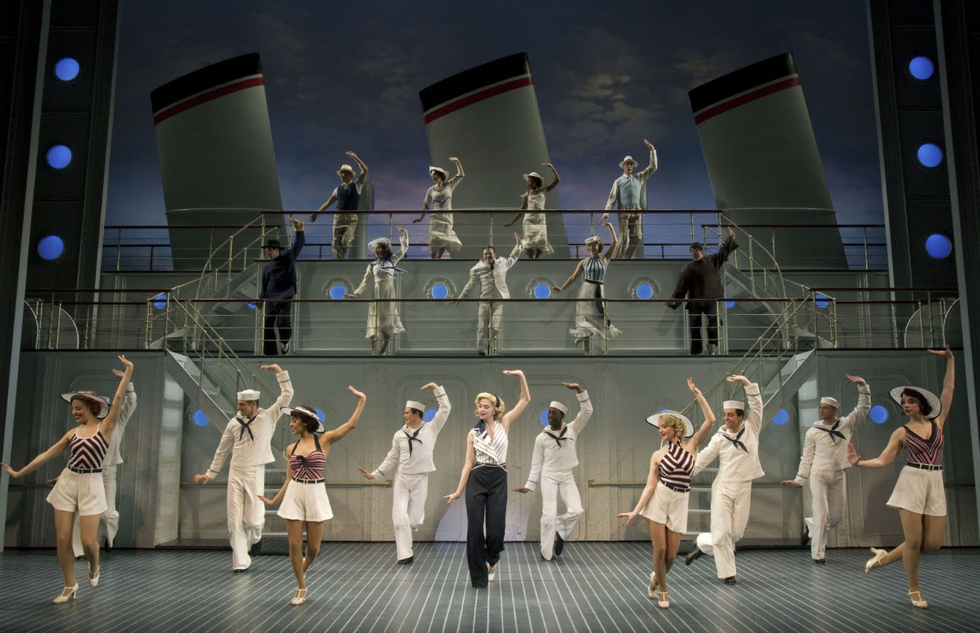 The Rockettes, entertaining sailors during Fleet Week. Those costumes alone are worth a salute.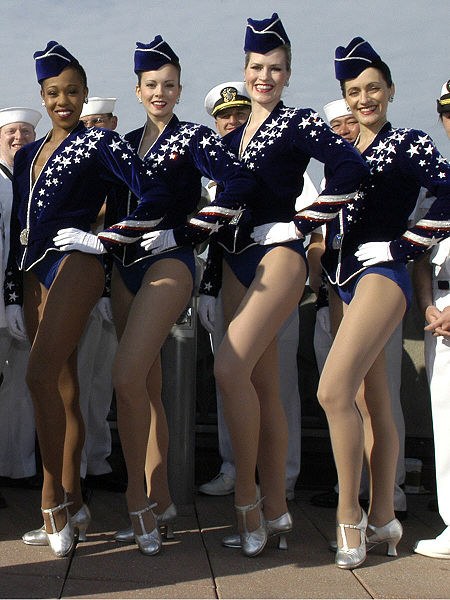 Kendra Wilkinson and Louis Van Amstel's "Yankee Doodle Dandy" foxtrot on "Dancing with the Stars." Don't think too hard about this one—just enjoy the crazy.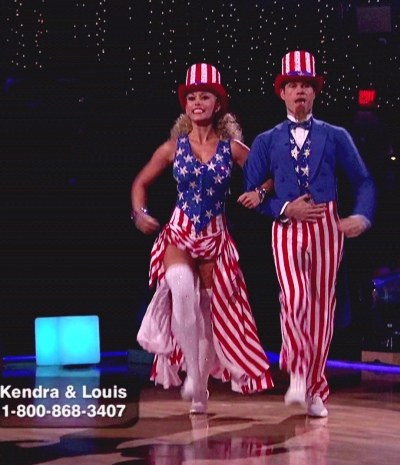 And last but not least: American Girl Molly McIntire as Miss Victory at the "Hooray for the U.S.A." show. Oh come on—you remember this! Her struggle to get her hair to curl perfectly? The suspense about whether her tap teacher, Miss LaVonda, would choose her for the role? (I miss being 8.)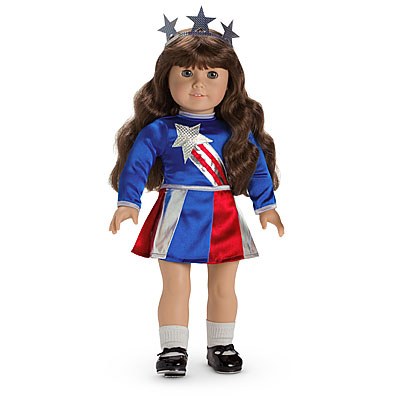 Happy 4th, everyone! See you back here on Thursday.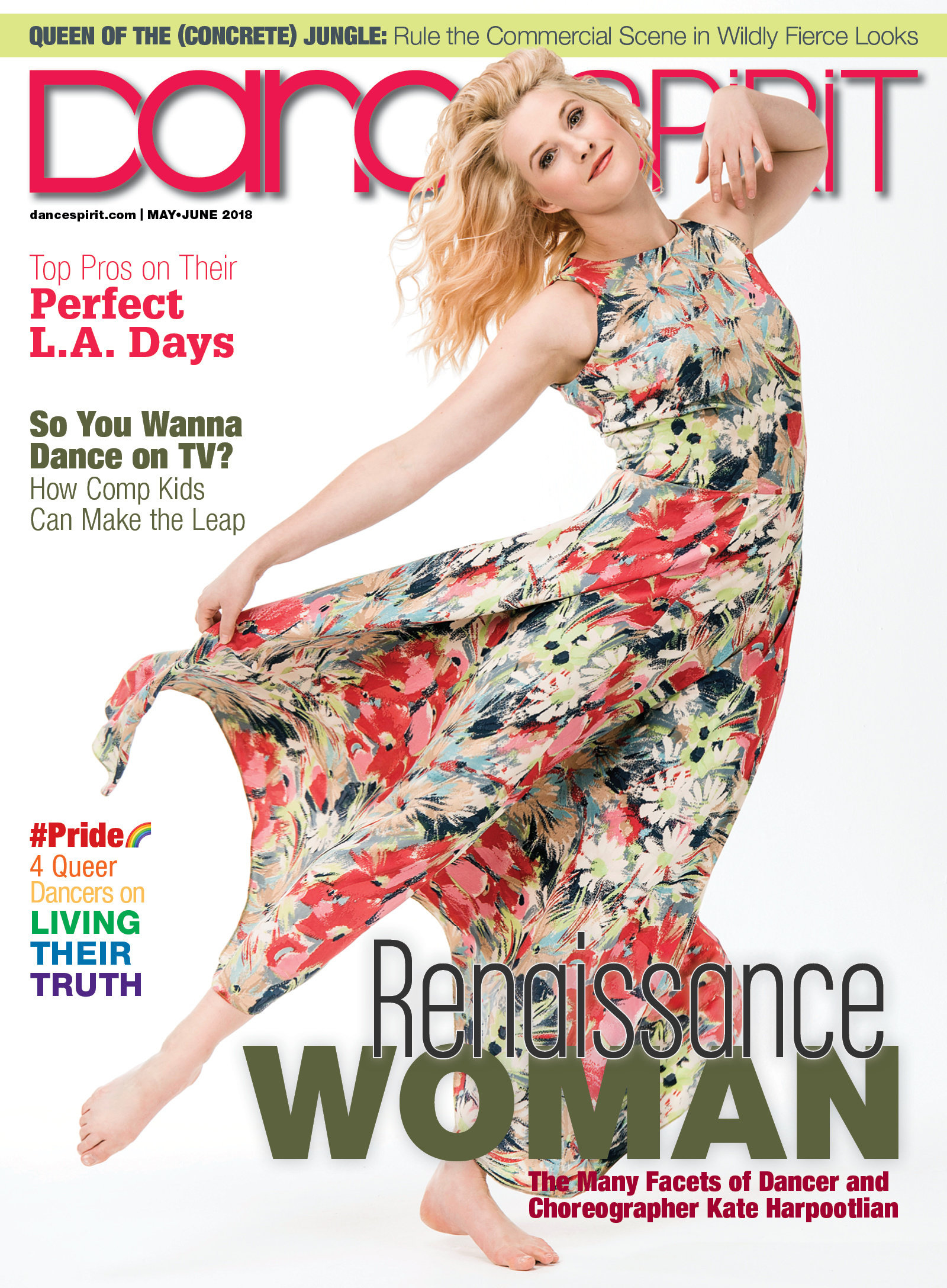 Get Dance Spirit in your inbox